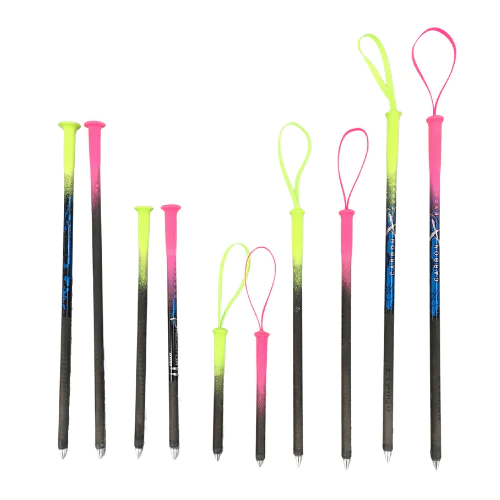 Is there an ultralight backpacker in your life? One of those people who cuts their toothbrush in half or sleeps without a sleeping pad to save a few ounces (or grams)? Want to really wow them with the perfect gift that shows you understand their plight to have the lightest kit in town? These ultralight gifts for backpackers are guaranteed to impress. How do we know? Because we've either tested it or it's on our own wishlist. Sustainability bonus: less weight means less fuel required for shipping! Huzzah! So shop happy (and ultralight)!
Want more gift ideas? Check out our outdoorsy gift guide here and a list of stellar stocking stuffers for outdoors lovers here!
Ultralight Gifts for Backpackers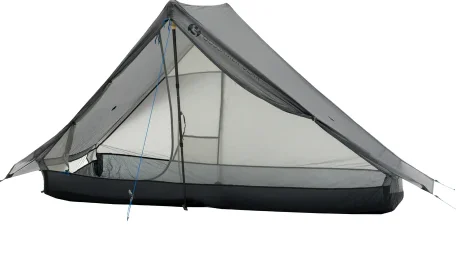 Gossamer Gear The One
Tents make great gifts for backpackers. And this might be the smallest, lightest tent on the market and we're in love (check out our review of The One here). It pitches with trekking poles so they won't have to carry the additional weight of tent poles, it's a single-wall tent, so no fly to fuss with, and it packs up so small they won't even notice it's in their pack! But pitched, it's still plenty spacious for one plus gear. Order one here.
Weight: 17.7oz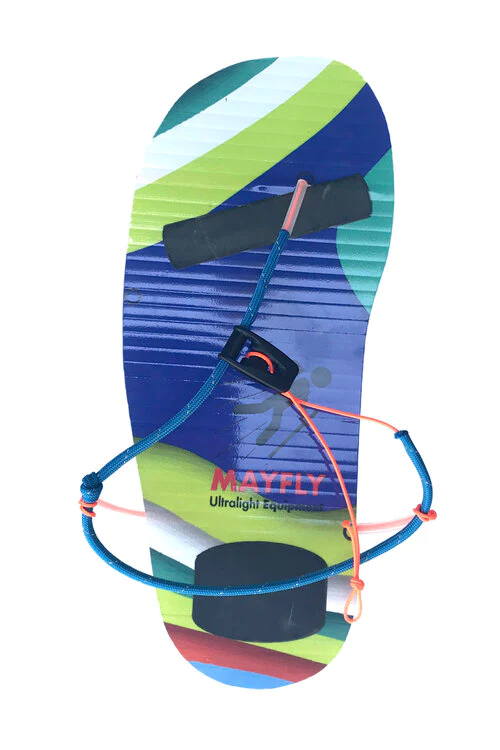 Mayfly Nymph Sandals
For the extreme ultralight backpackers (who still want to give their feet a break from boots at the end of a long day of hiking) there may not be a lighter pair of camp sandals in existence. Now, we're not saying they're gonna be the most comfortable or longest-lasting for normal wear (they're essentially made of the same stuff as political signs, for crying out loud), but for meandering around camp in the evenings? We found them surprisingly comfortable, wearable, and dang fun. Plus they're way lighter than our Xero sandals. Order a pair here.
Weight: 1.7oz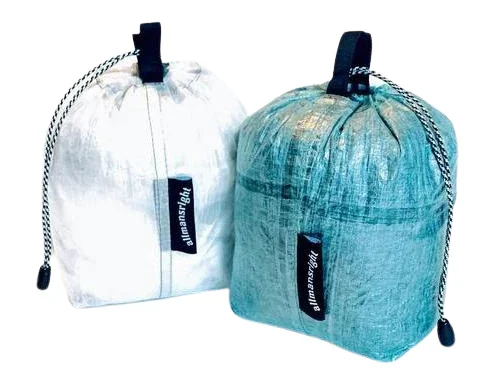 Allmansright Stuff Sacks
Stuff sacks are a must for containing everything from spare clothing (you know, a pair of socks and underwear and maybe a spare shirt), food, their UL quilt (more on that in a minute) and odds and ends like the toothbrush they cut in half. And we love the stuff sacks from black-owned, NYC-based Allmansright. They come several sizes, many of which feature innovative open and close tabs so they can get to their stuff easier. Order a few here.
Weight: 4g to 1.25oz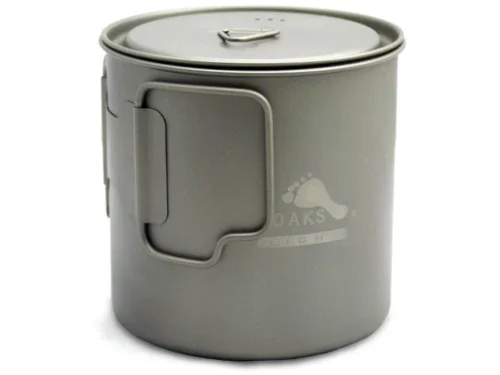 Toaks Cook Set
An ultralight stove and cook set is a beautiful thing. And Toaks makes a quality one. We love the 650ml titanium pot for solo backpacking plus the 450ml cup that fits inside with plenty of room for the alcohol stove, which is tiny but uber functional. Get them one or the whole kit to really lighten their load!
Weight: .7oz to 2.8oz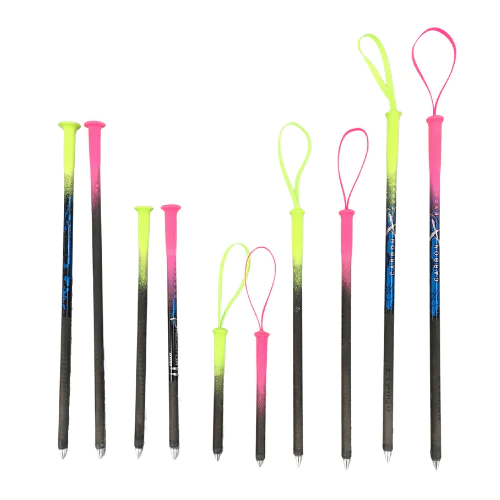 Carbon Fiber Stakes
Tent stakes are a a necessary evil. As an ultralight backpacker, I'd use found rocks or sticks if I could, but that's not really an option when pitching a tent in the backcountry (usually), so the next best thing are these glow-in-the-dark carbon fiber stakes from @Stakes. Do carbon fiber stakes take UL too far? Maybe. But it's hard not to gush over how stupid light these things are, so we don't care. Order one or a whole set here.
Weight: .15oz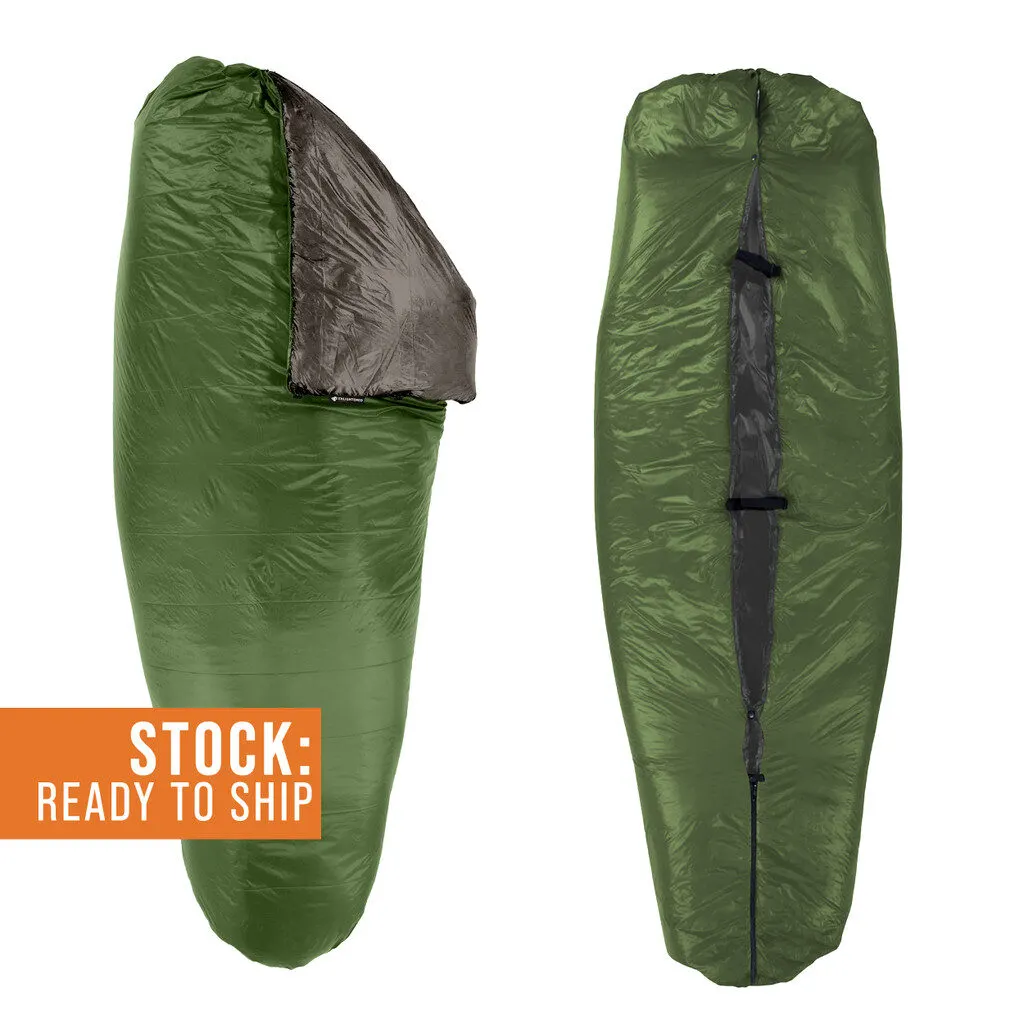 Enlightened Equipment Revelation APEX Synthetic Quilt
We don't do down here at Terradrift (read why here), but an ultralight synthetic quilt is hard to find. Fortunately, Enlightened Equipment makes one that's small, light, and cozy, too. We love the 40º quilt, personally, which is light enough to take on trips in the spring, summer and fall without batting an eye. Plus it's spacious when opened up on warmer evenings and nice and snug when buckled up on cooler nights (to help trap heat). You can even order one in custom colors and several temperature ratings are available. Order one here.
Weight: 18.75oz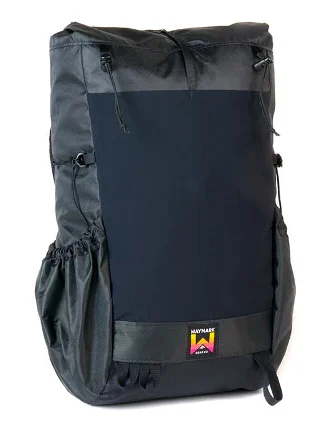 Waymark Gear Co. EVLV Backpack
The best ultralight gift for a true ultralight backpacker may be an ultralight backpack. And while there are plenty on the market (including the Waymark MILE that we reviewed this year), the EVLV from Waymark Gear Co. is streamlined and is guaranteed to cut pounds from their load. POUNDS! That's because it doesn't have many of the bells and whistles of other packs, but they can always add on accessories like extra pockets if they're not afraid of a few more ounces. Find it here.
Weight: 15.7oz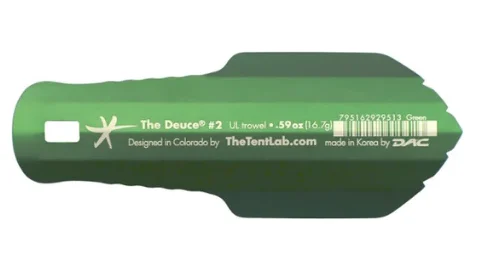 The Duece #2 Ultralight Trowel
A solid inexpensive gift for backpackers is always a trowel, lovingly referred to as a poop shovel. We all need one. But if theirs has broken or they're still carting around a *gasp* heavy plastic variety, upgrade their gear to this aluminum version from TentLab. They'll think of you every time they…well…you know… Snag one here.
Weight: .6oz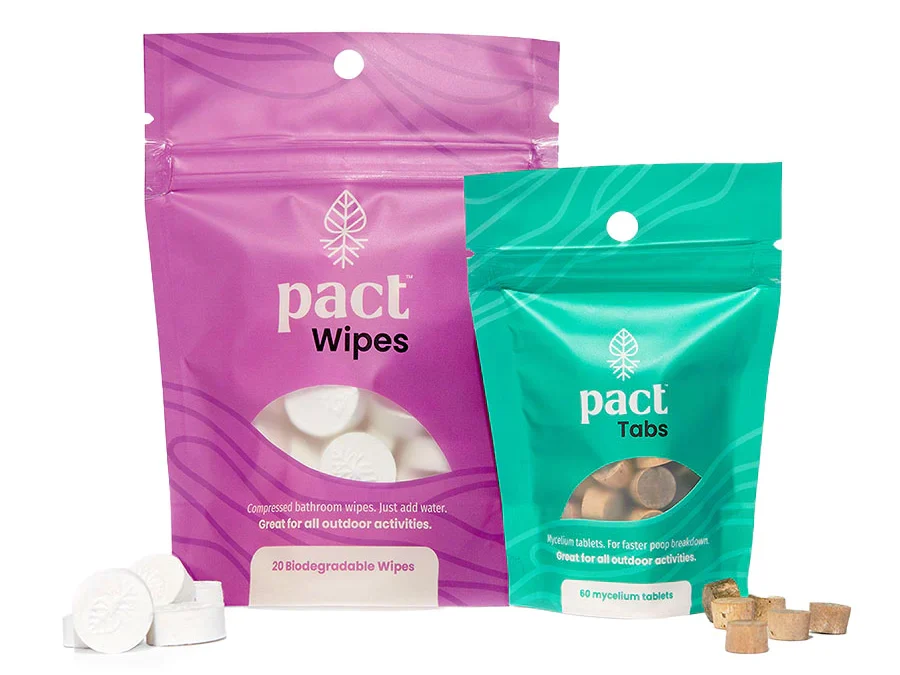 PACT Wipes
Don't let them cram half a roll of toilet paper in their bag ever again. They don't need to. Not with compressed and expandable wipes from PACT Outdoors (check out our YouTube review of the Pact bathroom kit here). In their compressed form, they take up almost no space or weight. But once they add a few drops of water to them, they expand into a 9×9 wet wipe that's fully biodegradable when added to a cat hole! Especially if they also toss in a few mycelium tabs to expedite the breakdown process. Order some here.
Weight: <1g per wipe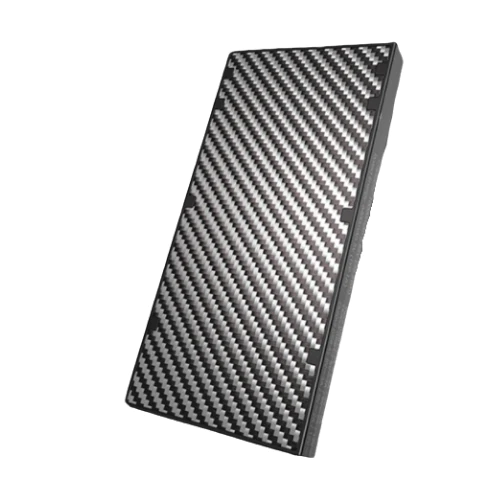 Nitecore Power Bank
Known far and wide among ultralight backpackers as the lightest power bank on the market, the Nitecore NB10000 Gen 2 Power Bank is a literal powerhouse. It can charge your phone fast an average of three times and it's slim profile takes up little space in their bag. It's a must whether they need to charge phones, watches, earbud and more. Order one here.
Weight: 5.3oz
•
Give one of these ultralight gifts for backpackers and give the gift of less weight this holiday season. They'll be thrilled. Need more ideas? Check out more outdoorsy gift guides here!
Check out the best Black Friday deals on outdoor gear here!
•
This post contains affiliate links. That means when you shop, we may receive a small percentage. But don't worry, it won't cost you any extra. Thanks for supporting this small channel!
Alisha is a freelance writer and photographer based in Austin, TX. She loves her tiny house, vegan food and experiencing the community of travel in far away places. She's also pretty sure she's addicted to coffee. alishamcdarris.com