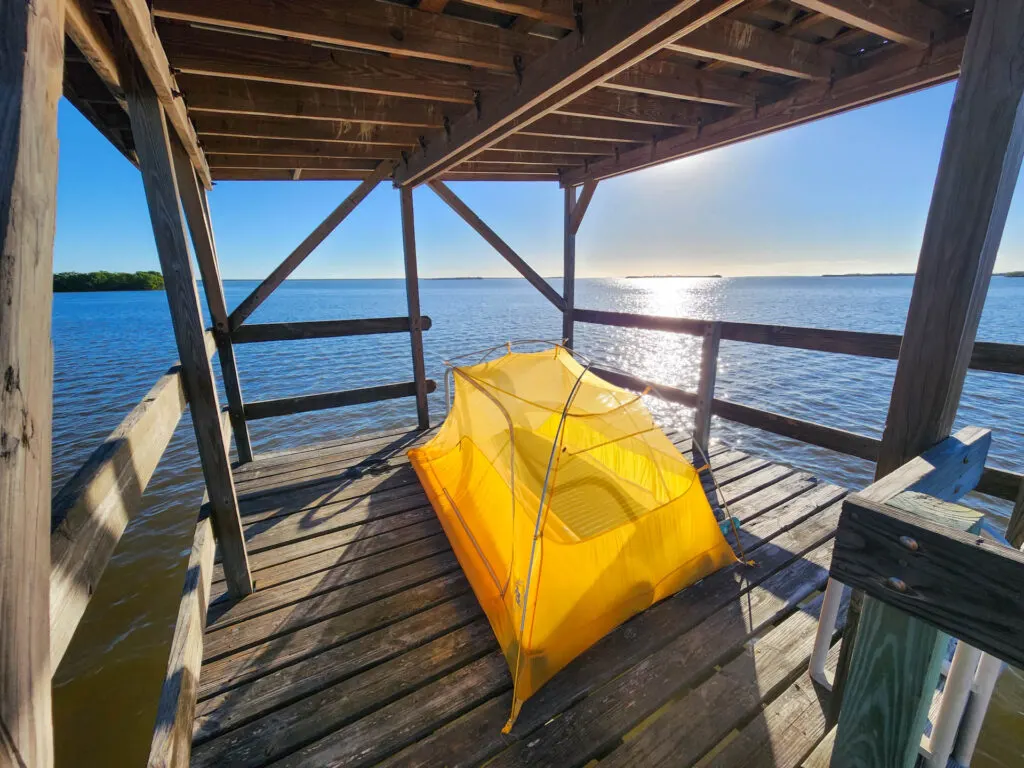 Want a unique and memorable kayak camping experience? Go camping in Everglades National Park and spend the night on a chickee.
Imagine paddling through water that perfectly reflects the blue of the sky. There's so much open space and so few other people you feel like you have the whole bay to yourself. Jellyfish float by, maybe a dolphin or two. If you're patient you might spot a ray (and probably more than a few small lemon sharks minding their own business). Mangrove-lined keys dot the horizon and after hours of paddling, you finally spot it in the distance, your campsite for the night: A wooden platform standing a dozen feet or so above the water. It's a chickee and it might be the coolest place to camp in Everglades National Park.
But what's involved in kayak camping in the Everglades, reserving a chickee, and making your way out to one? And what should you bring along to help guarantee a successful trip? Read on, wanderer. Read on.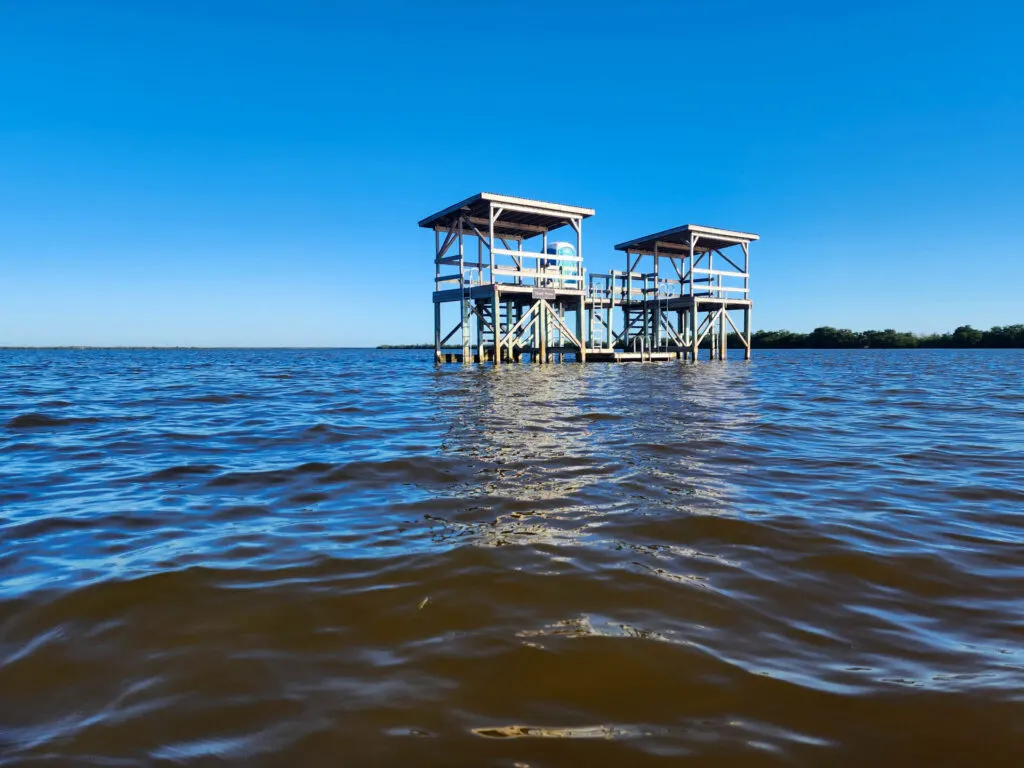 What is a Chickee?
A chickee, common in the waterways in Everglades National Park, is a platform built in the water intended for camping. It might have room for one tent or two, and is intended to offer those exploring the Everglades by boat (mostly kayak or canoe) a place to spend the night, usually where no campgrounds could exist on land because "land" is little more than thick clumps of mangrove trees.
It's not a floating platform. On the contrary, chickees are built on sturdy legs secured deep into the ocean (or other waterway) floor. They generally have roofs and a potable toilet, too, and are a serene place to set up a tent or hang a hammock for the night. And often, reservations are limited to one party, so you'll have the whole thing to yourself.
Chickees aren't unique to the Everglades (we've seen them at Sea Rim State Park in Texas, too), but there are lots of them in the national park.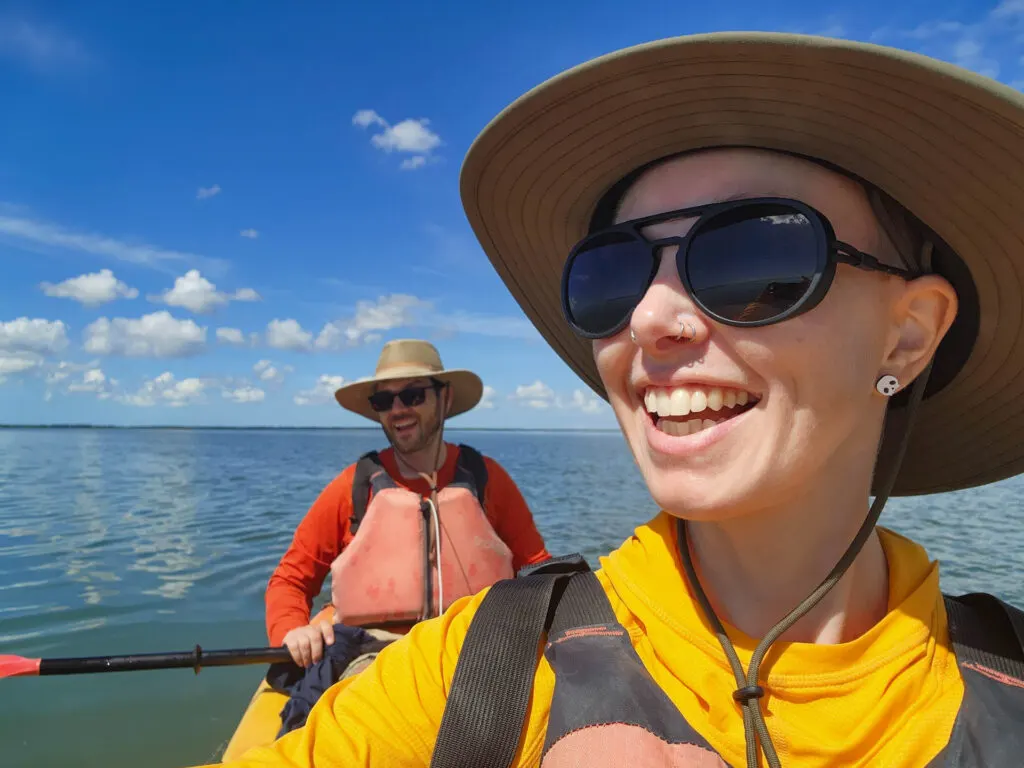 Where Can I Camp on an Everglades Chickee?
There are chickees peppered all over the Everglades, including toward the northern end near Everglades City (though they are mostly located along the Wilderness Waterway) and at the south end by Flamingo (near Flamingo Campground), including in Florida Bay. They are also the main type of backcountry campsite along the 99-mile Wilderness Waterway. Check out a map of Everglades National Park here.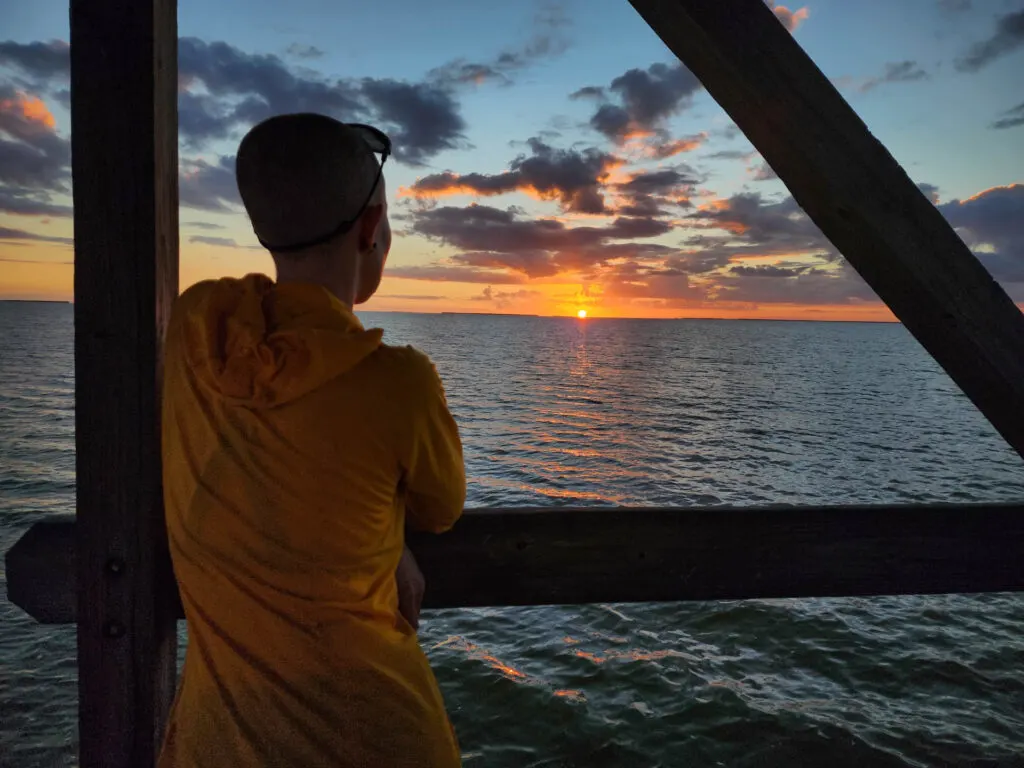 How to Plan Chickee Camping in the Everglades
First, you should be comfortable with kayaking on whatever waterway you've selected for camping. For example, if you're headed to the Shark Point chickee, which is where we camped, you should be cool with paddling for several hours in the fairly open water of the bay. If that's not your jam, stick to routes on still or slow-moving lakes, rivers, and closed-off bays. Remember you'll likely encounter wildlife like sharks in the bay and alligators in rivers, so if you're uncomfortable paddling with animals, a chickee may not be your jam.
If it is, you'll need a kayak or canoe. You can bring your own, of course, but you can also rent them from local outfitters. You will need to bring all your own camping gear, though (see a packing list below).
Next, pick a time to go. November-April are the best times to visit if you want to avoid frequent summer storms, crazy heat, and ferocious mosquitos. That's also when more businesses and visitors center are fully operational, so you have a better chance of a smooth visit.
Finally, apply for a wilderness permit at Recreation.gov or snag one at a visitor center within 24 hours of your planned trip. Simply select the chickee you want to stay at and your preferred dates. Just make sure to check visitor center hours, especially during the off-season (summer and fall) when they can be sporadic. Don't forget you'll need an America the Beautiful parks pass or to pay the park entrance fee ($30) upon arrival.
Then all that's left to do is slide your kayak in the water, load up your gear, and start paddling!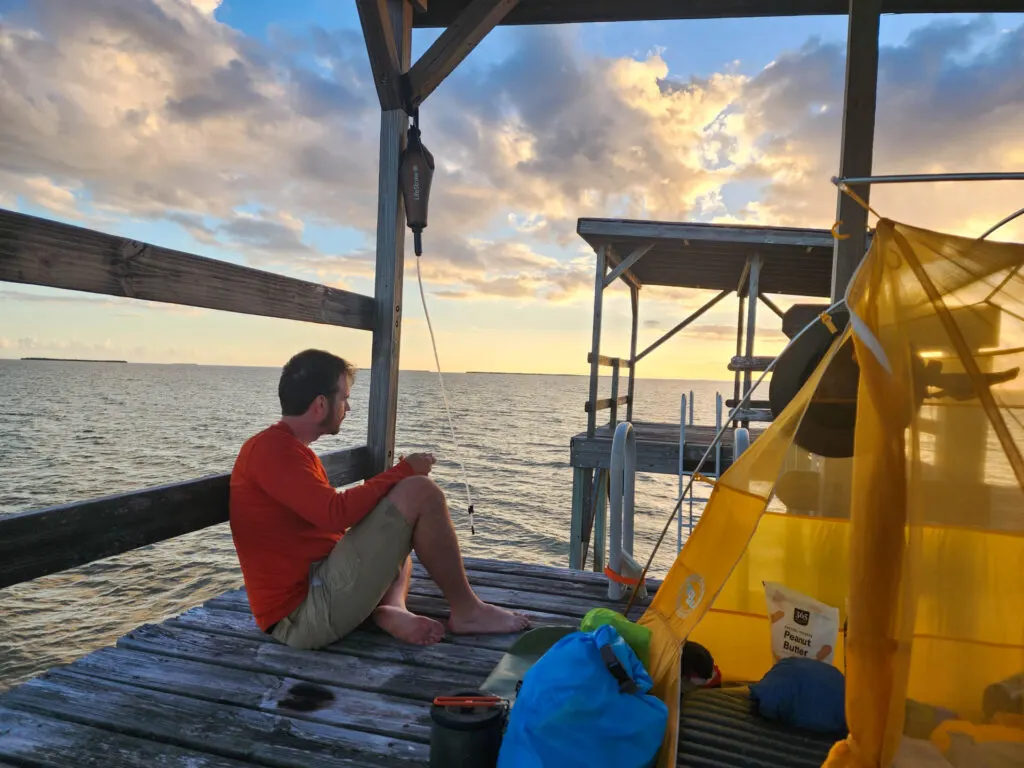 What to Pack when Camping on a Chickee
There are a few special things we recommend you pack when camping on a chickee or other camping platform. Some we brought along (and are glad we did), others we didn't realize would come in handy until we were out there.
General backpacking gear, including a tent, sleep system, stove, etc. (find our backpacking checklist here), plus kayak gear (a paddle, life jacket, etc., which an outfitter can also supply).
Dry bags. You'll need enough to store any and all gear and accessories that shouldn't get wet. We used two big bags per person, plus a small one for quick-grab items.
A tarp and/or tent footprint. A large tarp will help provide a semi-solid surface so small gear is less likely to slip through the cracks between the floorboards. If you don't bring a large tarp, at least pack a footprint/groundcloth for your tent. The boards and nails are rough on delicate fabrics.
Bug spray. Depending on what time of year it is and where the chickee is located, mosquitos may be an issue.
Mosquito net. Particularly if you'll be hammock camping or plan to sit around well into the evening outside your tent.
Plenty of food and water. There won't be any faucets or gear shops out there.
An extra layer. When sleeping on the water, it can feel chillier than on land. Bring a jacket or extra layer in case it gets cool.
A nautical map and/or app. Nautical maps are different than land maps because they feature passes (the water equivalent of trails) and the best routes to take so you don't get stuck on a sandbar. An app like MiraTrex Pro Charts can also come in handy as it shows current tide info and water levels.
Backpacking chairs. We don't usually take them backpacking because of weight, but if you have room on your kayak or canoe, bring a compact chair! They make relaxing and taking in the view more comfortable.
Waterproof phone case. Just do it. Salt water wreaks havoc on electronics.
Games and entertainment. You won't likely be paddling after dark, so bring along books or small games to play to entertain yourself before bed or while relaxing after an early docking.
A Kula Cloth and/or Pact bathroom kit (just in case).
Now get thyself to a chickee for a magical and memorable experience in the Florida Everglades. Wander on.
•
This post contains affiliate links, which means if you click on some links and make a purchase, you may be helping to support Terradrift. And it doesn't even cost you any extra! Huzzah!
Alisha is a freelance writer and photographer based in Austin, TX. She loves her tiny house, vegan food and experiencing the community of travel in far away places. She's also pretty sure she's addicted to coffee. alishamcdarris.com