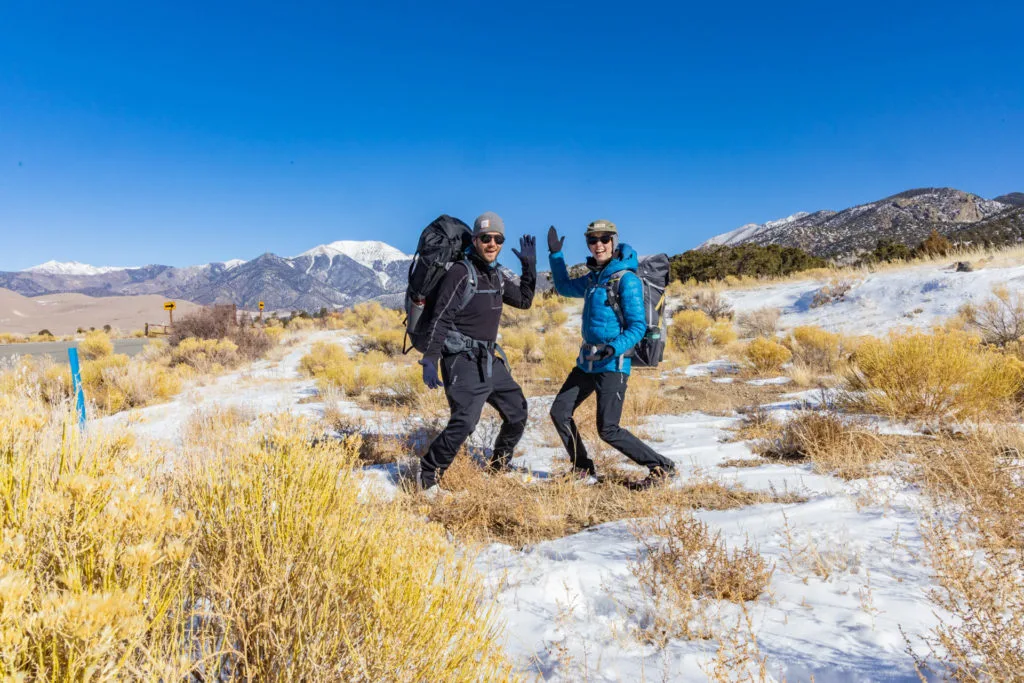 Winter is coming. (Sorry, I had to…) And that means it will soon be time to gird your feet in more insulated, protective shoes. (Permit me a moment of mourning as I put away my hiking sandals…) And that means it's time to break out the winter hiking boots! But if you're concerned with sustainability and/or are searching for warm vegan hiking boots (read about why leather isn't sustainable here), the pickings are slim to say the least. So we did some digging to find the best sustainable and vegan hiking boots on the market this season. These three are tops in our book!
Vegan Winter Hiking Boots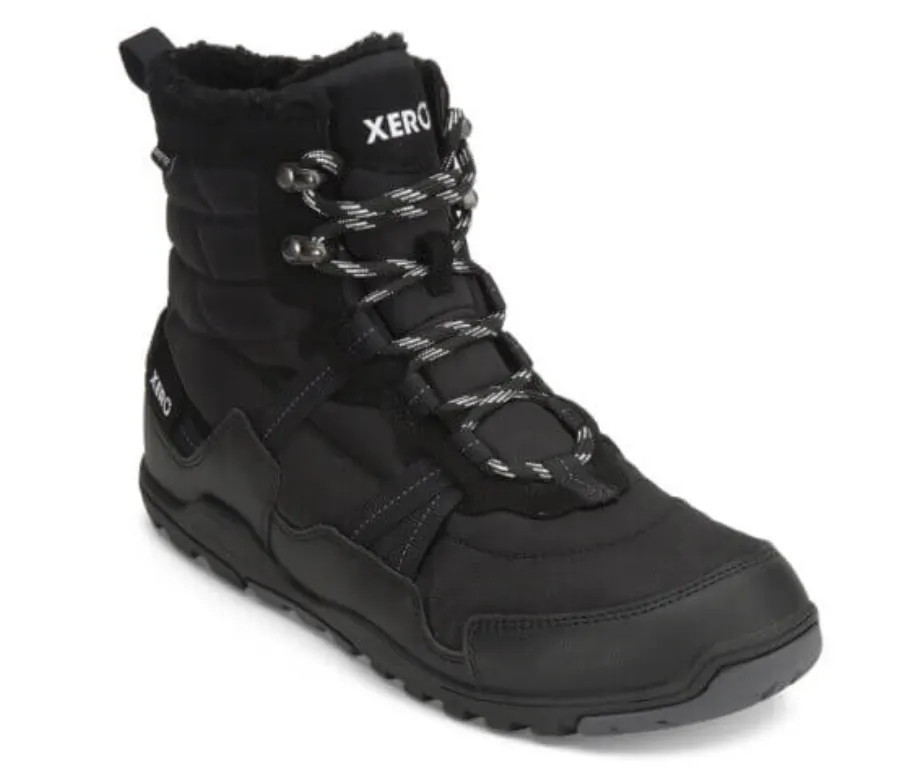 Xero Shoes Alpine Snow Boot: Best for Cozy Day Hikes
For the barefoot hiker and shoe minimalists, allow us to introduce you to the Xero Shoes Alpine winter hiking boot. We dig this brand for their flexible and minimalist offerings (check out our review of the Excursion Fusion, Z-trail sandal, and Mesa Trail here). While this lined and insulated boot may be more suitable for day hikes or apres-ski meanderings than multi-day backcountry excursions, that's just fine with us. Especially given how impressively packable these boots are: roll 'em up and stuff 'em in your bag, no more ultra bulky boots here!
They are a high-rise boot, zero-drop with a super flexible sole, come in a variety of colors for men and women, and are backed with the brands 5,000-mile warranty, so they're designed to last, which means fewer boots in landfills (a win for sustainability). They're all 100% vegan.
Find the men's here and the women's here.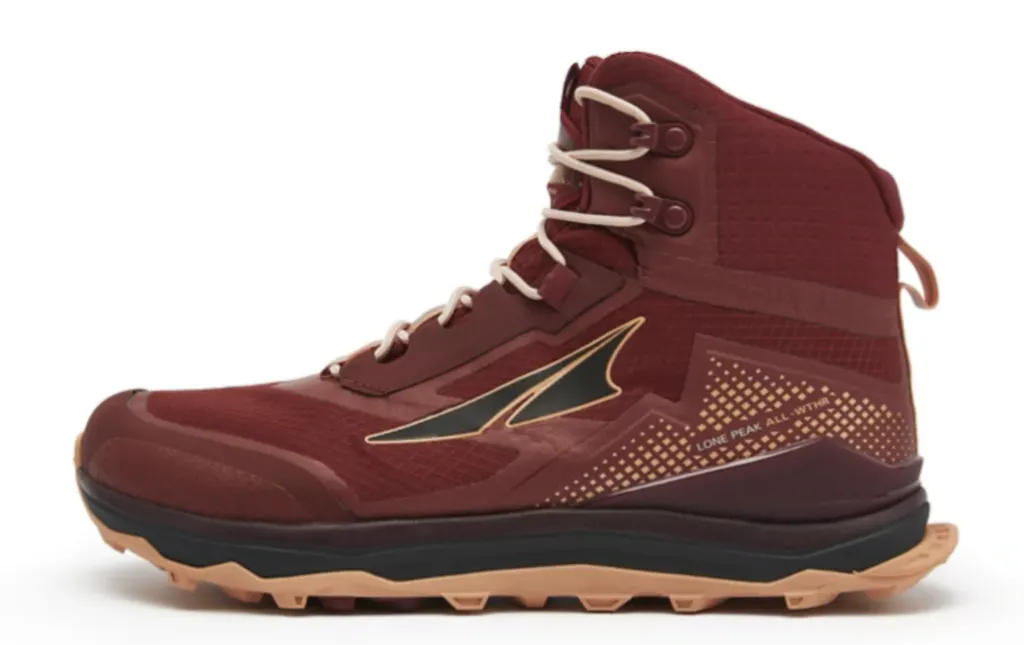 Altra Lone Peak ALL-WTHR Mid: Best for Zero-drop comfort
Altra boots and shoes have long been our go-to for backpacking here at Terradrift (check out our review of our fave Altra Lone Peak 5 and the Lone Peak Hiker here). We love that roomy, foot-shaped toe box, zero-drop platform, sticky rubber sole, and how comfortable they are. The ALL-WTHR boots are also the most waterproof mid-rise hiking boot option from Altra that are also vegan (their shiny new Olympus 5 Hike contains leather) and come in a couple of colors for women and men.
These boots aren't insulated, so they are best for high-output, less frigid adventures. While they're not made of super sustainable materials, they are vegan, which reduces the animal agriculture footprint, and the brand is committed to supporting diversity and inclusion in the running community and the outdoors.
Find the women's here and the men's here.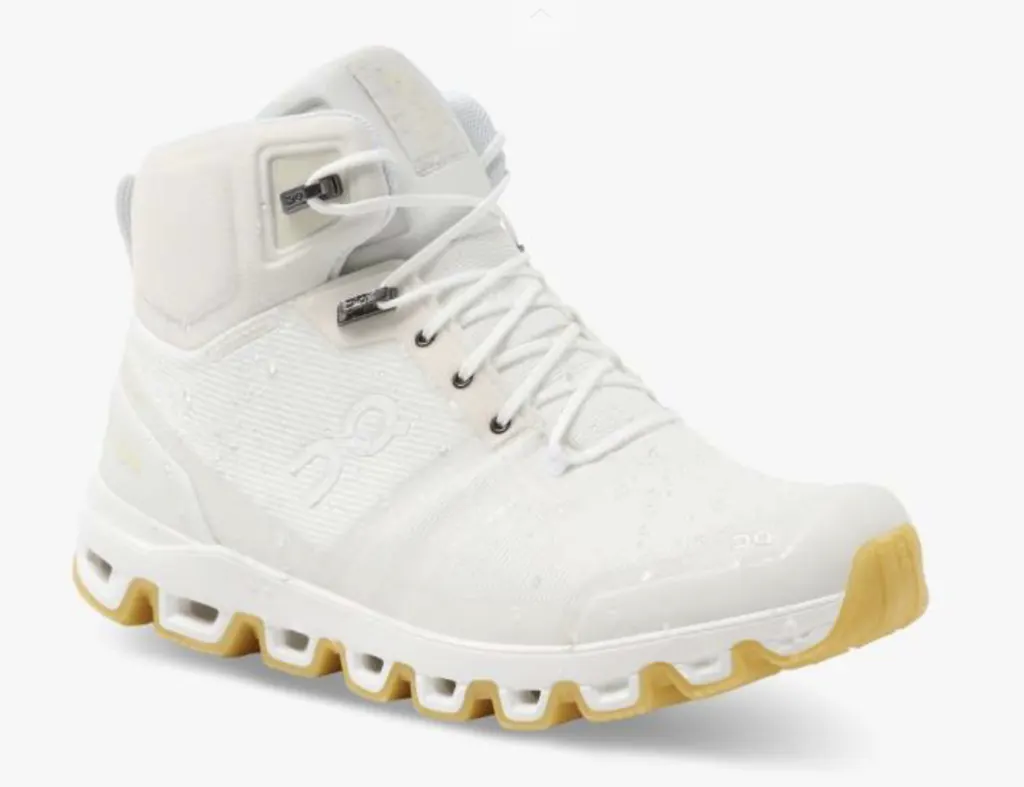 On Clourock Edge Raw
You know we love us some undyed gear for how sustainable it is (and fun to get absolutely filty). And while you can get the On Cloudrock in other colors, we still like the Raw version best (check out our review of the On Cloudrock Edge Raw here).
It's totally vegan, made of synthetic materials, is about 40% recycled materials, plus is durable and waterproof. On is also pushing sustainability in shoe manufacturing forward leaps and bounds: this year they are planning to launch a fully recyclable shoe and foam made from carbon emissions!
The boots are available in men's and women's here.
•
Ready to lace up your boots and hit some winter trails! Stay warm out there and wander on!
And find even more vegan hiking boots here.
•
This post contains affiliate links, which means when you clicky-click and make a purchase, you may be helping support Terradrift!
Alisha is a freelance writer and photographer based in Austin, TX. She loves her tiny house, vegan food and experiencing the community of travel in far away places. She's also pretty sure she's addicted to coffee. alishamcdarris.com