It's almost Father's Day! And your dad told us if he gets one more BBQ tool set or World's Best Dad mug he's gonna lose it. Don't ruin his day by making him lose it. Get him one of these outdoorsy Father's Day gifts for outdoorsy dads instead.
Outdoorsy Father's Day Gifts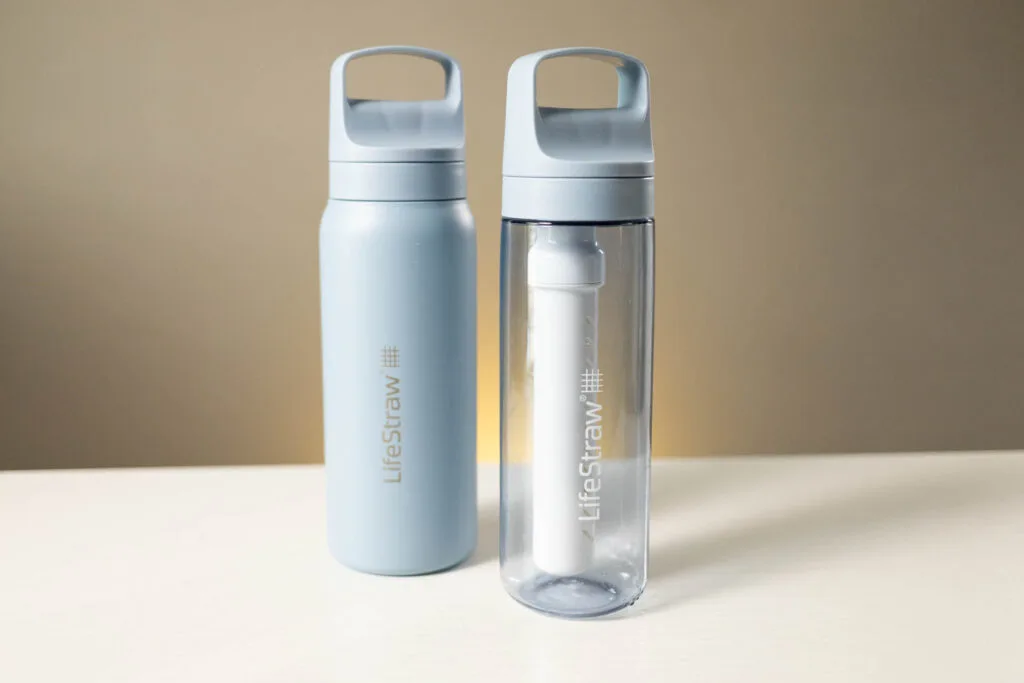 This shiny new travel-friendly water filter bottle makes staying hydrated easy no matter where in the world dad wanders: It's as easy as filling up at a tap and sipping away. That's because the newest line from Lifestraw remove bacteria, parasites, and microplastics from tap water, plus reduces chemicals and improves taste. AND the hollow-fiber membrane filter lasts for up to 4,000 liters (the carbon filter only lasts for 100 liters)! That's nearly 5 years of daily use! Meaning not only are you reducing waste from single-use plastic bottles, but not even the filter will end up in a landfill every couple of months! Lifestraw is also a B Corp and Certified Climate Neutral Brand, and for every purchase you make, a child in need receives safe drinking water for a year. They come in multiple sizes and materials, including a BPA-free and 50% recycled plastic version and an insulated stainless steel version, all of which are available in a variety of colors.
Read about how to filter water outdoors in this post.
---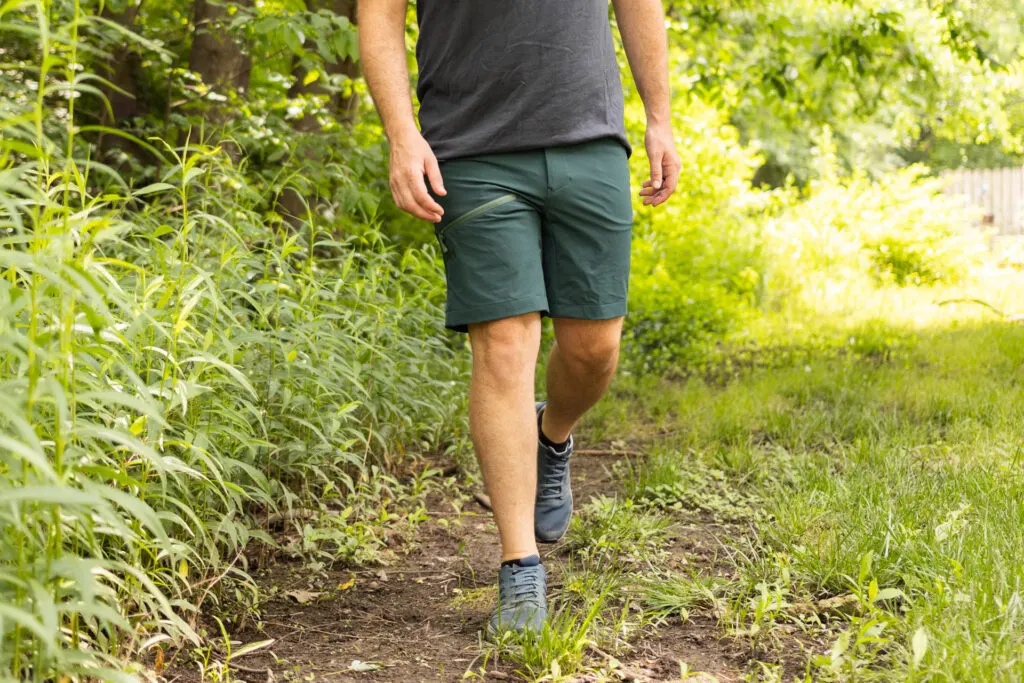 We just found your dad's new favorite shorts (no need to thank us, and yes, you can take the credit): The Helly Hansen Blaze Softshell Shorts. Trust us, they're gonna knock any even semi-stylish outdoorsy dad's socks off. They're stretchy, fitted and flattering, have hand pockets and a secure zipper pocket on the thigh, and can totally be used for everything from hiking to mountain biking to strolling around town. Plus! They have velcro adjustment panels on the waistband so he won't even have to wear a belt! As a sustainable bonus, they feature a PFC-free DWR, are a Bluesign Product, and the outer material is made with 47% recycled materials.
---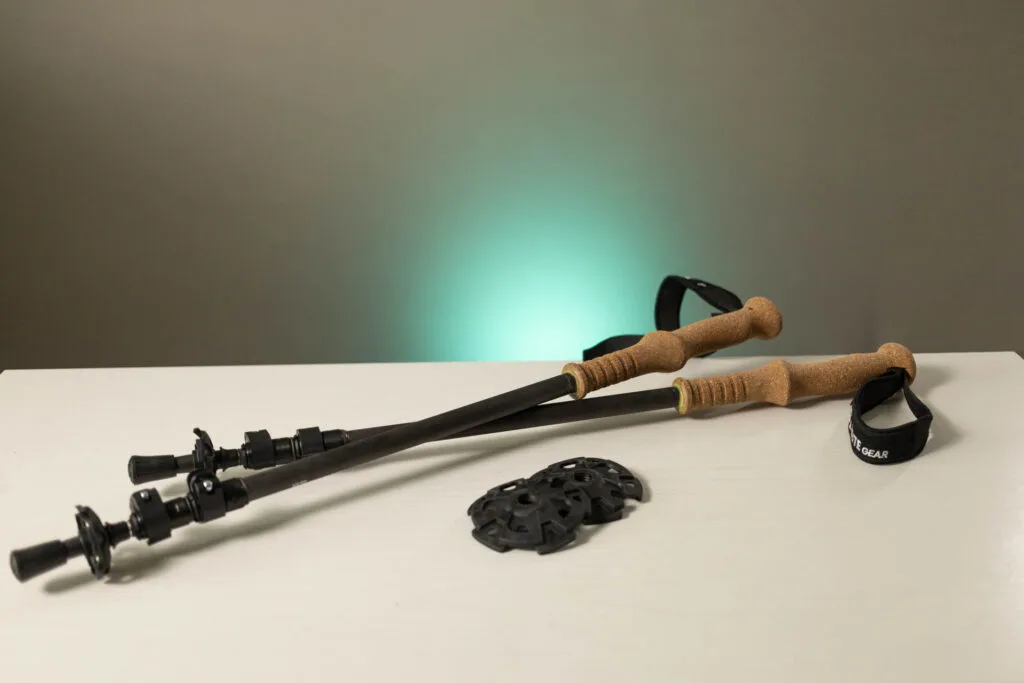 Save dad's knees on the next downhill hike with a shiny new pair of carbon fiber trekking poles from Diorite. We love (and he'll love) the cork grips (a renewable material), the clear measurement markings on the telescoping poles, and the supremely easy-to-adjust flip locks that might have some of the smoothest and least finger-straining action we've ever tested. Plus, the poles are repairable and made in the USA and the company, sister brand to CNOC, is owned by a Certified B Corp. They're not as light as some other carbon fiber sticks at 9.8 ounces per pole, but they have so much other good stuff going for them we don't even care.
---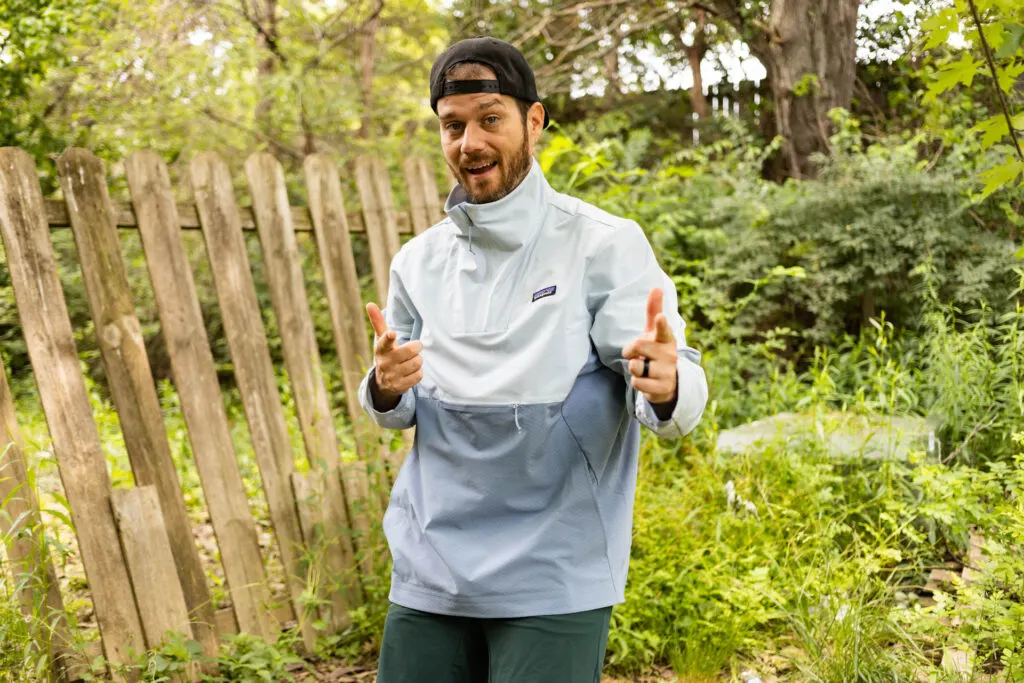 If your dad appreciates quality, sustainability and functionality in a jacket, dang, he's gonna dig the new Patagonia CrossStrata Pullover. It's got everything you could want in a piece of lightweight outerwear: A big zipper pocket on the front, two cozy fleece-lined hand pockets, warm but breathable Regulator fleece on the inside and a durable, abrasion-resistant material on the outside, plus plenty of stretch for ultimate movability whether he's stoking the campfire or climbing at the crag. Plus Patagonia did NOT overlook the details on this one: invisible zippers, smooth, flat seams, and low-bulk cuffs and hem make this just…*chef's kiss.* Plus it's Fair Trade Certified sewn, made of Bluesign fabric with DWR that's PFC-free, and is made of 90% recycled materials. And it's just stupid easy and comfortable to wear.
---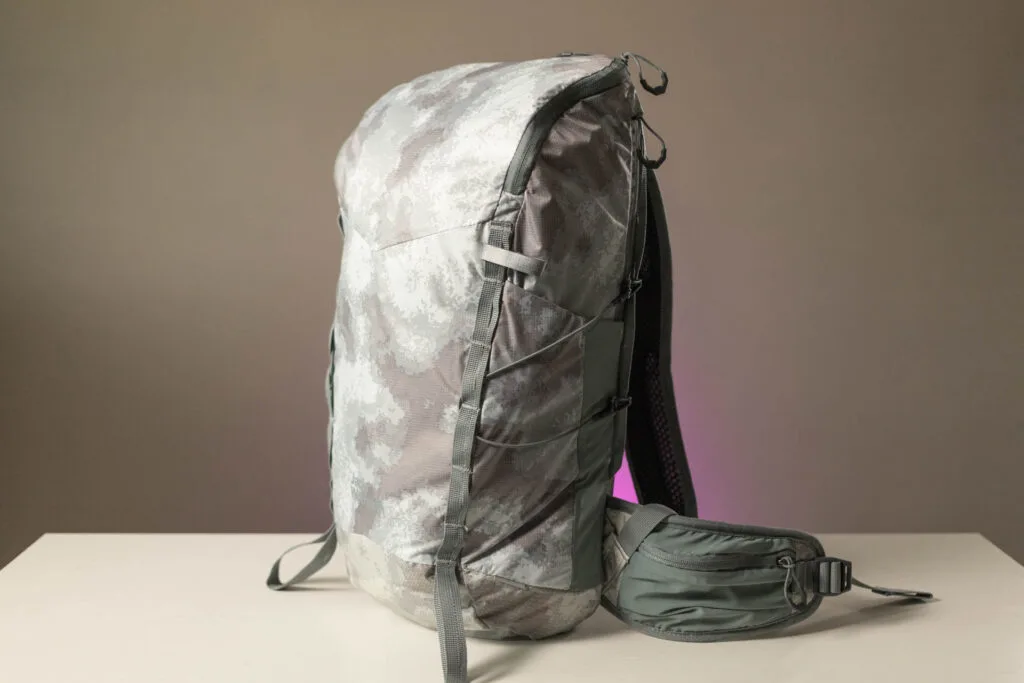 If dad needs a new backpack, he geeks out over new gear tech, and you're ready for a splurge, check out the newest daypack fromJack Wolfskin. It's made of recycled materials, the whole pack is Bluesign approved, it's PFC-free, and instead of eco-abhorrent foam, the breathable back panels are made of a super squishy 3-D printed material that reduces waste. So, uh yeah, pretty cool and sustainable. And yes, it's a pleasure to carry with all the features you'd expect in a day pack. It comes at a price, though: $400. Treat your dad to the 3D Aerorise 20 here.
---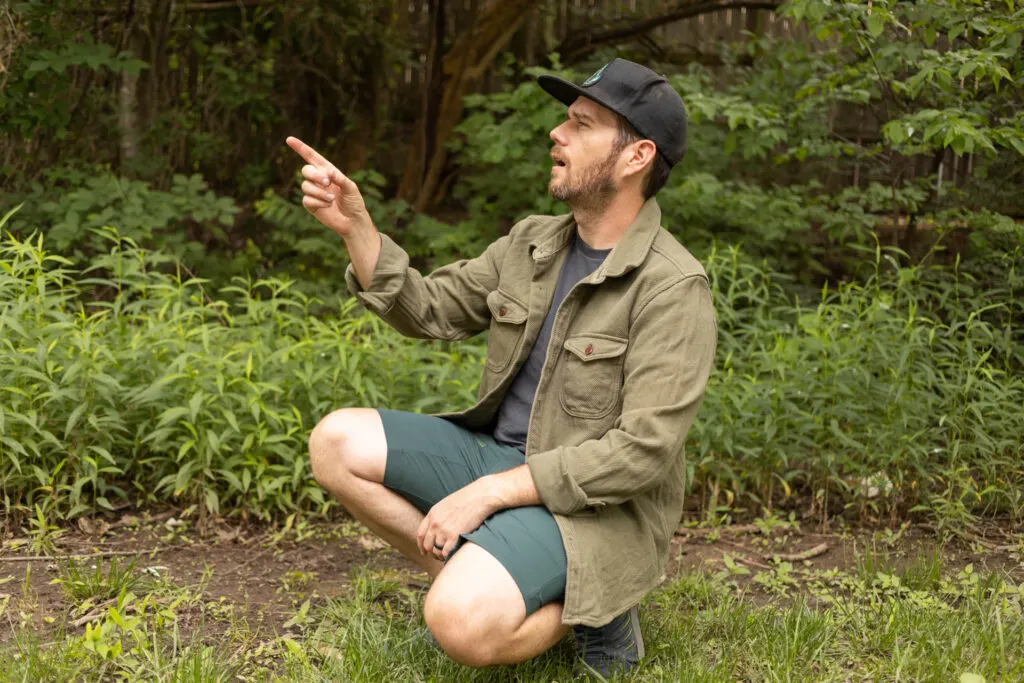 Ho-ly bananas. If there's one flannel-alternative your dad's never gonna wanna take off whether he's chillin' at home or at the campground on a cool summer evening, it's the Outerknown Blanket Shirt. The classic plaid versions, available in a million and a half colors, have been one of the brand's bestsellers for a while, but the new Chroma Blanket Shirt, available in almost a dozen solid colors instead of prints, keeps it more classy and low-key. So if dad's not a plaid guy, this is the one. It has a sort of knitted corduroy-esque texture, a nice weight to it, and wears comfortably as an outer layer or on its own with a pair of nice jeans or hiking pants. Plus it's made of 100% organic cotton twill with buttons made from tagua nuts (instead of plastic) and Outerknown is part of Fair Trade USA, they use paper tags and paper shipping bags and packaging, AND they're committed to becoming fully circular by 2030. Win.
---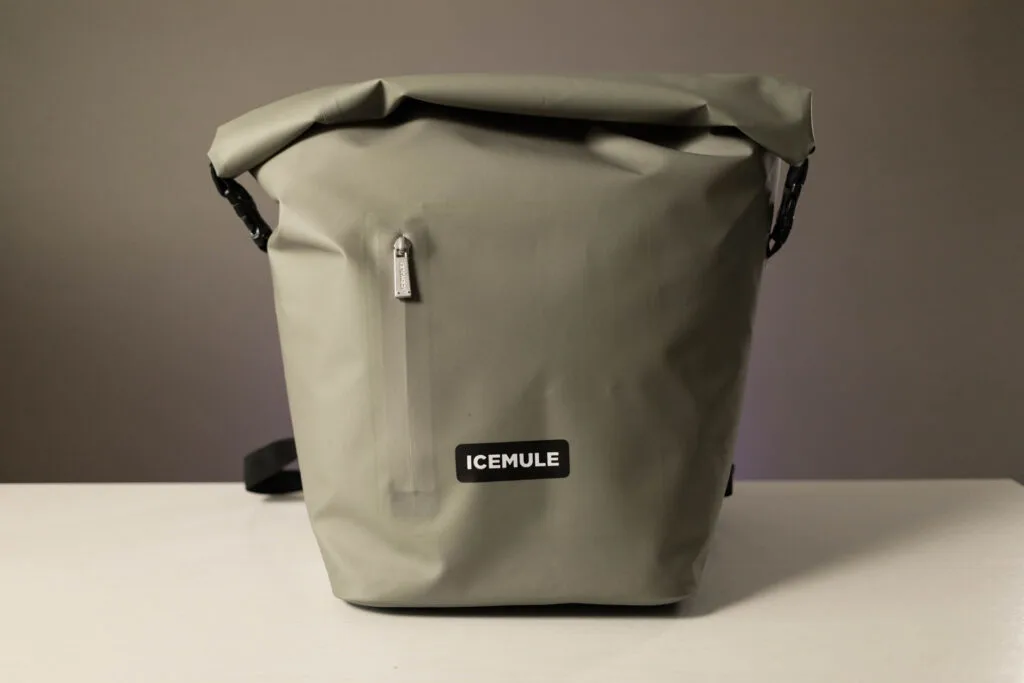 If dad likes to tote some ice cold sixers or sandwiches on his outdoor adventures (hey, somebody has to keep the crew hydrated and energized), he'll dig the new Icemule R-Jaunt cooler backpack. It's 20L, which means it can hold 18 cans of whatever he likes to drink and munchies for the whole crew. Just fill 'er up and hit the trail/water/pool party. And did we mention the roll-top bag is waterproof? 'Cause it is. The exterior fabric and webbing are even made of 100% recycled materials and the interior fabric of a biodegradable TPU. It can retain ice for 24 hours and you can boost the insulation power by blowing air into the insulating chamber via a handy valve.
---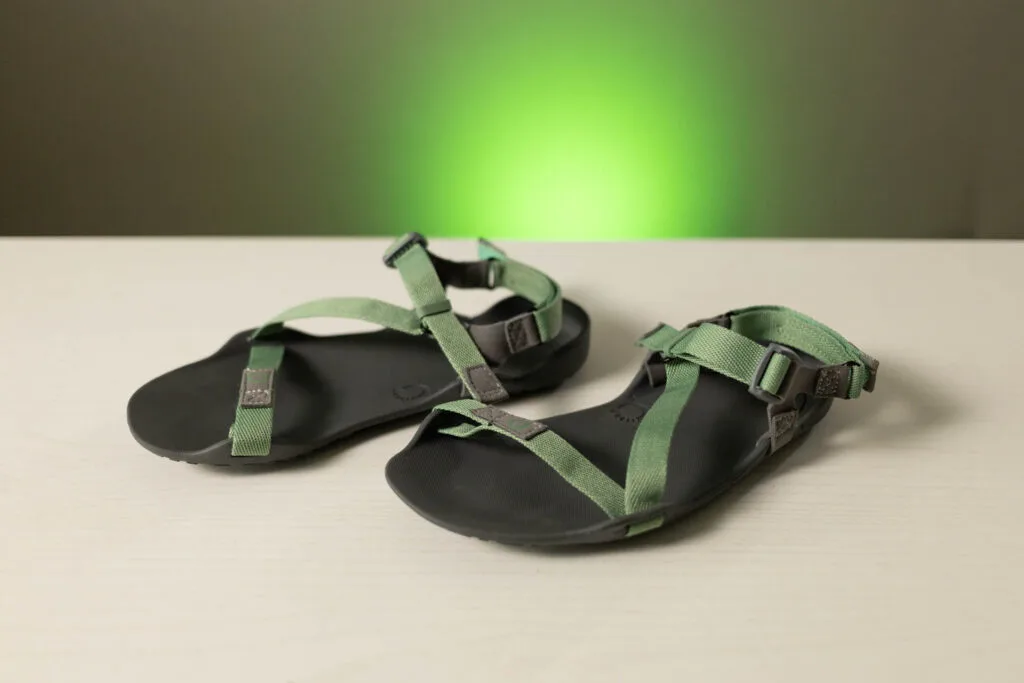 For dads into minimalist footwear, it doesn't get much more minimalist than then the Xero Shoes Z-Trek. Weighing in at 7.2 oz with a super flexible sole that's just 6mm thick, they might be the ultimate barefoot sandal. The straps are made of recycled materials and the shoes come with the brand's 5,000 mile guarantee, which means if they don't last for 5,000 miles, the brand will repair or replace them. Plus, these bad boys can do it all: hike, run, paddle, yup, even lounge by the pool or stroll on the beach. But they also make a stellar camp sandal for backpacking so he can kick off his boots at the end of the day.
---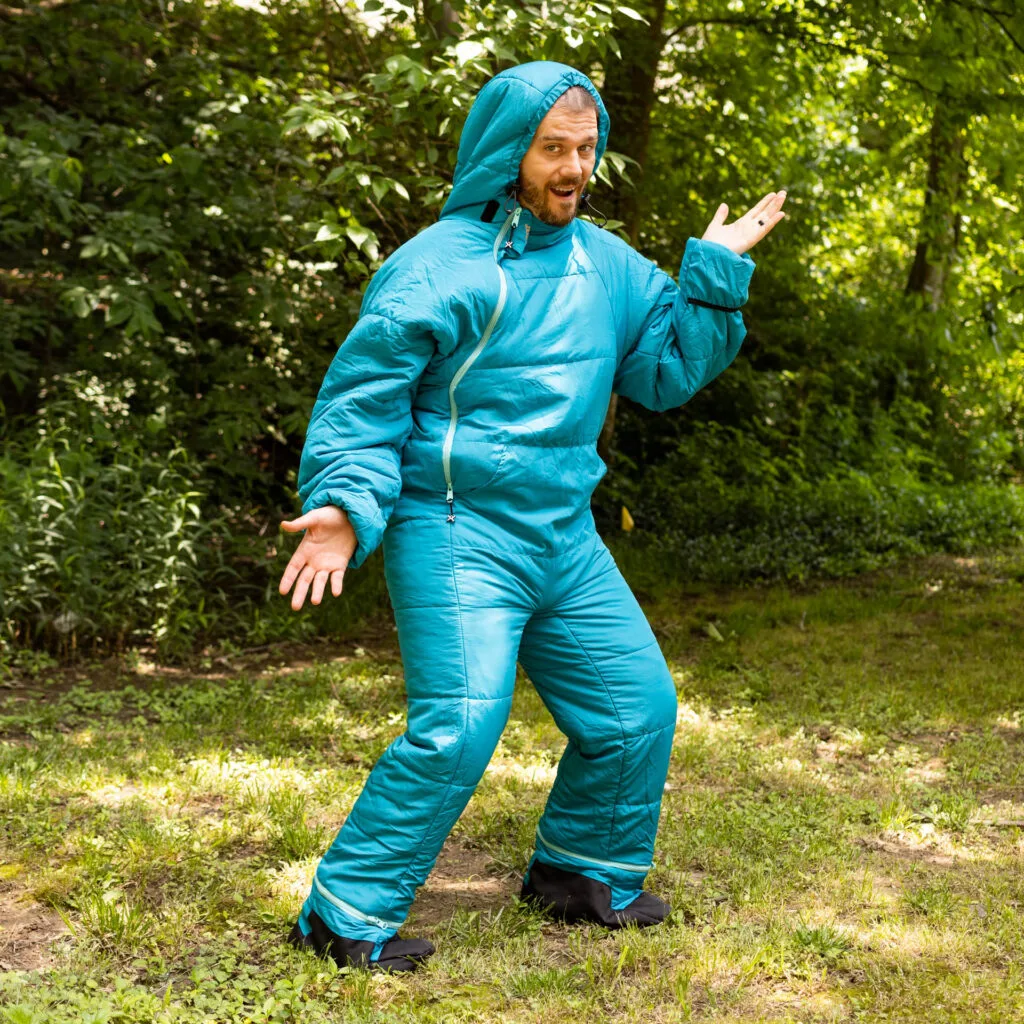 Who hasn't tried to wear a sleeping bag around camp or during late night backyard stargazing sessions? We've all done it. But the lack of arm and footholes mean either movement is severely restricted or everything is just bound to be very drafty. Not anymore! Enter the Selk'Bag, a wearable sleeping bag that, frankly, we can't get enough of. Just cozy into it, zip it up, and meander around the campsite, run back inside to get more hot cocoa, or just curl up and get some rest, all in this wearable sleeping bag made of, and insulated with, recycled materials. You can even zip off the feet for venting or the addition of more appropriate footwear, throw up the hood, or pop the mittens on and off for ultimate coziness. That Snuggie you got dad a few Christmases ago might have been a funny joke, but this isn't. He may never want to take it off!
---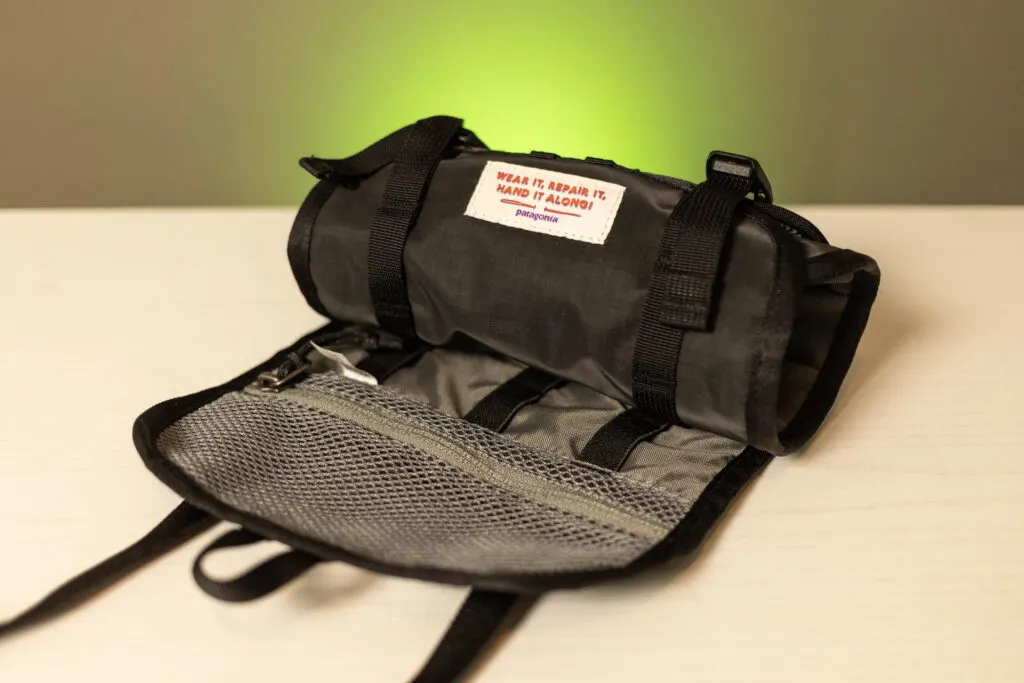 If your dad likes to make his gear last as long as ours does and has an arsenal of gear repair tools to make that happen, stop making him store needles, thread, tape, patches, seam sealer, and pliers in a hole-riddled zip-top bag. Make him feel like a real pro when he pulls out everything he needs to fix that hole in his tent or replace a pack buckle with the Patagonia Worn Wear Repair Roll, an outdoorsy Father's Day gift that helps keep gear in use and out of a landfill. It has pockets and loops for all the small tools and implements he needs so he never has to turn the garage or gear closet upside down looking for that one roll of Tenacious Tape again.
---
Bottom Line
Finding gifts for outdoorsy dads who care about sustainability doesn't have to be difficult. Score him one of these rad outdoorsy Father's Day gifts and you'll both be set! And if you need more ideas, check out our recent Mother's Day gift guide, because we don't play to gender stereotypes here at Terradrift. You're welcome. Now take your father or favorite father-figure outside this month and wander on!
Alisha is a freelance writer and photographer based in Austin, TX. She loves her tiny house, vegan food and experiencing the community of travel in far away places. She's also pretty sure she's addicted to coffee. alishamcdarris.com