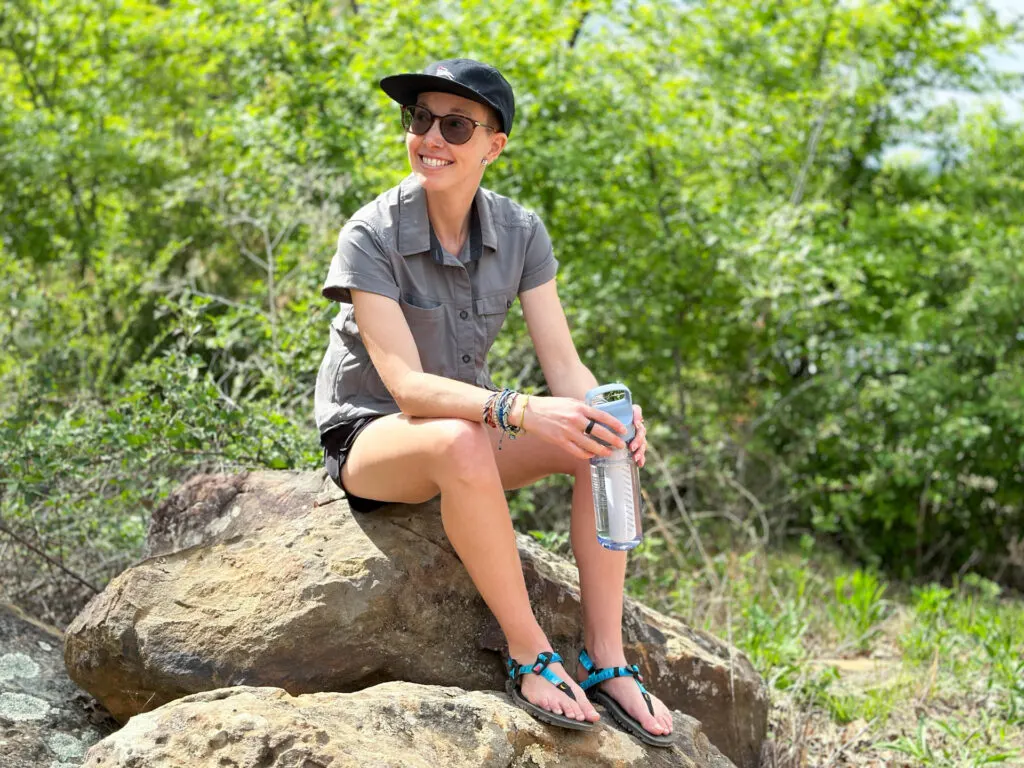 Mother's Day is coming up! Have you scored your mom a rad gift to show her how much you love her? No? Struggling to find good Mother's Day gift ideas? We've got you covered with this handy list of Mother's Day gifts for outdoorsy moms of all sorts. So get shopping already! Then wander on WITH your mom to celebrate.
The Best Mother's Day Gifts for Outdoorsy Moms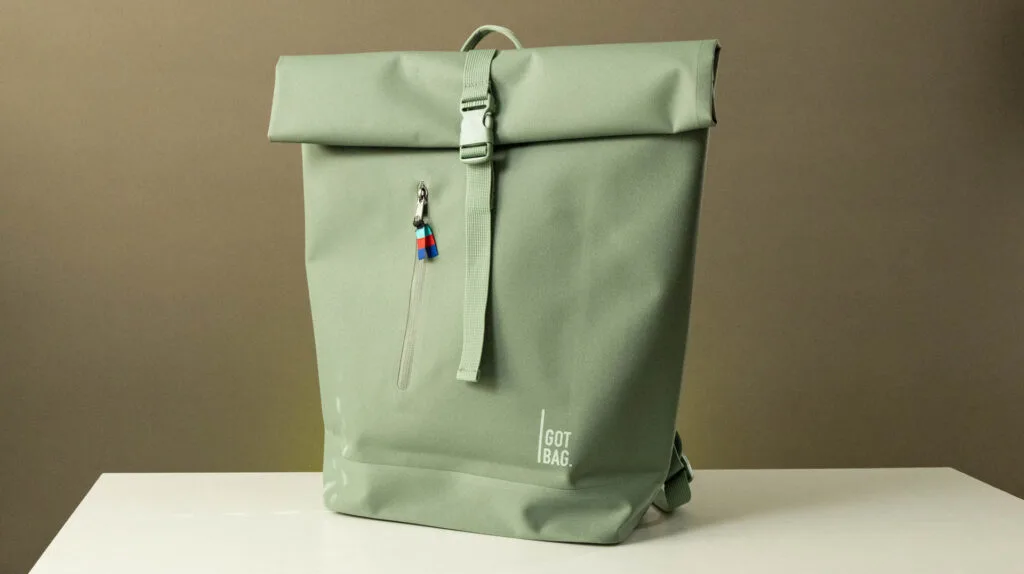 We love a solid, sustainable, stylish backpack that's perfect for travel. And GotBag fits the bill perfectly. It's simple, streamlined, and modern, and we dig it. It comes in plenty of colors, mostly soft earth tones, has a removable 15-inch laptop sleeve with a zipper pocket, one secure zipper pocket on the outside and one on the inside, a roll-top closure, and the whole thing is waterproof without the use of PFCs. It works as a carry on, sure, but our favorite feature is that it's made mostly of ocean-impact plastic (aka: plastic that came from the ocean or from ocean-adjacent landfills that would have released the plastic into the ocean anyway). There are two rolltop sizes avialable plus plenty of other designs. Gift her one of these and she'll take it everywhere. Save 15% on a $150 purchase with code "OCEANHERO15" until the end of May.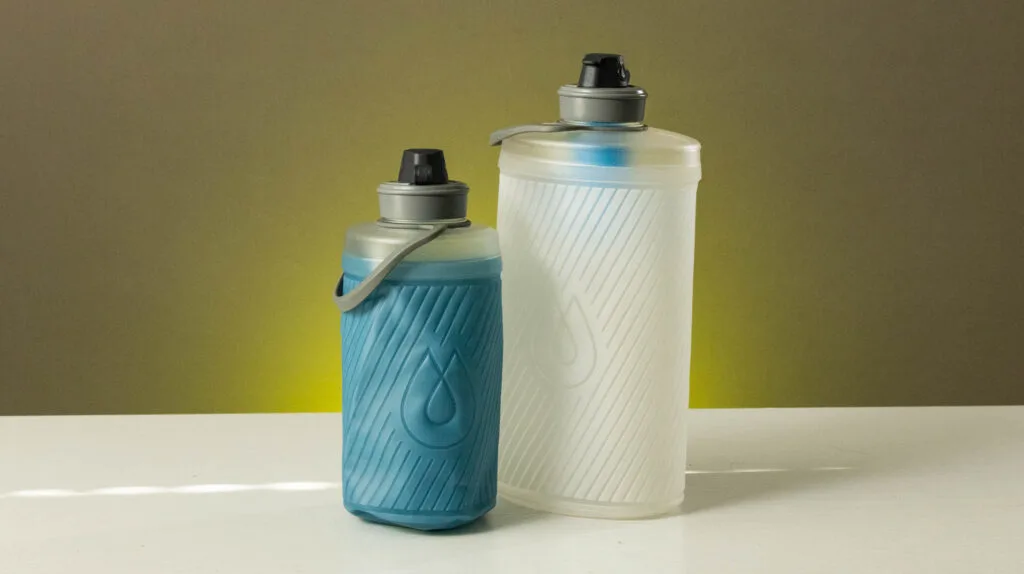 Usually, we're not into collapsible bottles. As much as we love their packability and portability, they just tend to be too dang hard to drink from. Not the Hydrapak Flux! It somehow finds the border between packability and usability and marches confidently right down that line! It's shipped like a hard bottle, has grooves that make it easy to grip, and still packs down like a soft flask, plus *actually* stands upright–get this–whether it's full OR empty! It's made of durable materials, has a high-flow mouthpiece WITH a dust cover (a must, in our opinion), and can be used with the 42 mm Filter Cap if mom prefers filtered water. Flux bottles are available in 750 ml, 1-liter, and 1.5-liter versions.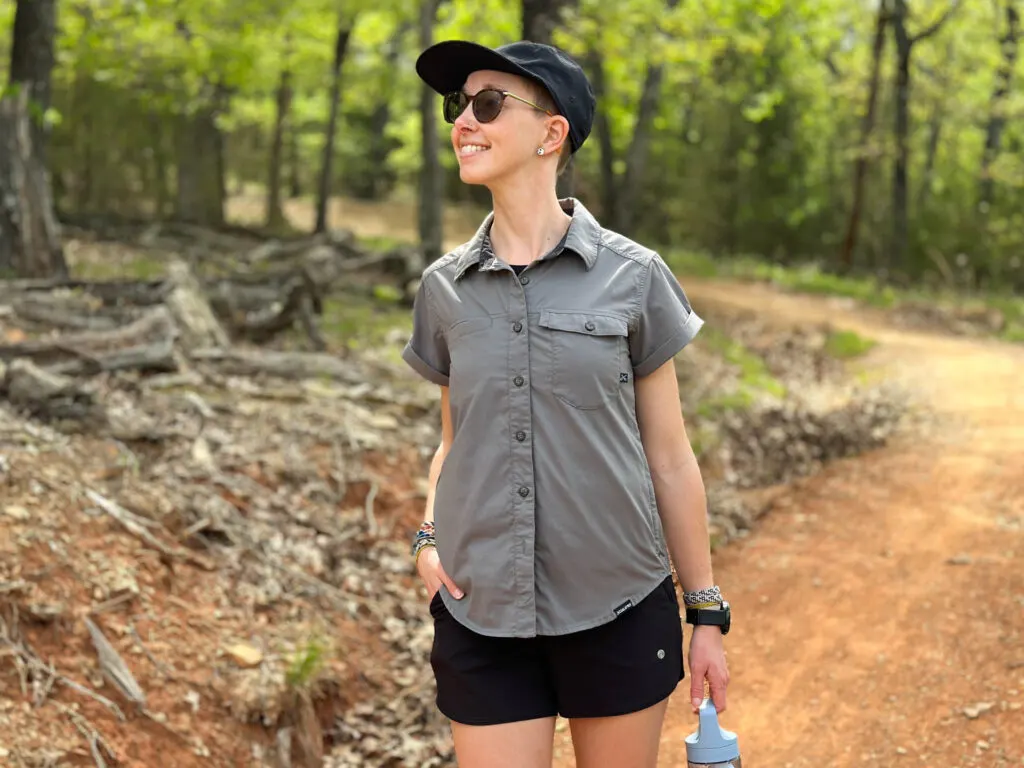 We may have found mom's new favorite hiking shirt. You're welcome. It's light, it's breezy, it contains recycled coffee grounds to help reduce odors without chemicals, and the cut is stupendously modern and flattering. All without looking like a hiking shirt. Plus: Pockets!! (She may never want to wear a shirt without them again.) It has four of them: one open chest pocket, a button chest pocket with a sunglass sleeve, and a secure zipper pocket on each side hem. The drop hem is dope, the rolled sleeves look too cool, and it's just as appropriate at the brewery as the trailhead as the city streets. Plus it's made of 10 recycled plastic bottles, is dyed using waterless dye, and packs down into its own pocket. Go ahead and get her one in every color. She's gonna end up doing that anyway.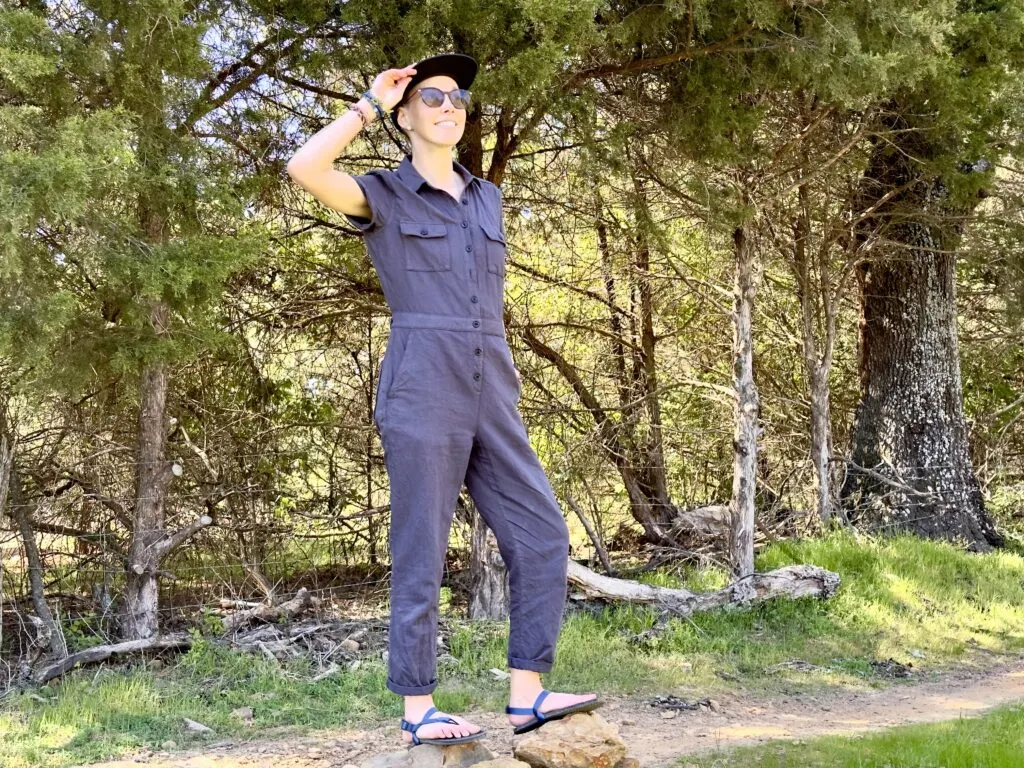 It's light, it's comfy, it's easy to wear…the Outerknown S.E.A. Suit jumpsuit may just be mom's new go-to outfit for everything from playing in the backyard to wandering around the farmers market to getting coffee with friends to chill weekend camp sessions. We love it because it comes in several colors, takes zero thought, is comfy, and oh so cool. Plus Outerknown cares deeply about sustainability: 95% of the fibers they sourced for recent seasons was organic, recycled, or regenerated; they're part of Fair Trade USA; they use paper tags and paper shipping bags and packaging; AND they're committed to becoming fully circular by 2030. This jumpsuit in particular is made of 54% organic cotton and 46% linen and the buttons are made of tagua palm nuts that are gathered from the forest floor–a super alternative to plastic. So mom can look good and feel good doing it.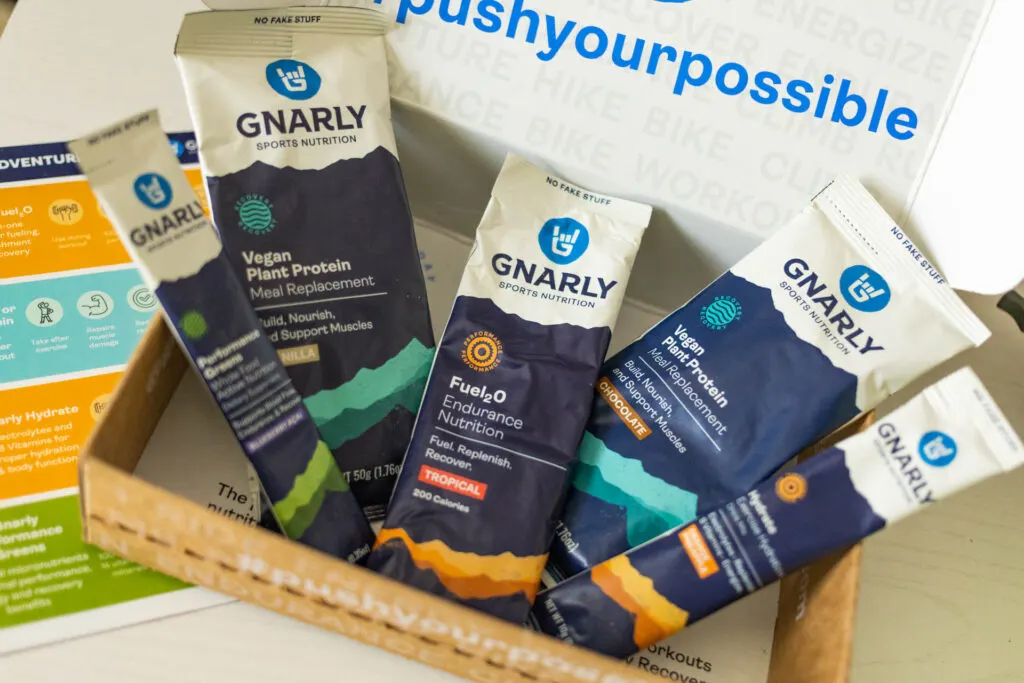 If your mom likes to stay fit, maybe lace up her trail runners a few times a week or hit the gym, maybe enjoys easy nutrition when she's on the trail, fuel her adventures with Gnarly Nutrition. They offer hydration mixes that don't taste like crap, greens and performance supplements that will keep her on her toes, and our fave, tasty vegan protein available by the jar or in single-serve packets so she can keep up her energy during all manner of adventure. Bonus: she can try before she buys (or you buy) with a sample box. Each one contains 5 single-serve stick packs of Gnarly supplements with options to customize for diet (including vegan) and Gnarly will customize a box based on a quick sample box quiz that will help you determine what will suit her activities and goals best. Too easy. Plus new customers can use coupon code "GETGNARLY15" for 15% off their first order!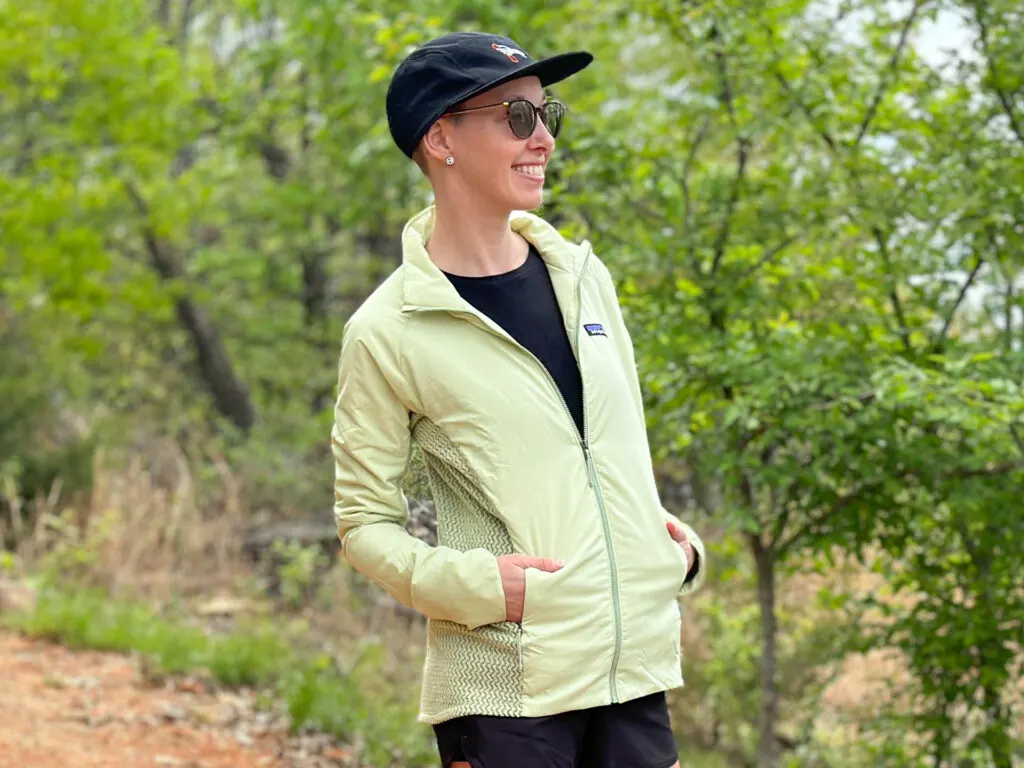 If there's one jacket your mom will want to wear this spring (and summer and fall) it's the Patagonia Nano Air Hybrid Jacket. Why? Because it's so stupid soft and cozy it feels like putting on her favorite sweater. Plus Patagonia didn't ignore the details on this one: curved cuffs, perfect hidden seams, low-profile zippers, and the most butter-soft recycled fabric make it a stand-out insulating layer. Plus is super light (just 8.9 oz). And the stretchy knit fleece panels on the back and under the arms are stretchy and breathable–perfect for high-output activities in cool weather. AND it features a PFC-free DWR coating to shed light precipitation. She'll never want to take it off!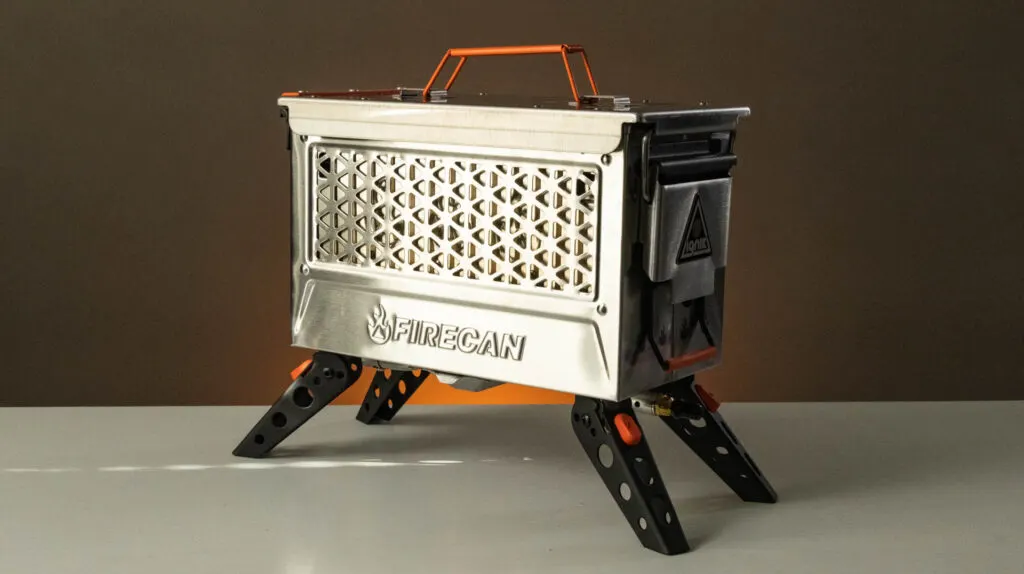 If you're not afraid to get speedy on gifts for Mother's Day this year, splurge on something she's definitely gonna get some use out of (and if you play your cards right, so will you): the shiny new FireCan Deluxe from Ignik. We've reviewed the original FireCan, but the revised version is worth a look for one big reason: Now you can not only enjoy warm, sustainable heat wherever you go (yup, even in areas under fire bans), but now you can grill, too! Yup, the new Deluxe has a special propane hose port and burners just for grilling, plus a removable grill insert so she can cook her Beyond Burgers and veggie dogs AND roast her Dandies mallows over a toast fire, all with one piece of gear. We're big fans, and we're sure she will be, too.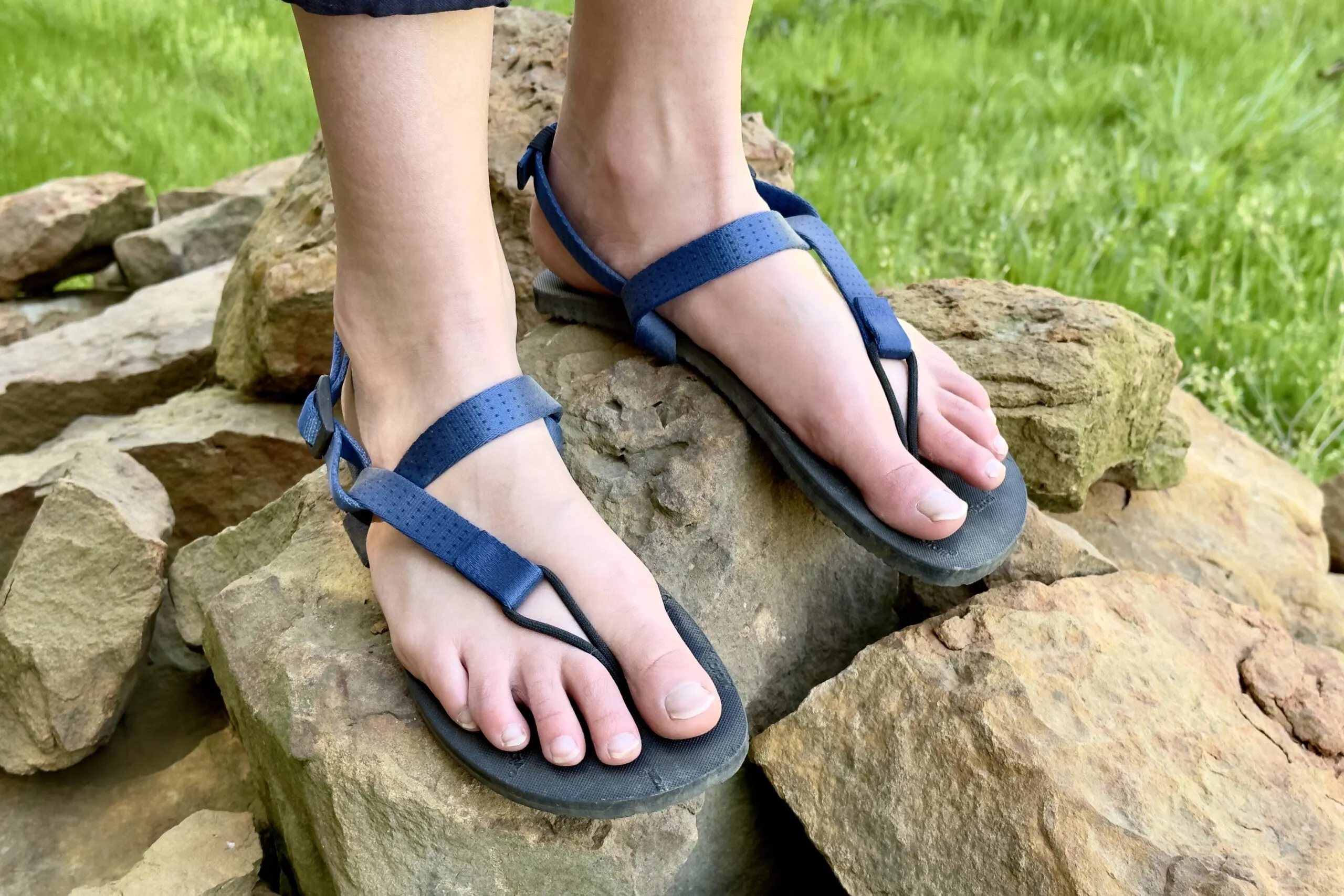 You know we're big fans of hiking sandals here at Terradrift, especially barefoot sandals. And if your mom likes to feel connected to the earth as much as we do, she's gonna go head over heels for a pair of custom sandals from Deliberate Life Designs. The small brand operates out of a bus in Vermont and makes every pair by hand. But that's not all! You can also choose from one of several foot shape for the sole to really dial in a perfect fit. Wanna get even more custom? You can send in a tracing or photo of mom's foot and Adam, the founder and sandal maker, will cut one that is guaranteed to fit her perfectly. All that's left to do is pick her favorite color for the fully adjustable laces! As for ground feel…dang. Chef's kiss. Use code "TERRADRIFT10" FOR 10% OFF!
I know, telling you to buy your mom snack foods might sound a little strange, but hear me out: The Farver Farms Dill Lentil Crunchers had Josh and I about to brawl just to determine who got the last little handful of these delicious snacks on a recent backpacking trip. No joke, they're that good. There are other flavors if dill isn't mom's thing (they're not all vegan), but that one is seriously baller. Listen, if we could take a jar of pickles backpacking, we would. But we can't and these are an absolutely amazing, flavorful and protein-packed substitute. So grab some sample packs or a sharable snack bag and keep her snacking happy and healthy on her next outdoor adventure.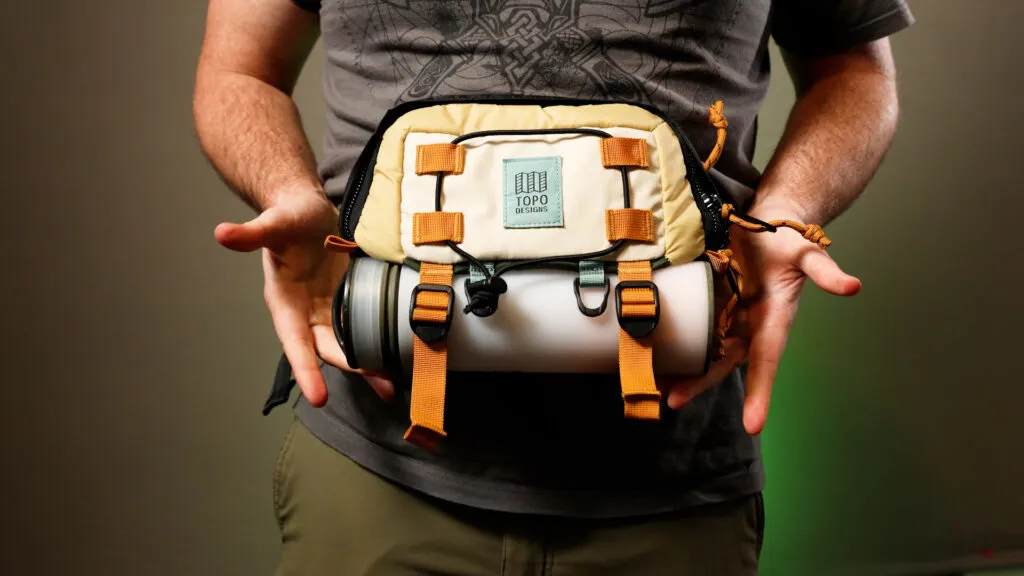 When Topo Designs started using more recycled materials in their lines of durable clothing and packs, our obsession was renewed. And if the mom in your life is as cool and outdoorsy as we think she might be, she would probably LOVE to rock some Topo Designs gear. Our most recent fave (other than our Rover Backpack for travel) is the Mountain Hip Pack. Whether she's a hip pack person or a sling person, this one'll suit. It has nice wide straps, a roomy main compartment, attachment straps for a water bottle or jacket, a secure zipper pocket in the back, and a key clip to keep that keyring in place. Bonus: It's made of 100% recycled fabrics and all Topo gear comes with a solid repair and replacement warranty.
Bottom Line
Get a winning Mother's Day gift for your outdoorsy mom this year. Forget flowers and candy and macaroni necklaces–she doesn't want that stuff. She wants the gift of playtime outside. And these outdoorsy Mother's Day gifts offer just that. Then take your mom outside this week and celebrate the holiday together. Wander on.
•
This post contains affiliate links. That means when you clicky-click and make a purchase, you help support Terradrift and keep the sustainable content flowing!
Alisha is a freelance writer and photographer based in Austin, TX. She loves her tiny house, vegan food and experiencing the community of travel in far away places. She's also pretty sure she's addicted to coffee. alishamcdarris.com