The Outside Gear Guide dropped last week. Here are 10 of our favorite pieces of sustainable gear that made the cut.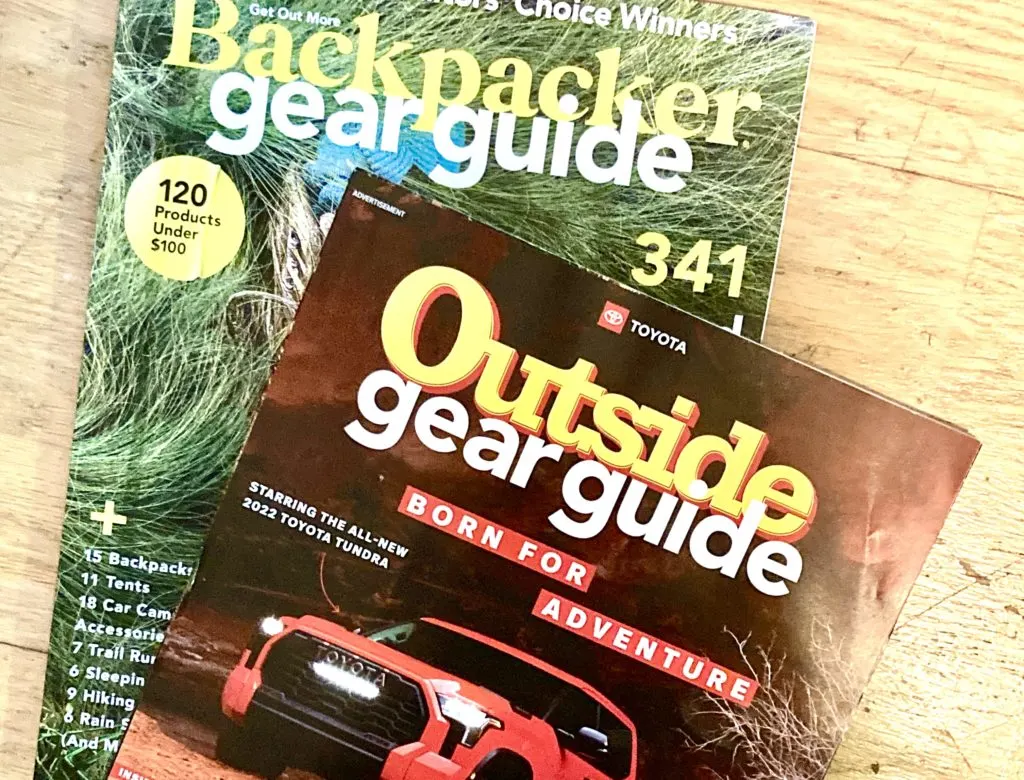 If you are a die-hard reader of Backpacker or Outside magazine (you can probably guess that we are), you've likely already gotten your copy of the annual summer gear guide! We did, and we were thrilled to see so much sustainable outdoor gear on the magazines' pages. There was so much, in fact, that instead of highlighting it all as we planned, we had to narrow down the list to just our favorites (or, let's be honest, we'd all be here all day). So if it's time to refresh your gear closet, check out these items that get the outdoorist seal of approval (including ours).
Outside Gear Guide Sustainable Outdoor Gear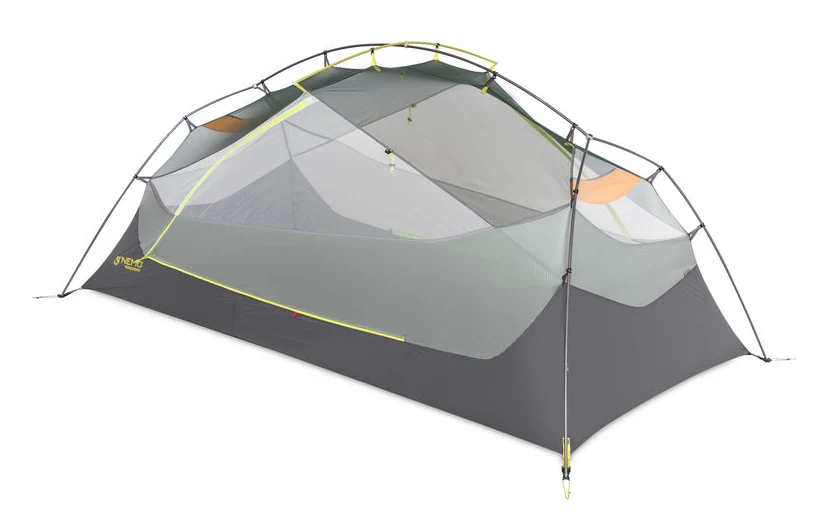 Nemo Astro Insulated, Dagger Osmo, Jazz
Nemo knocked it out of the park this go-round. And not just once, but three times, which just goes to highlight the brand's commitment to sustainability. Three pieces of gear made the cut: the Astro insulated sleeping pad (2.6 R-value), the Dagger Osmo tent, and the Jazz sleeping bag. All are made of 100% recycled materials, including the sleeping bag's synthetic insulation (sleeping pads made of recycled materials are still few and far between), the tent utilizes a PFC-free DWR, and yes, the non-insulated version of the Astro is also made of recycled materials!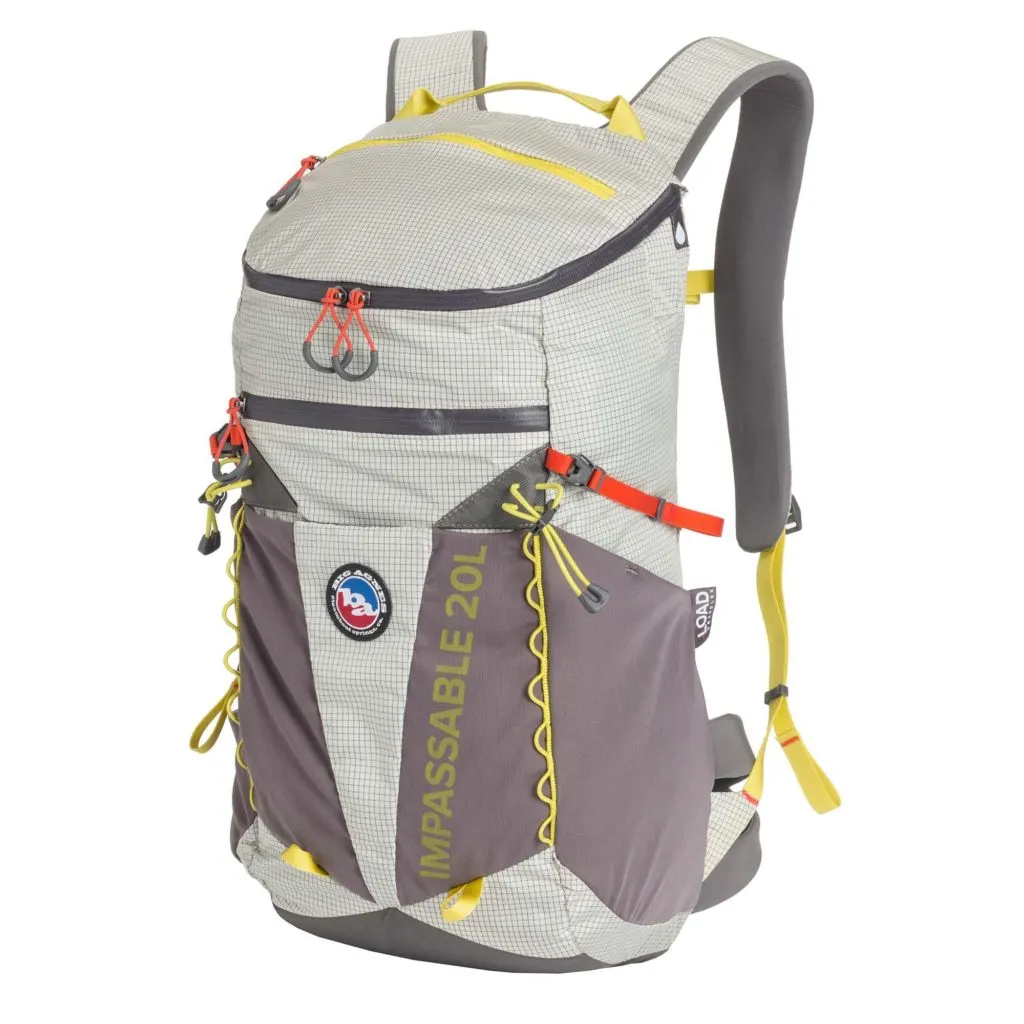 Big Agnes Parkview 63, Garnet 60, & Impassible 20
When we heard Big Agnes was releasing a line of backpacks, we were stoked. We've long been fans of the brand's ultralight tents like the Tiger Wall. We were even more excited when we realized they are made of partially recycled materials and got a big thumbs up from Backpacker and Outside gear testers. What's more, the brand is showing their passion for responsible outdoor recreation with the addition of an included reusable "trash sack" attached to all their bags to encourage hikers to collect trash (theirs and others') as they blaze trails. Check out the men's Parkview 63, women's Garnet 60, and Impassable 20 (and the women's Sundog 45 and men's Prospector 50 if the above are currently out of stock).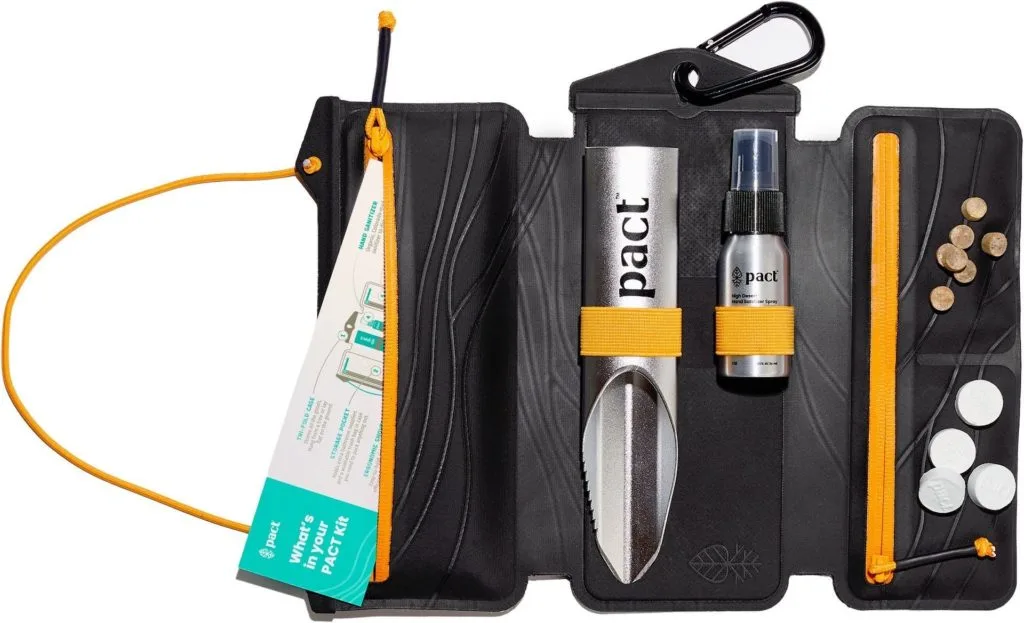 Pact Bathroom Kit
We can cut a product a break for not being made OF sustainable materials if it's designed specifically and intentionally FOR sustainability. Like the Pact Bathroom Kit. We loved this handy, portable kit when we tested it earlier this year, so we were excited to see the small new brand on the pages of Outside. Basically, it contains everything you need to drop trough in the outdoors, including a cathode shovel, hand sanitizer, compressed wipes that expand with a few drops of water, and mycelium tabs that helps human waste and those wipes break down faster in soil, making your poo bio-available to plant life!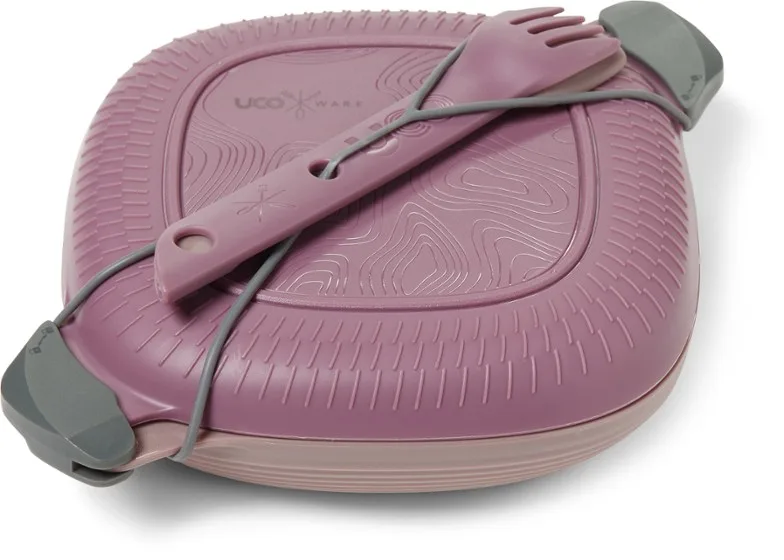 UCO Eco 5-Piece Mess Kit
Honestly, we didn't know we'd ever be so taken with a mess kit, but after we got our hands on the UCO Eco, it proved invaluable more times than we could count. It seals food so it's spill-free, the spoon, knife and fork are attachable and easy to use, and the whole thing is made of 100% recycled materials! Oh, and maybe our favorite feature? The curve of the spoon perfectly matches the inside curve of the bowl, meaning you can scrape out every last bit of saucy goodness! I know, right? It's perfect for camping, road trips, travel, even backyard BBQ's and potlucks in the park, meaning no more wasteful paper or styrofoam plates.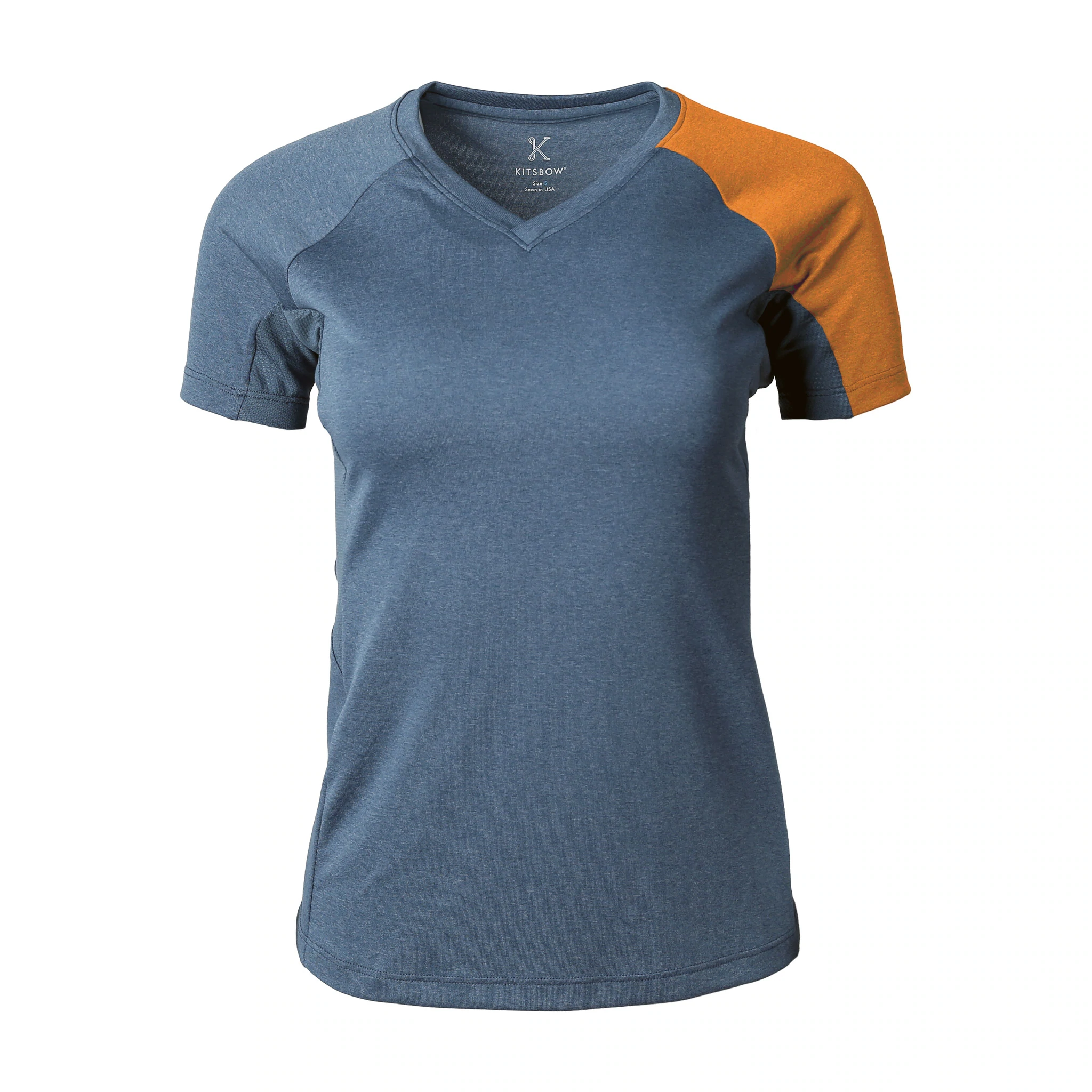 Kitsbow HyMasa and Cyclone Tee
Technically, it's the Glorieta V-neck Cooling Tee that Outside listed in the bike gear section (the shirt is also perfect for hiking and other outdoor activities), but we love the women's HyMasa and men's Cyclone because they're made out of Bluesign certified fabrics. Whichever shirt you choose, they fit well, are super comfy, soft, breathable, come in an assortment of colors, and all are made-to-order in North Carolina. Why is that a big deal? It means a heck of a lot let waste due to overstock. Huzzah! Find the women's HyMasa here and the men's Cyclone here.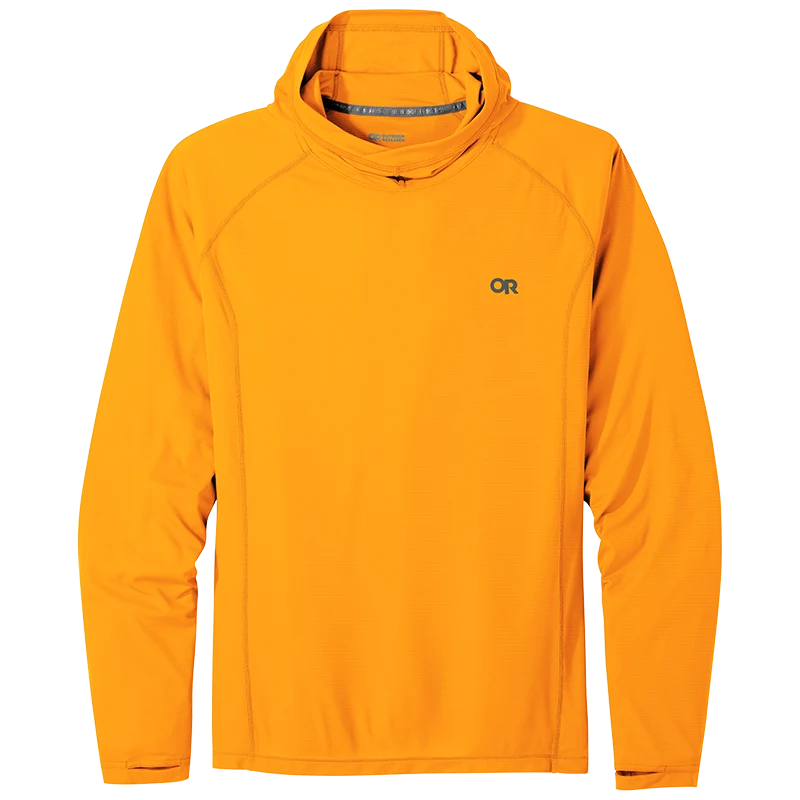 Outdoor Research Echo Hoodie
Not only is this long-sleeve hoodie made of recycled materials and anti-odor so you can wash it less (thus saving water), but it also means you don't have to slather on as much sunscreen. The UPF rating is only 15-20, but as we discussed in this post about UPF clothing, anything that covers your skin often offers perfectly adequate protection. And yes, it comes in several colors for men and women!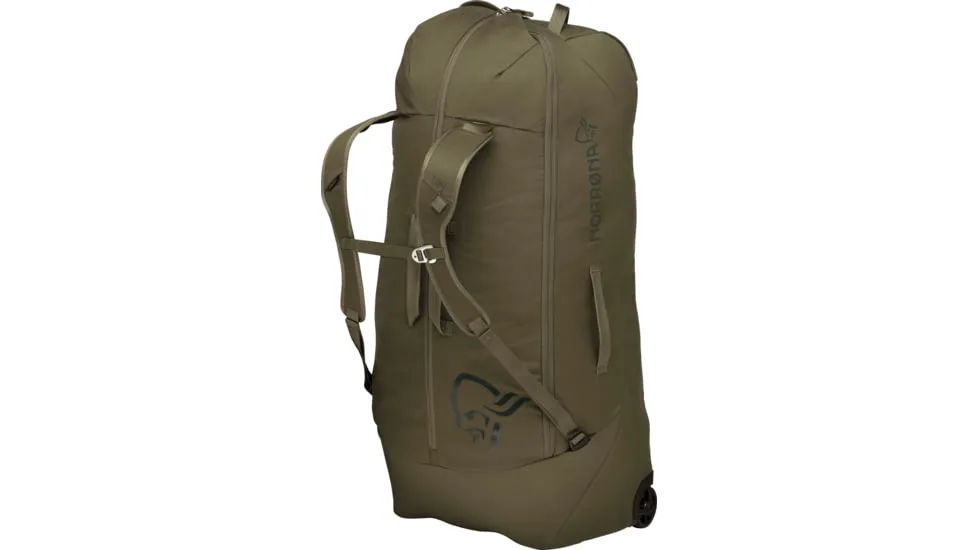 Norrøna Trolley Bag
If sustainable travel is important to you (and we assume it is since you're here…), then don't forget to make sure your luggage is sustainable, too. The Trolley Bag 120 L is a beast and can hold all your stuff, including bulky outdoor gear, but also rolls, making heavy items much easier to transport whether you're flying or driving. Bonus: there are backpack straps if you have to lug it over uneven terrain. And yep, it's made of super durable recycled materials.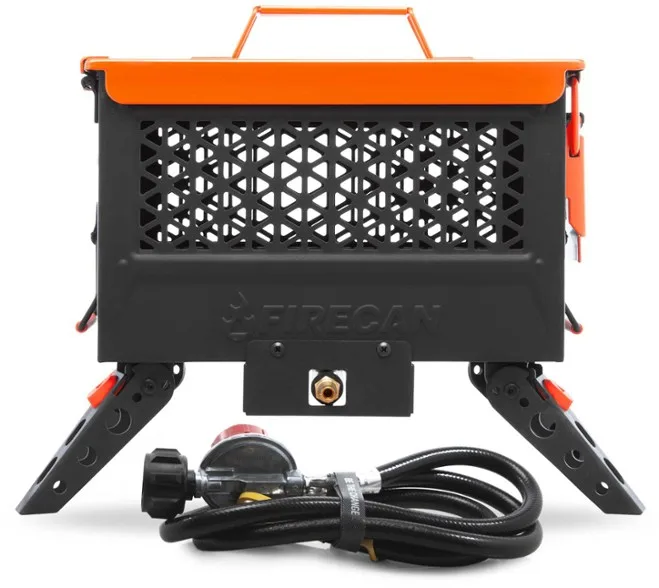 Ignik FireCan
We reviewed the FireCan a few months ago and loved it. Mostly because it means we can have propane-fueled campfires without buying or hunting for wood and in areas where there are fire bans, but also because you can snag Ignik's little, portable, refillable propane Growler to fuel said fire. That makes it way more sustainable than buying and trashing all those little green canisters. Find the Ignik FireCan here.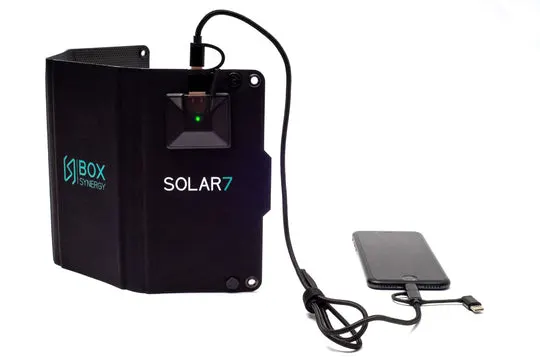 Box Synergy Solar 7
A portable solar panel that only weighs .8 oz and folds up to the size of a smartphone but still recharges said smartphone in 2 hours?! What?! Believe it. It even comes with a charging cord and connectors so you can charge all your devices without having to bring 17 cables along. Win. Find it on Amazon.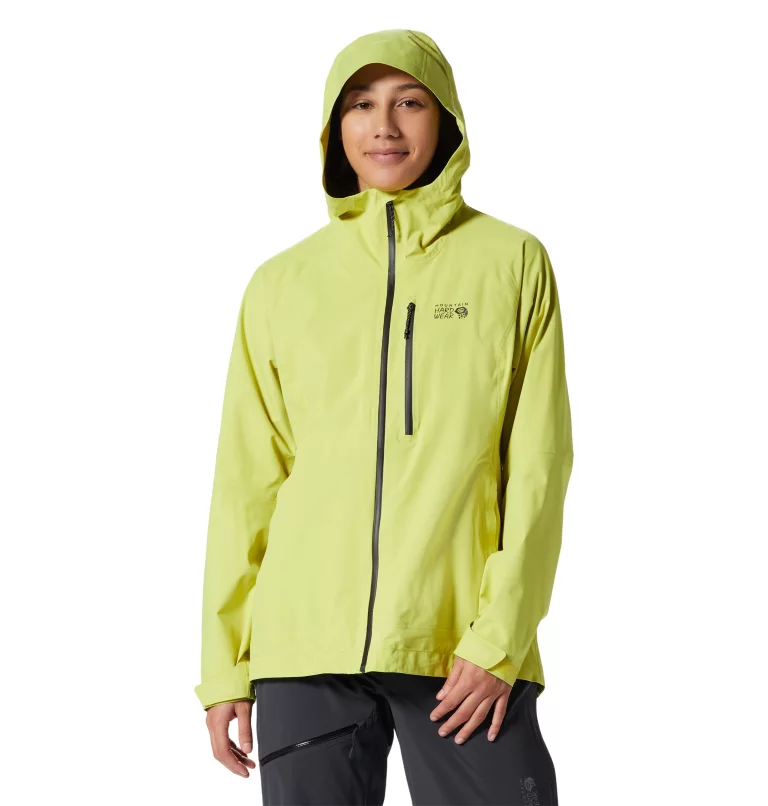 Mountain Hardwear Stretch Ozonic Rain Jacket
This comfy, stretchy, waterproof rain jacket ticks all the boxes. It's made of 100% recycled fabrics, plus features and PFC-free DWR coating, has a 3-way adjustable hood and is so dang packable. Basically, everything you could want in a rain shell whether you're hiking, cycling, or just running to the store to stock up on protein bars. Find it for men and women!
•
And that's our 10 favorite pieces of sustainable outdoor gear from the Outside Gear Guide! There were plenty more rad items between the covers, so if we missed something that caught your eye, let us know! Then gear up sustainably and wander on!
•
This post contains affiliate links. That means when you clicky-click on links and make a purchase, we may receive a small percentage at no cost to you! It helps keep the lights on here at Terradrift!
Alisha is a freelance writer and photographer based in Austin, TX. She loves her tiny house, vegan food and experiencing the community of travel in far away places. She's also pretty sure she's addicted to coffee. alishamcdarris.com