In this guest post, Claire, founder of HelloHiking.com, discusses 5 sustainability hacks you can use on your next camping trip to make it the most sustainable adventure ever.
There's no question that we love camping and sustainability here at Terradrift, but many people overlook the importance of keeping things sustainable while camping. But it's just as important–if not more important–than at home. So if you want to preserve the beauty of the great outdoors, be proactive in your approach to sustainability when it comes to packing up your sustainable camping gear and heading off on your journey, but also when it comes to enjoying the campsite itself.
Whether it's about keeping your campsite clean or being mindful of the resources you use, here are five sustainability hacks that you can utilize on your next camping trip.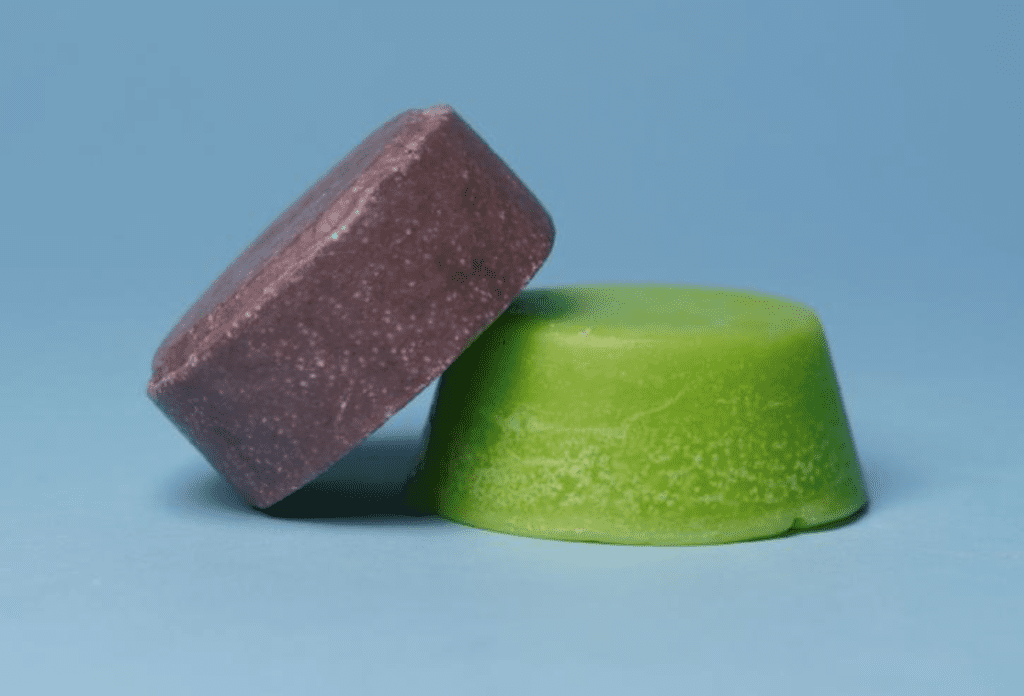 1. Use Eco-Friendly Personal Hygiene Products
Many personal hygiene products such as shampoos and soaps contain chemicals that are bad for the environment; use them in the outdoors and they can often leech into soil, lakes and waterways if you're not careful. But watch out for soaps that claim to be biodegradable. Biodegradable soaps (which are preferred in the outdoors) don't actually biodegrade in water, only in soil, so they can pollute waterways if used in streams, lakes and the like. So make sure that if you are using soap to clean yourself or your dishes, you're not doing so in or near natural water sources (within 200 feet).
Of course, you can certainly go without a shower, as we often do when camping, but for cleaning yourself and your gear, there are plenty of great, more sustainable options available. From bamboo toothbrushes to solid toothpaste tabs, shampoo and conditioner bars and biodegradable soap sheets, you can save space when packing while also keeping the environment clean.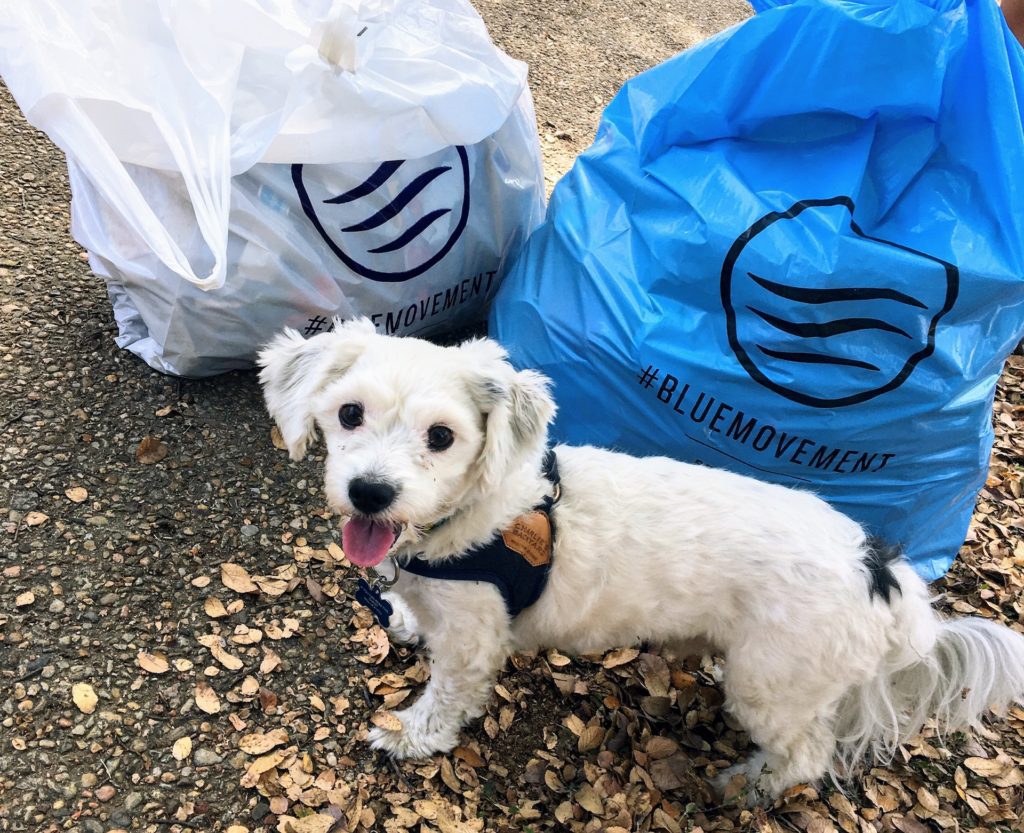 2. Proactively Pick Up Waste
Nobody likes seeing a bunch of litter in a campsite or in the wild (also, that's the opposite of Leave No Trace Principles), so do your part to help eliminate waste when you're camping. Sure, litter is an eyesore and can often ruin the mood when you come across it, but it's also harmful to the environment and local wildlife (check out this article about food waste Alisha wrote for Popsci.com). And whatever you do, don't burn trash; it releases harmful chemicals into the air and most items don't burn as quickly and easily as you think.
A good practice to adopt: Always bring a trash can or bag along with you when camping and make sure to throw away all your trash and food waste in the proper receptacles. Want to go the extra mile? Look out for garbage that other campers and hikers left and pick that up, too when you're hiking or milling around the campground. This will help keep food waste from attracting animals, but also help leave the area nicer and cleaner for everyone. And much appreciated by all.
3. Purchase Resources Locally
But don't just stop with the products and gear you brought with you! Sustainability extends to the local community, too. Supporting local businesses while camping can help support an entire community. Communities which often rely on campers and their spending to stay alive. When you can, purchase gear and necessities from local shops and businesses instead of megamarts. Especially firewood, which you shouldn't transport more than a county or two anyway to prevent the spread of invasive species.
If you choose to go on day trips while camping, find a local guide to show you around, whether it's on a mountain bike tour or a rock climbing course or walking tour around town. At the very least, ask a local for recommendations for hikes and activities. They will know the local area best and can guide you towards some amazing spots that you might not be able to find on your own. Plus, these guides or maps purchased from local shops help support the local economy!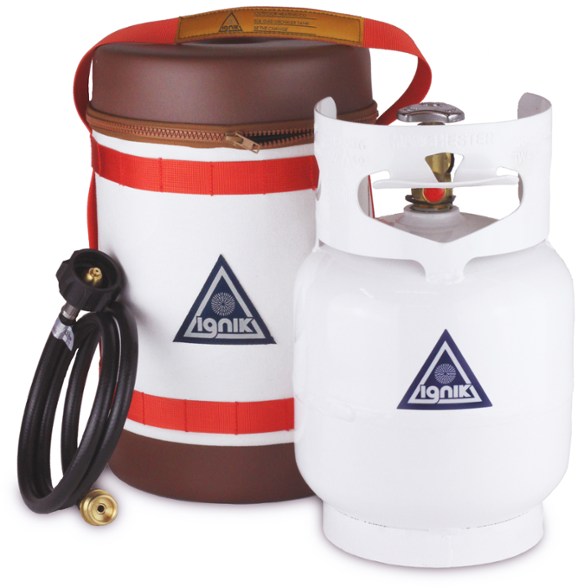 4. Be Mindful of Your Resources
When you're camping, you don't always have access to electricity or running water (and even if you do, it's important not to waste it). Skip bringing along a generator and instead enjoy the opportunity to disconnect. But when you do need power, light, or to clean up after dinner, use the resources you have wisely.
Use solar-power to charge your electronic devices and solar-powered lights like our beloved LuminAid solar lantern to light the night. Spend less time in the shower or skip it altogether and use compostable wet wipes instead. Give your dishes a quick rinse instead of a scouring wash. And choose to cook meals that don't require a significant amount of fuel. And if you use propane to fuel your stove, get a mini refillable tank!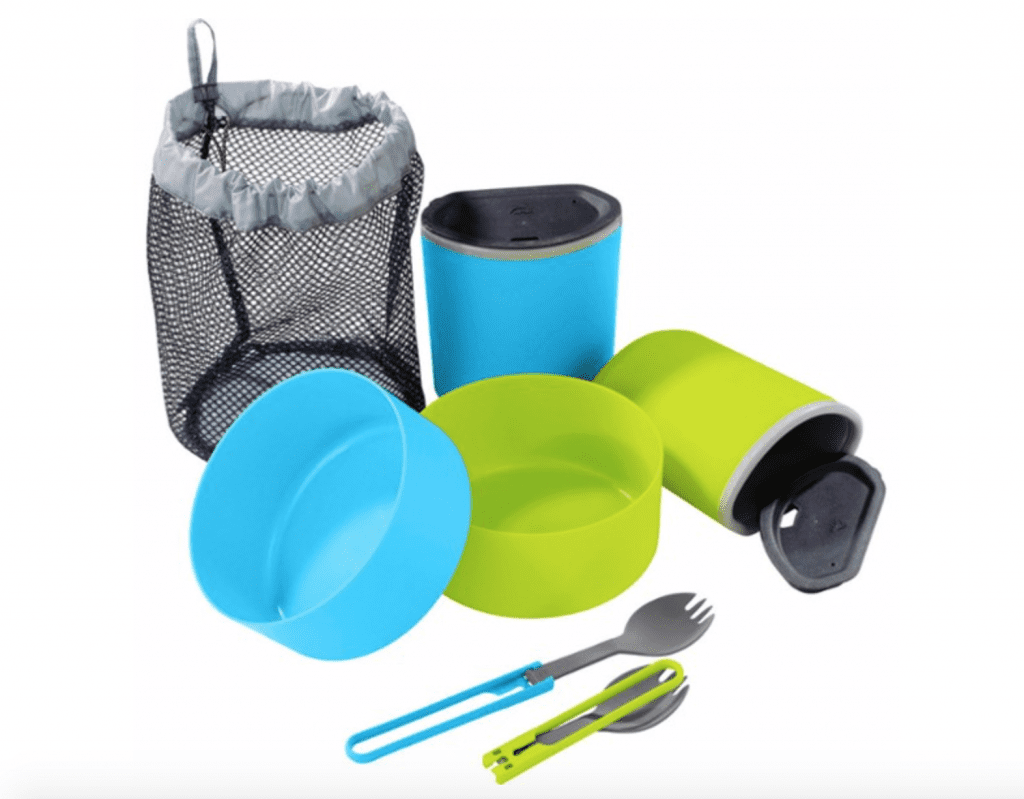 5. Utilize Reusables
Disposable or single-use products are generally not sustainable. So instead of using throw-away items, bring reusables that will last throughout the entirety of your camping trip (and all your camping trips for years to come).
For instance, stainless steel cutlery is much more environmentally friendly than plasticware because it lasts for years (and disposable plasticware isn't recyclable). And remember that not all waste that you plan to recycle actually gets recycled. Some areas don't have dedicated recycling bins or plants to deal with all types of plastic, glass or paper. So if you need to take some recyclables elsewhere (or back home with you) so you know it'll be recycled properly, do!
Reusables will significantly reduce the amount you need to spend, bring, and dispose of when camping. Keep them with the rest of your camping gear and you'll always have them ready for your next camping trip. They don't have to be fancy (like these camp mess kits); plates, cups, silverware and other items from your kitchen will usually do just fine (just avoid fragile glass and ceramics).
The Bottom Line
If you love camping as much as we do, it's important to think of how you can do your part in sustainably maintaining a campsite so you and others can enjoy it now and in the future. Now get out there and Wander on.
•
*This post contains affiliate links. That means if you clicky-click on a link and make a purchase, we might just receive a small percentage of said purchase, which helps keep the earth-loving, tree-hugging, outdoor-obsessed content comin'.
Alisha is a freelance writer and photographer based in Austin, TX. She loves her tiny house, vegan food and experiencing the community of travel in far away places. She's also pretty sure she's addicted to coffee. alishamcdarris.com