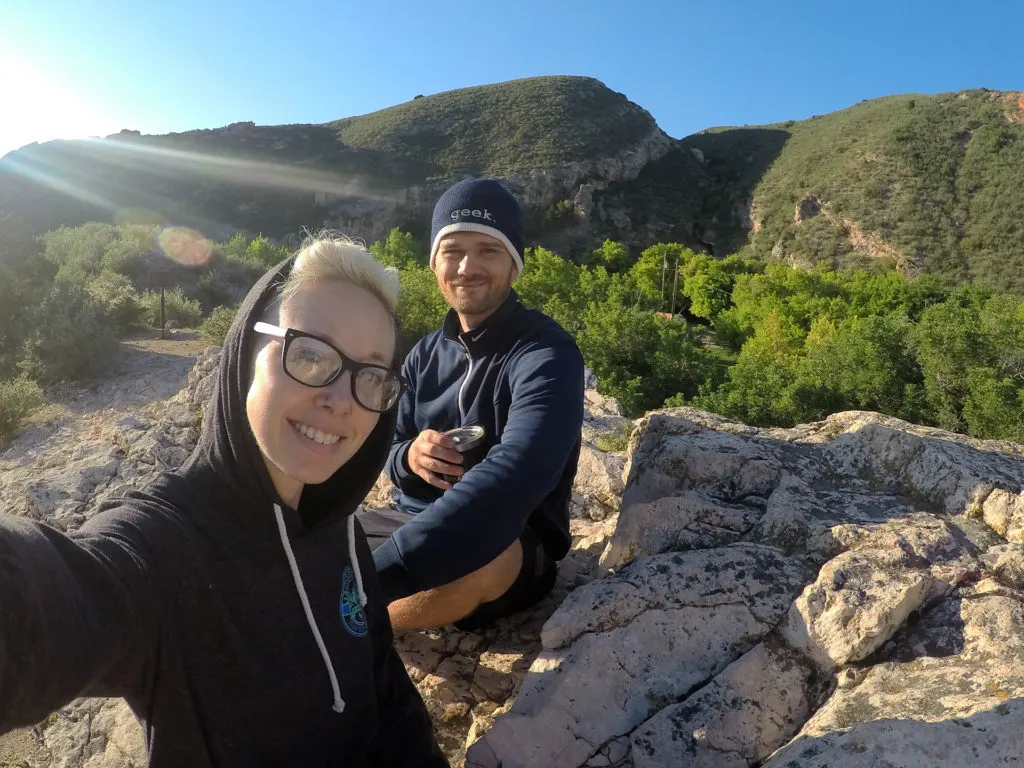 We've lost our minds. Maybe you've heard. We've long suspected we might be just a little insane, but we may have cemented the fact in our minds (as well as everyone else's) when we announced we would be embarking upon an Austin to Alaska road trip. That's right: Texas to Alaska. In our Prius. And we decided it with only two weeks to plan and prepare.
But that's OK, because that's how we do.
We also decided to build our tiny house after only two weeks of consideration and decided to move to Australia for nine months in probably less time than that. Cause who needs planning, anyway? It just means you have more time to talk yourself out of doing something crazy awesome.
So we got the trusty Prius checked out, fitted her for some new tires (more on that later), bought a few supplied and some cold-weather backpacking gear, and (over)loaded the car.
We were off on our grand Alaska road trip!
Austin to Denver
Turns out, it was a good thing we had gotten a pair of new tires at Discount Tire. They offer a warranty and repairs on all their service and on the very first day of our Alaska road trip, we needed that warranty. It was actually one of the tires they hadn't replaced that got a flat, but since they had balanced all the wheels, they repaired the hole we had managed to get not three hours outside of Austin for free! It put a 2-hour dent in our schedule between having to stop for a can of Fix-A-Flat and wait for the repair, but a small price to pay for a free patch job! We also decided maybe it was a good idea to keep a can of that stuff as well as an emergency 12V air pump in the back, just in case, so we picked one up at a Walmart a few days later.
We pretty much hauled it to Denver. Why? Have you ever driven through Texas? It's not exciting. When we road trip it's a celebration when we finally get out of the state. So we slept in our car in Amarillo and were in Denver by the evening of Day 2.
Sure, we could have made some pit stops in Colorado Springs or taken a detour or two, but we've driven this route before and taken most of those detours, so we passed this time. Plus, there's vegan food in Denver. Good vegan food. And outdoor stores. And we still needed some stuff.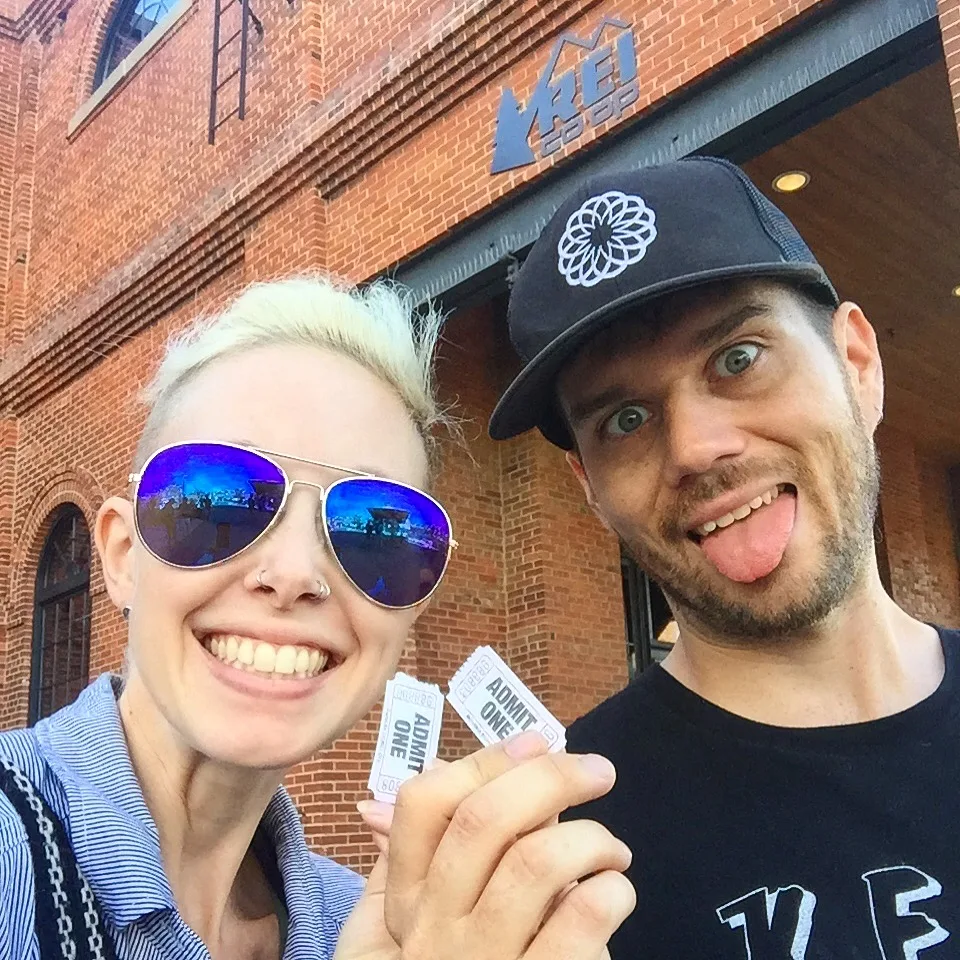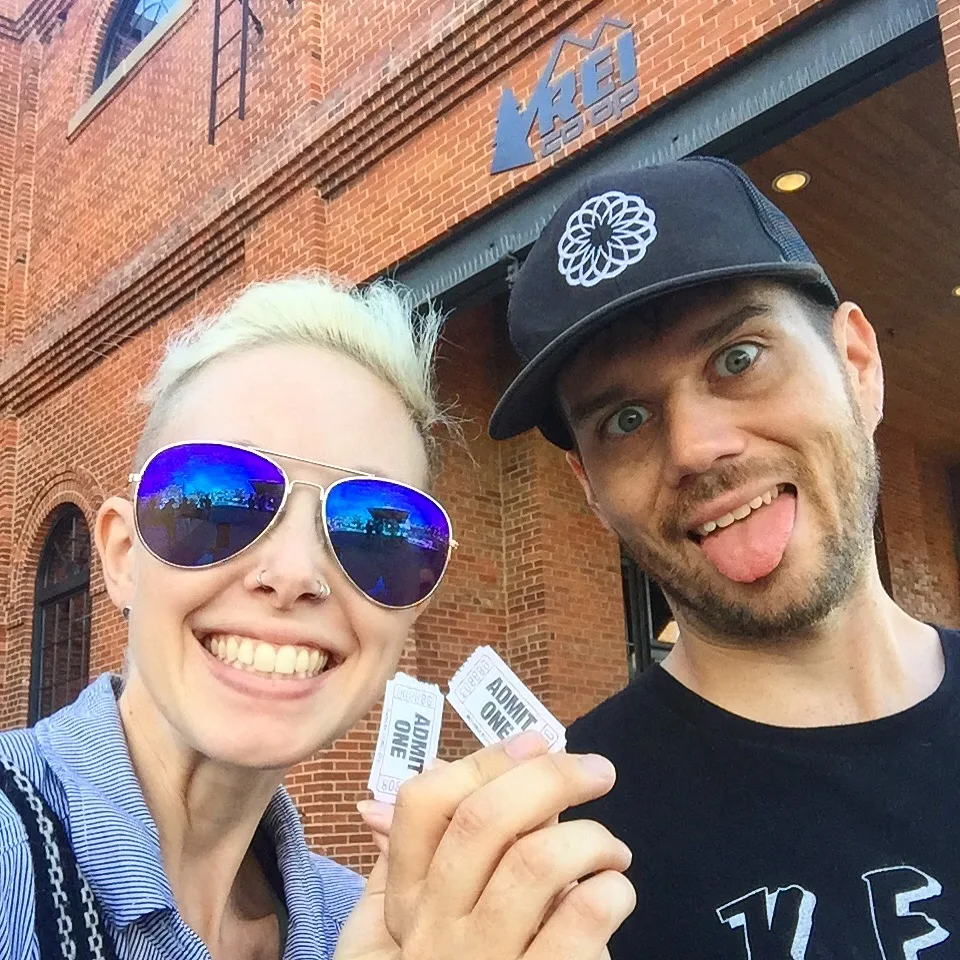 Fortunately, we happened to arrive just in time for the REI garage sale! So between that and our new favorite local outdoor store Wilderness Exchange, (we've visited a few times now) we found most of the used/returned/sample gear we needed at thrilling prices (A bear canister for $35? Heck yes!).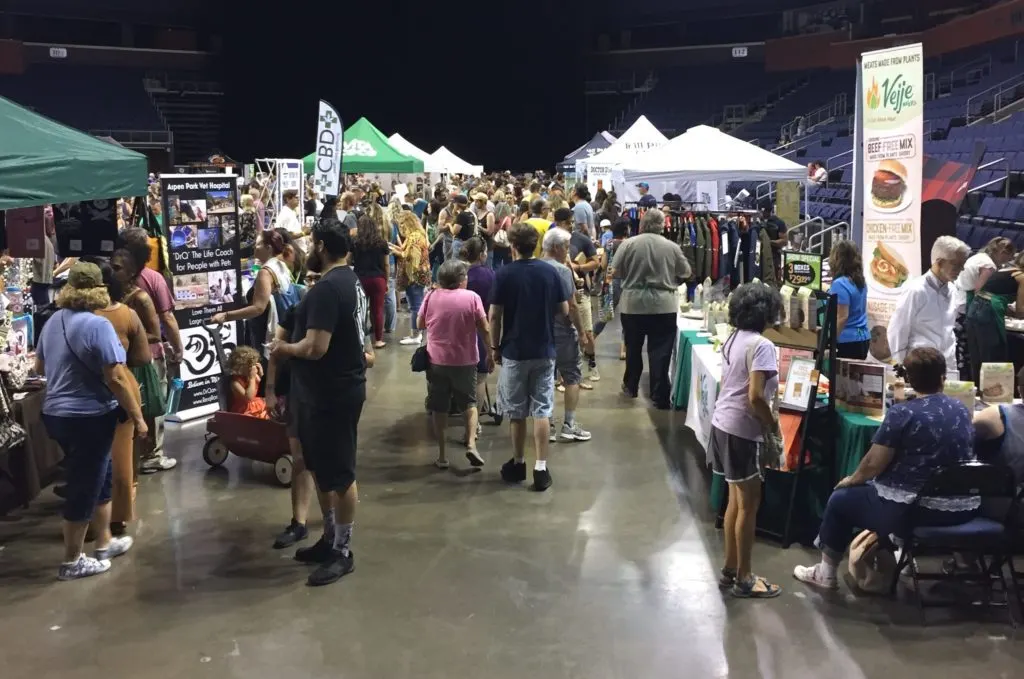 Colorado VegFest also happened to be that weekend, so we popped over to that wild event, too, to sample some samples, learn about some local brands, and patronize some food trucks. We even ran into an Austin vegan friend while we were there! It's a small vegan world out there!
We meandered around Boulder, had dinner with high school friends (who graciously invited us to crash in their guest room and then made us lunch before leaving the next day—we definitely owe them beer on the way back), and headed north after two nights and a pit stop in Fort Collins.
Denver to Calgary
There was little to see along our route in Wyoming, but we camped at Ayers State Natural Area, which might be the best free campground I've ever been to! There was a natural bridge, we pitched our tent next to a running stream, drank coffee on top of the bridge, and went on a scavenger hunt to find all the weird little things (fairies, monkeys, trolls…) hidden around the 22 acres. I hope we find more gems like this on this Alaska road trip!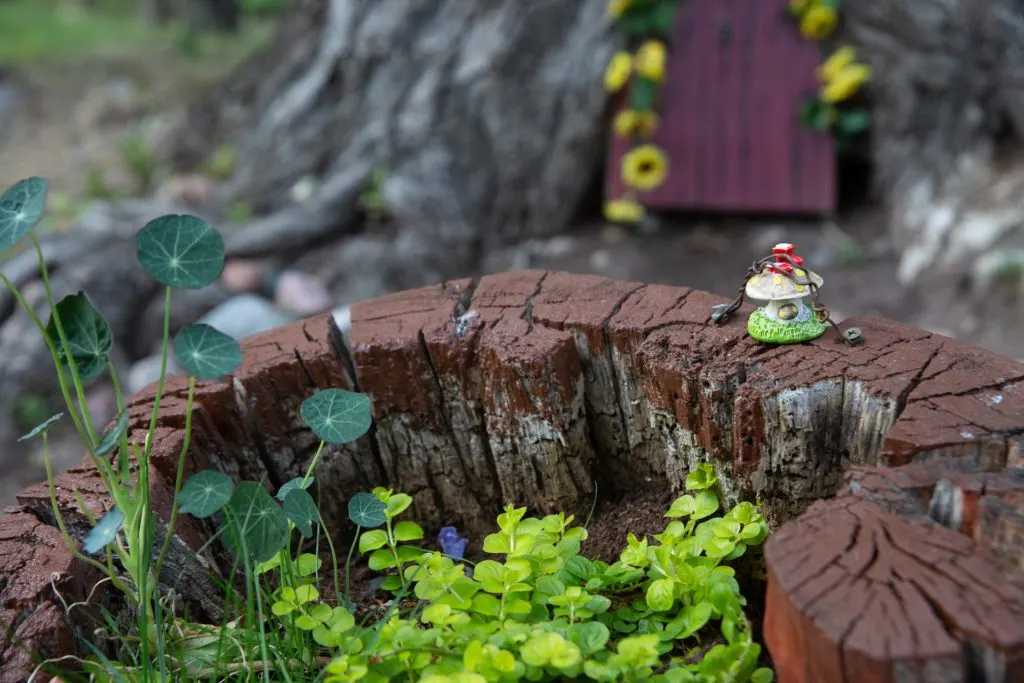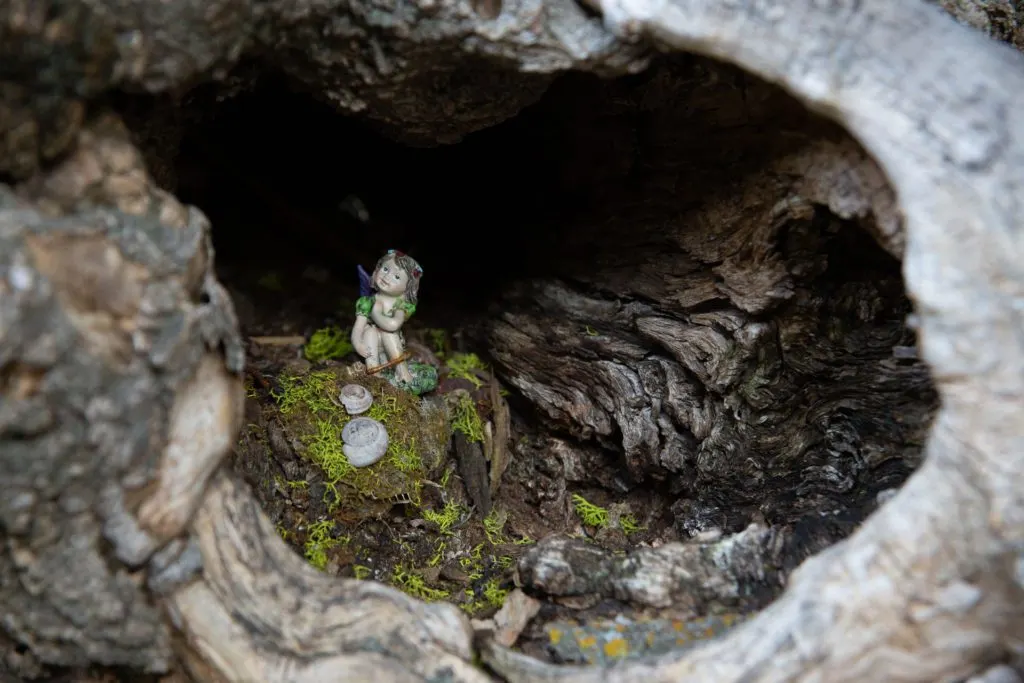 The next night in Great Falls, Montana was less interesting. We slept in a Walmart parking lot. But that was when we got creative and fashioned black-out screens for our windows out of card stock! Now we could sleep in peace without glaring parking lot lights and worrying about people peering in through our windows.
Now, before you go getting all huffy about how there's lots to do in Montana and Wyoming, chill. We'll be hitting some of those places on the way back. Namely, Missoula and Glacier and Teton National Park.
Finally, in the last few days of the first week, we arrived in Calgary, Canada. We couchsurfed in the city since we were staying for two nights before our backpacking trip in Banff, and managed to really work the parking system so we only paid $3 in parking the whole time we were there. (We are amazing guerrilla parkers, huzzah!) The MEC lot was only $1 for 2 hours, was right down the street from our host's place, there was free parking in a residential area a few blocks outside the downtown area, and parking in the city is free from 6pm to 9am. Win. We did move the car a lot, though. But that sure beats paying $30+ for two days of parking!
We ate delicious sugary vegan donuts, and had a waltz around Prince's Park, explored the city, ate some food, bought some bug spray, and prayed the Civic Holiday weekend wouldn't interfere with our plans to backpack in Banff Thursday-Sunday. Only time would tell! But that's for another post!
Alisha is a freelance writer and photographer based in Austin, TX. She loves her tiny house, vegan food and experiencing the community of travel in far away places. She's also pretty sure she's addicted to coffee. alishamcdarris.com