Any trip that involves squatting next to a body of water for an extended period of time is a good trip in my book. 😂 No, I wasn't digging a cat hole next to a river (you know that's not Leave no Trace)! I was scooping up water to press through a teeny tiny filter next to a creek in Mondim de Basto, Portugal. Why? Uh, for science, that's why! Because I was on a trip with Exodus Travels that led a small group of journalists from Porto to the Douro Valley to Mondim de Basto to hike, stay in ancient estates transformed into hotels, eat at locally owned restaurants, explore picturesque wineries built into steep, terraced hillsides, and do science. Namely, collecting water in a bag, forcing it through a super fine filter, and shipping that filter off to a lab somewhere, all in the name of building a biodiversity database. Yep, at the risk of sounding like a complete nerd, I was geeking out about participating in a different aspect of sustainable travel: using my exploratory endeavors for scientific and ecological good. And you could be, too! Here's how (and why citizen science matters when it comes to sustainable travel).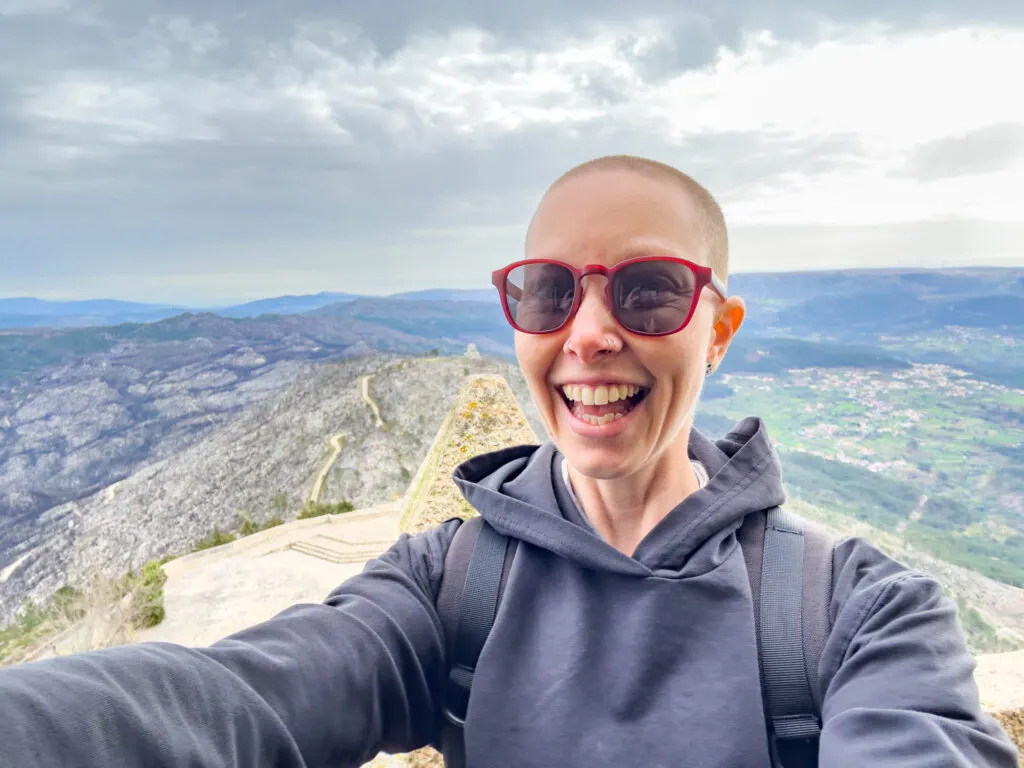 The Trip
The tour was the Exodus Travels Portugal: Walking and Wine Premium Adventure and it's part of their citizen science collection of guided adventures.
It started in Porto, where I flew in and was immediately whisked away to the Douro Valley, where port wine is made at sprawling, terraced vineyards carved into the steep valley walls that drop down to the river below. I stayed in the Douro Scala, a historic hotel (also partially built into the hillside), and we spent the next day hiking on trails in Quinta do Tedo, a stunning local winery that produces impressive ports (including a rose!) and is home to a 100-meter wine cave.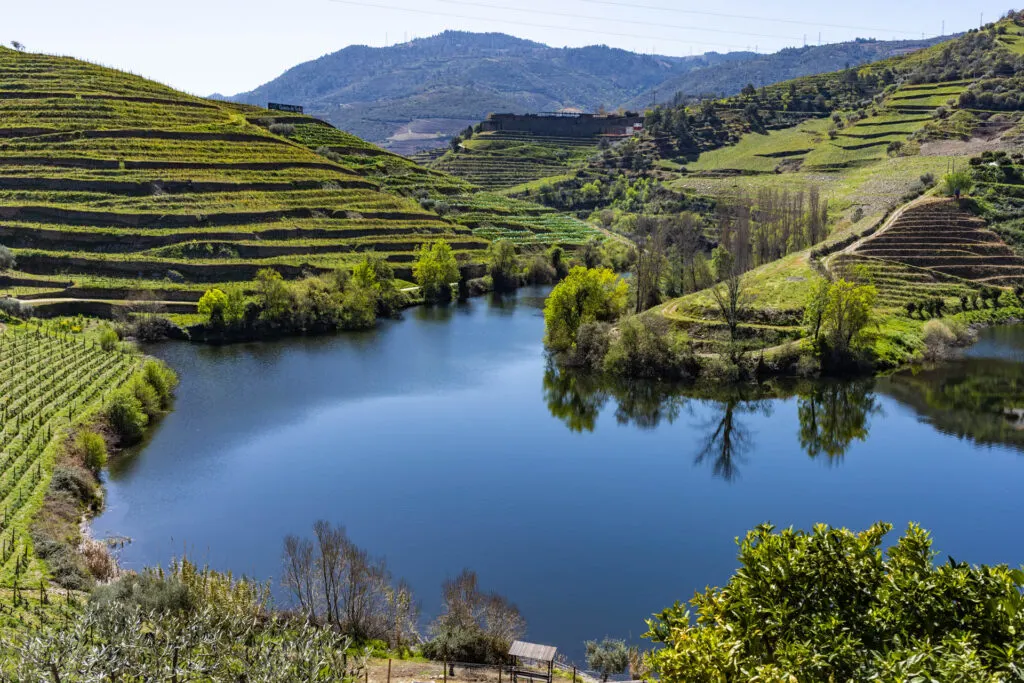 We visited the local Douro Museum before being driven down narrow, winding roads to Mondim de Basto, where we stayed at Agua Hotels, complete with hiking trails down the hill, a giant swing in the garden, and plenty of natural beauty.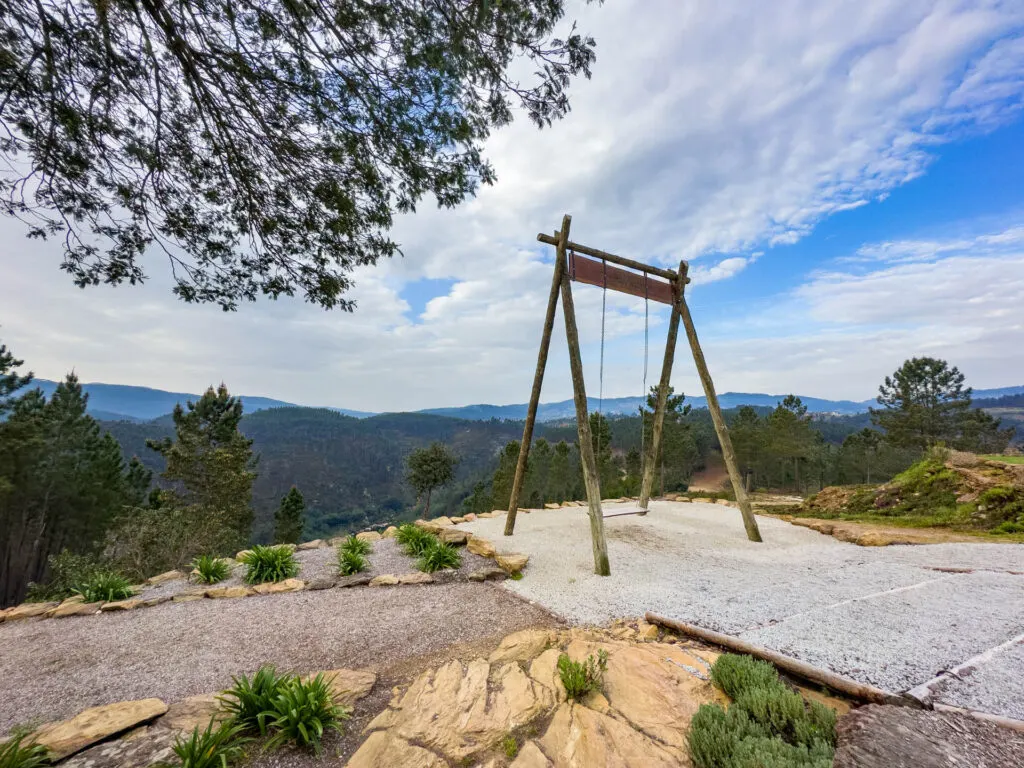 We hiked the next day along the Camino do Areal, which connects several small villages and invites wanderers to stroll alongside pastures peppered with maronesa cows and through welcoming villages. Lunch and coffee were at Tasquina da Alice, a humble family-run establishment that made baller vegan dishes upon request.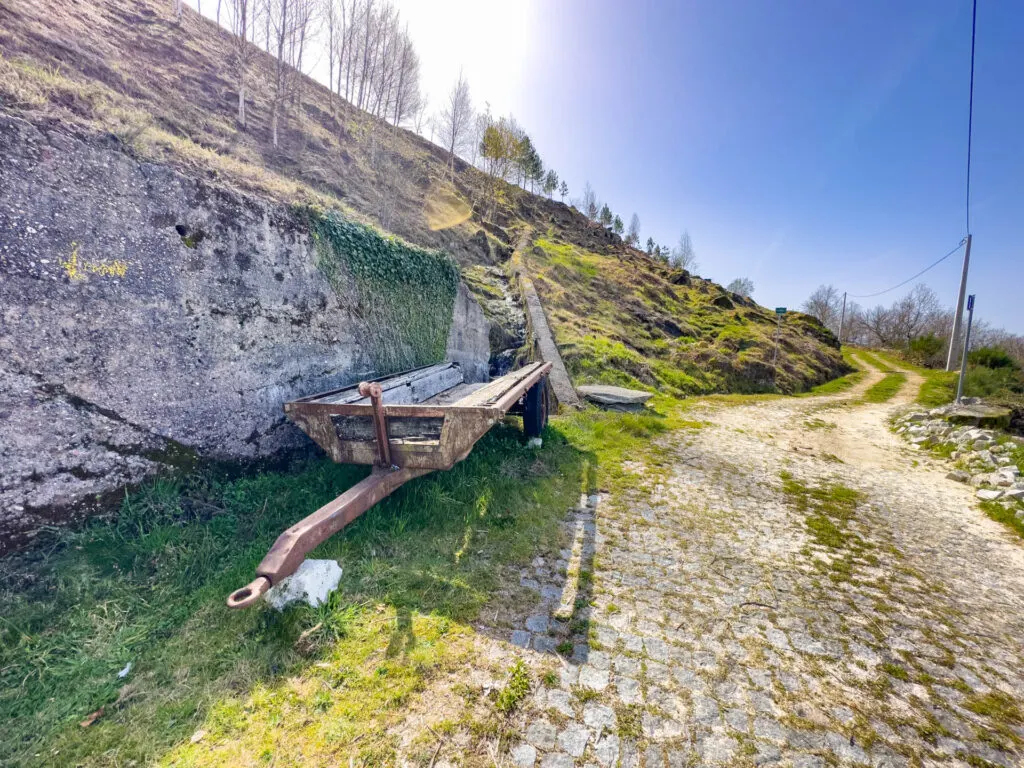 The next hike was along Levada do Vilarinho, a waterway built centuries ago as a way to direct water down the mountain for farmers to use. It's still in use today, and is an incredibly picturesque stroll along the treeline, then through the woods, often alongside a talkative creek.
The following day involved a trip up to the highest point in the region, to the Santuário da Senhora da Graça, a tiny chapel on a massive hill that offers 360-degree views. You can even climb the narrow staircase up the bell tower for the most epic vistas (and see all the way to Spain on a clear day). Services still take place in the chapel built entirely of granite (yup, even the dome), ambitious cyclists ride up the steep and winding road to the top, and people still attend services on Sundays.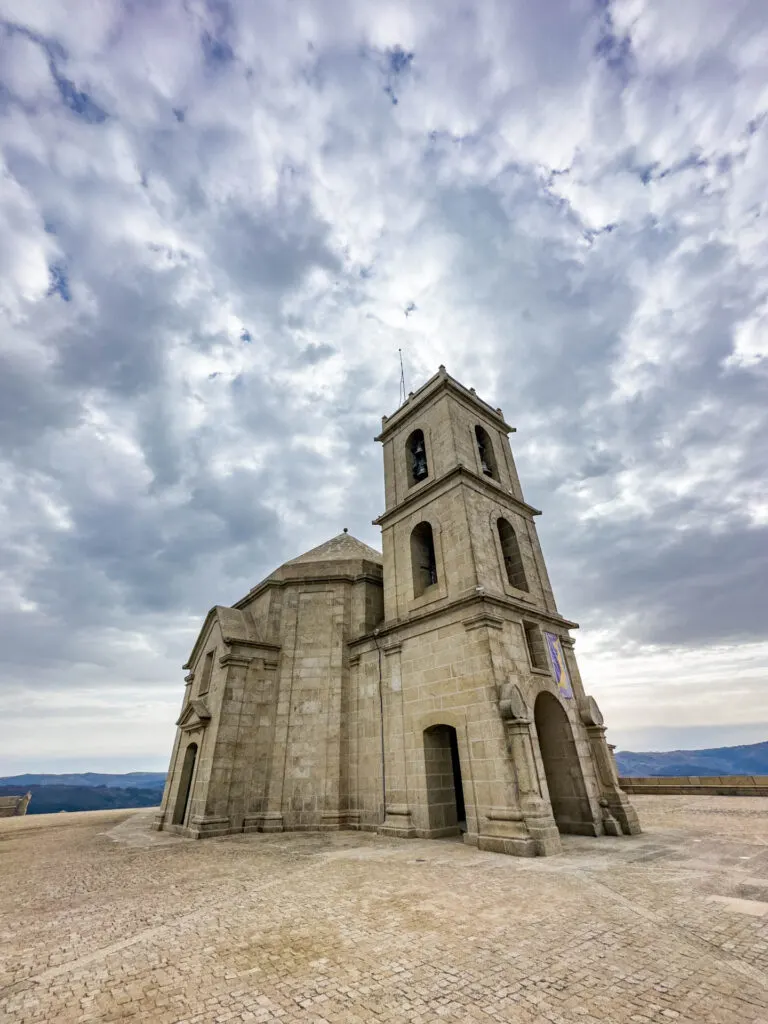 Day four also involved a leisurely ramble around Quinta das Escomoeiras, the most picturesque winery with the most picturesque patio for a light lunch. Here they specialize in Vinho Verde, or green wine. Let's just say it was a hit with the wine fans on the trip.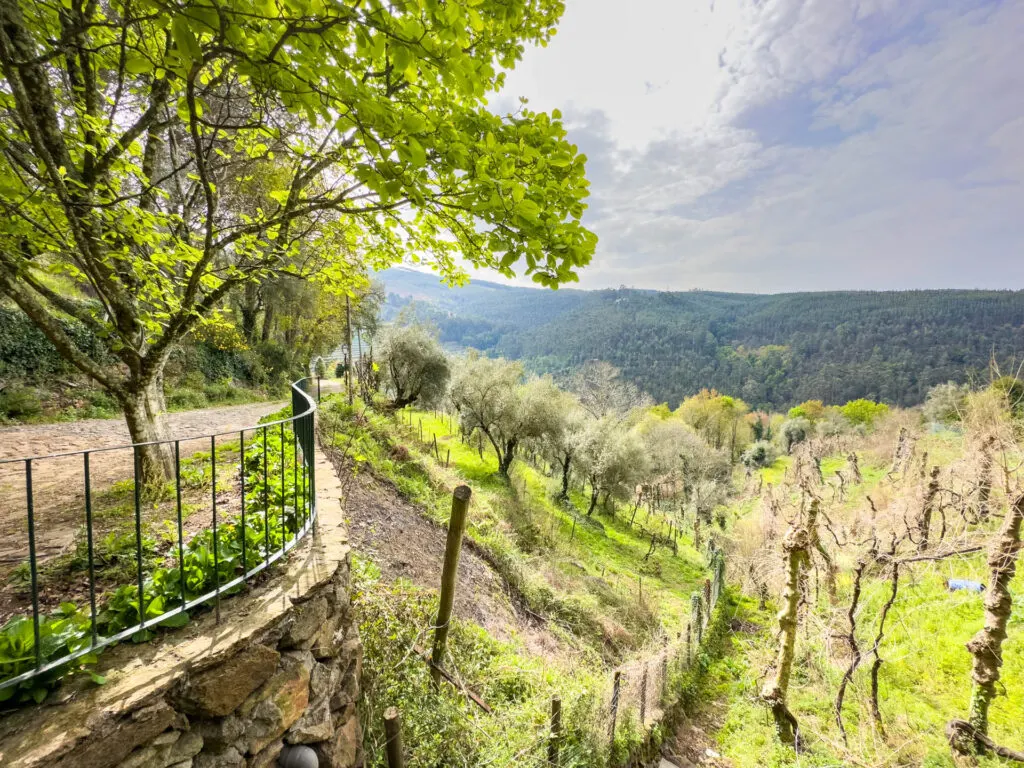 The last day we headed back to Porto, checked out one more winery–Bermester, which was founded in the 1700's–and were set loose on the city where we hiked up steep hills, wandered along the Douro, sipped coffee at local cafes, perused shop full of locally-made goods, marveled at thousands of hand-painted tiles in the train station, and found as many vegan treats as we could get our hands on (at Pirocaria–parental discretion advised, lol 🍆–and A Padoca, which offers a vegan version of the traditional pastel de nata). We stayed at the modern NEYA Porto, which also encompasses part of an old monastery!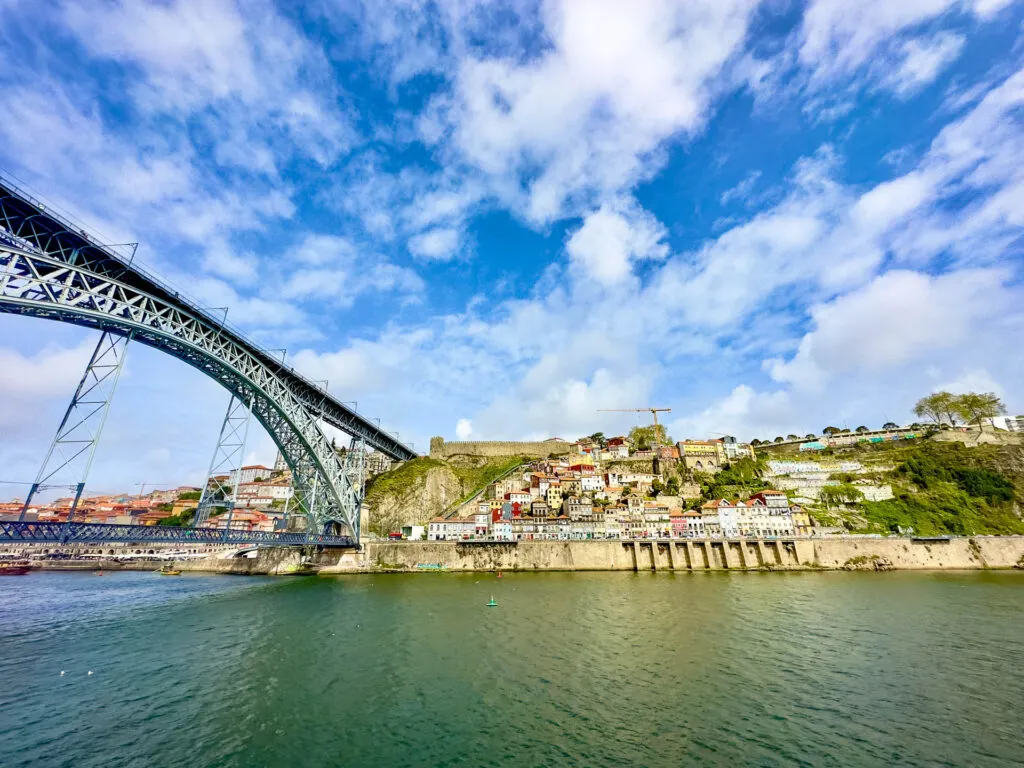 But the most meaningful part of the trip might have been the water sampling along the Rio Cabril, which flows through the heart of town, the citizen science component of the trip.
What is Citizen Science
In a nutshell, citizen science is where regular people like you and me (i.e. not scientists) use scientific methods to collect data or information that will be used for scientific study.
It could involve counting how many howler monkeys you see over an hour walk through the woods on Peninsula Papagayo in Costa Rica or collecting water samples on a Hurtigruten cruise to analyze for micro plastic particles. It could be snapping photos of wildflowers using an app. In this case, it was forcing water from a creek through a filter that captures microscopic particles that are analyzed by a lab that extracts DNA data in order to compile what eBio Atlas and Nature Metrics hopes will be the world's largest biodiversity database.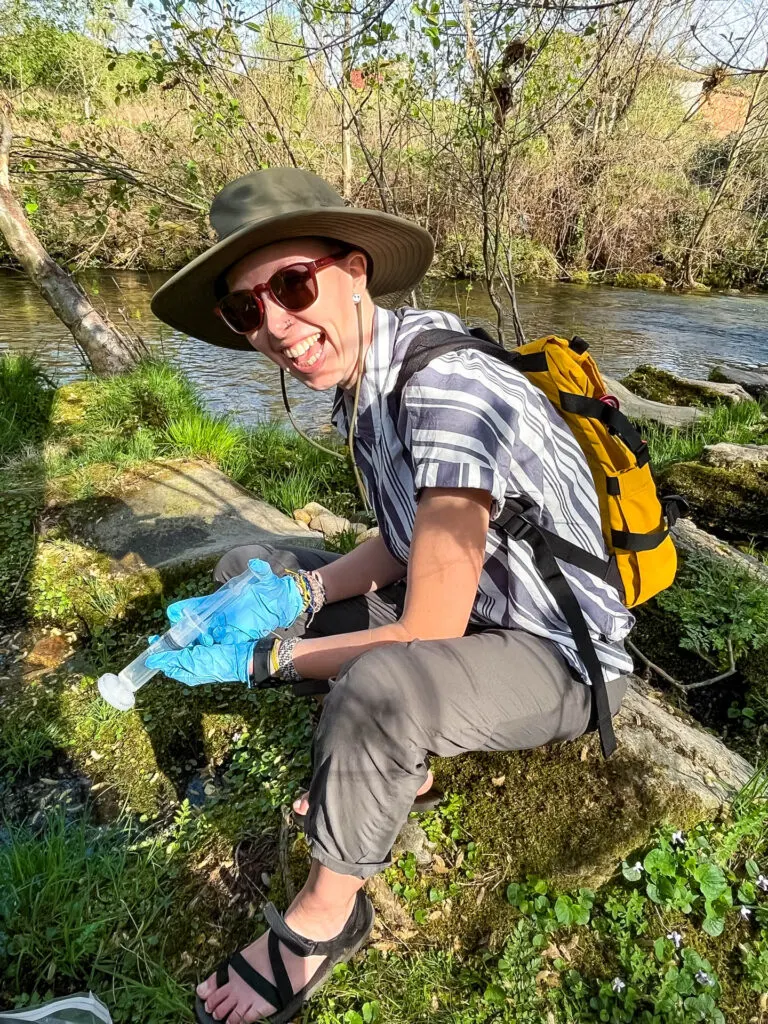 Why does citizen science matter? Is it even that important? Does it actually help? Well, yes to all of the above. That's because scientists, even those "in the field," can't always be in the field. They have to spend a lot of time in labs analyzing and compiling data collected by themselves or others. And as many scientists that exist around the world, they can't cover every inch of the globe researching and collecting samples. Not even close.
So for data collection that is simple, straightforward, or that the typical layperson like me would have a hard time screwing up or that a guide could be easily taught to do, it's super duper helpful to be able to deploy an army of interested travelers to collect that data for you. Which is exactly what I and a few fellow journalists did in Portugal (and you can do, too).
A Bit About Biodiversity Data
But let's talk about biodiversity data specifically. As in, why does it matter? Why should we care about a mega database that chronicles the ebbs and flows of species present in any given area?
Because biodiversity is everything. Without it, we all die (worst case scenario, of course). If one seemingly insignificant species disappears, it could cause a domino effect where other species die off or vacate the region. And in the presence of a lack of information about biodiversity and what lives where, harmful development practices are allowed to continue that could be devastating local ecosystems.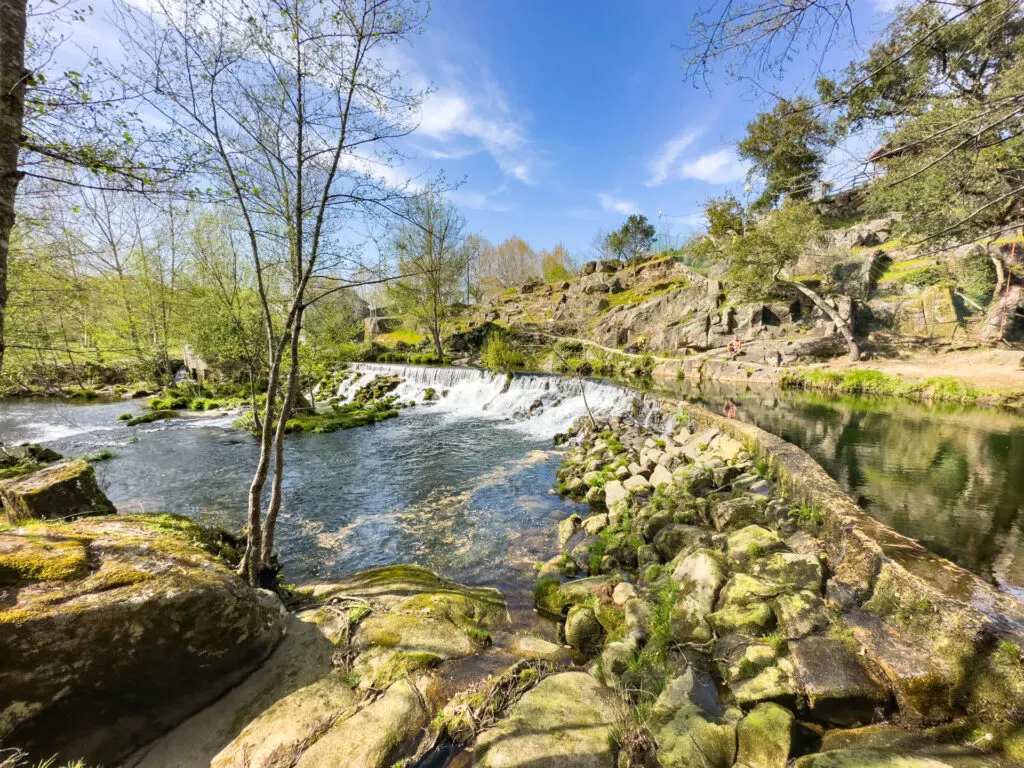 After all, you can't know what's there (or what's missing) without data. And you can't have data without someone to collect it. And you can't map out how to get to where you wanna be without knowing where you started.
But currently, biodiversity data is painfully incomplete, lacking in very specific information regarding species or location, and largely out-of-date. So how the heck are we as a society supposed to know where the heck to start and how to identify areas of priority in order to allocate conservation resources and track progress? And if conservation efforts are implemented, if there is no measurable starting point, how can anyone actually know all those efforts are working?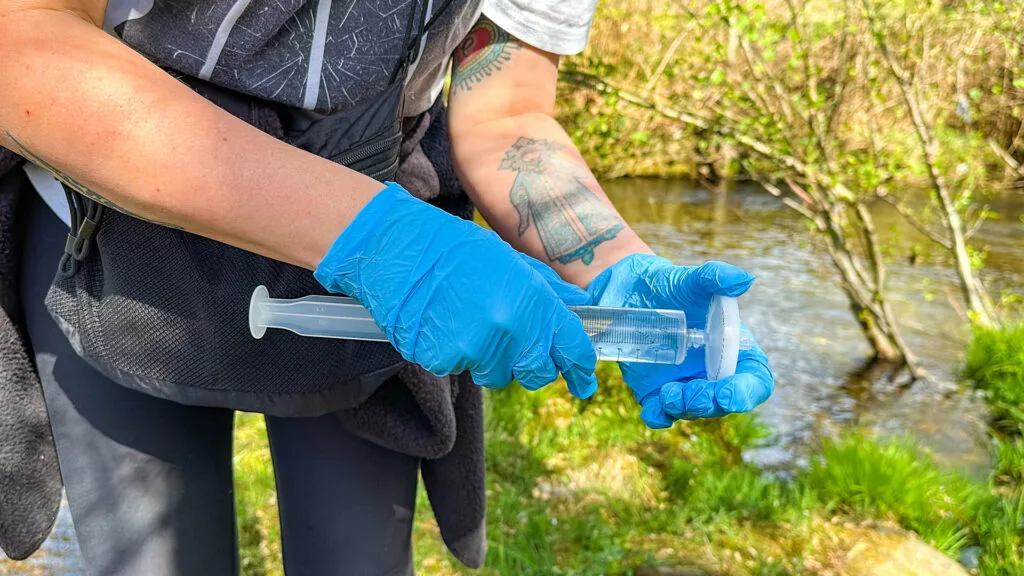 Which is where citizen science trips and tours come in: as travelers, you and I can collect data, possibly in a region where it's never been collected before or that researchers and conservationists need more data about in order to inform decisions. That data (a filter full of DNA material in this case) is then sent to a lab for analysis and study. At least that's how it works with Exodus Travels' partnership with NatureMetrics and Ebio Atlas. This will then feed into updates to the IUCN Red List of Threatened Species, Key Biodiversity Areas, and STAR (Species Threat Abatement and Restoration).
The best thing about this specific kind of sample collection and data analysis that focuses on collecting DNA: it spans the gamut of biodiversity data. As in, the scientists at Nature Metrics and eBio Atlas can look at one water sample and see everything that lives not only in the water, but nearby, from bacteria to fish to reptiles to mammals. That's because everything from minnows to ducks to wild boars deposit their DNA in the water when they swim in it, go to the bathroom near it, fly over it, sneeze in it, you name it. So a single sample can paint a seriously massive picture of what lives in the area. And multiple samples over a period of time can show how those creatures thrive, migrate, or disappear entirely. It's wild!
But why is it so important to have this data in hand? According to Natalie Swan from NatureMetrics, biodiversity data like this can help:
Identify and prioritize the areas most in need of nature conservation and restoration.
Map the current distribution of invasive and protected species to enable targeted and effective action.
Enable businesses to accurately assess and disclose their nature-related risks and opportunities, and to contribute their own monitoring data to the global knowledge-base.
Empower civil society, indigenous peoples and local communities to argue for their rights and challenge harmful practices.
Reveal global trends in biodiversity response to industry and land use, thereby enabling rapid implementation of targeted policies that drive from destructive practices towards regenerative ones.
Develop a new generation of sophisticated biodiversity metrics that are globally applicable and easy to interpret, feeding into corporate and financial decision-making.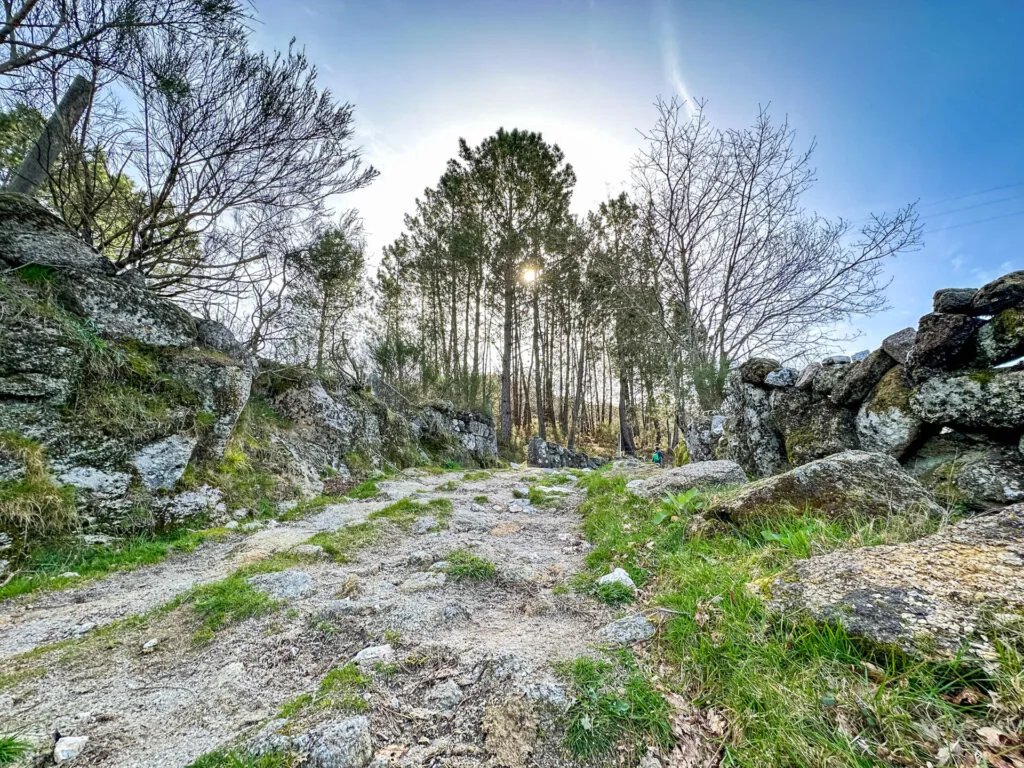 About Exodus Travels
So could you do most of this trip on your own? Sure. But I learned a great deal about the history and culture of the area, explored the natural landscapes, got amazing insight into what makes the region tick, sampled excellent wine, and didn't have to rent a car and navigate Portugal's terrifyingly narrow and winding streets on my own, ha! I'll be the first to admit I'm not usually a fan of guided, tour-type trips, but I couldn't have been more pleased with the sustainable, thoughtful, and enjoyable experience.
Exodus Travels in particular (I also took a less scientific trip with the company in Türkiye last summer) was key to pulling that off. It's a self-proclaimed sustainable tour company that utilizes local guides, books rooms in small hotels, dines at family-owned restaurants, rewilds a portion of land for every booking, and offers adventurous travel experiences that do good and give back. Several of their trips now, including in Portugal, involve water sampling experiences that eBio Atlas will use to build what they hope will be the largest biodiversity database in the world.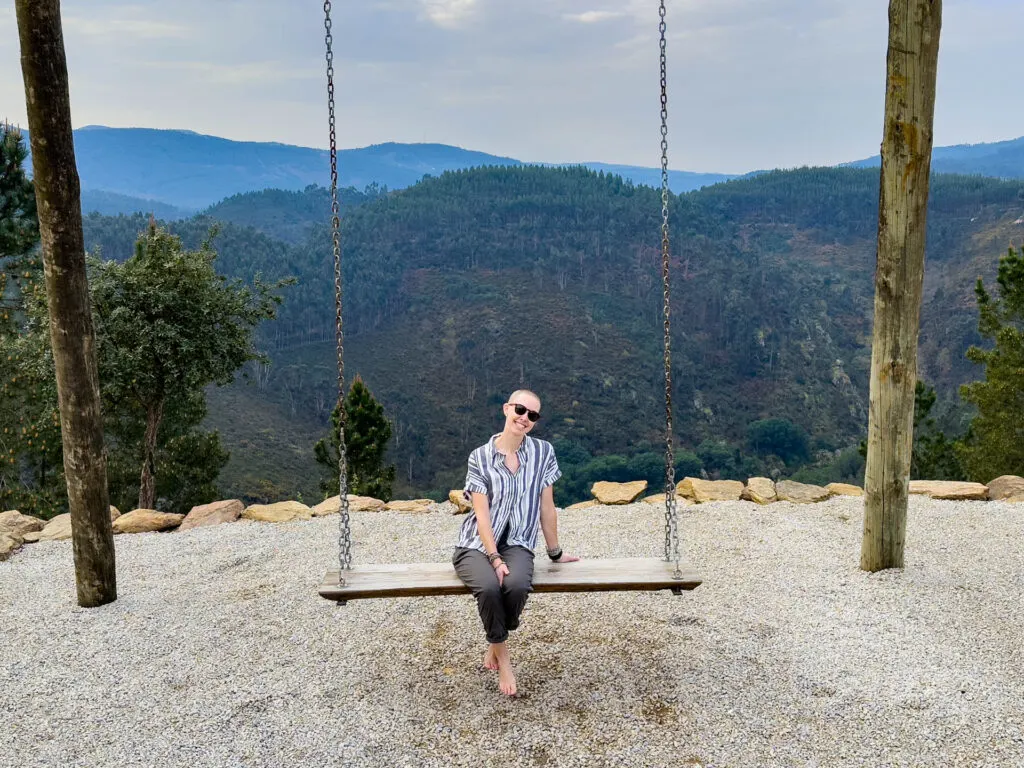 Bottom Line
Travel should be sustainable. It needs to be sustainable. And part of sustainability should involve giving back. It should be regenerative. It should be mindful. As a traveler, my presence, your presence, should do no harm to a destination, but it should go further: it should also benefit a destination. It should support local businesses instead of massive, foreign-owned chains and benefit the local economy and not overburden the residents and–just like Leave No Trace principles dictate in the outdoors–leave a destination better than you found it. And citizen science can be a part of that. So if you're considering booking a tour for your next trip, look for a company that's committed to sustainability and, ideally, one that gives back, too.
•
This post contains affiliate links, which means if you clicky-click and make a booking, you help support Terradrift without having to pay a dime more. Huzzah!
Alisha is a freelance writer and photographer based in Austin, TX. She loves her tiny house, vegan food and experiencing the community of travel in far away places. She's also pretty sure she's addicted to coffee. alishamcdarris.com