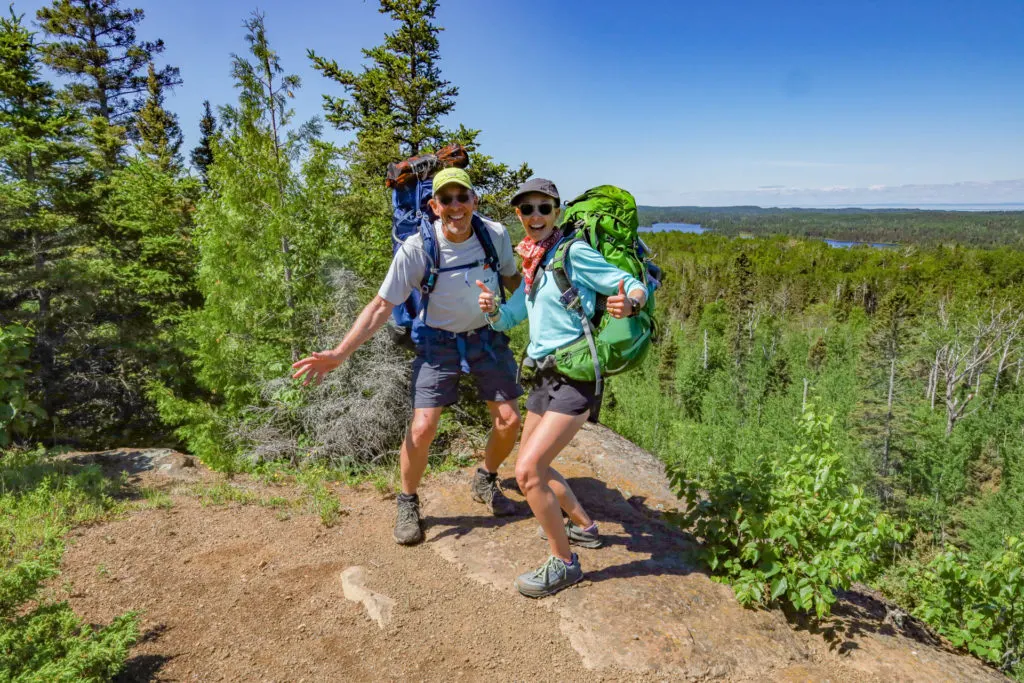 Looking for the perfect gift for dear old dad? If you get him one more tie or mug, so help me…Unless that's what he wants, of course. But we wager that he'll like these outdoorsy gifts for outdoorsy dads much better. So check out our Father's Day gift guide and gift with confidence! (And if you need more ideas, check out even more gift guides here!)
Father's Day Gift Guide: 10 Outdoorsy Gifts for Outdoorsy Dads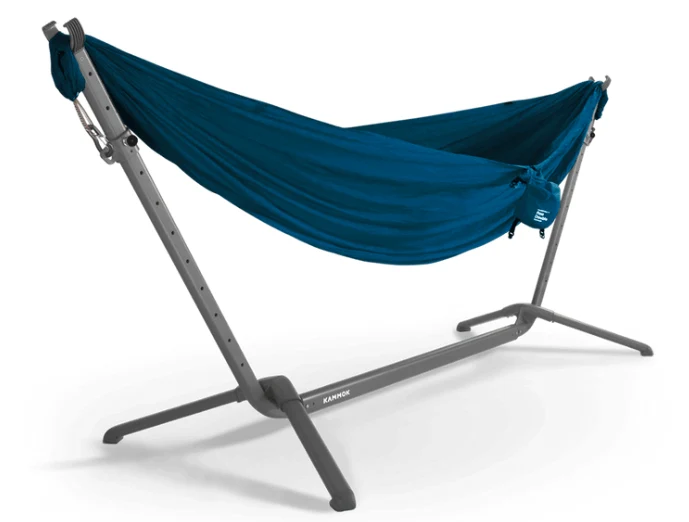 Kammok Roo Double Hammock + Swiftlet
No Father's Day gift guide would be complete without a hammock. And we know, we recommend our local brand Kammok a lot on Terradrift, but that's because we love what they've got going on. Plus, their entire line of hammocks are now made of recycled materials and they're a Certified Carbon Neutral brand! The Room Double comes in a variety of colors so you can pick dad's fave, plus it's light and super packable so he can take it everywhere. And with the Swiftlet hammock stand, he can hang his new gear anywhere, trees or no trees. Find the Roo Double here and the Swiftlet here.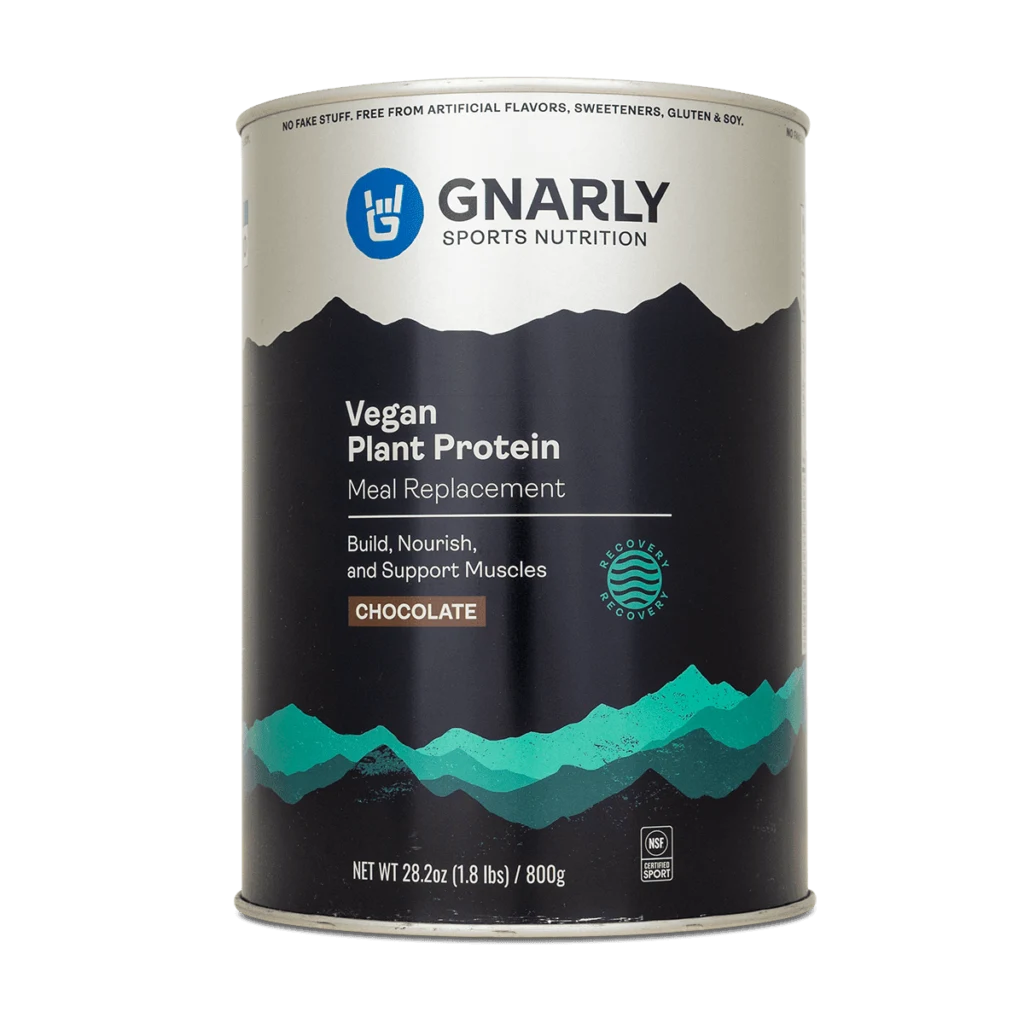 Gnarly Nutrition
If your dad likes to hit the gym or is looking for a good way to get some nutrition in him on the go, might we suggest a combo pack from Gnarly Nutrition. Why is it so great? Well, for starters, there's a whole line of vegan (plant-based) products, protein powder comes in easily recyclable tins, and the hydration mix tastes delicious (really!). Oh, and the greens mix? It doesn't taste like greens, so dad can sip a green smoothie without tasting like he just drank a cup of grass. Grab him a sample box or set him up with a subscription so his pantry is always stocked.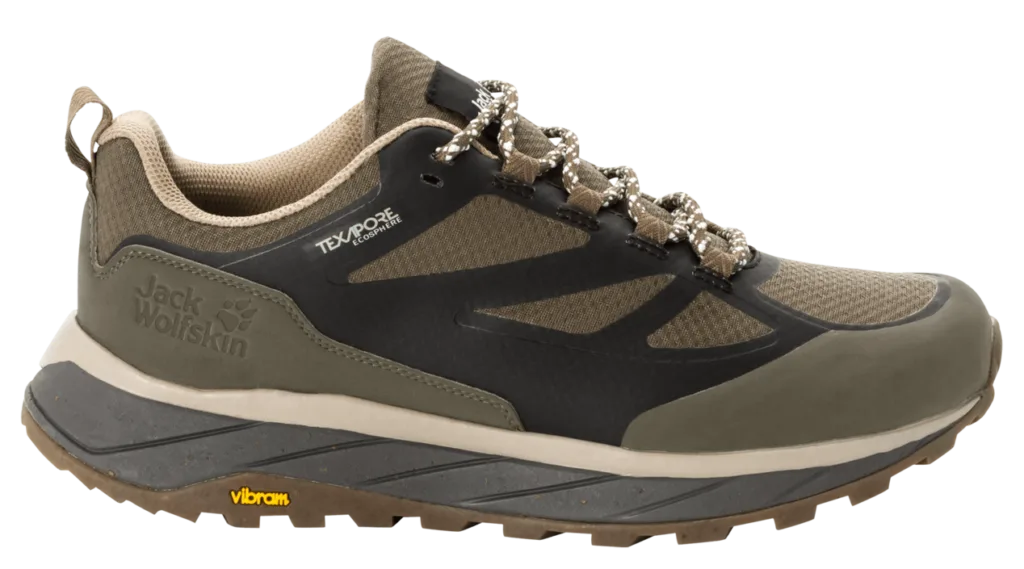 Jack Wolfskin Terraventure Texapore Boot
It's practically required that anything eco-friendly that has the word "terra" in the name must be featured in a gift guide. And these hiking shoes certainly fit the bill. Available in a low or mid-rise, they feature a 100% recycled upper and lining, are waterproof, and are 100% PFC-free. The ORTHOLITE insole is made from recycled materials (including some recycled rubber) and the cork and partially recycled rubber in the midsole is also super comfy. Find the Terraventure Texapore Boot here.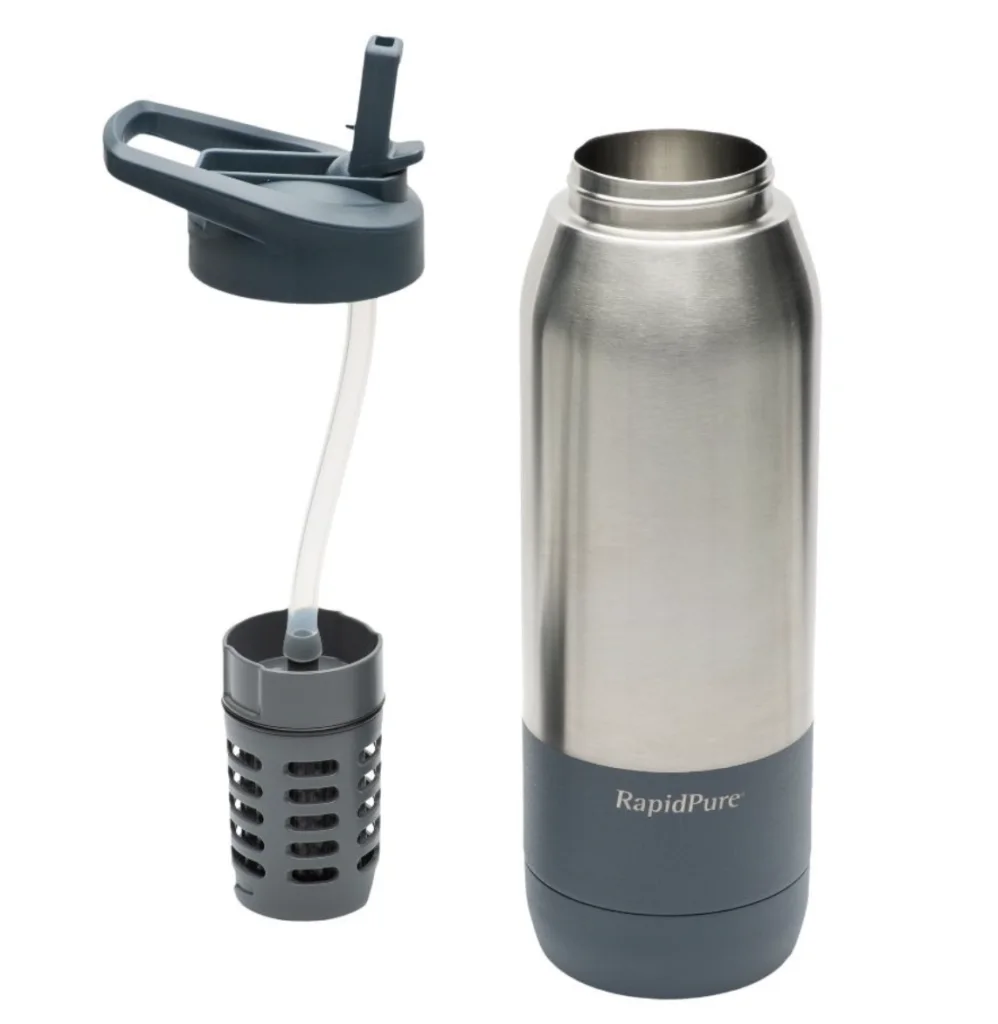 RapidPure Purifier+ Insulated Steel Bottle
Looking to snag your outdoorsy dad a water bottle that filters and purifies?! Check out the new RapidPure Purifier+ Insulated bottle. It's triple-insulated so his water stays cold, it improves water's taste, filters out 99.99% of bacteria, parasite, and other contaminants, and neutralizes viruses, a bonus if dad likes to travel to international destinations with dubious tap water or if he tends to refill at water holes along popular trails, especially near farms or civilization. Bonus: the lid with the filter fits on most large-mouth water bottles like Nalgenes, so he can use the purifier with his fave vessel, too. Get him a big 'ol steel bottle here and use code TERRADRIFT for 10% off.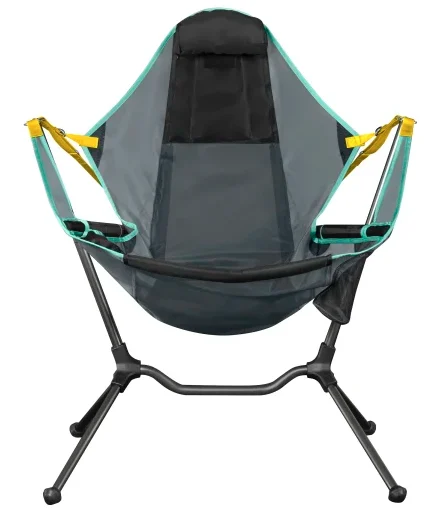 Nemo Stargaze Recliner Luxury Chair
We're not sure there's a comfier way to sit outdoors (in a chair, anyway) than in the Nemo Stargaze Recliner. And unlike other camp rocking chairs, this one works on uneven surfaces like rock and sand and such! There's also an adjustable headrest, stash pocket and cup holder, andit's easy to set up in a snap. Long story short, you're gonna have a hard time getting dad out of this chair. Order a Nemo Stargaze Recliner here.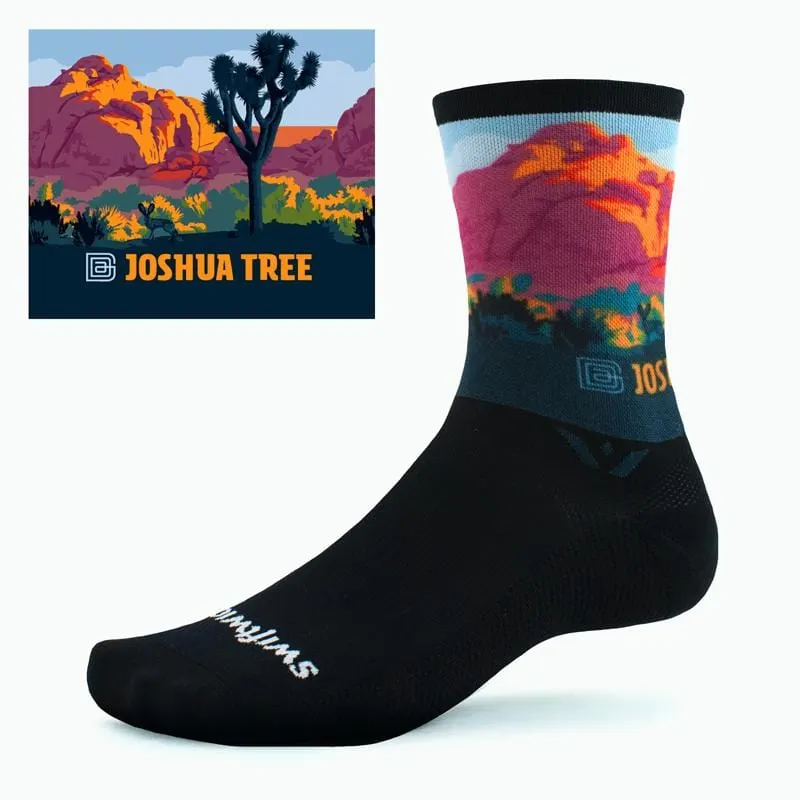 Swiftwick National Park Socks
If you're gonna get dad socks, make 'em rad. Because what outdoorsy dad wouldn't want a pair of hiking/biking/do everything socks with scenes from his favorite national park on them? These puppies are made from the brand's signature Olefin fiber, which requires approximately 40% less energy than other fibers to produce during the manufacturing process. Plus, it's solution dyed, which reduces water consumption by upwards of 80%, and is made in the USA. Huzzah! Snag a pair or two here.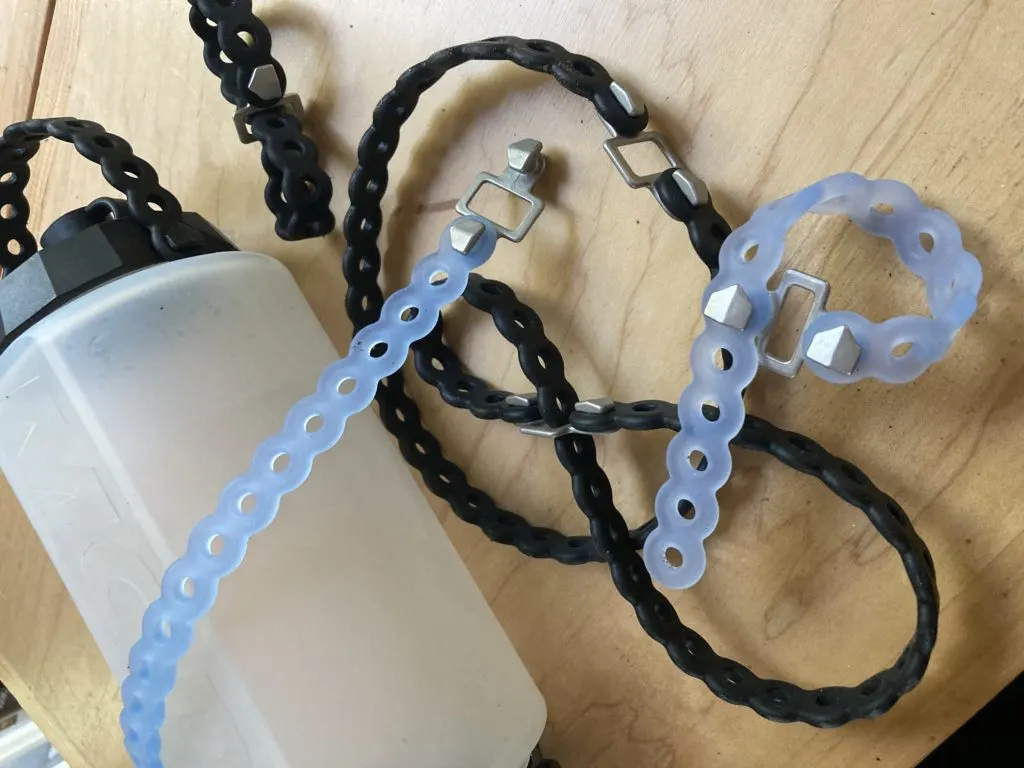 MODL Infinity Tool
Every outdoorist, dads included, are gonna wanna get their hands on a few of these Infinity Tools from MODL. You may remember that we tested and approved of the uber-versatile MODL Bottle a while back…well, we approve of these little stretchy multi-purpose bands, too. Available in two colors and sizes, they can wrangle ropes, hang water bags from trees at the campground, bungee his phone to his bike handlebars…the list goes on…to infinity, perhaps (okay, probably not that long…). They just launched on Kickstarter, so you won't be able to put them in dad's hands on Father's Day, but we think he'll still be pretty excited about them. Pre-order a set here.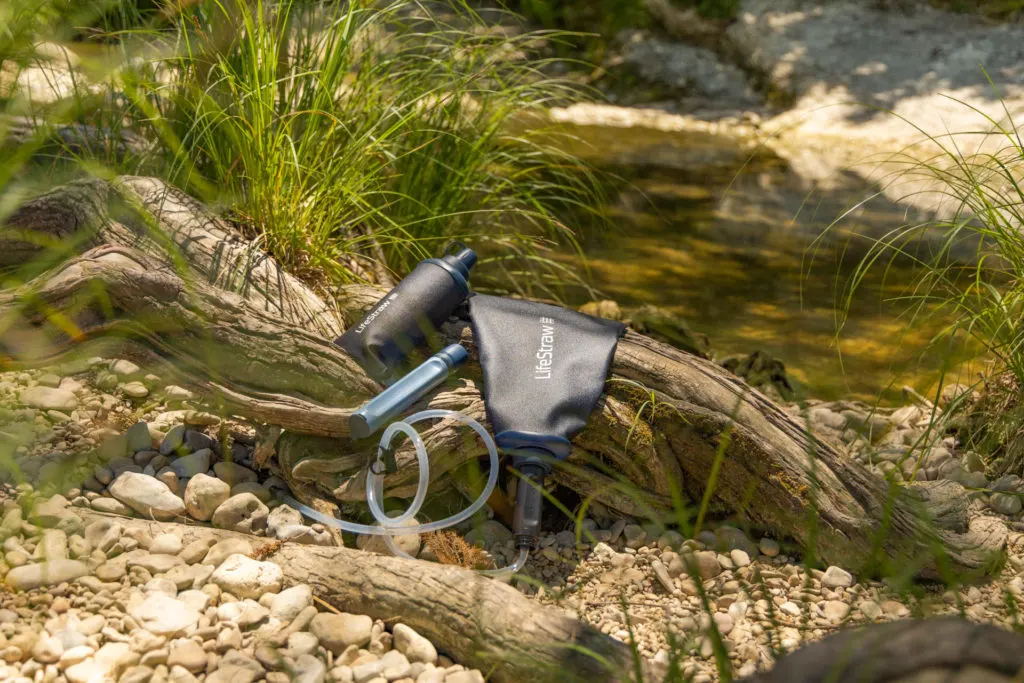 LifeStraw Peak Series
When it comes to versatile water filters that are durable, packable, and give back, you really can't beat the LifeStraw Peak Series. The squeeze bottle may be our favorite, but you can also use the straw on a single-use plastic water bottle, and the 3L gravity filter makes quick work of drinkable water at the campground! They might be our new fave filters for camping and travel! Find the whole Peak Series here.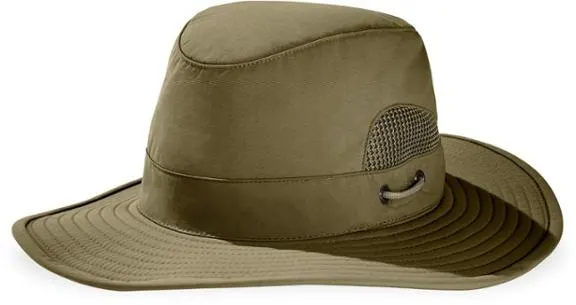 Tilley Modern Airflow Hat
Made of recycled materials and designed to last a lifetime (it comes with a lifetime warranty), the Tilley Modern Airflow hat is maybe the last hat he'll ever need. With a wide brim, venting at the top, a front and rear security strap to keep it from blowing away, and a super secret stash pocket inside, it's not only well-designed, it's comfortable, too. Plus it comes in a variety of colors and you can order the exact size he needs. Find a Tilley Modern Airflow hat here.

Opolis Sunglasses
Made from *literal* ocean plastic (not just plastic bottles saved from ending up the ocean, but plastic pulled *from* the ocean, beaches, and landfills), these rad sunnies are polarized, scratch-resistant, use upcycled metal hinges and cores, and look dang good doing it. There are two styles available in the brand's StokedPlastic™ ocean plastic collection (which also supports the brand's "waste advocates" and their communities in Indonesia, Kenya and the Philippines who collect this plastic), and we can't decide which ones we like best! Find the shades on Opolis' website below and use code "Terradrift15" for 15%.
•
Need more ideas? Check out last year's Father's Day gift guide. Whatever you do, treat your dad to time outside this Father's Day and wander on together.
•
This post contains affiliate links. That means when you buy dad a gift, you also support us. We love you, too.
Alisha is a freelance writer and photographer based in Austin, TX. She loves her tiny house, vegan food and experiencing the community of travel in far away places. She's also pretty sure she's addicted to coffee. alishamcdarris.com