Spring has officially arrived! And that means it's time to dust off the puffy jackets and snow shoes and hit the trails, crags and waterways again! But if your gear closet needs a refresh, allow us to introduce you to some of the newest sustainable spring hiking gear we know and love so you can get out there and send it! Here are our top 10 picks.
Sustainable Gear for Spring Hiking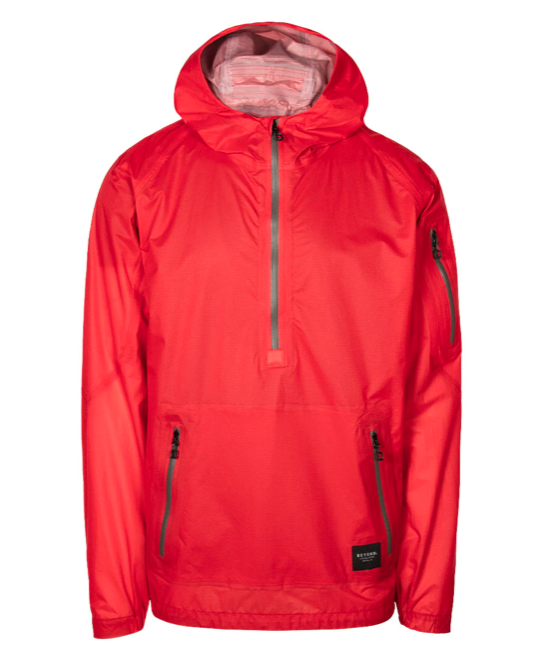 Beyond Clothing Yuba and Ventum
You know what they say: April showers bring May flowers! So be prepared for those surprising (or not so surprising) spring rains with a super packable and ultralight rain jacket from Beyond Clothing (check out our Q&A with the brand here). The Yuba is a men's ultralight pullover that deploys quickly and easily for all manner of outdoor adventure and the Ventum is a women's zip-up style that's ideal for light showers and breezy adventure days. Both are made of sustainable materials that are Bluesign and OEKO-TEX 100 certified. So pick your poison and stay dry out there. Just don't get caught unprepared. Find them both here:
---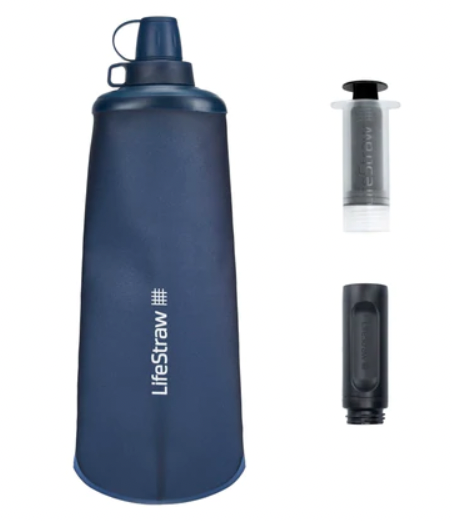 Ready to head outdoors again after a long winter? Make sure you filter that creek water before you drink it! Fortunately, Lifestraw makes it easy with their shiny new Peak series, including this rad squeeze bottle: just fill 'er up, squeeze the robust bottle to push water through the filter, and drink up! It's available in a 1L and 650ml version. Quenching the thirst of a whole group? There's a 3L and 10L gravity filter too. Bonus: the socially conscious brand also helps provide clean drinking water to regions without it, including the Ukraine. Find all the new filter products here:
---

We're suckers for a good folding knife. Bonus if we didn't have to drop half our weekly paycheck on it and it still comes with a limited lifetime warranty. Sharp? Check. Tolerably light at under 3oz? Check. Durable and easy to use? Check check. An electroformed stainless steel blade? You betcha. Plus it looks cool. Score yourself a new adventure-ready knife here:
---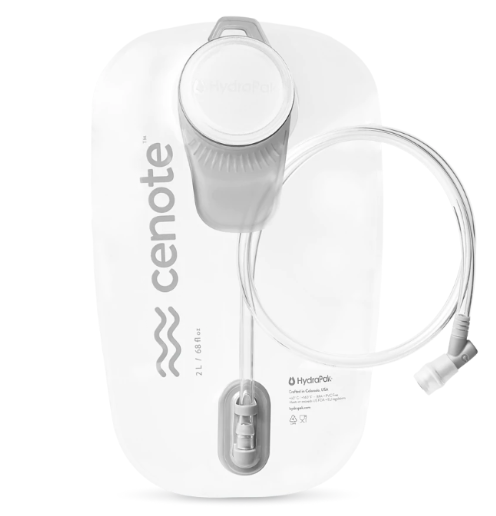 Allow us to introduce you to the new affordable, made-in-Colorado HydraPak Cenote 2L. This hydration reservoir is durable and impact-resistant, plus the drinking tube provides a nice, fast flow rate so you can chug when it's hot outside. Plus it's BPA and PFC-free, easy to fill, and clear so you can tell how much water is left in the bag! For extended adventures, pair it with the new Pioneer 6L or 10L water storage bag, which is filter-compatible AND features a dispensing tap that's perfect for washing hands, filling pots or bottles, doing dishes, you name it. That way, you can fill a bag for the campground or road trip, filter if necessary, and have water for days! Find both products here:
---

Opolis Sunglasses
Made from *literal* ocean plastic (not just plastic bottles saved from ending up the ocean, but plastic pulled *from* the ocean, beaches and landfills), these rad sunnies are polarized, scratch-resistant, use upcycled metal hinges and cores, and look dang good doing it. There are two styles available in the brand's StokedPlastic™ ocean plastic collection (which also supports the brand's "waste advocates" and their communities in Indonesia, Kenya and the Philippines who collect this plastic), and we can't decide which ones we like best! Find the shades on Opolis' website below and use code "Terradrift15" for 15%.
---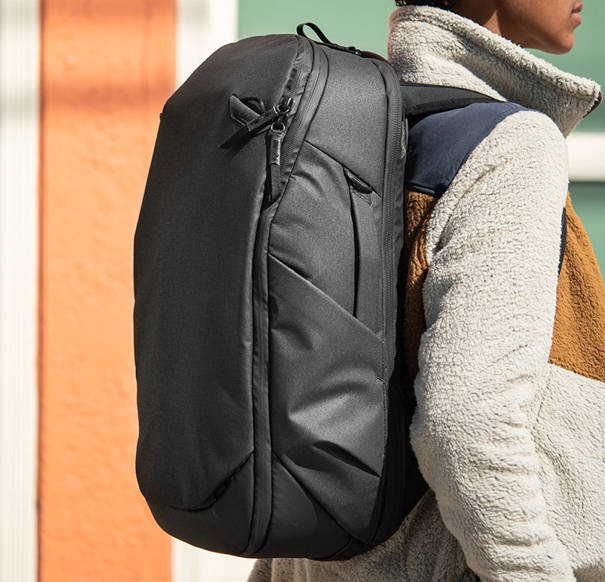 OK, it's not *technically* spring hiking gear, but it's hard to find a pack that's designed for traveling light and that can double as a daypack for urban hikes and protect your photo and video gear, so we're counting it. Plus, we dig Peak Design gear (check out our video review of their slings here). The pack is rugged, durable, spacious, can be used as a carry-on or for commuting (yup, there's a laptop sleeve), plus fits the brand's camera cubes when fulling expanded (yup, there's an expandable zip) or packing cubes. Bonus: it's made of recycled materials that are water resistant for less-than-ideal weather conditions in the outdoors, and Peak Design is Certified Carbon Neutral. (Note: only the black bag is completely vegan.) Order a bag here:
---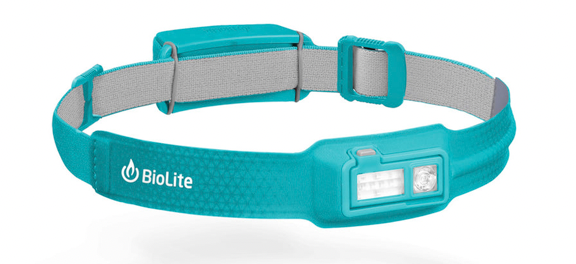 This headlamp has it all: a low-profile fit, a tilting light panel, a red light feature to save your night vision, plus it's rechargeable, which means fewer batteries end up in a landfill. It's also basically guaranteed not to bounce, so whether you're taking it backpacking, mountain biking, climbing or trail running, it'll stay put to light the night for up to 40 hours. Just one of BioLite's many sustainable products for the outdoors (check out our review of the BioLite CampStove here). Grab a headlamp in your favorite color here:
---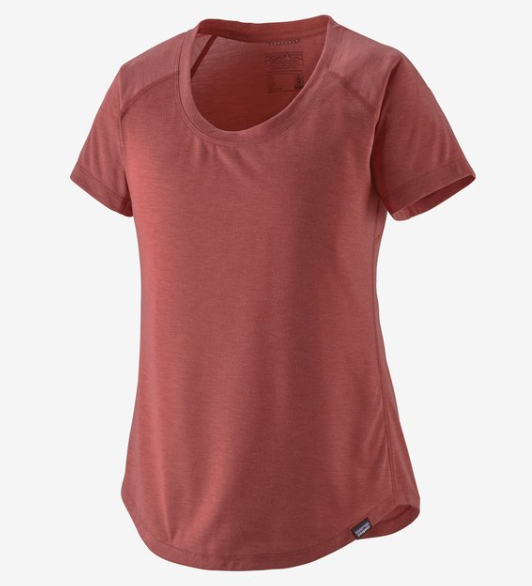 It's warming up out there! So ditch the fleece and don the tee! But not just any tee; the Capilene Cool Trail shirt is designed to be soft to the touch (not slippery and sticky like a lot of tech tees out there) and sustainable to boot (it's made of partially recycled materials). We dig it because it feels more like airy cotton than polyester, but it also features HeiQ anti-stink technology so you can wear it longer without getting sidelined by your own stench after a long, sweaty hike. Find it here:
---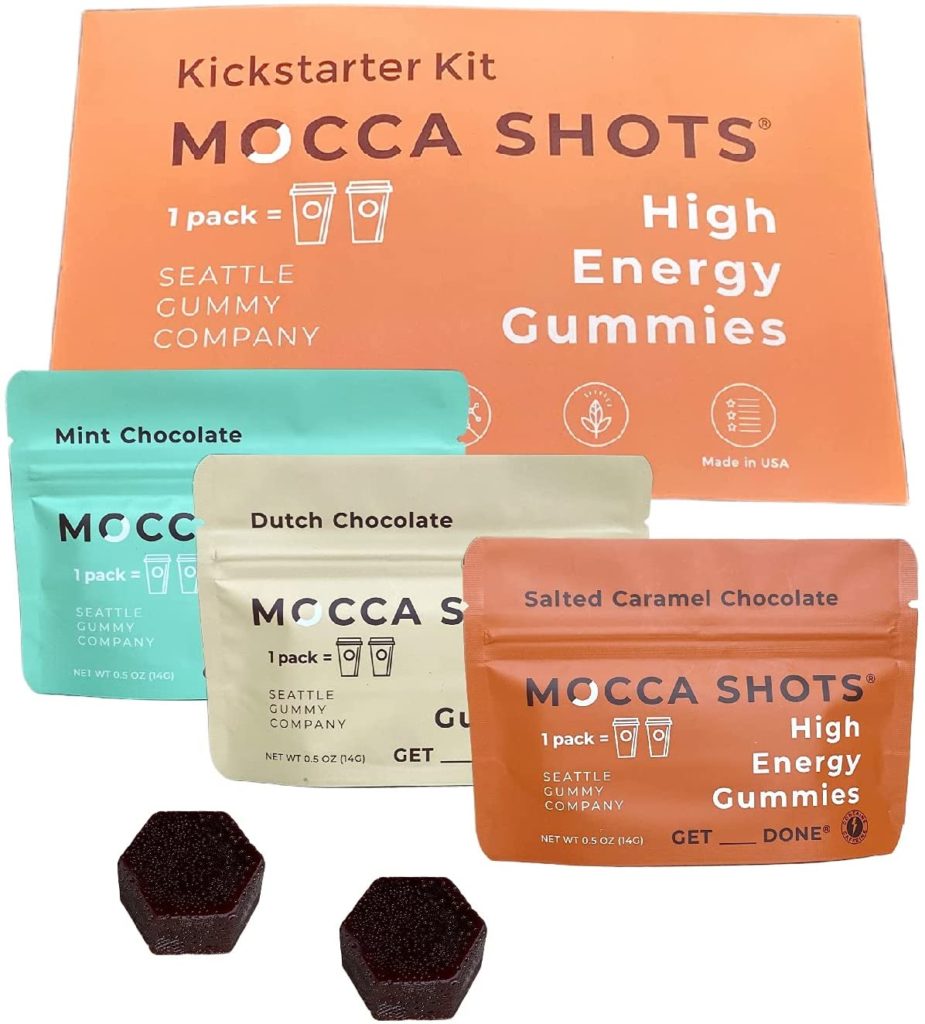 Vegan energy gummies loaded with caffeine and B vitamins?! Yes, please. Especially when they taste this delicious (that mint chocolate, though). Grab several packs to fuel your spring hiking adventures (or whatever else you're getting up to) and beat that midday trail slump. For real, we will be packing these little snack packs that contain the equivalent of two cups of coffee on all manner of adventures, because they really are that good. Find them on Amazon:
---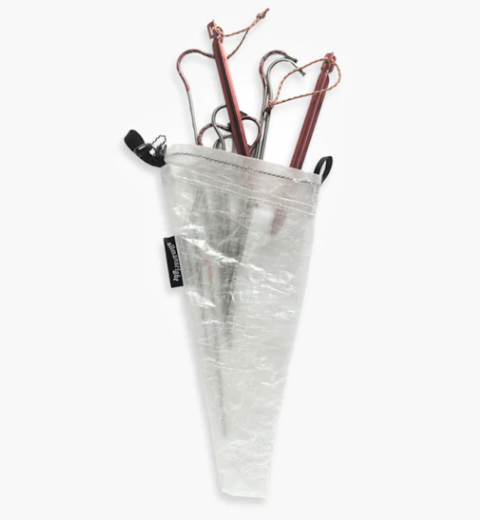 Allmansright Stuff Sacks and Stake Sacks
Need more ultralight organizational gear in your life? Who doesn't? This NYC-based, BIPOC-owned brand based on the principle that access to the outdoors is the right of all people, makes just that. And we dig their stuff sacks and stake sacks. They're super duper light, have innovative cinch cords and come in shapes that are easy to fill, plus they're made right here in the U.S. Yay for supporting small brands! Grab a few here:
---
That enough spring hiking and outdoor gear for you? No? Feel free to check out more of our sustainable gear guides and reviews here. Then get out there this season and wander on!
•
This post contains affiliate links. That means when you make a purchase, you may be helping to support more great content from Terradrift. Thanks for that, rad human.
Alisha is a freelance writer and photographer based in Austin, TX. She loves her tiny house, vegan food and experiencing the community of travel in far away places. She's also pretty sure she's addicted to coffee. alishamcdarris.com