The fashion industry (which includes outdoor apparel and footwear) accounts for over 8% of the world's greenhouse gas emissions (those are the harmful gases mucking up our climate). According to some charts, that puts the industry at the third-largest contributor (animal agriculture/factory farming is the worst offender), which we didn't know much about until a park cleanup event last fall with sustainable clothing company Toad&Co. That's also where they shared their cheeky and novel solution to the problem: Go nude.
OK, so they're (probably) not actually advocating for mass nudist colonies (probably), but jesting aside, there's much the fashion industry–and we as consumers–can do to reduce our impact and make the world a more hospitable place for generations to come. For starters, we can purchase from designers and retailers who not only say they care about the environment but actually do something to protect it. Companies like Toad&Co who make products that are designed for good.
We recently chatted with the team to find out more about Toad&Co's sustainable apparel and their sustainability efforts and how we as consumers can reduce our footprint by shopping smart.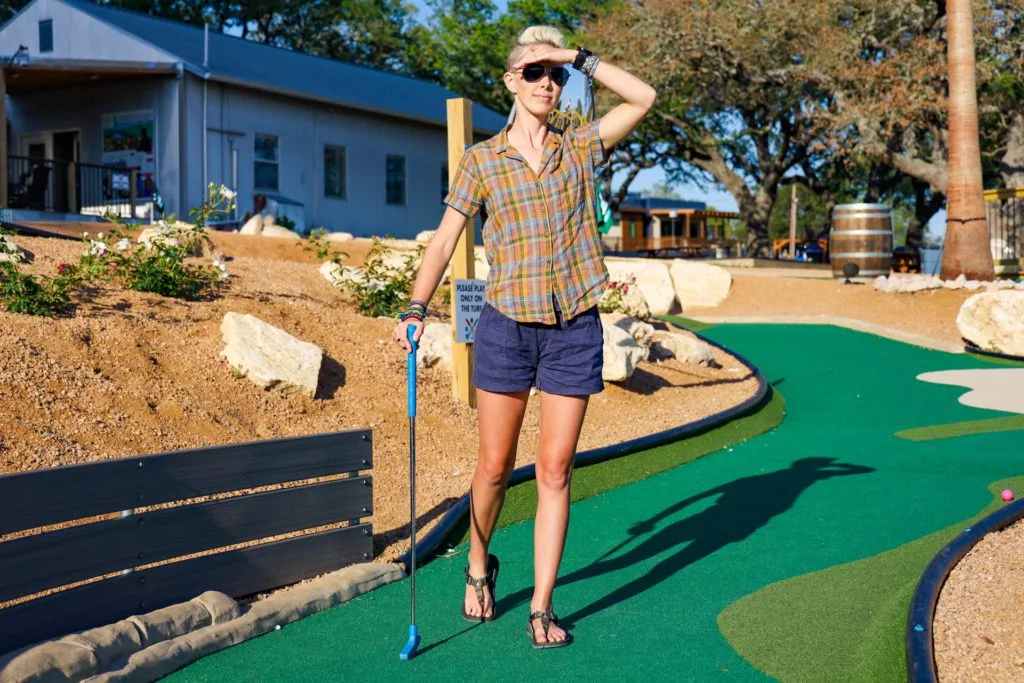 Sustainability Spotlight Q&A: Sustainable Clothing Company Toad&Co
What's your mission at Toad&Co? I mean, besides designing and manufacturing clothing meant for both everyday adventures and life outdoors.
To lead with integrity and weave optimism into everything we do; To create meaningful change through socially and environmentally smart business; To inspire people to live their fullest lives.
Toad&Co has committed to doing things differently when it comes to eco-responsible manufacturing. What does that look like, practically speaking?
The majority of our clothes are made using the most sustainable fibers like organic cotton, Tencel® and Modal® (eco-processed, cellulose-based fibers derived from responsibly managed, sustainably grown forest plantations). We never use acrylic, traditional rayon or viscose because of their dirty production processes. Instead, we opt for recycled polyester. We're always striving for improvement, so as we learn more we set higher sustainability goals for each season. We offset our energy use by purchasing Renewable Energy Certificates (RECs) for all three of our Toad&Co locations.
We use recycled and recyclable materials in all of our packaging. Our hangtags are 100% recyclable and made from recycled card-stock. The polybags used to protect garments during transit are made from 50% post-consumer recycled materials and are further recyclable. We're currently in the process of redesigning our shipping polybags to decrease our use of plastic.
Toad&Co is a member of 1% For the Planet, Conservation Alliance, and the Outdoor Industry Association Sustainability Working Group, in addition to other initiatives.
So some of Toad&Co's products are made from recycled materials. How much of a difference do those materials make, environmentally speaking?
They made a huge difference – using recycled material instead of virgin materials saves resources, water, energy and so much more.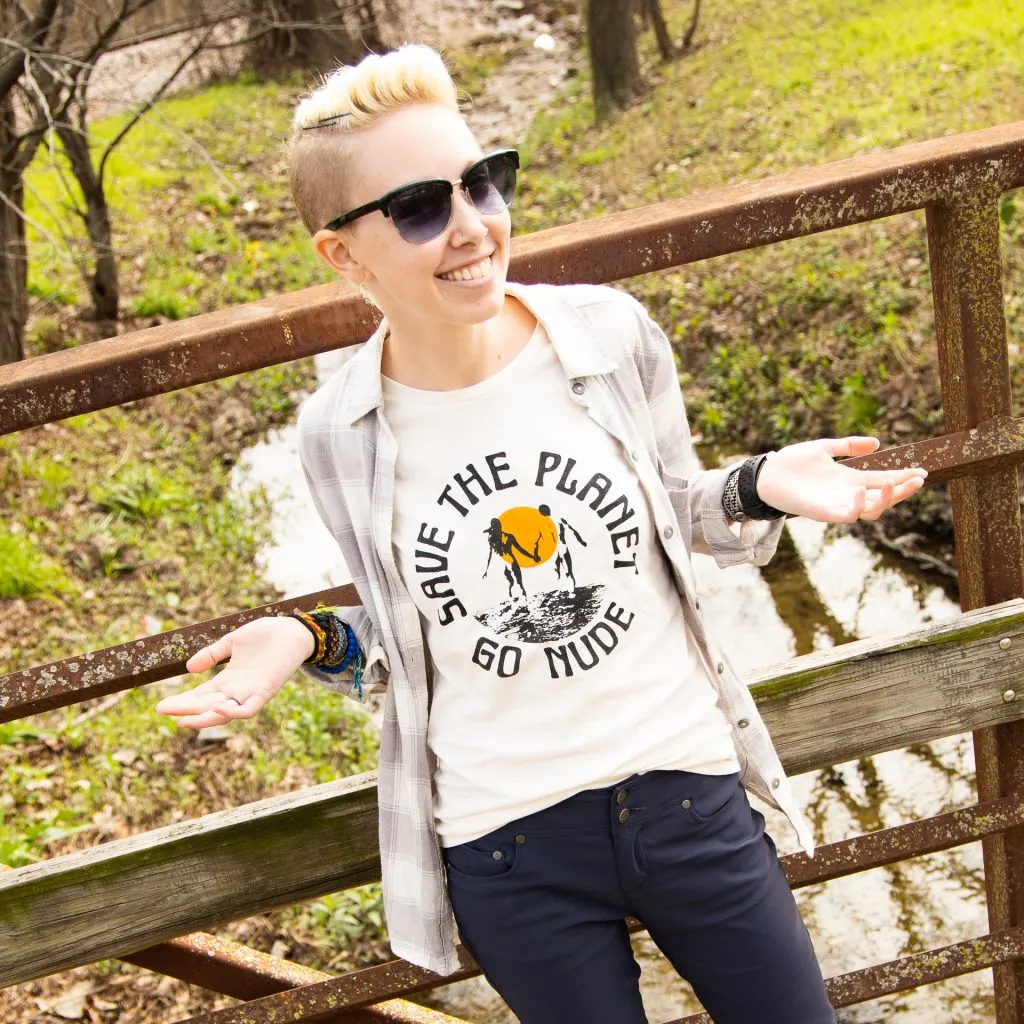 But the company makes clothing with new materials like polyester, too. These items are typically labeled as Bluesign approved. What does that mean and why is it better for the environment?
Bluesign technologies, based in Switzerland, works at each step in the textile supply chain to approve chemicals, processes, materials, and products that are safe for the environment, safe for workers, and safe for the end customers. Textile manufacturers that become Bluesign system partners agree at the outset to establish management systems for improving environmental performance in five key areas of the production process: resource productivity, consumer safety, water emissions, air emissions, and occupational health and safety. System partners regularly report their progress in energy, water, and chemical usage and are subject to on-site audits. Any fabric you see that's Bluesign approved offers the highest level of consumer safety by employing methods and materials in their manufacture that conserve resources and minimize impacts on people and the environment.
Toad&Co has committed to using 80% sustainable materials for their clothing. What does that mean, exactly?
100% of our line is sustainable, meaning it's made from a minimum of 80% sustainable fibers and/or fabrics that are 3rd party certified for responsible manufacturing. Our favorite sustainable fibers are organic cotton, hemp, TENCEL, Lenzing Modal, and recycled fibers. We avoid conventional cotton, acrylic, silk, rayon, and bamboo.
But Toad&Co is about more than sustainable clothing, right? You're striving to make shipping more sustainable, too. How does your reusable shipper work and how is it better for the environment?
Roughly 165 billion packages are shipped in the U.S. each year, which equals more than 1 billion trees and 140 billion gallons of water used. But the good news is that there's a solution: We've partnered with LimeLoop to offer a re-usable shipper–made from durable vinyl recycled from billboards. It fits through a standard USPS mailbox slot, and can be reused for 10 years. Find more information on that here.
When we as consumers go shopping, how can we make more responsible choices when it comes to purchasing clothing and footwear?
Purchase LESS and purchase high-quality, timeless styles that are sustainably made and don't support fast fashion.
There you have it. Straight from the horse's (aka Toad&Co's) mouth. If you're serious about making sustainable life choices, your wardrobe shouldn't be exempt from your efforts. Do your research before you spend your cash and we'll all be better for it. Wander on.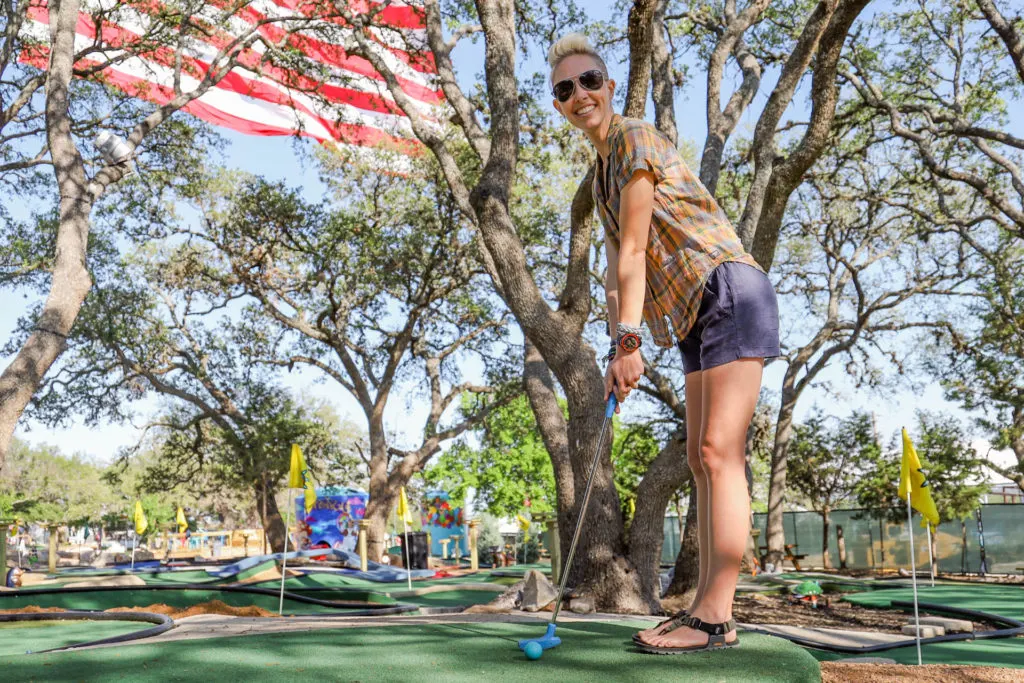 Our current fave Toad&Co products:
Men's Rover Lean Pant: The men's version of the perfect travel, outdoor adventure, and wear-around-town pants. And like the Flextime Skinny, they totally don't look like hiking pants.
Camp Cove Short Sleeve Shirt: Made of 100% organic cotton, this women's shirt is light, breezy, and oh so sustainable.
Taj Hemp Short: These easy, breezy, pull-on shorts are perfectly comfy and made from ultra sustainable hemp and tencel.
Toad&Co Sweatpants and hooded waffle shirts, as seen in our favorite sustainable sweats post!
There's even a vegan shopping tab so you can browse all of Toad&Co's products that don't contain animal fibers like wool! Huzzah!
•
This post contains affiliate links, which means we might get a small commission if you score yourself some sweet eco-responsible apparel.
Alisha is a freelance writer and photographer based in Austin, TX. She loves her tiny house, vegan food and experiencing the community of travel in far away places. She's also pretty sure she's addicted to coffee. alishamcdarris.com