A good, reliable camp mug is a beautiful thing. Not just because they can keep your hot beverages hot and your cold beverages cold for hours and hours wherever you go, but because they help reduce waste when you use them instead of disposables at your favorite local coffee shop, gas station (road trip coffee, anyone), campsite, or to-go hot bevy. But if you really want to step up your sustainability game, forgo the cheap vessels that are gonna last for a year if you're lucky and snag a more reliable and eco-friendly alternative that creates less waste, leaves a lighter footprint, and looks good doing it! Here are 3 camp mugs that are as sustainable as they are functional.
Sustainable Camp Mugs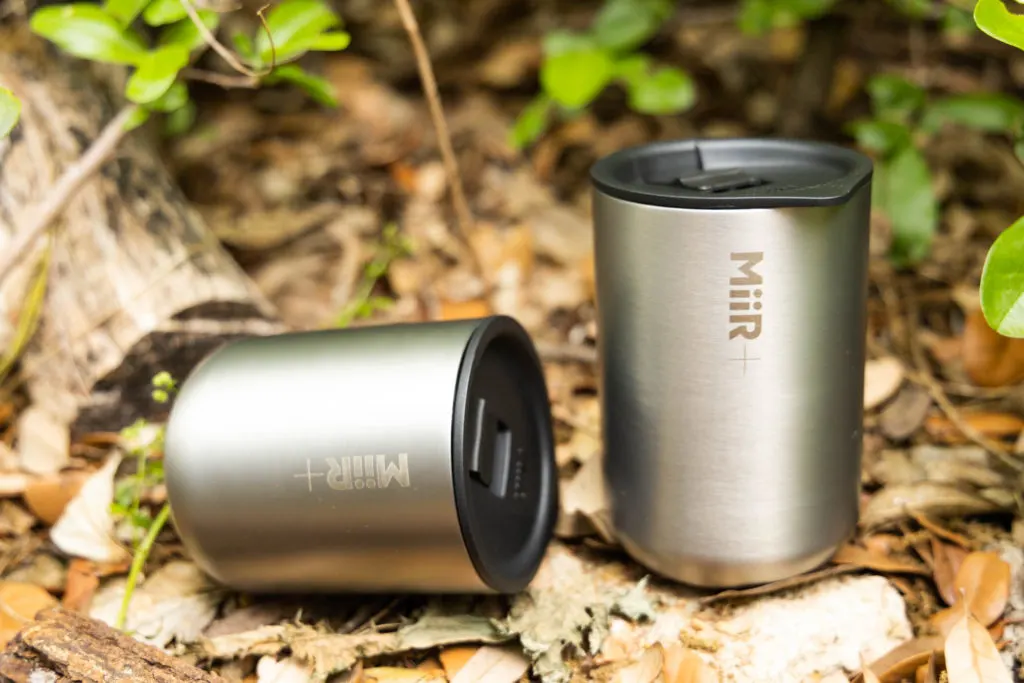 MiiR Climate+: The Ultralight One
Made with no new plastic (the lids are recycled plastic) and 25% less stainless steel, the footprint these mugs leave behind is already greatly reduced. But MiiR takes it a step further: they will also offset 110% of the carbon from each product's production. Our favorite feature? How lightweight they are while still boasting impressive vacuum-sealed double-walled insulation. But be warned: the tumblers won't fit in average sized car cupholders. On a more positive note: there's a give code on the bottom of every camp mug so you can log on to the MiiR website and see what organizations the brand to donates to on your behalf and MiiR is Certified Climate Neutral. Find the whole MiiR Climate+ line here.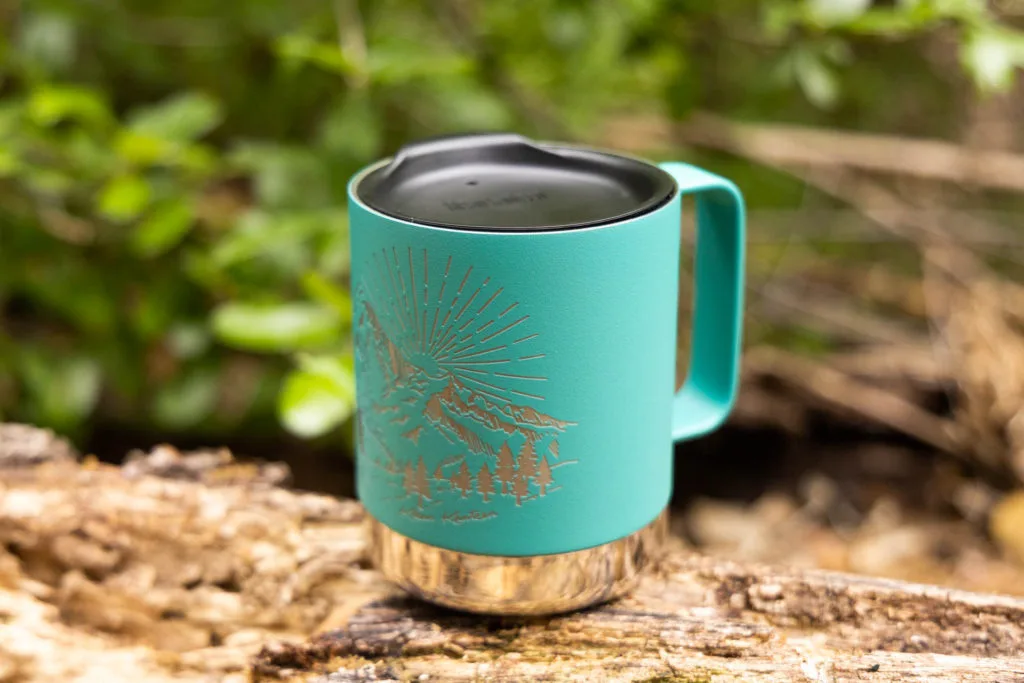 Klean Kanteen Camp Mug: The One with a Handle
Klean Kanteen has long been known for their efforts to reduce waste from single-use products, but now they're stepping up their sustainability game with camp mugs and cups made of 90% recycled stainless steel to further reduce their footprint (by 40%, in fact)! Our favorite? The new Camp Mug 12oz with an eye-catching mountainscape etched into the enamel coating (you can get it sans mountains, too, but honestly, why would you?), but there is a whole line of Klean Kanteen vessels and straws made of the 90% recycled stainless, so if this one is not your jam, you're sure to find another. Might we recommend the Insulated TKWide 16oz with Twist Cap (another of our fave travel mugs). And this is more of a camp mug than a travel mug: this model doesn't fit in cupholders. Bonus: Klean Kanteen is Certified Climate Neutral. Find the mug here.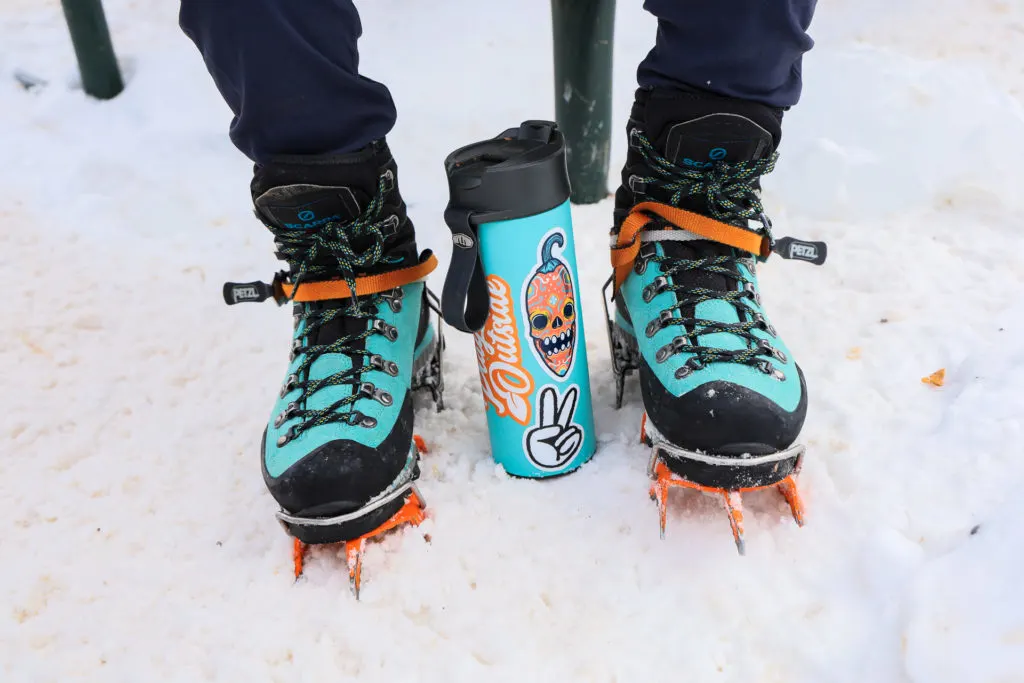 GSI Microlite: The Travel-Ready One
If mugs that aren't spill proof or don't fit into cupholders are a dealbreaker for you, then check out the GSI Microlite series. Available in a wide variety of sizes, the travel mug's vacuum insulated walls are just 2mm wide, so they they are not only about a third lighter than traditional designs, making them great for hiking and backpacking, but they also use a lot less stainless steel, thereby reducing the mug's footprint. Huzzah! Our favorite size is the 570ml, but there are also smaller and larger versions with different lid options. Bonus: the bottles feature a silicone base to keep them from sliding and sliding. Check out the whole line here.
•
Which is your fave? Let us know in the comments! Then get out there, keep your beverages toasty (or frosty), and wander on.
•
This post contains affiliate links, which means when you click-click and make a purchase on some links, we may receive a small percentage of the sale. It won't cost you any extra but helps support this site! Win-win!
Alisha is a freelance writer and photographer based in Austin, TX. She loves her tiny house, vegan food and experiencing the community of travel in far away places. She's also pretty sure she's addicted to coffee. alishamcdarris.com