The perfect headlamp is a thing of beauty: It should be bright, comfortable, not too heavy, and small enough to stash in your pocket or backpack for a quick trip. So we rounded up the best of the best. Here are our favorite ultralight headlamps; the 6 best headlamps for backpacking, climbing, late-night kayaking, you name it, all under 3 ounces.
Ultralight Headlamps – Best Headlamps for Backpacking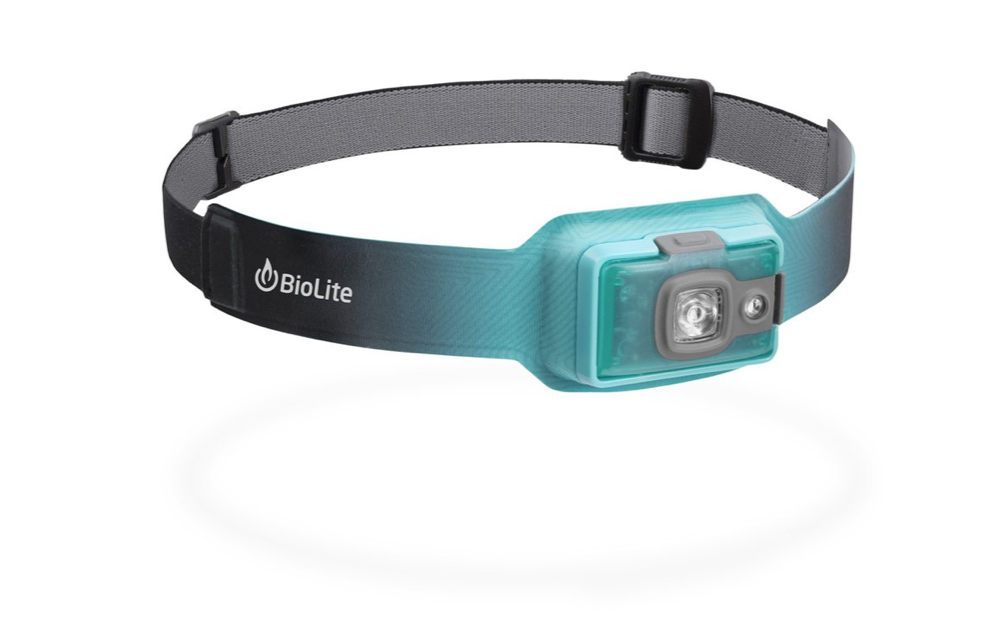 This shiny new model from sustainability-minded (and carbon neutral) company BioLite has it all: a tiltable face, simple construction, a bright 200-lumen beam, even a red light to preserve your night vision. And it weighs in at only 50 grams. *Mic drop* Plus, the snug, low-profile fit is heavenly and it's USB rechargeable, so no more AAA's in the landfill. Order your own here.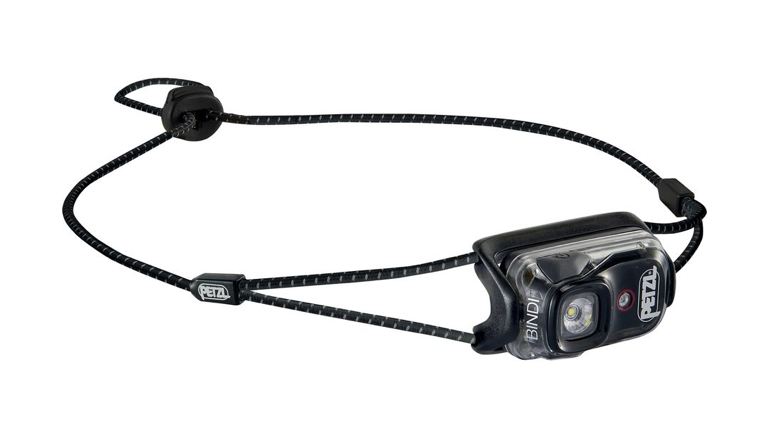 With thin bungee cords in place of traditional straps, this Petzl headlamp is certainly light. Three lighting modes let you adjust the brightness of white light, it's water-resistant, can be tilted up or down, and has a red light function. It goes as bright as 200 lumens, has lock functions so it won't turn on accidentally, and weighs only 35 grams. It's also rechargeable and comes in several colors. Order a Petzl Bindi Ultralight Headlamp here.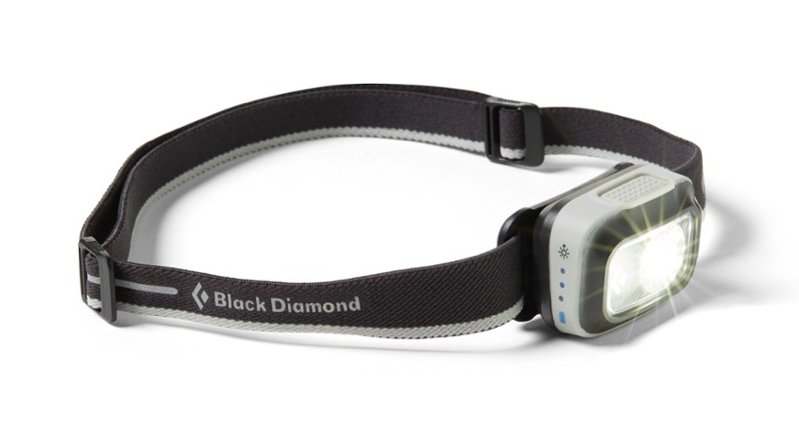 Weighing in at just 2 ounces, this headlamp is rechargeable with a battery meter built-in, which is handy, but doesn't have a red light, so it's best for pursuits that don't involve stargazing or preserving your night vision. It does have a low, high, and strobe setting, though. As the name might imply, brightness is rated at 225 lumens. Find the Black Diamond Sprint 225 at REI.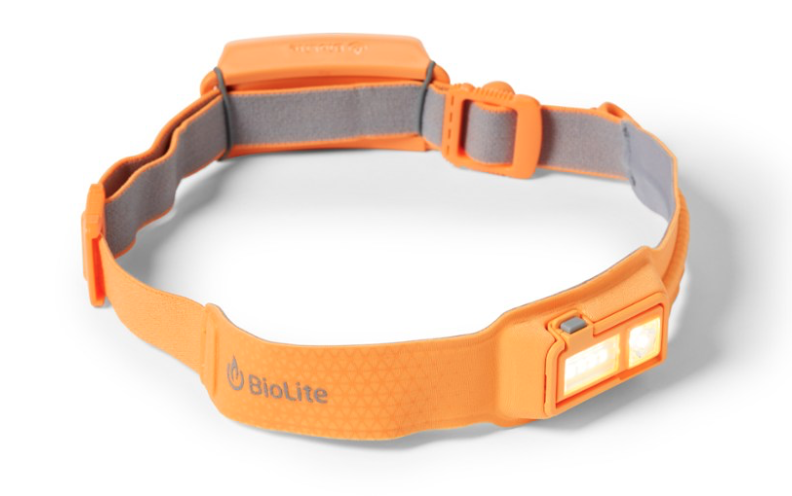 Just a smidge heavier than the BioLite 200, the BioLite 330 is a bit brighter (330 lumens), weighs in at 2.43 ounces, and includes a rechargeable battery that lasts up to 40 hours. It has 5 light functions, including two red light functions, and even has a small, tiltable face so you can direct the light while the straps stays flush with your forehead. Order the BioLite Headlamp 330 here.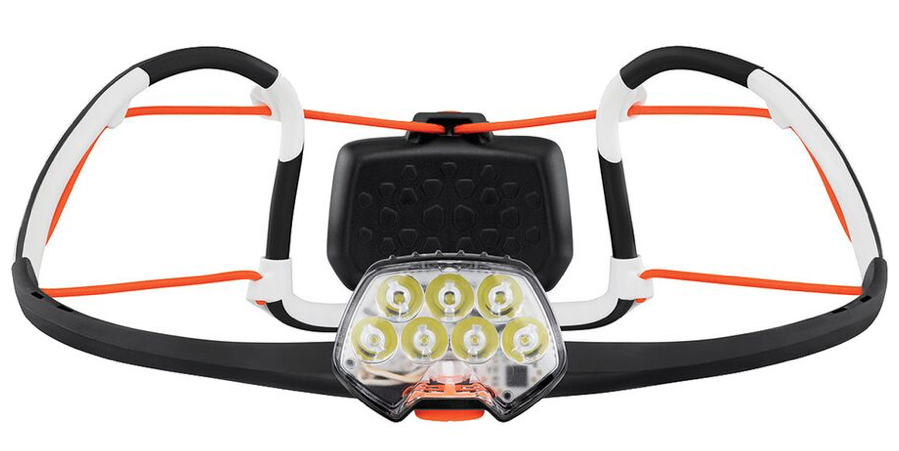 Petzl
IKO Core Headlamp
This uniquely designed hyper light headlamp features an AirFit headband that's ultra-thin and packable, 500 lumens and three lighting levels, a battery that charges via micro-USB (but can also run on three standard batteries), and even comes with a storage pouch that transforms the headlamp into a lantern. What?! It's also weather resistant and only weighs 2.7 ounces. Find the Petzl IKO Core Headlamp here.
•
That enough ultralight headlamps to get you started? We thought so. Looking for more gear reviews and recommendations? Check 'em out here! Or check out our three fave sustainable camp lanterns here.
*This post contains affiliate links, which mean we may receive a small percentage of sales that result if you click-click and subsequently lighten your load.
Alisha is a freelance writer and photographer based in Austin, TX. She loves her tiny house, vegan food and experiencing the community of travel in far away places. She's also pretty sure she's addicted to coffee. alishamcdarris.com