Looking for a fun, spacious, comfortable tent so you can really kick back and relax on your next camping trip? We got you. Well, UST's got you. With the fun, easy, totally kick-back-and-relaxable UST House Party 4-person tent. And we've got all the deets to help you decide if this tent is right for you.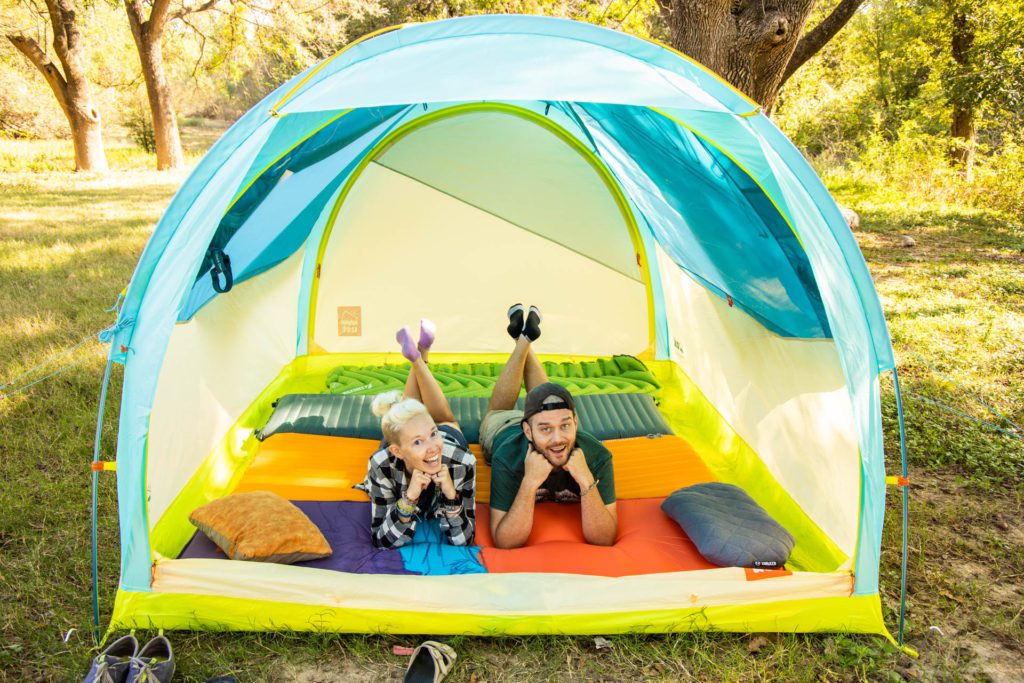 First things first: the specs.
Quick and easy setup
Expandable walls (meaning they can be guyed out for a bit more space)
Extra-large front and rear doors that open all the way
Single-layer design (meaning no fly to mess with)
8 Storage pockets
Color-coded poles
Large "window" vents on sides AND doors
Tall ceiling designed for standing (as long as you're shorter than 5'8″)
Durable materials
No Footprint required
4-Person tent
Weighs 9 lbs 8 oz
But let's break it down a little further, shall we?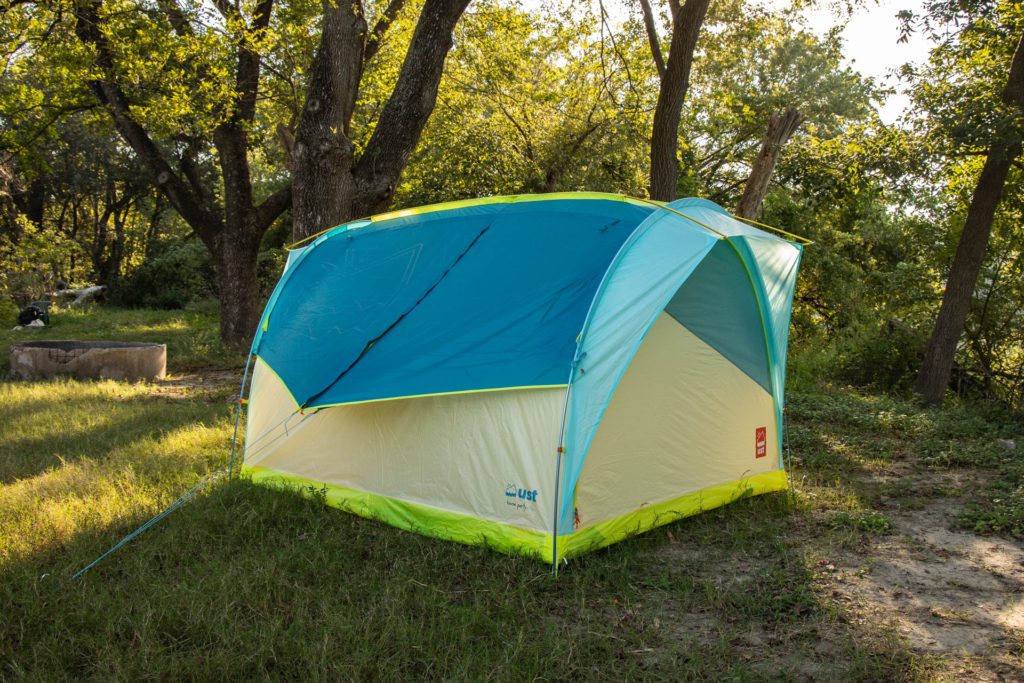 UST House Party 4: The Review
For starters, the UST House Party 4 was pretty easy to setup. The poles are color-coded to match the sleeves they're supposed to slide through to make it easy to figure out what goes where, and the two of us had no trouble getting the tent pitched in just a few minutes, even on our first time setting it up.
It's a single-wall construction, which means there's no separate fly. That makes setup more streamlined, but can mean condensation inside the tent could be a problem in especially cold and damp conditions. Though, frankly, the tent is so spacious I'm not sure that would actually be much of a problem.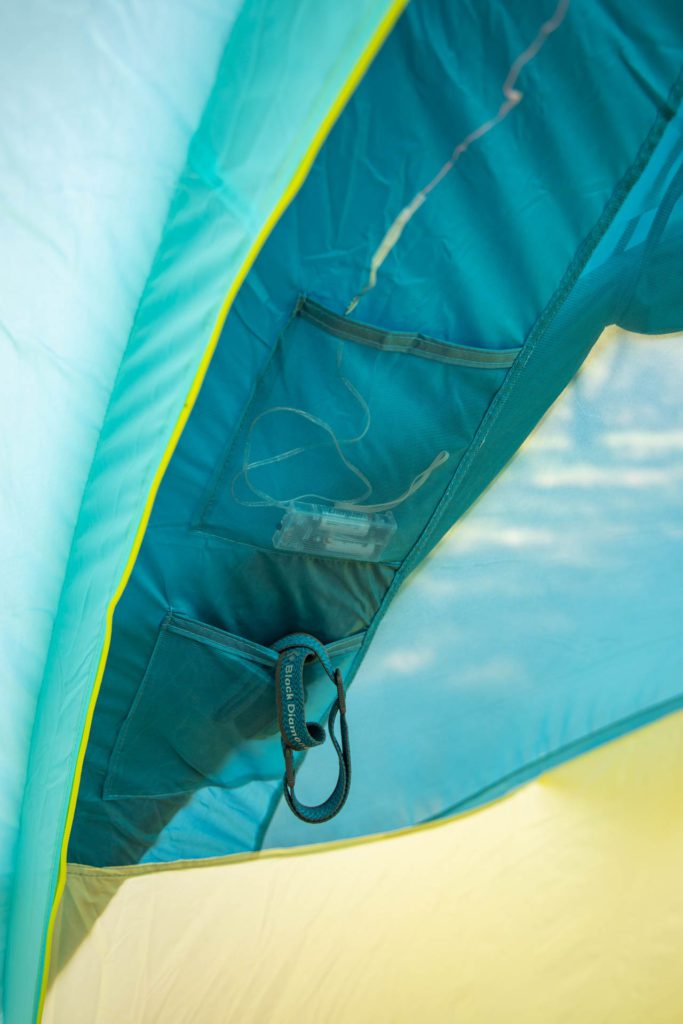 And yes, the House Party 4 is, as the name suggests, a 4-person tent. And yes, it does fit four sleeping pads. But you don't HAVE to fit four sleeping pads in there. In fact, we found we really liked the tent for just the two of us!
The interior was spacious–as in 62 square feet spacious–the ceiling tall enough for me to stand up in–as in 5 foot 8 inches tall–and with just two sleeping pads there was ample room to spread out and store our gear, bring in camp chairs and our camp table, eat, play games, work, you name it.
Basically, you can still relax, stretch out and enjoy yourselves, I dunno, bring in the laptop and get work done, no matter the weather. We were huge fans of all the space. I mean, this is practically the Ritz Carlton up in here compared to what we normally camp in (a tiny but delightfully ultralight two-person backpacking tent).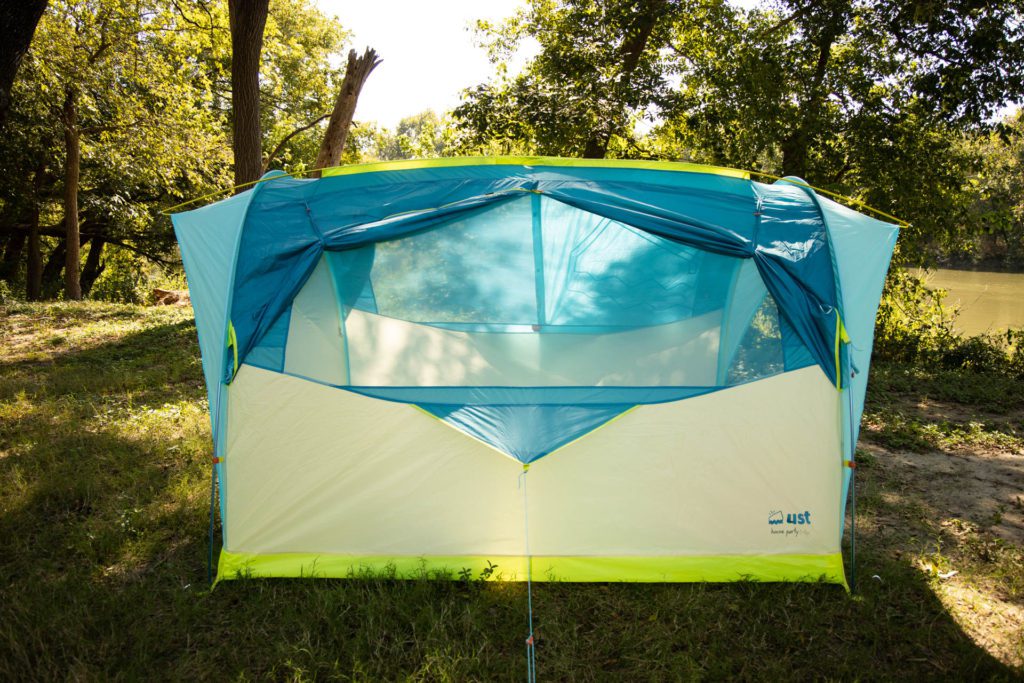 Then there's all the venting options. Both doors open up completely for wide and easy access–for people and breezes. But if you want to keep the bugs out, you can also just unzip the door flaps on the upper half of the doors for screened-in venting.
Both side walls are ventable, too. Just unzip, roll back and fasten open, and you more or less have 360 views and plenty of air flow! It also means lots of light, which is a plus.
Basically, we actually really dig this tent. Naturally, there are a few things we missed, like a vestibule. A vestibule really comes in handy when storing gear, even items like boots and daypacks, outside instead of inside the tent.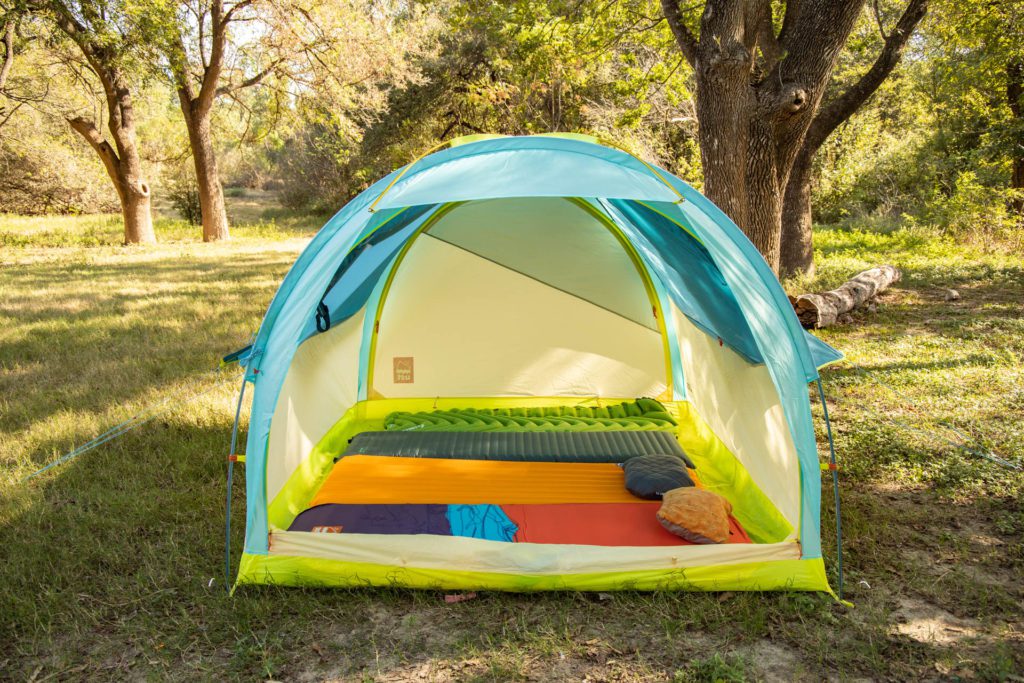 If there are fewer than 4 people inside, you can always just bring that stuff in, but if it's dirty or wet, it's nice to be able to leave some of that outside so you don't get the tent filthy. That goes double if it's raining.
Speaking of rain, it hasn't rained much here in Texas lately, so we haven't had the chance to test it in wet weather, but we're a bit dubious about how waterproof the zippers on the side flaps will be. The zippers are covered by fabric that velcros shut, but in especially windy, wet weather, it seems like there's a chance water could work its way under there and then through the zipper if it's especially windy.
But we'll update you on that in the description when we finally test it in the rain.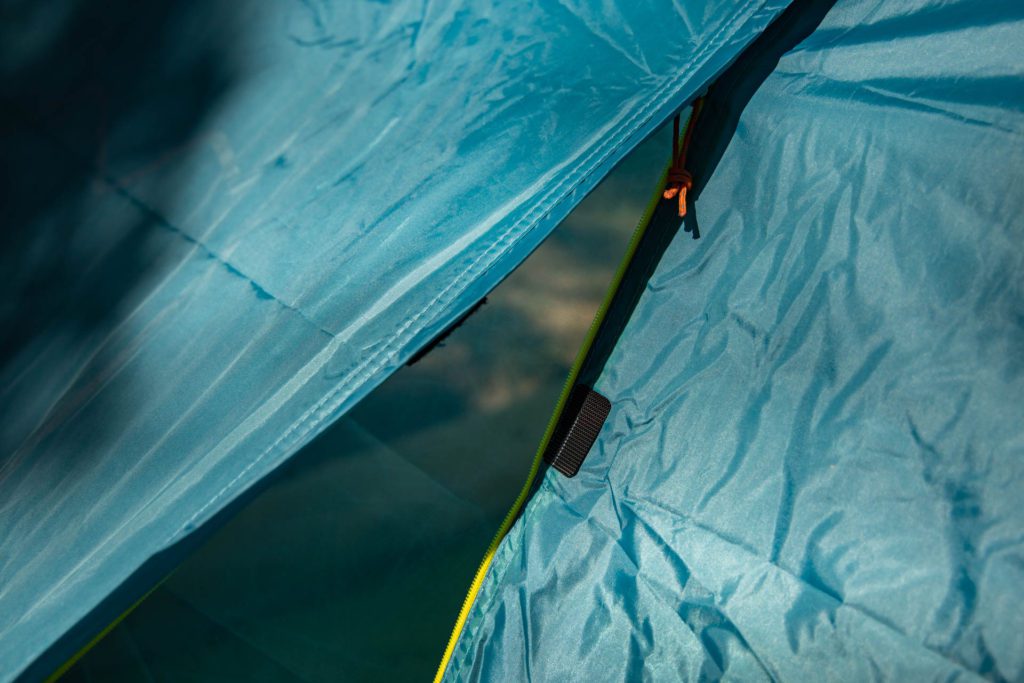 Of course, the UST House Party 4 isn't intended for backpacking. It's more for frontcountry camping or car camping when you're rolling up to your campsite in the trusty road trip mobile and just unloading everything from your trunk.
As for sustainability, well, UST still has a way to go on that front, unfortunately. But, the brand did confirm that next year a majority of their products will be bluesign approved as well as Oeko-Tex certified, both trustworthy certifications that have to do with sustainable fabric and manufacturing. Plus, all of the hang tags for their current line of camping gear are biodegradable or recyclable. It's not huge, but it's something.
In any case, we look forward to seeing them put a little more emphasis on sustainability as they make gear that's approachable and affordable for folks of all skill levels.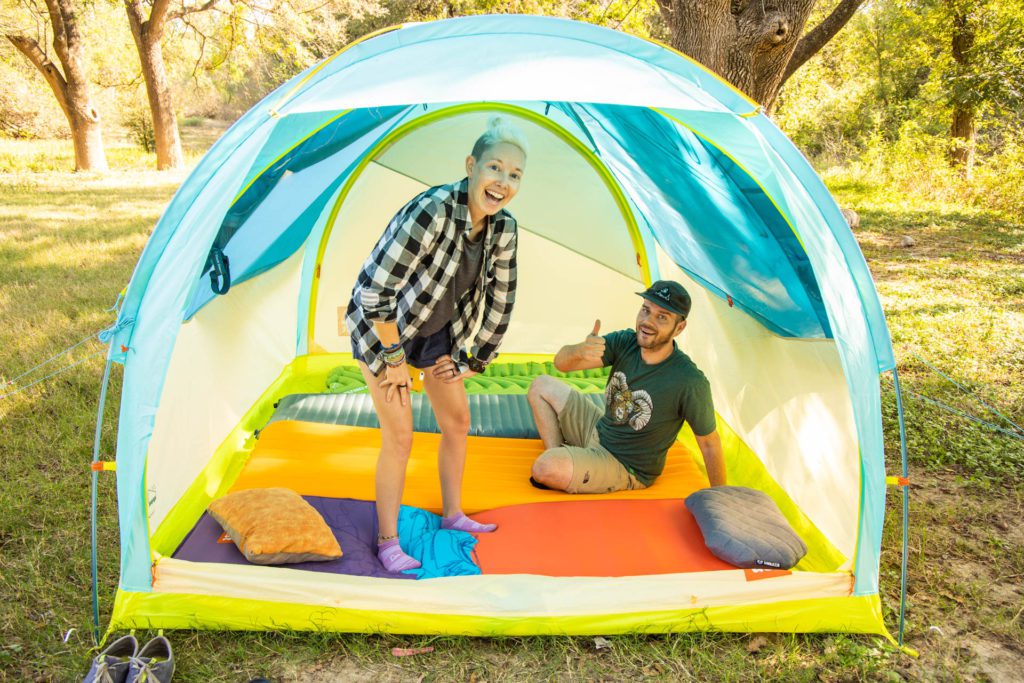 Bottom Line
The UST House Party 4 is a fun, spacious, comfortable tent. We're definitely going to keep in on hand for epic car camping adventures so we can spread out and relax inside a shelter for a change (we frequently have to take cover from rain or brutal sun while camping). Want to check out the UST House Party 4 for yourself? Find it here.
Then check out the UST Monarch review we did if you're in the market for a cozy, super versatile, just as colorful, more sustainable sleeping bag.
Then get out there, "don't be outdoorsy, be outdoors," and wander on.
•
This post contains affiliate links, which means when you clicky-click and make a purchase, you may help support this channel! Thanks for that. You rock.
Alisha is a freelance writer and photographer based in Austin, TX. She loves her tiny house, vegan food and experiencing the community of travel in far away places. She's also pretty sure she's addicted to coffee. alishamcdarris.com