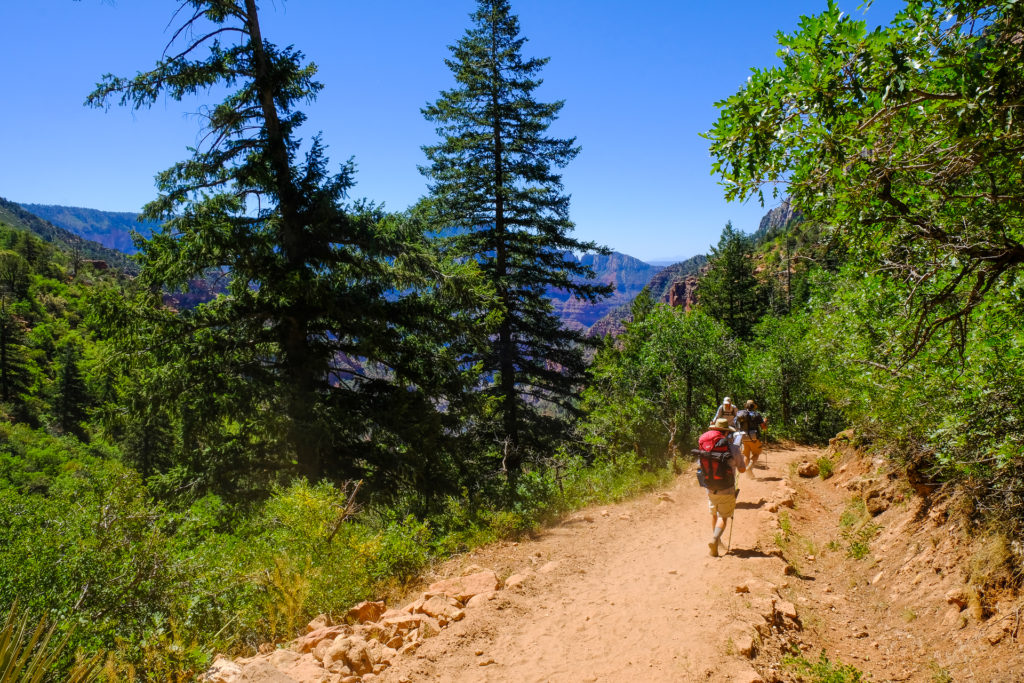 Have you always wondered what's in our backpacks when we hit the trail? Have you read our backpacking checklist and post about the uncommon essentials we take with us when we hit the trail but wish you had specific recommendations for brands and models? Well, we're gonna tell you what's in our packs, because friends don't let friends carry crappy backpacking gear.
And in case it matters to you, we bought all of this stuff ourselves. It's been tried, tested, and none of it was provided for free (not that that would impugn our honesty). This is also not everything in our packs, just the major stuff, so if you think something is missing, that's why. We didn't think you'd be all that interested in the exact brand of stuff sack or toothbrush we use (but if you are dying to know, I guess it wouldn't hurt to ask). So without further ado, here's a list of what's in our pack (starting with, you know, the actual pack):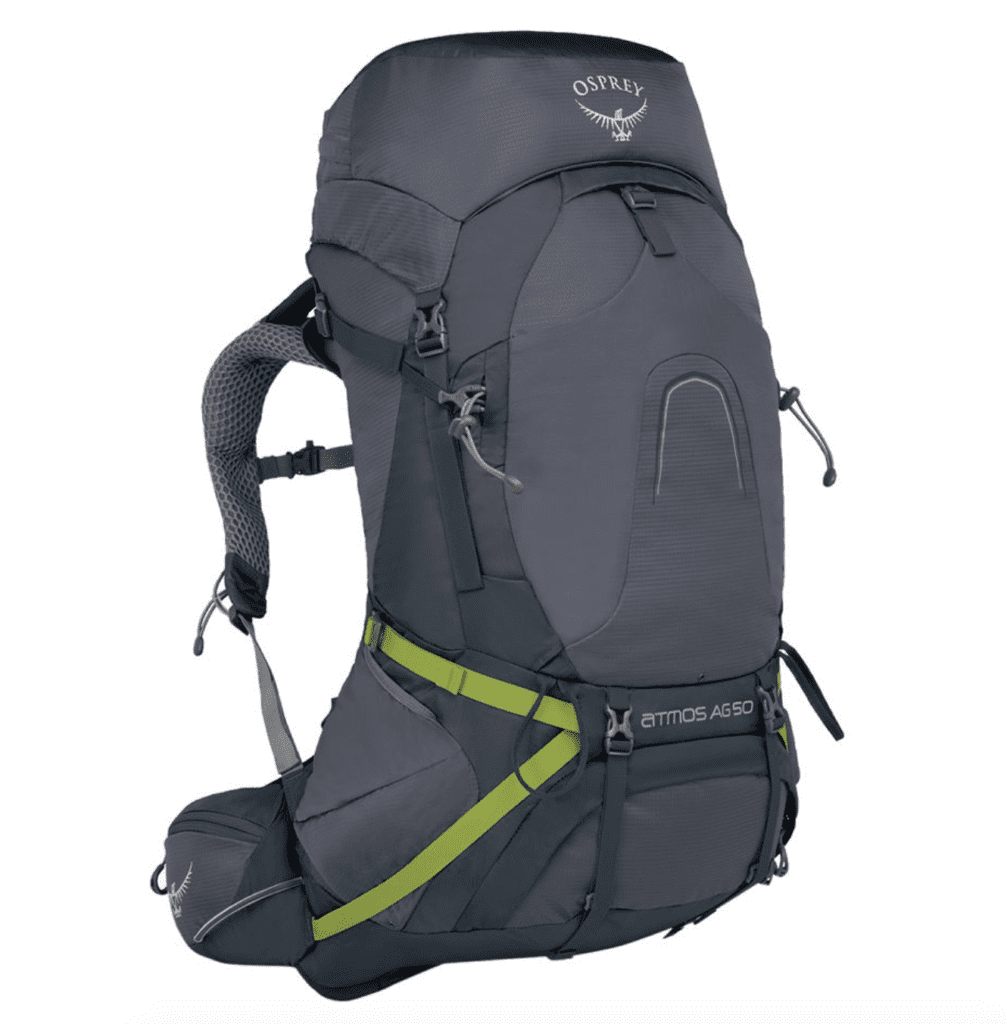 I. Love. This. Backpack. This Osprey Atmos AG 50 (also comes in 65L) is the most comfortable thing I've ever loaded with 25 pounds and carted up and down mountains and across canyons. It's the only pack I've ever used that doesn't make me groan in discomfort when I put it on and doesn't create any sore spots on my hips or shoulders. Get your own here. Josh is currently carrying a Coleman backpack that was super cheap when he needed a new one, but it's kinda starting to fall apart and I don't even think they make it anymore, so he's dreaming of the day when he gets to upgrade to the Atmos, too. Read (or watch) our review here.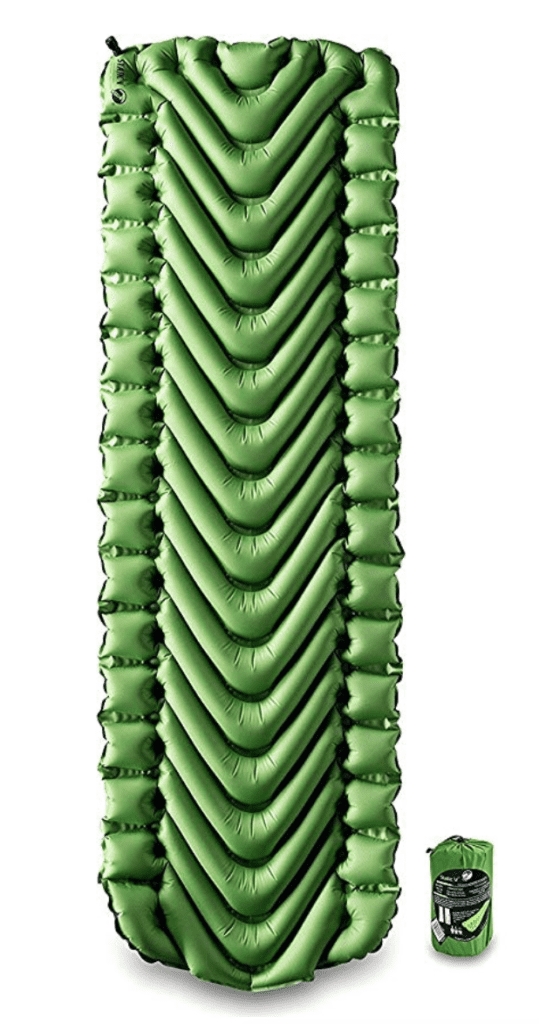 We've been using these Klymit sleep pads for years. They're comfy, pack down small, and haven't sprung a leak yet. But when they do, they came with repair kits and a lifetime warranty, so that's cool (and practically essential for good backpacking gear). Order one here.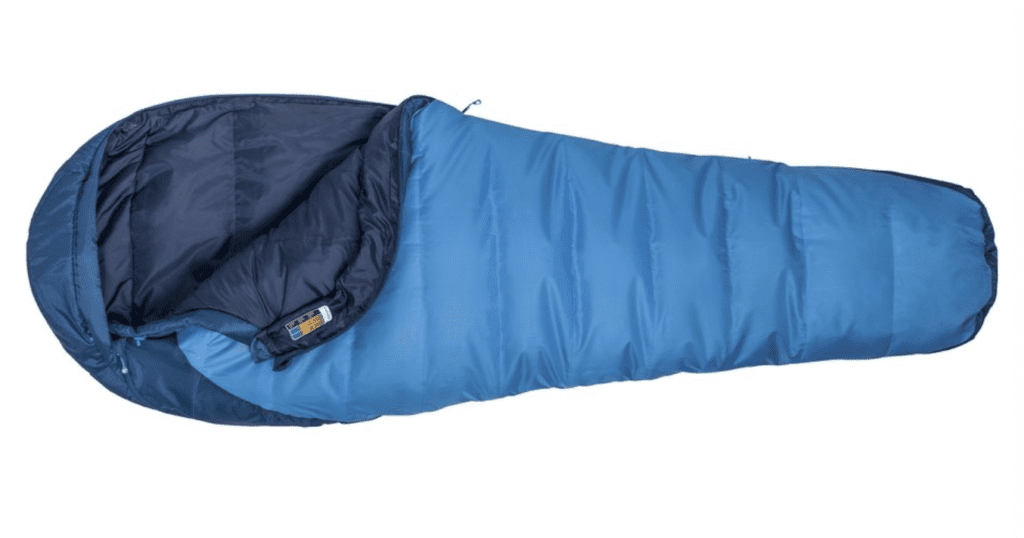 To be honest, these Marmot Trestles bags could pack down smaller and be a smidge lighter, but for the money, (read: smaller down-alternative sleeping bags are exorbitantly expensive) these are hard to beat. They're cozy and comfy and don't contain any dead bird feathers. Huzzah! Buy one here.

We might be in love. This Big Agnes HV UL 2 weights just over 2 pounds and packs down so tiny we could swoon (we might have when we first got it). It is a bit snug for two people–there's not a lot of extra room for stuff or to sit and play cards–but I can deal to enjoy a tent that weighs so little and can take 40 mph winds! That's backpacking gear I can get behind! Lighten your load here.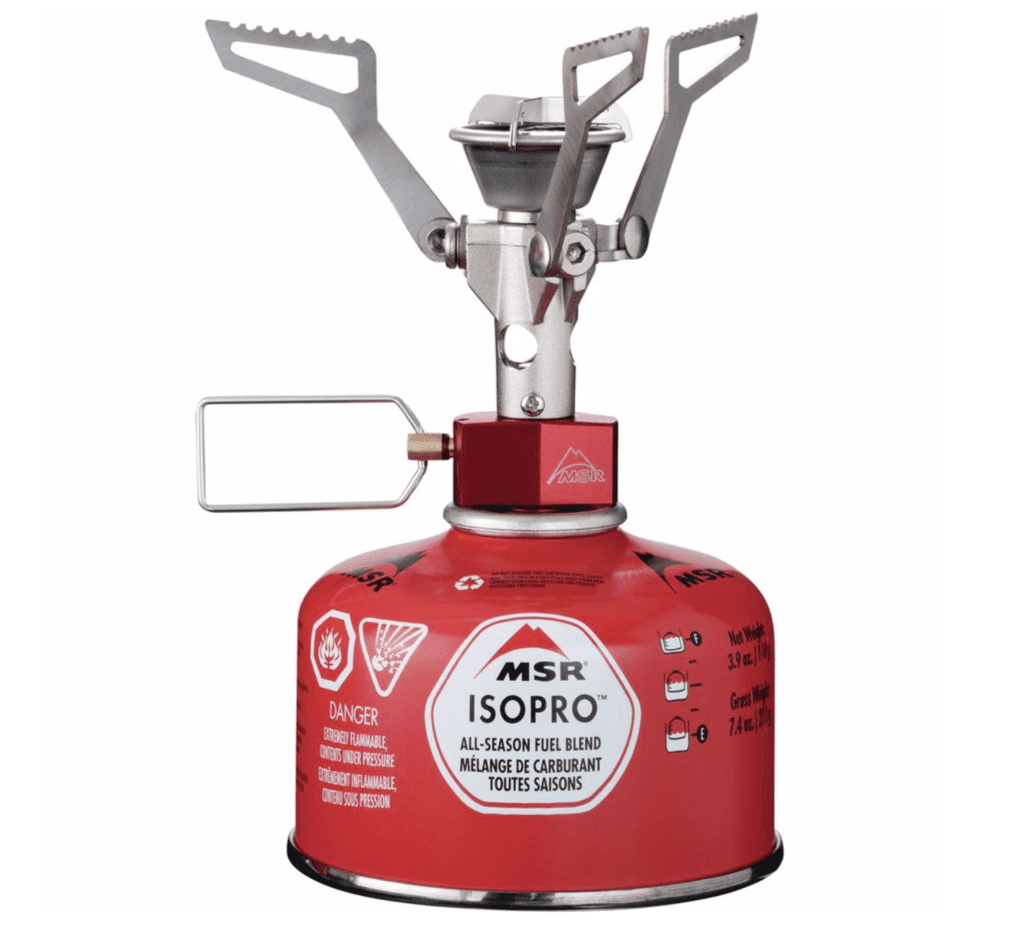 The MSR Pocket Rocket is certainly one of the smaller, lighter models out there. It's not the best choice for windy conditions or super high altitudes, but it's phenomenal for everything else. Order one here.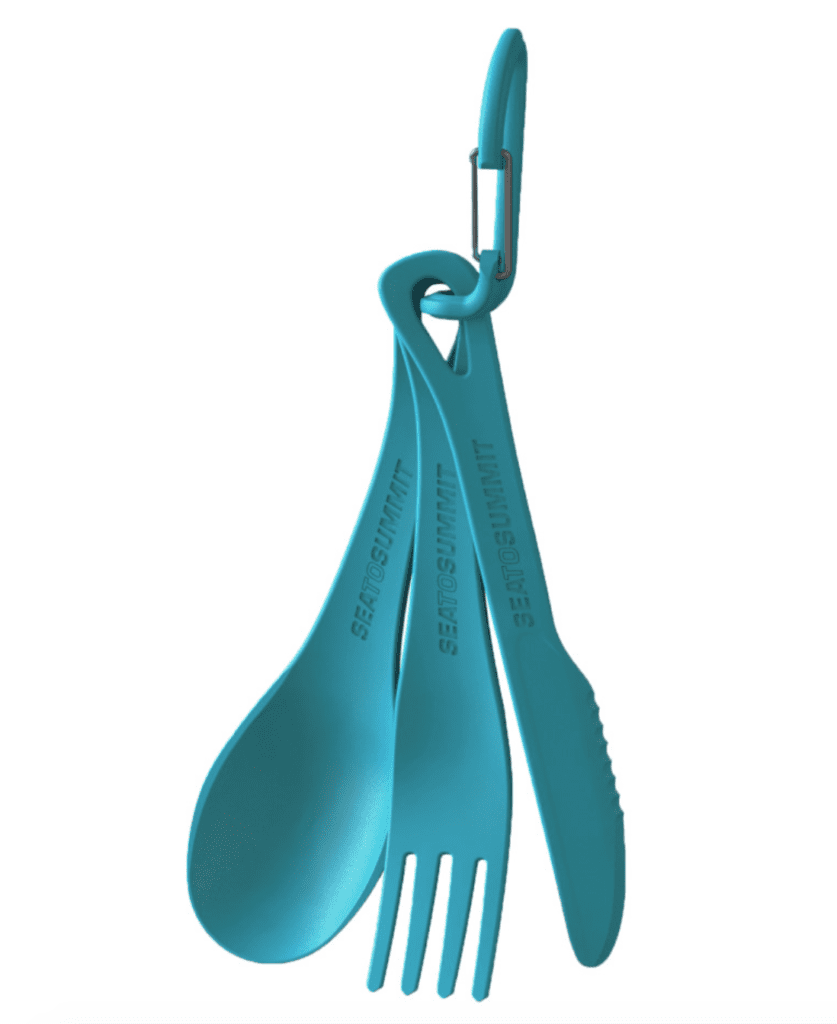 Cookset: A Hodgepodge of Items
We've never gotten one of those fancy matching, nesting cooksets. They're cool, but we each started out with our own bowls, plates, etc. before we were married, and they're still in great condition, so we keep usin' 'em! I have a Sea to Summit plasticware set and a GSI bowl, Josh uses a GSI spoon (and steals my knife when he needs one) and a plate/bowl, and we boil water in our lightweight kettle. We rarely use a pot or skillet, but when we do, it's this one that came with Josh's kit.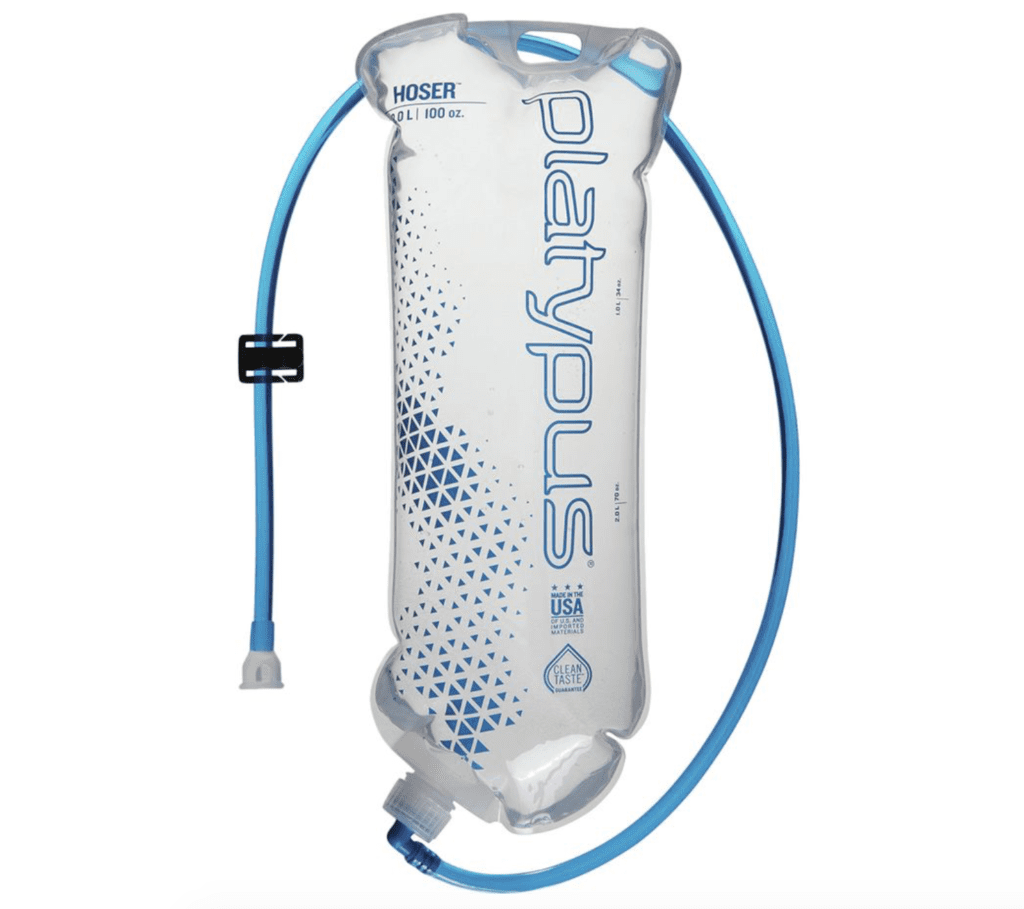 No backpacking gear arsenal is complete without a hydration reservoir. I am currently using a Platypus 1L similar to this one, but if I'm being honest, it's too small. I'd prefer (and recommend) a 2-liter like Josh's, which is an Outdoor Products 2L reservoir, which I also like better because it has a lock next to the bite valve so you don't pull a wet pack out of your trunk because you accidentally leaned it on top of the mouthpiece…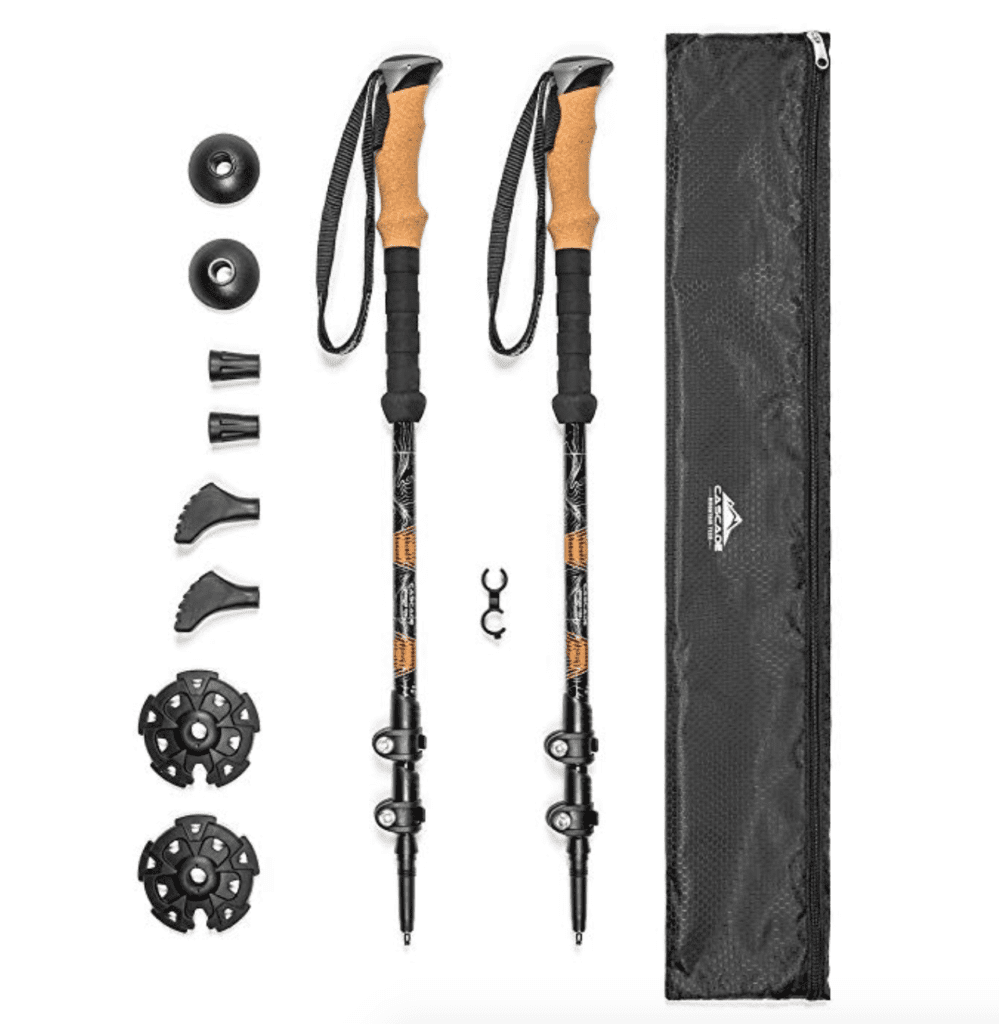 Basically, we have cheap trekking poles that we picked up at Walmart (but are also available on Amazon, here). However, when we need new ones, you better believe we're going to get these inexpensive Cascade Mountain Tech trekking poles.
Give you a good idea of where to get started when it comes to backpacking gear? Maybe help you figure out what to buy to replace the worn-out items you currently have? We hope so. If your gear closet is already well-stocked, well, we hope you enjoyed a peek into ours. Feel free to revel in superiority if your gear is cooler than ours (or slightly jelly if it's not). We don't mind either way!
Gear up and wander on!
*This post contains affiliate links
Alisha is a freelance writer and photographer based in Austin, TX. She loves her tiny house, vegan food and experiencing the community of travel in far away places. She's also pretty sure she's addicted to coffee. alishamcdarris.com