When it comes to staying warm during outdoor winter activities, protecting those digits is of the upmost importance. So we did some digging and found a whole slew of cozy, warm, sustainable gloves and mittens that are perfect for winter (and also happen to be vegan). So cover those fragile extremities and get out there and enjoy the season!
Sustainable Gloves and Mittens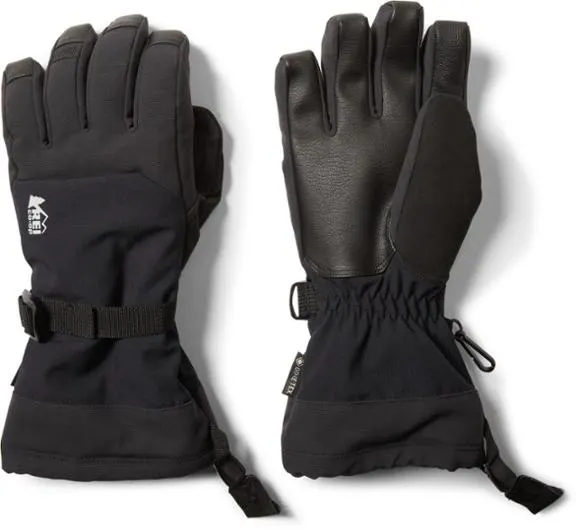 REI Co-op Gauntlet GTX Glove and Mitten
Made with Blusign approved materials and synthetic leather, the REI Gauntlet is available for men, women, and as mittens, so you're fingers are covered no matter how you like to sheath them. They're also insulated, leash-compatible, waterproof, and even have a touch-screen compatible finger and thumb! Find all three versions of the Gauntlet GTX on REI here. You can also check out the REI Co-op Switchback gloves and mittens here.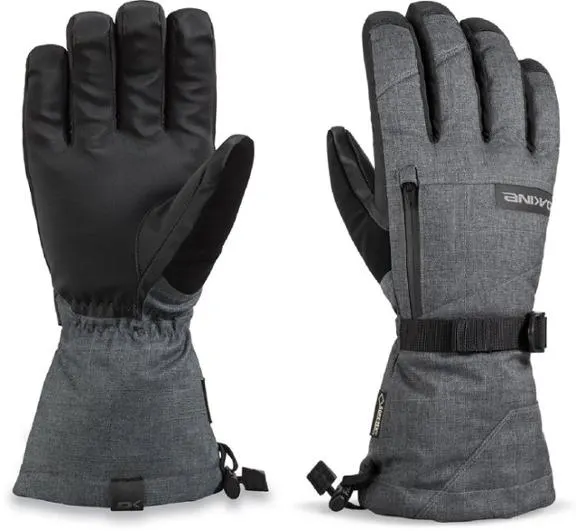 Dakine Titan GORE-TEX Glove and Mitten
Another option that's available in glove or mitten form, the Dakine Titan is waterproof and breathable with a PFC-free DWR finish, made with partially recycled materials, come with removable fleece liner gloves, and rubber palms means they're fully synthetic. They even have zippered pockets on the back for stashing small valuables! Find the "men's" Titan here and the women's version of the mitten, the Sequoia, here.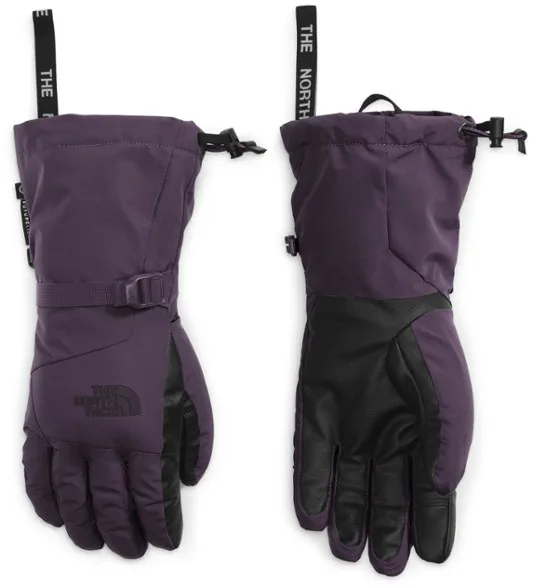 The North Face Montana FUTURELIGHT Etip Glove
Available for men and women in more than just black and grey (woo hoo!), these sustainable gloves and mittens are fully synthetic, made of recycled polyester, are waterproof and breathable, have an elastic wrist least and nice long gauntlets to keep out the snow and cold. Oh, and did we mention they feature touch-screen compatibility? Win. Find the whole line of Montana Futurelight Etip gloves here.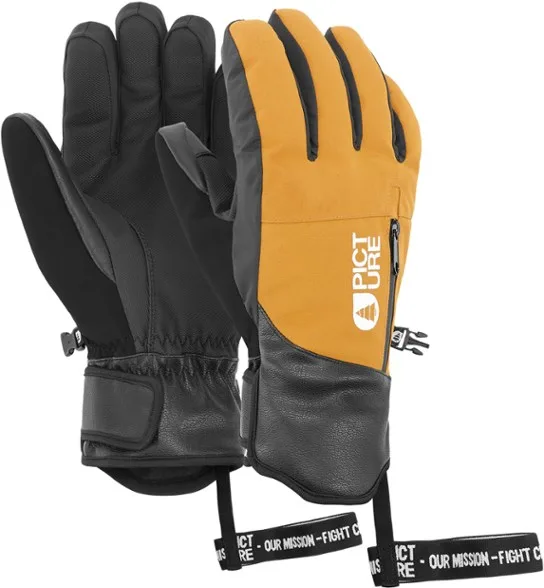 Picture Organic Clothing Madson Glove and Anna Mitten
The gloves are technically labeled as "men's" and the mittens as "women's," but if you don't have exceptionally large or small hands, we say they're interchangeable! Both the gloves and mittens are fully synthetic, insulated, and made of partially recycled materials. They're waterproof but breathable, use PFC-free DWR, the gloves have zipper pockets on the back to stash hand warmers or valuables, and even come with wrist leashes. Bonus: there's soft material on the thumb for snot wiping (they also happen to be fairly budget-friendly as far as quality gloves go). Find the Madson Gloves here and the Anna Mittens here.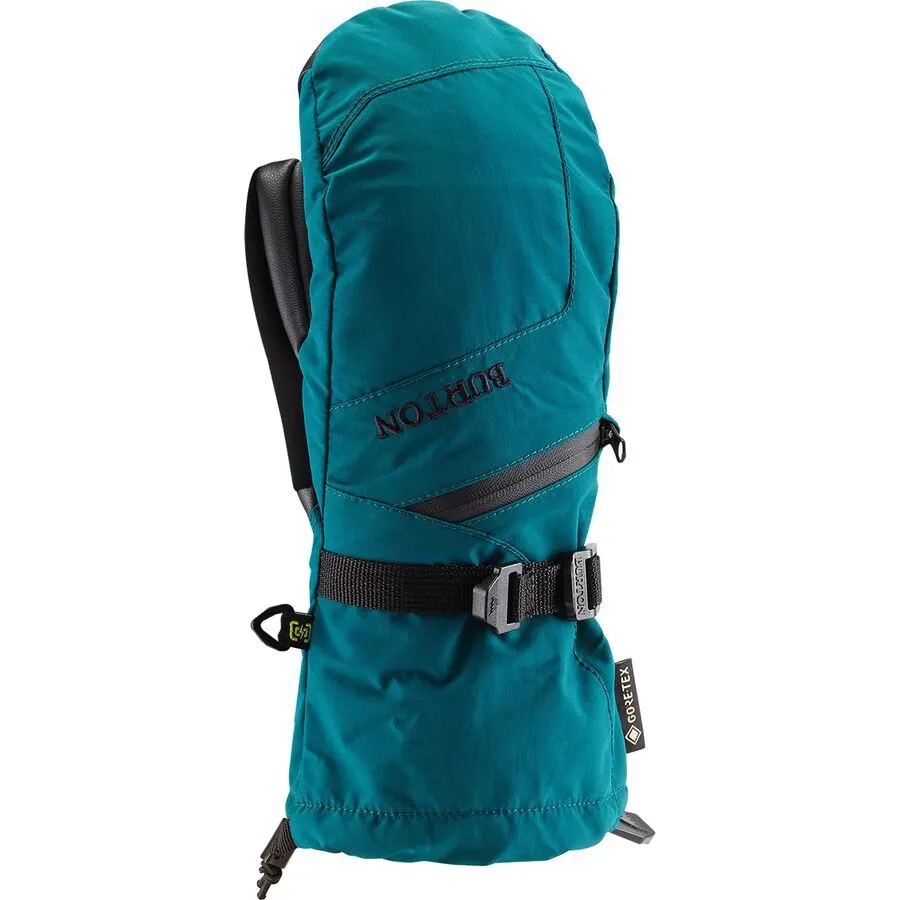 Burton GORE-TEX Glove and Mitten
Touchscreen compatible, waterproof, fully synthetic AND they come with a liner glove included? And all from a Certified B-Corp?! These gloves may not be made of recycled materials, but their from a brand who puts some serious emphasis on sustainability. Plus, they're available as mittens and gloves, so pick your poison (in your favorite color). Find the women's mittens here and the men's mittens here. Plus the women's gloves here and the men's gloves here.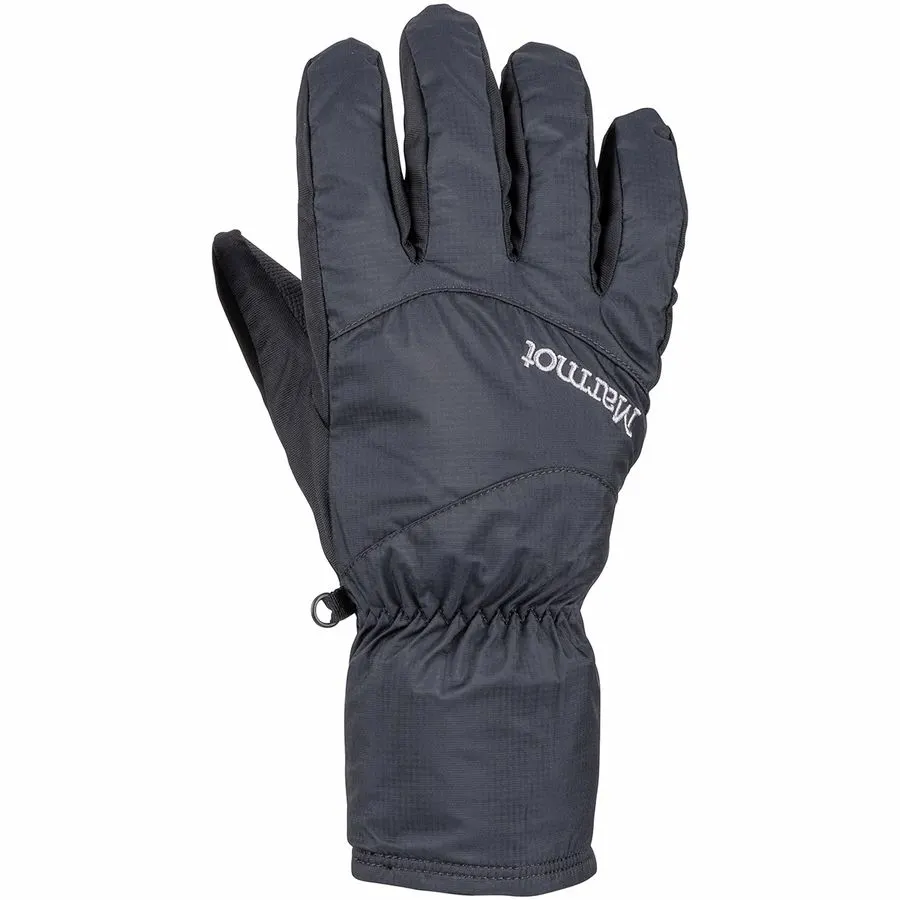 Marmot PreCip Eco Undercuff Glove
Much like the Marmot PreCip Eco Rain Jacket (which we featured in this post about eco-friendly rain jackets), this glove's outer fabric is made of 100% recycled materials. It's one of the least expensive gloves on this list, but it's still cozy and waterproof and features a nice snug cuff to fit under your jacket sleeve instead of ballooning over it. It's only available for men, but check it out here.
•
Ready, set, slide your hands into one of these sustainable gloves and mittens and stay warm this winter. And check out this post if you're looking for sustainable snow pants or this post featuring sustainable coats and jackets. Whatever you do, don't let a little snow keep you from playing outside. Wander on.
•
This post contains affiliate links. That means when you clicky-click with your touch-screen compatible gloves and make a purchase, you help support Terradrift. Don't worry; you won't pay a cent extra.
Alisha is a freelance writer and photographer based in Austin, TX. She loves her tiny house, vegan food and experiencing the community of travel in far away places. She's also pretty sure she's addicted to coffee. alishamcdarris.com