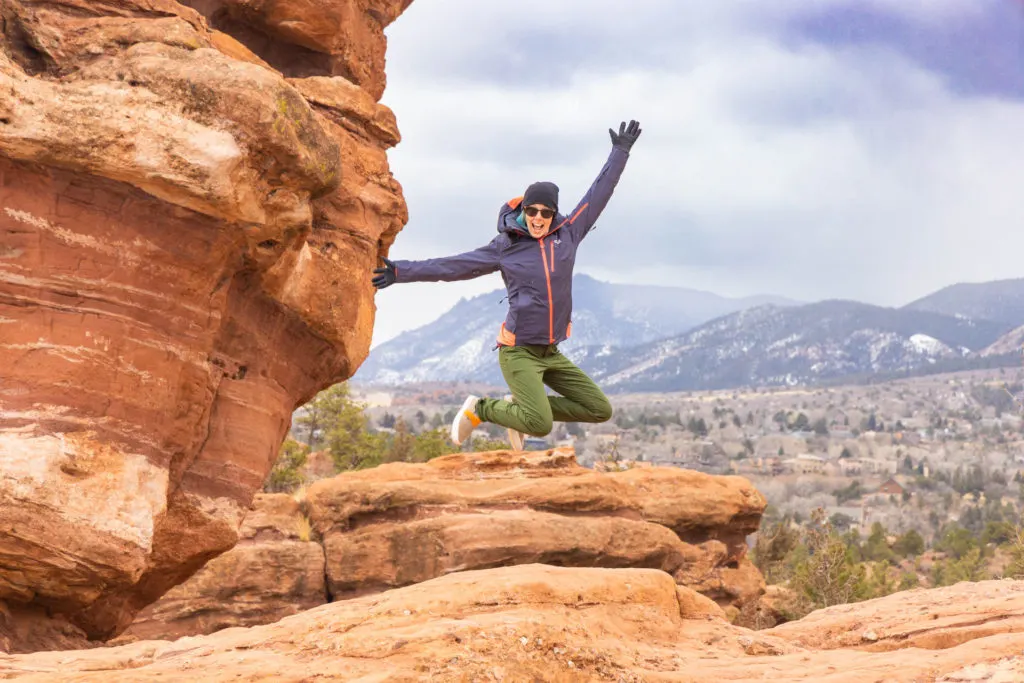 We love winter here at Terradrift. Maybe because we don't actually live in a part of the country with an actual winter (absence makes the heart grow fonder and all that), maybe because we're still just kids at heart and never grew out of wanting to play in the snow…who knows? But one thing's for sure: we don't enjoy being cold. Especially me. I'm a tiny human with no built-in insulation and I get real cold real fast. The solution? Giant, puffy, sustainable coats and jackets to keep me cozy when the temps drop.
But we don't want just any winter coat. On the contrary, down is a no-go for us (read why we say no to down here), plus we want our outerwear to be as sustainable as possible. So we did some digging to find some rad, sustainable coats and jackets, winter coats, ski jackets, you name it, that will insulate you from sub-freezing temps AND are kind to the planet.
Sustainable Coats and Jackets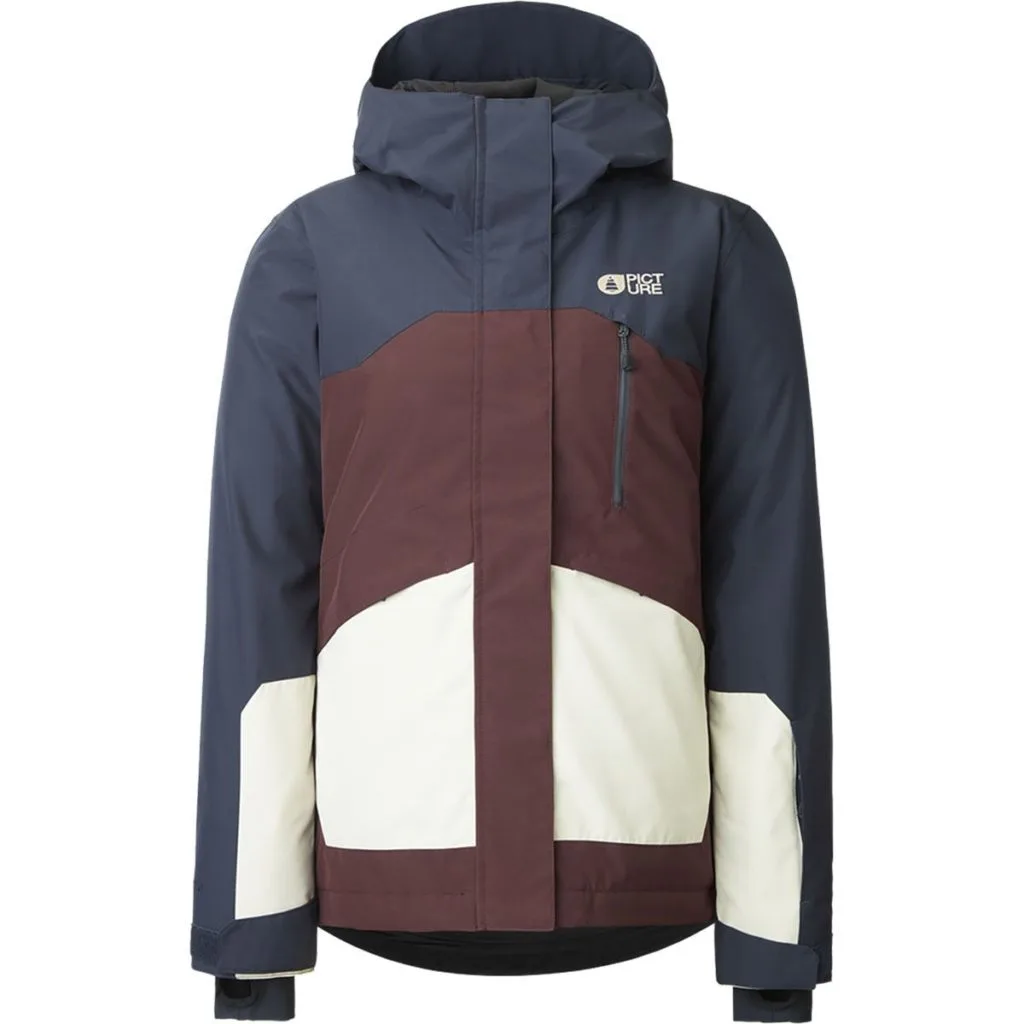 Picture Organic Clothing
Known for creating super sustainable clothing and outerwear, Picture Organic Clothing's line of winter coats is no exception. The women's Week End Jacket, for example, is an adventure-ready ski jacket filled with synthetic insulation, it's waterproof, and the fabric is made using recycled sugar cane fibers and plastic bottles! Likewise, the men's Track Jacket is all of the above with a recyclable membrane. And read our Q&A with Picture Organic Clothing here.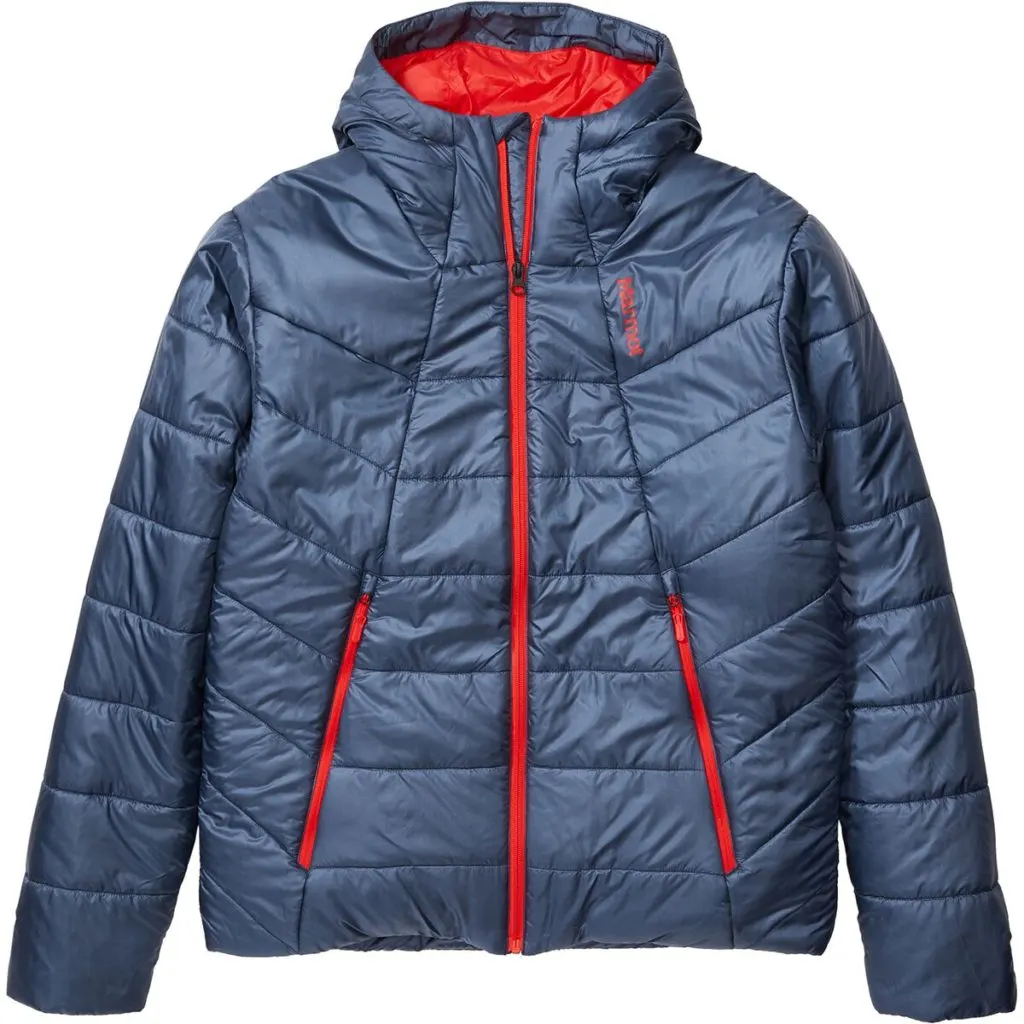 Marmot WarmCube Featherless Jacket
Need a cozy coat that looks as good wandering around town as on the trail or at the crag? Marmot has it. It's the WarmCube Fetherless Jacket and it's unique because instead of just fill stitched throughout, synthetic insulation is packed into cubes in the jacket's interior to keep fill from shifting and trap body heat better. Bonus: it's made of recycled materials. Find the men's here and the women's here.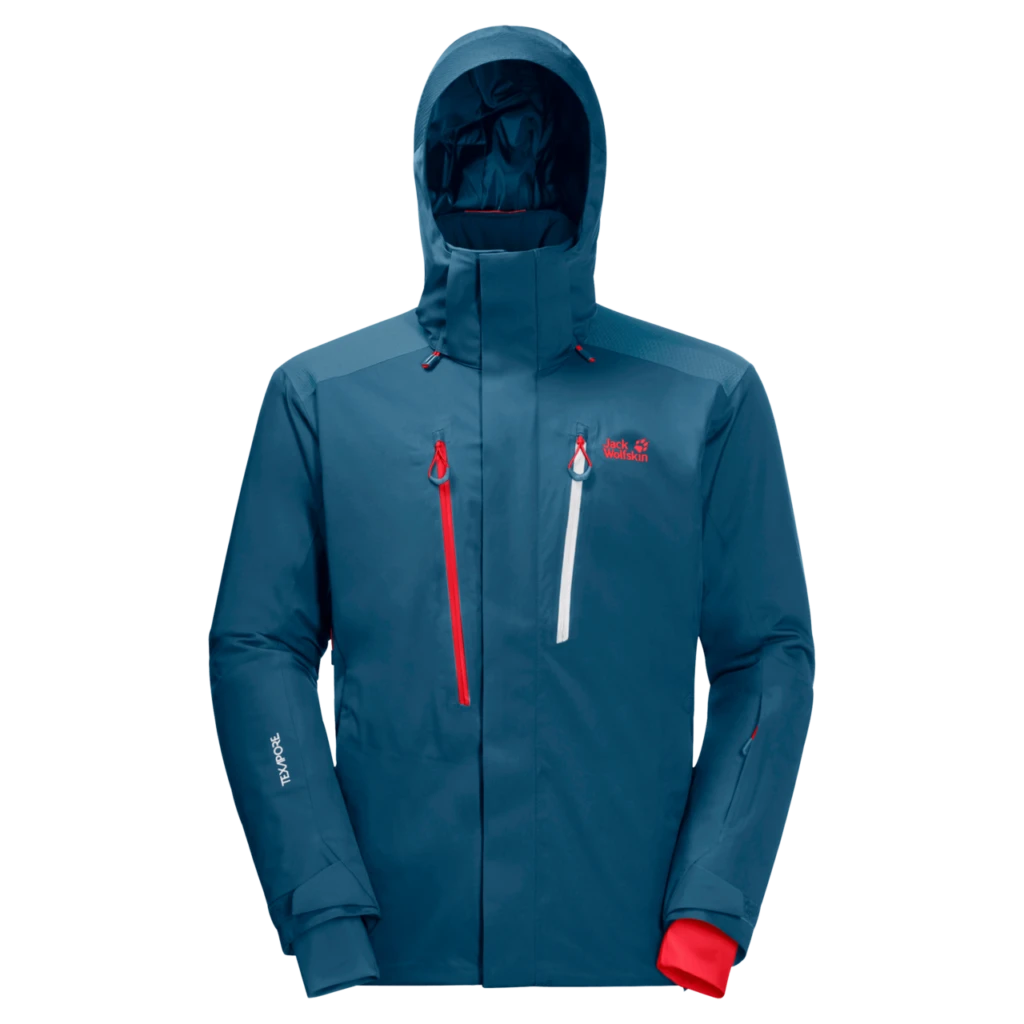 Jack Wolfskin Snow Summit
Another brilliantly designed and sustainable coat, the Jack Wolfskin Snow Summit is cozy and warm and makes a fantastic ski/snowboard/sledding jacket, but will also keep you cozy on grocery runs and walks around town. It's waterproof, windproof, dyed using less water, PFC-free, made of recycled materials, and it's even Bluesign approved. Plus it includes Recco tech! Check out our review video of the Snow Summit jacket here and find it for women here and men here.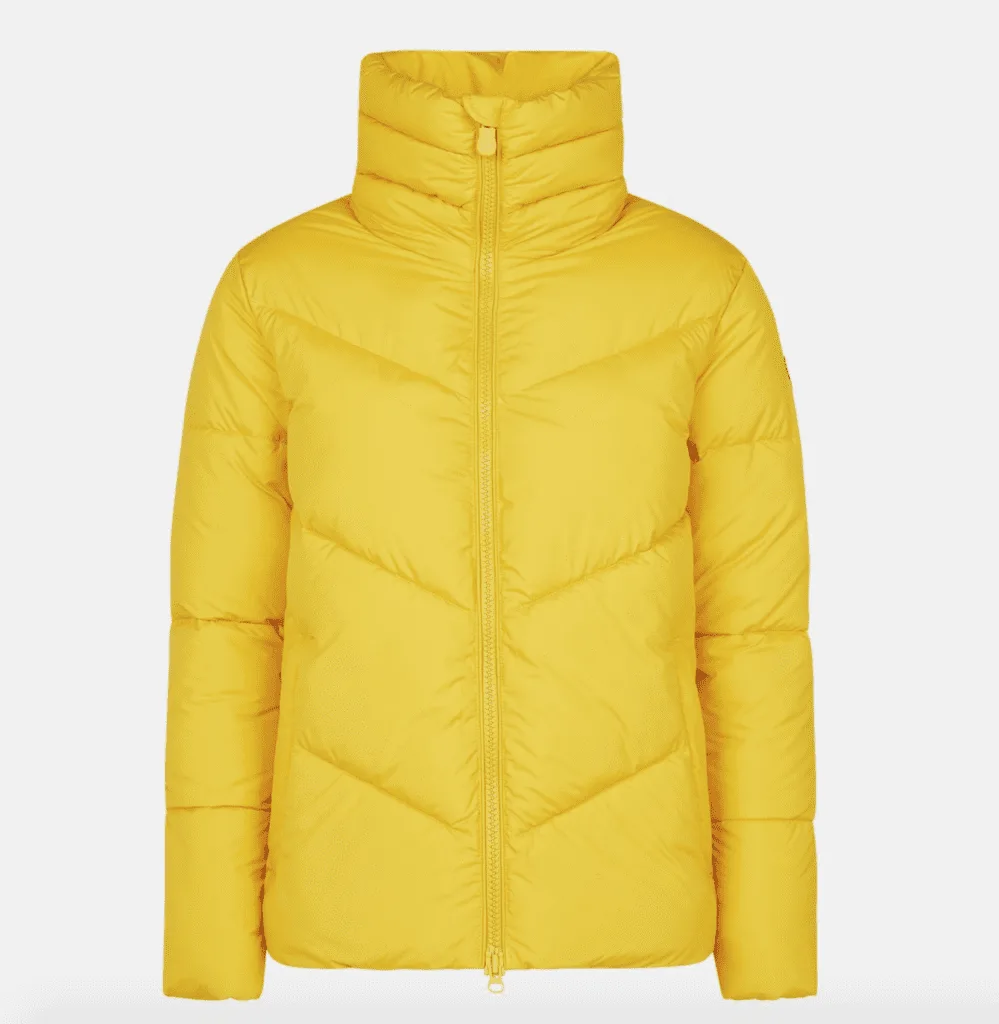 Save the Duck
From faux fur-lined puffy coats to hooded and non-hoody puffier jackets perfect for moderately cold climates to frigid arctic temps, Save The Duck has quality, cozy, animal-free outerwear for men, women, and kids. They have long coats and short coats, weatherproof and leisure outerwear, and all of this brand's options are down-free, leather-free, and more eco-friendly than your average puffer jacket. They even make a line of coats out of recycled materials and completely biodegradable coats, so go nuts! You can find many of the brand's styles at online retailer Moosejaw, here. Check out our review of Save the Duck jackets here.
Wuxly
Need to stay really warm? Like really, really warm? With super high-quality sustainable jackets on the same level as Canada Goose but completely synthetic? Wuxly has you covered. Literally. With seriously serious coats for women and men, there are plenty of options for everything from puffer jackets to parkas that will keep you toasty to -22ºF(!!!). This brand is all vegan, so all of their coats are down-free, plus they focus on sustainable manufacturing and responsible materials like fabrics made of recycled plastic bottles.
•
Want more sustainable winter clothing and gear? Check out our list of sustainable snow pants here and sustainable gloves and mittens here plus our guide to layering and list of packable vegan jackets! Playing in the snow? Learn about hiking spikes and traction in this post. Then get out there, don't let the cold stop you, and wander on.
•
*This post contains affiliate links. Which means we may receive a portion of any sales that result for you clicky-clicking away. Which means you're supporting more content like this. Thanks for that. You rock.
Alisha is a freelance writer and photographer based in Austin, TX. She loves her tiny house, vegan food and experiencing the community of travel in far away places. She's also pretty sure she's addicted to coffee. alishamcdarris.com