We love winter hiking and backpacking. Especially when we travel (maybe you saw our post on 4 winter hikes near Aspen?). So when we were in Utah this month, we hit the snowy trails. And because we want everyone to love playing outdoors in the show as much as we do, here are 4 epic winter hikes near Salt Lake City for your exploratory pleasure. So grab your traction devices and get moving already!
4 Winter Hikes Near Salt Lake City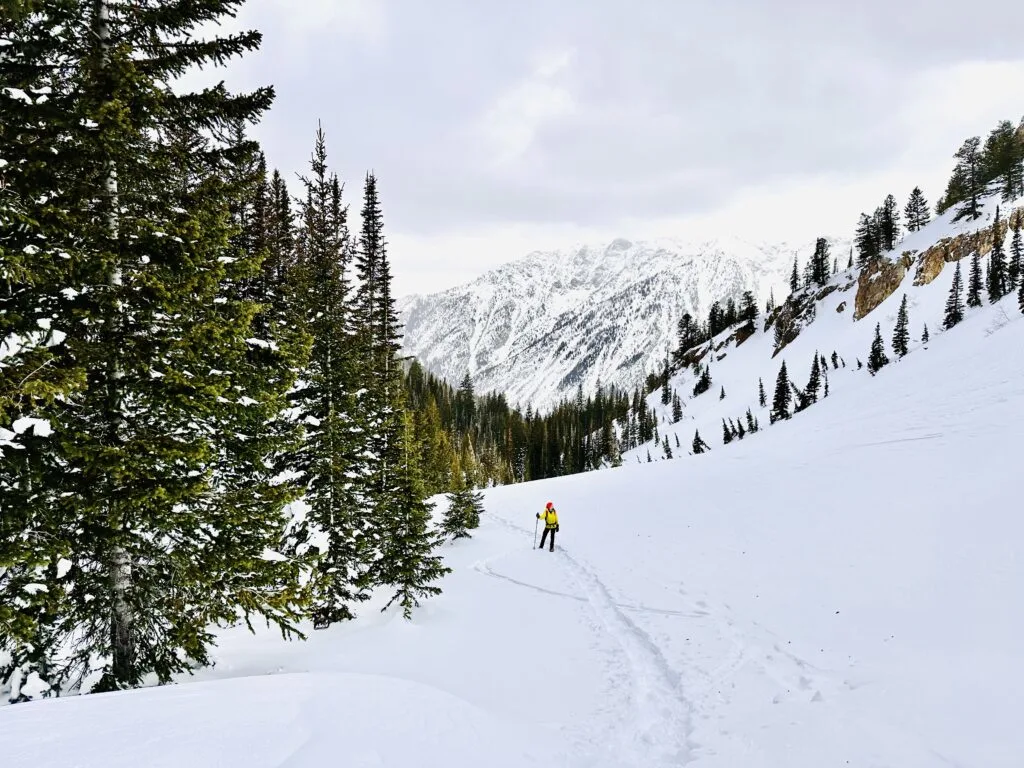 Red Pine Lake Trail–7.5 miles
You want an epic winter adventure? This is it, kids. Bring your snowshoes, 'cause that's the only way you're gettin' to Red Pine Lake. The trail goes on from there, but it's a great place to stop, take a break, then turn around and head back. You'll travel a total of about 7.5 miles and climb over 2,100 feet. The lake will be entirely covered with snow, but on a clear day, you can see peaks and mountains in just about every direction. It's worth the effort. See the trail on AllTrails.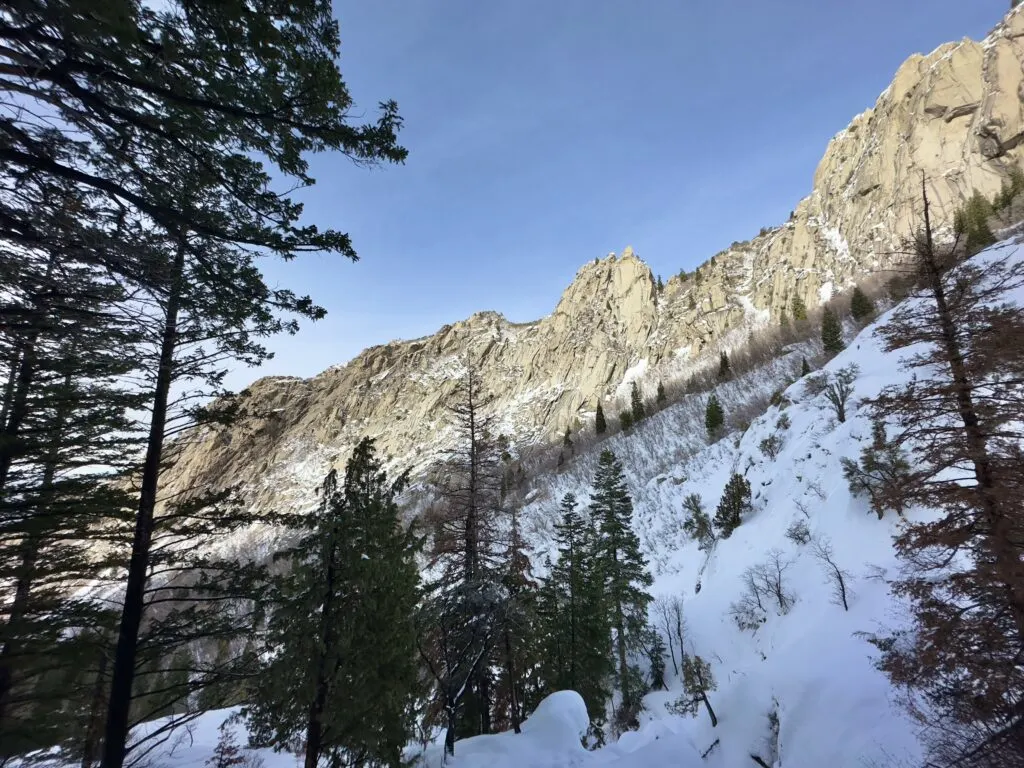 Bell Canyon Trail–4.6 miles
Slightly less aggressive than Red Pine Lake, Bell Canyon is just as impressive. You'll travel through sunny open sections and wooded trails with mostly a gradual incline (until the last half a mile or so, that is). Then, one most winter days, you should be prepared with traction devices like micro spikes to keep your footing on slick and steep terrain. But as a reward for climbing almost 1,500 feet in 2.3 miles, you'll be treated to a cascading waterfall surrounded by mountains. Not too shabby. See the trail on AllTrails.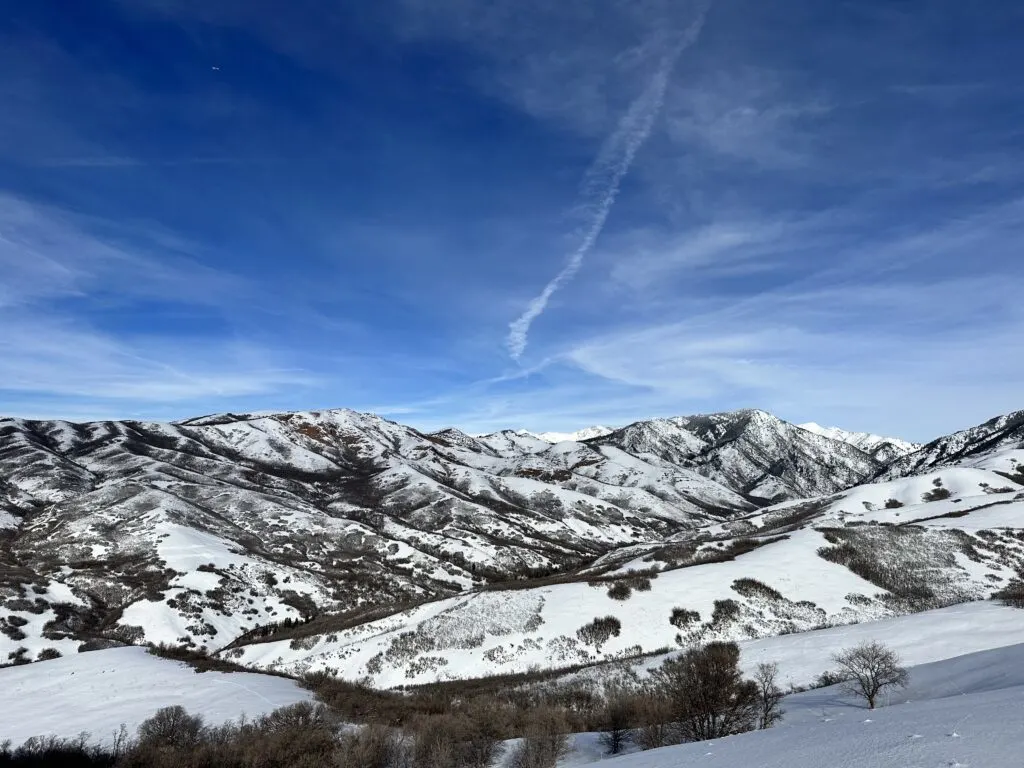 Avenue Twin Peaks–3.6
Who doesn't love a picturesque hike close to the city? This winter hike in Salt Lake City is actually in Salt Lake City. You'll still be in one of the upscale neighborhoods near downtown when you get to the trailhead. Park on the street, then start heading up. As with most hikes in the mountains, it gradually climbs with a couple steeper sections until you've ascended a mere 988 feet to reach the top of the twin peaks. Depending on the weather, you may need spikes or snowshoes, especially for the last section, but you're gonna enjoy the views of the surrounding mountains along the way, we promise. See the trail on AllTrails.
Solitude Nordic Center–Various
There are 9 kilometers of trails available for snowshoeing at Solitude Nordic Center, but that's not all you can do: bring or rent cross country skis and you can also glide along more than 13 kilometers of groomed track. You will need to purchase a day-use ticket ($10 for snowshoeing, $24 for Nordic skiing), but you can bring your own gear, rent it when you arrive, and even take a lesson if you're new to cross country skiing. Most trails are loops and gently roll, so they're a great place to start if the altitude is getting to you. Find more info on Solitude's website, including a map.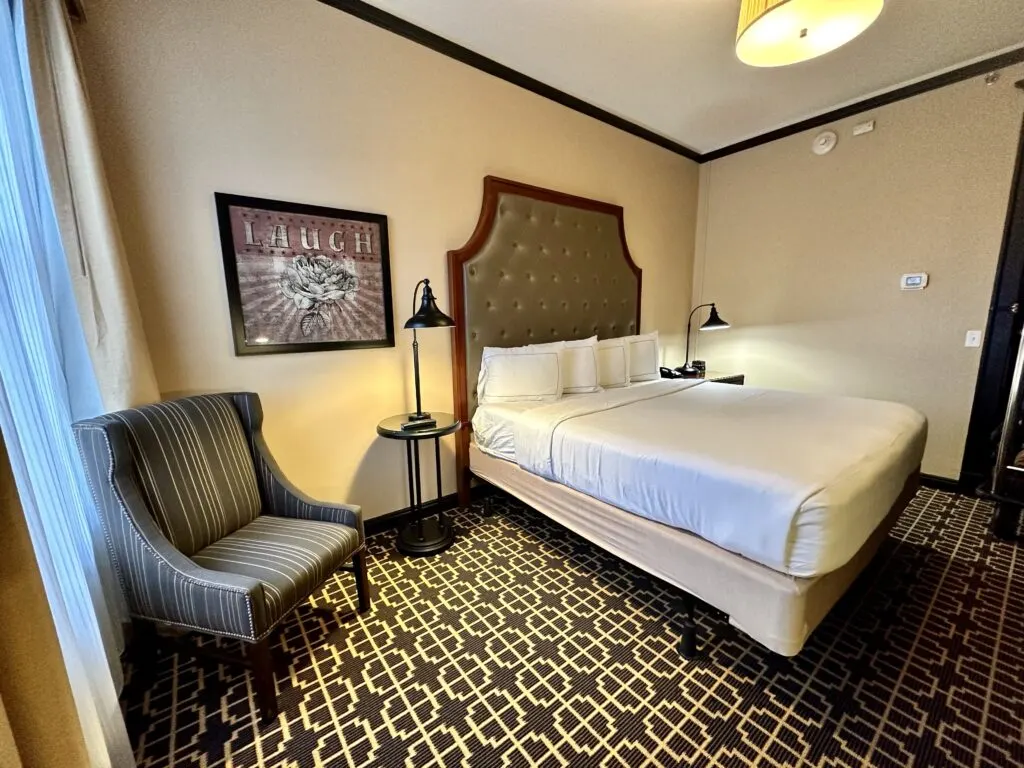 Where to Stay: The Peery Hotel
Ditch the cookie cutter hotel chains and book a few nights at the Peery Hotel in downtown SLC if you plan to hike in the city. It's centrally located, sure, but it's the understated yet classy rooms in this historic building that really make the stay special. Bonus: the old hotel (part of the Hilton Autograph Collection) is purportedly haunted. We didn't run into any ghosts while we were there, but I could definitely picture them meandering up and down the old staircase…
•
This post contains affiliate links, which means when you clicky-click and book a stay, you also help support Terradrift!
Alisha is a freelance writer and photographer based in Austin, TX. She loves her tiny house, vegan food and experiencing the community of travel in far away places. She's also pretty sure she's addicted to coffee. alishamcdarris.com