You know we love sustainable outdoor gear here at Terradrift. I mean, give us an undyed hiking boot, a backpack made with recycled materials, or a PFC-free rain jacket and we're happy campers. So we love hearing about what's new, sustainable, and exciting in the world of outdoor gear. Fortunately, we just left Outdoor Retailer in Salt Lake City, the largest outdoor trade show in the country, and this is the gear we're most excited about, most of which was on display at the expo. Check it all out now! You just might find your new favorite piece of sustainable outdoor gear.
Rad New Sustainable Outdoor Gear for 2023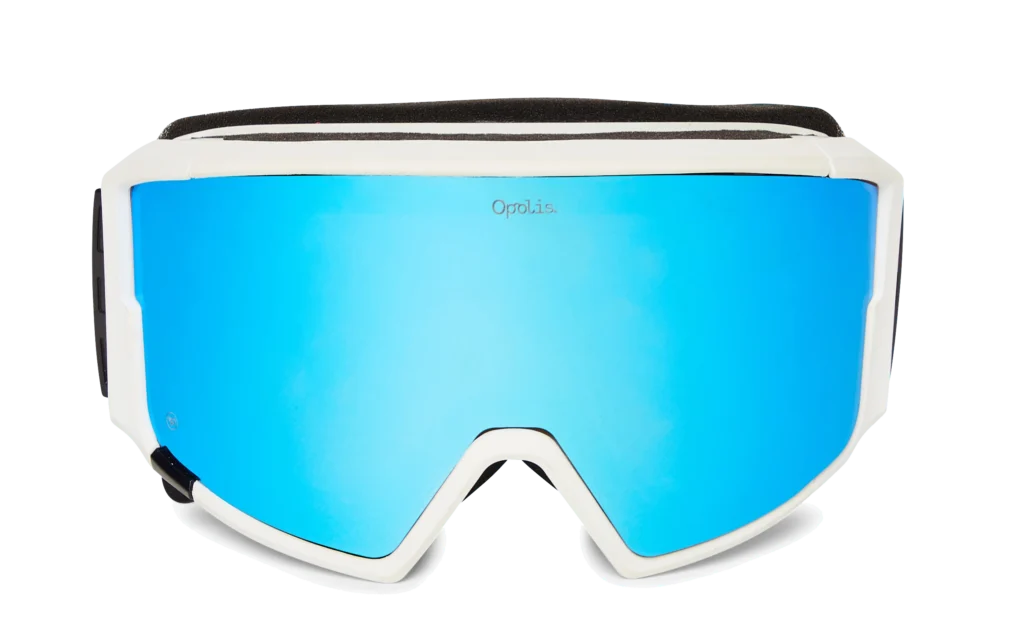 Opolis
You may have seen our review of Opolis sunglasses, which are made of ocean plastic, and we are obsessed with, but now the conscious brand has released a pair of ski goggles made of the same plastic waste! Now you can feel better about replacing your scratched-up pair! Pre-order them here.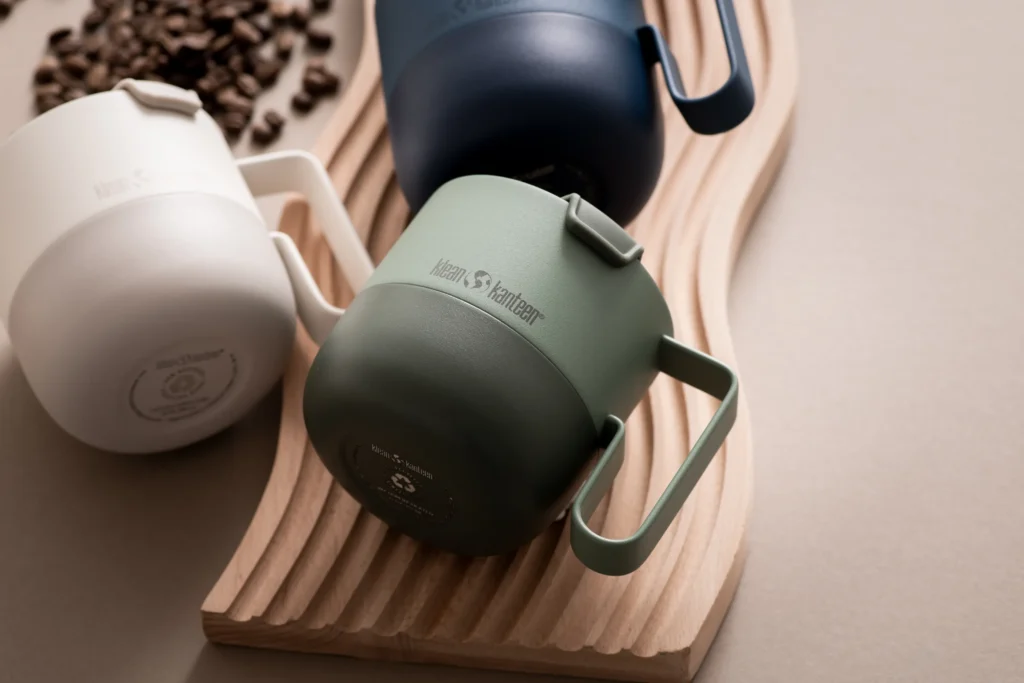 Klean Kanteen Rise
An insulated drinking vessel is a beautiful thing. Especially if it's from the new Rise line from Klean Kanteen. But not only are these new insulated tumblers, mugs, and wine vessels sleek and picturesque, they're sustainable, too. Each one is crafted from 90% post-consumer recycled stainless steel, which reduces steel-related emissions by 50%. Find the whole line here.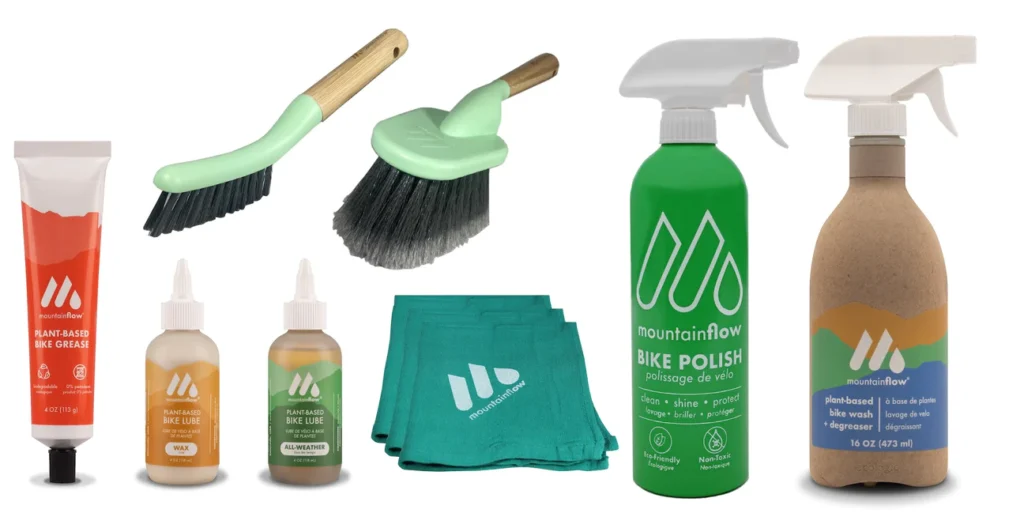 MountainFlow Bike Care Kit
Looking for a better way to take care of your bike? Mountain Flow has you covered with this all-in-one kit that has everything you need to clean, lube, and scrub down your bike until it glistens (and functions) like new. And the products are plant-based! Find the kit here.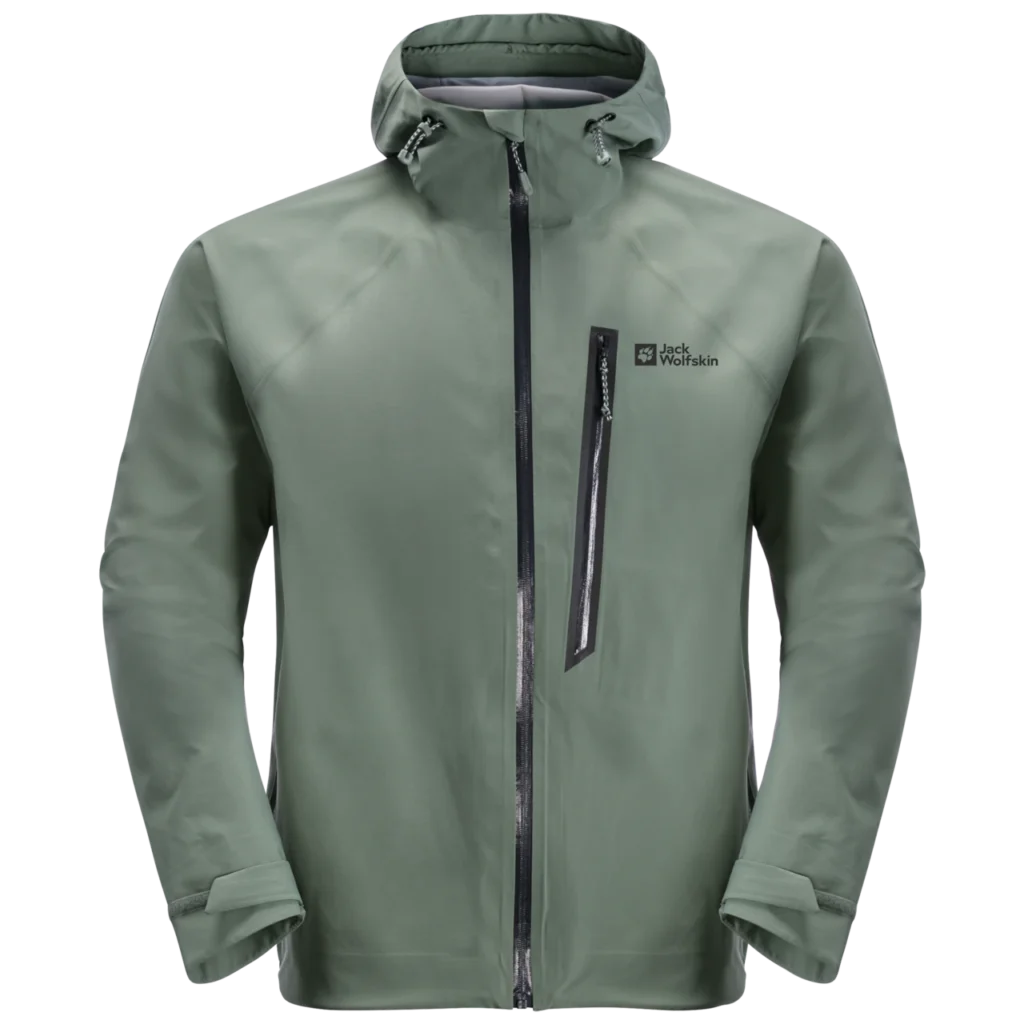 Jack Wolfskin Tapeless Jacket
If you're looking for a sustainable rain jacket or shell, take a peek at the Jack Wolfskin Tapeless Jacket. The brand itself prides itself on its sustainable efforts and gear, and this shell is no exception: the brand worked hard to figure out how to remove 60 feet of seam tape from every jacket, meaning not only have they reduced waste and materials required, but they've also made the jacket more functional and, hopefully, long-lasting (seam tape is usually the first part of a jacket to fail). Find it here.
We're big fans of multi-functional footwear, and Palladium does not disappoint, including in the sustainability department. The uppers are made of recycled materials, the boots are completely vegan, and they can easily transition from light trails to city streets, making them a great boot for travel. Find the boots here.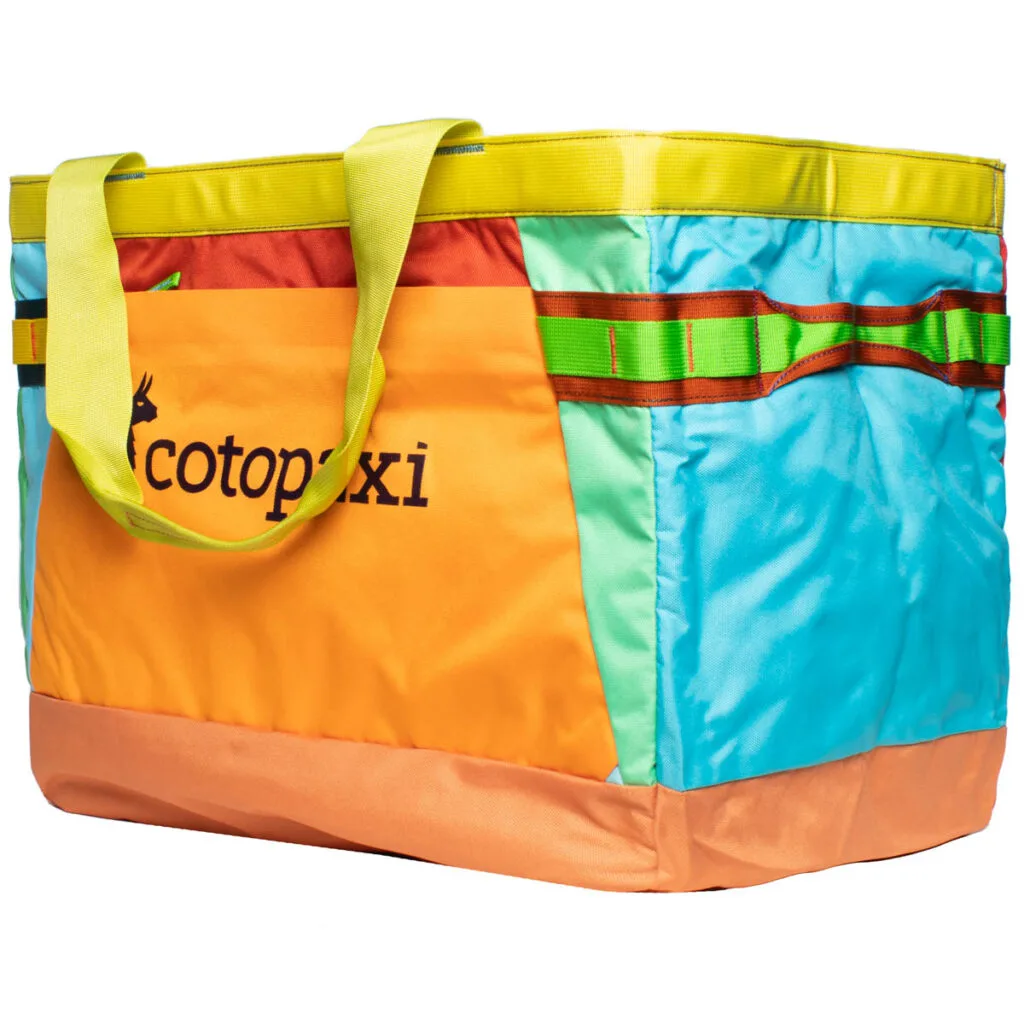 Allpa 60L Gear Hauler Tote
Available in standard and an even more sustainable Del Dia version made of repurposed fabrics, this massive gear-hauler is an epic addition to your your gear closet. Use it to haul camping gear to and from your car, hold snacks for an extended road trip, cart around a blanket and charcuterie board for a picnic, or whatever else you can think of. Just don't underestimate the beauty and usability of an oversized tote box. Find it here.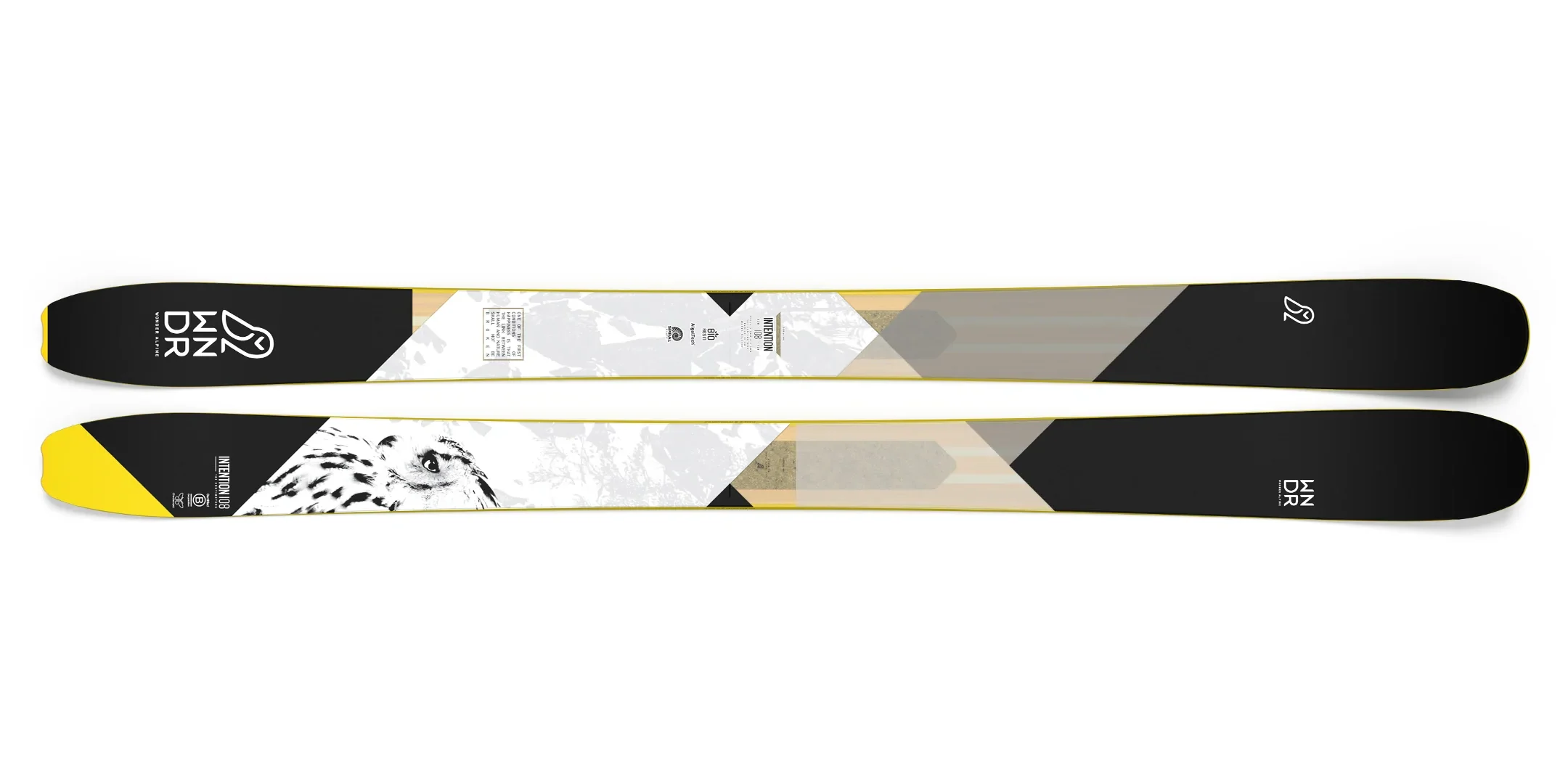 WNDR Alpine Intention 108
Skis made entirely of bio-based materials?! You betcha! In fact, these brand new skis are made of algae! I know, right? Science! Bonus: the brand also offers carbon-neutral shipping. Find these innovative skis here.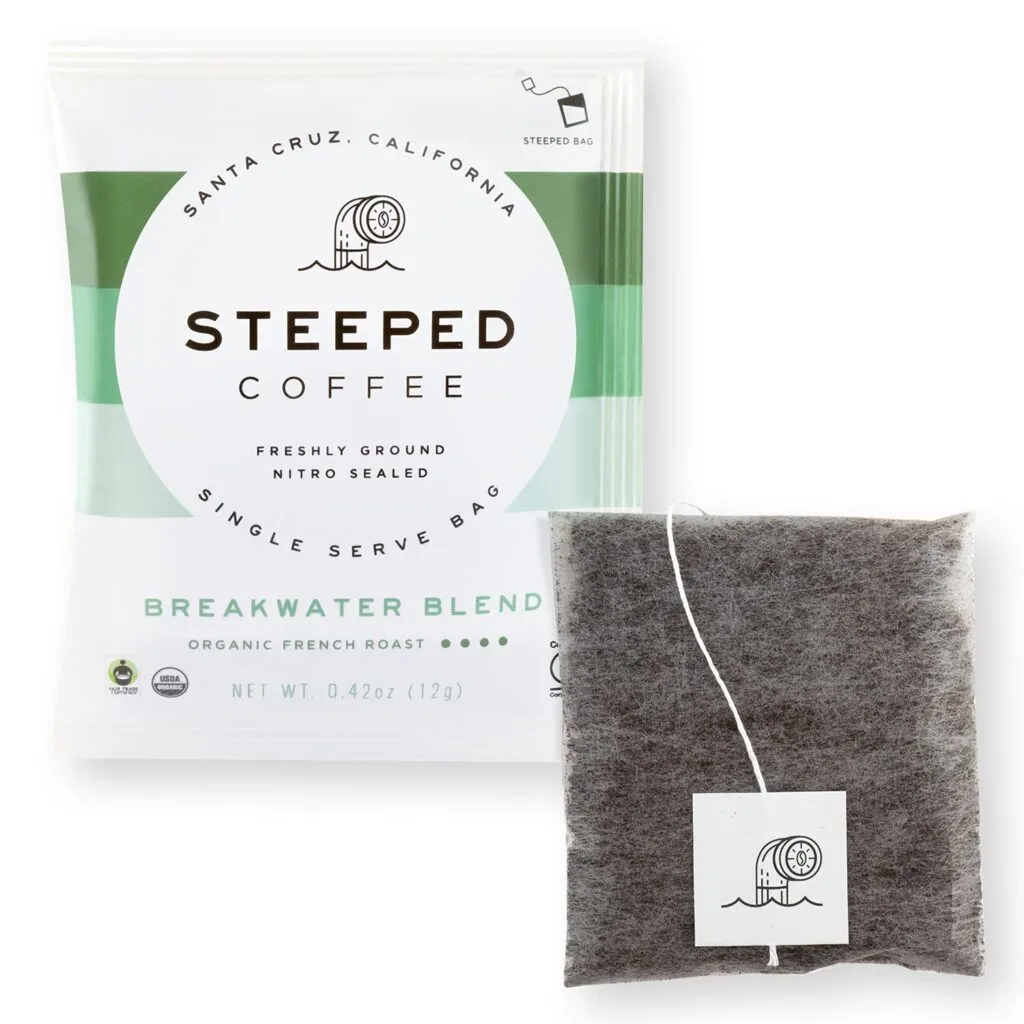 Steeped Coffee
OK, it's not gear per se, but you know we love coffee here at Terradrift and we're always looking for better ways to make it more sustainably in the outdoors. Enter Steeped, who sources the beans for their tea-bag style coffee responsibly, but also packages each bag in compostable packaging. Order some here.

Tear Mender
You know we're all about repairing gear over replacing it. And while we love a fun patch from time to time, some repairs call for something a little more subtle. That's where Tear Mender comes in. It's a latex-based glue that allows you to use scrap fabric on the inside of clothing to glue a patch in place. The formula even lets the fabric retain much of its flexibility! So fix it, don't trash it. Find Tear Mender here.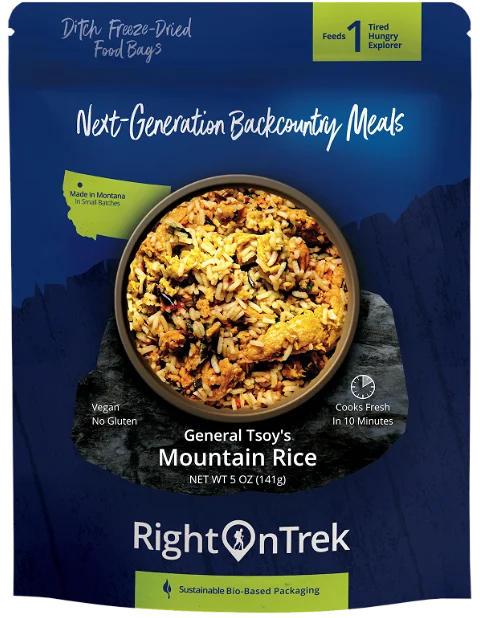 Right On Trek Meals
Again, not gear, exactly, but food is a necessity when camping or backpacking, so why not fuel yourself with a more sustainable option? Right on Trek offers several vegan meals (though we'd like to see more), but the kicker is that they're all in biodegradable packaging, so you can feel better about reducing waste when you're spending time outdoors. Find the meals here.
•
There you have it! Some of the newest sustainable outdoor gear and tools on the market for 2023! Stick around and not only will we highlight more throughout the year, but we'll be testing and reviewing many of these items, too! In the meantime, enjoy the season and wander on.
Alisha is a freelance writer and photographer based in Austin, TX. She loves her tiny house, vegan food and experiencing the community of travel in far away places. She's also pretty sure she's addicted to coffee. alishamcdarris.com