Looking for a backpack for extended trips in the backcountry that can handle loads of just about any weight AND keep all your gear organized? The Deuter Futura Air Trek 50+10 liter backpack is for you. Read (or watch) to see all the bells and whistles, how it performed, and what we thought of this very handy load-hauler.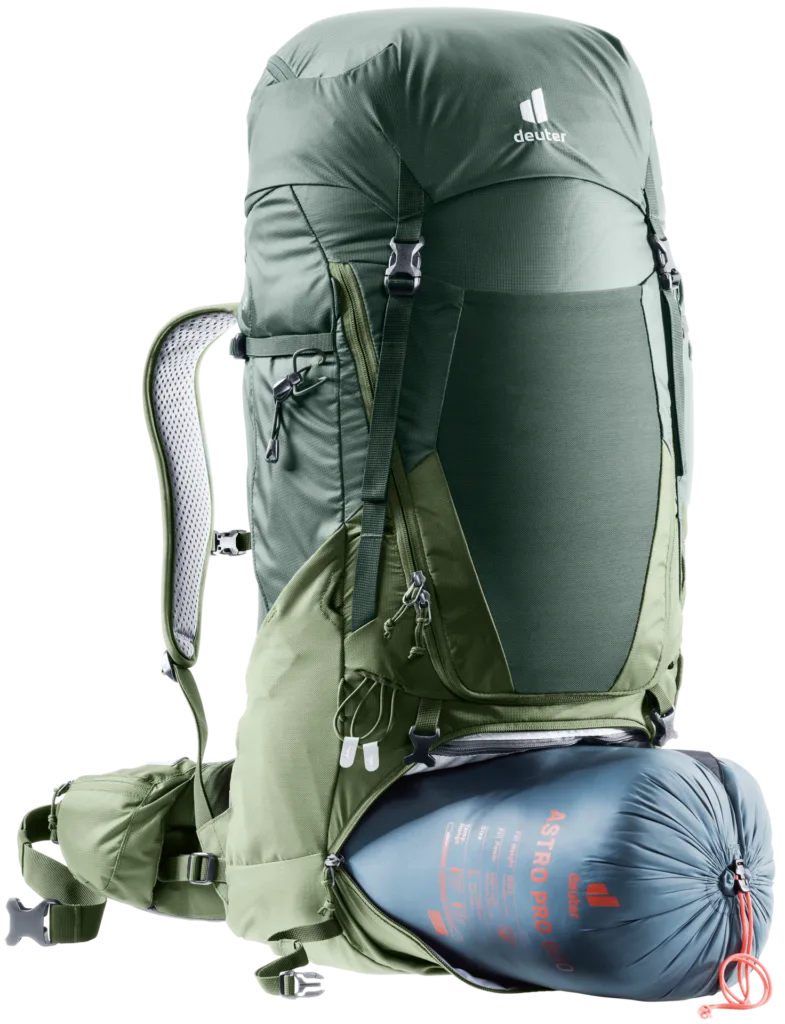 The Deuter Futura Air Trek: The Features
For starters, the Futura Air Trek is a feature-rich backpack with tons of pockets and straps, so let's dive into what else makes this pack unique, shall we?
Weighs 4.5 lbs
Height-adjustable lid for increasing carry capacity from 50-60 liters
Stretch front stash pock
Stretch side water bottle pockets
Dual zippered hip belt pockets
Two side zipper pockets
Zipper storage compartment on the lid
Zipper storage compartment on the inside of the lid
Water reservoir sleeve and tube exit ports
Separate bottom compartment with zipper access and zippered divider
Included rain cover stashed in the zippered pocket on the bottom of the pack
Spring steel frame with a rounded profile
Aircomfort system – a mesh back panel that keeps you relatively cool during those intense backcountry trips
Loops, bunjees, and ice ax attachment points
Adjustable sternum belt
Attachment loops for a helmet holder
All-in-all, it's a feature-rich pack perfect for rugged adventures. But is it as good in the field as it is on paper?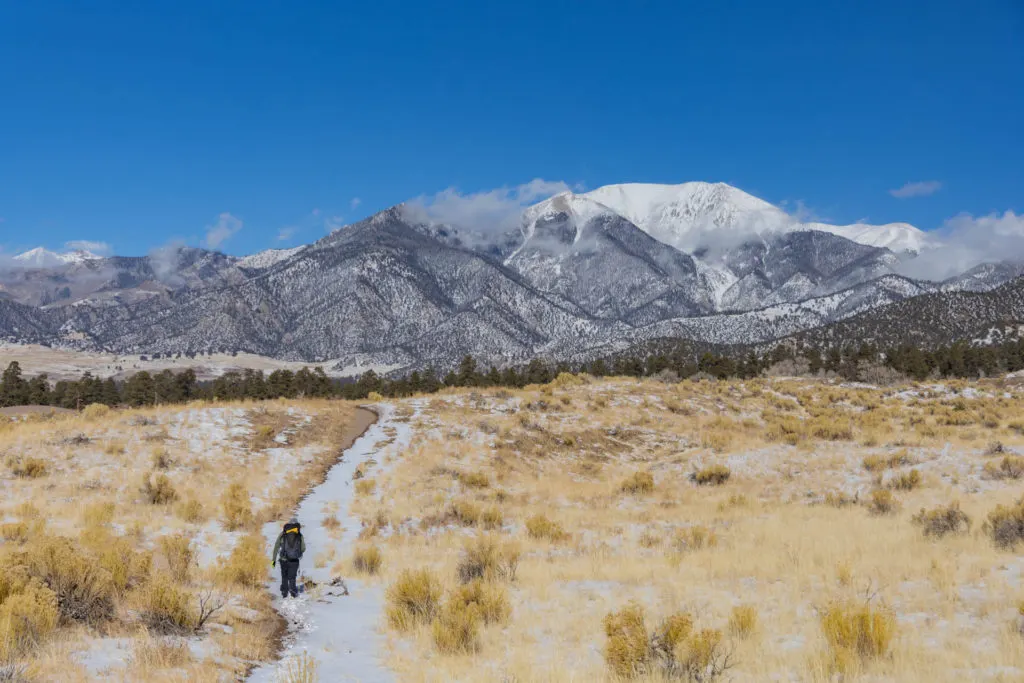 Deuter Futura Air Trek: The Review
We tested the pack on several backpacking trips this winter and were impressed with the function and design. No, the Futura Air Trek isn't exactly ultralight, but it is right on par with other 50L packs like the Osprey Atmos (check out our review of the Atmos here).
But if you're not concerned with staying ultralight in the backcountry, you have heavy loads to shoulder, or you need a pack that can handle specialized gear like ice tools and a helmet along with all the regular odds and ends most of us take backpacking, this pack is definitely for you.
I mean, look at all the pockets and compartments on this thing!
And if you're carrying enough gear to take advantage of all of those features, don't worry, because this pack excels in the comfort department. For starters, it features Deuter's AirComfort system: a mesh back panel that keeps you relatively cool during those intense backcountry trips, but also keeps the pack feeling light and manageable as you bounce down the trail.
For compression and balance, there are so many straps I didn't know what to do with them all initially. I mean, there are a lot of adjustments you can make to this thing. All perfect for synching down your bag when you're packing smaller loads or making sure your heavy gear stays situated for balance and comfort.
One feature that I was super impressed with was Deuter's VariSlide system, which is incredibly easy to use. Just lift the spring lever and slide the thing around to dial in the perfect fit for your torso. It's honestly one of the easiest torso adjustments I've ever used.
As far as interior access goes, I loved having 3 options: top, bottom, and my favorite, middle. This thing has a nice, big, U-shaped, two-way zipper section right on the front of the pack, making gear in the middle of your pack easy to get to without having to dig around from the top down.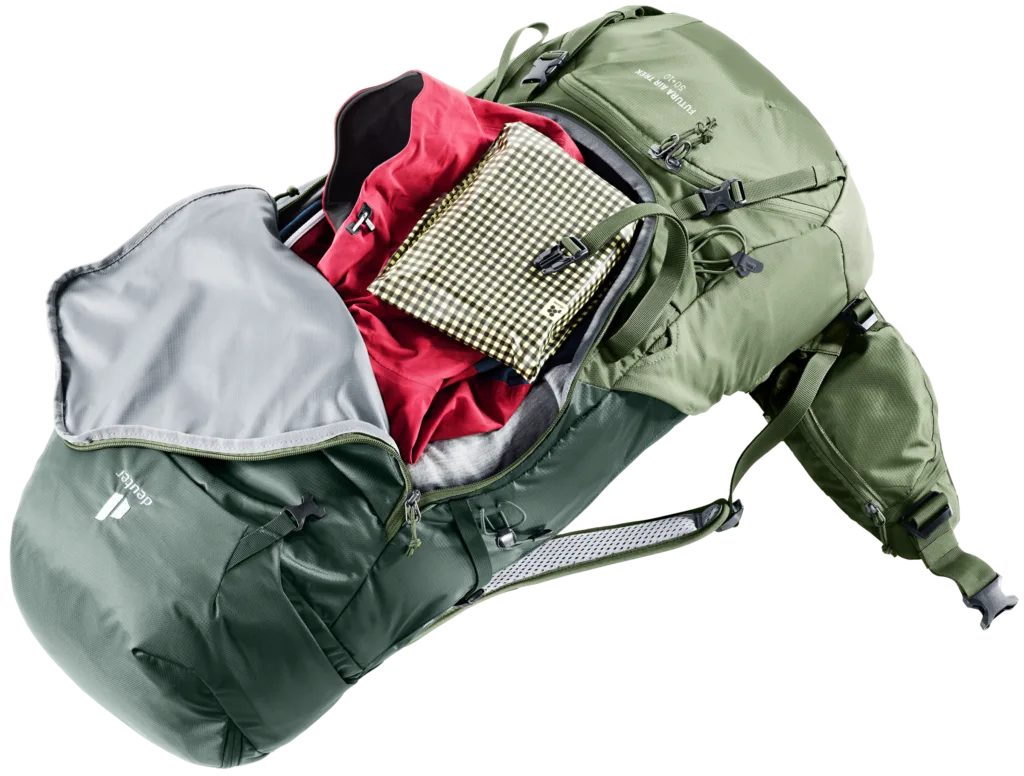 That is especially useful when locating a cook set or extra layer at camp or on the trail when you don't want to dig around for one item or when loading and unloading gear, say, in the backseat of your car, which makes this pack an excellent choice not only for backpacking, but travel, too.
Overall, taking it out on the trail was a blast. It was so easy to organize my gear with all of those compartments. I stuck a flask in the side zipper, a map and snacks in the hip belt pockets, lunch in the lid, and when it came time to make camp, that middle section made it easy to pull out exactly what I wanted without spilling gear all over the place.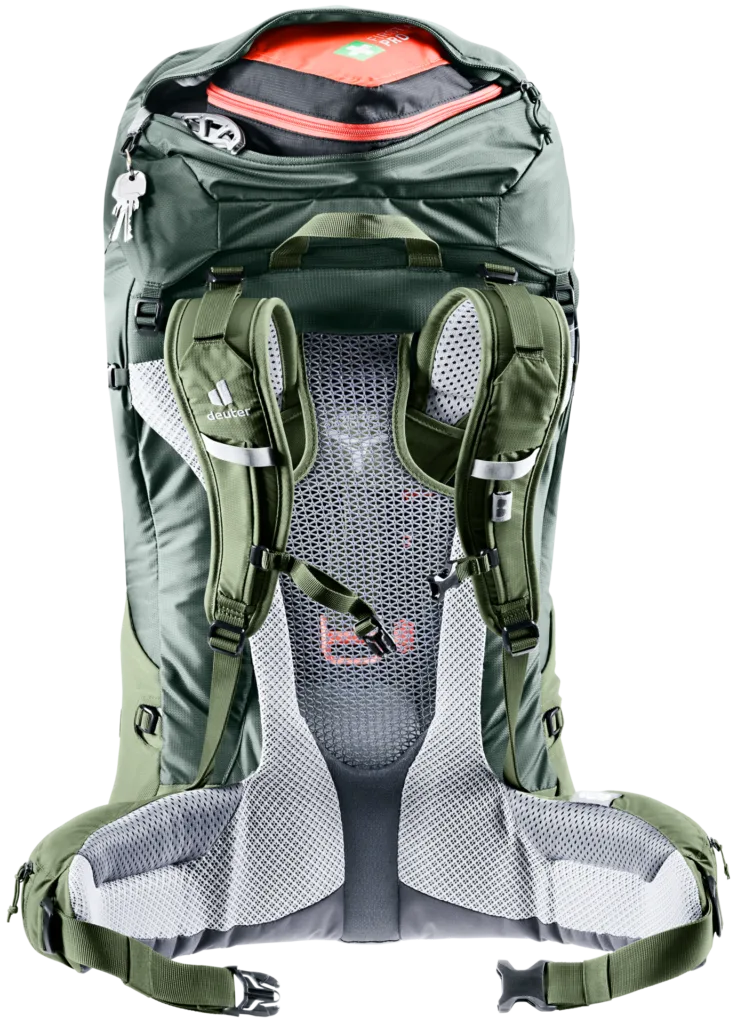 Comfort-wise I had zero issues. The hip belt has plenty of squish and a contoured fit, which kept it comfortably in place over my hip bones. After a day of hiking I did experience a little pressure in my right shoulder, but only from not balancing the weight in the bag or adjusting my shoulder straps properly. It's just something that happens on long trips; you'll need to adjust from time to time. The shoulder straps are, of course, padded, and about as comfortable as any other major brand out there.
The only thing I didn't like about the Futura Air Trek was that it was a little difficult to pull water bottles out of the side pockets when the pack was on. I've gotten used to easily sliding bottles in and out after using my Osprey Rook, which has side-accessible pockets, but for most people, especially those who use reservoirs, this is a minor issue. But if you're backpacking sans reservoir, you may want to take it into consideration.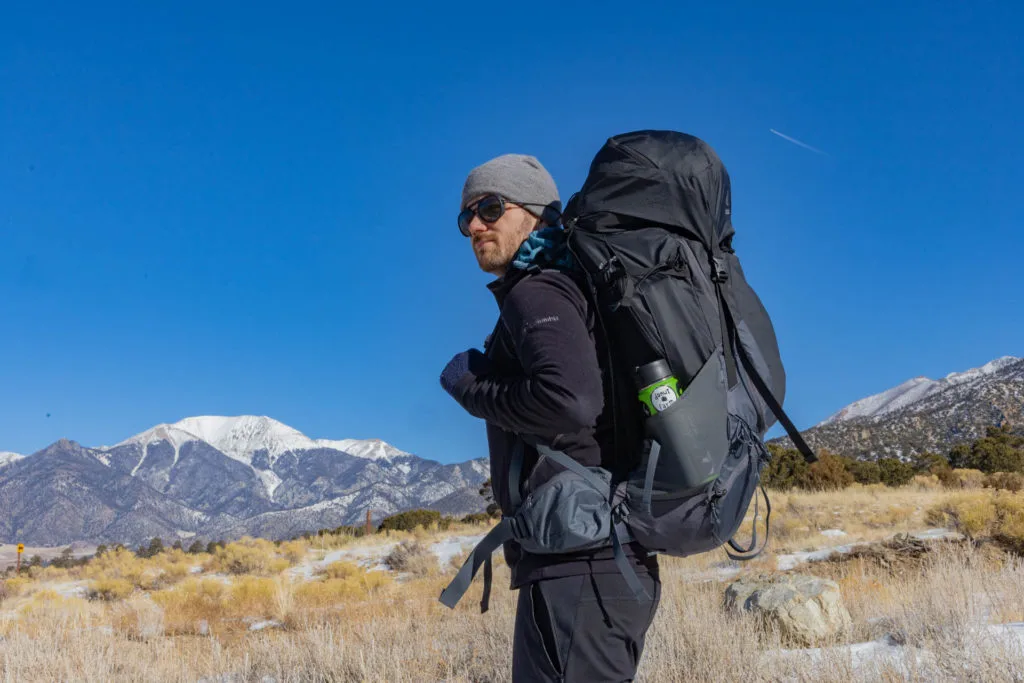 Bottom Line
As far as sustainability goes, the pack is made from 50% recycled materials and is entirely PFC-free (read more about why that's good here). Deuter also encourages their customers to make their gear last as long as possible via their care guide AND they offer repair services for when things get really banged up so you can repair instead of replace.
They even have a Second Life program for lightly worn packs, factory seconds, returns and product samples, though they're only available for purchase in their store in Gersthofen, Germany (womp womp). Regardless, all of this is to help keep products on the trail and out of the landfill.
Add that to all the organizational features, the impressive comfort, and the pack's ability to haul heavy loads, and you've got a real winner. So check out the Deuter Futura Air Trek for men and women here:
Then hit the trail, shoulder that pack, and wander on.
•
Looking for more backpacking content? Check out our Backpacking 101 Guide here and our backpacking packing list here!
•
This post contains affiliate links, which means when you clicky-click and make a purchase you may be helping support Terradrift! Thanks for that!
Josh is a freelance video producer, DP and editor based in Austin, TX. When he's not out exploring the world, he loves talking movies, tech, and travel. Check out his website, joshmcdarris.com