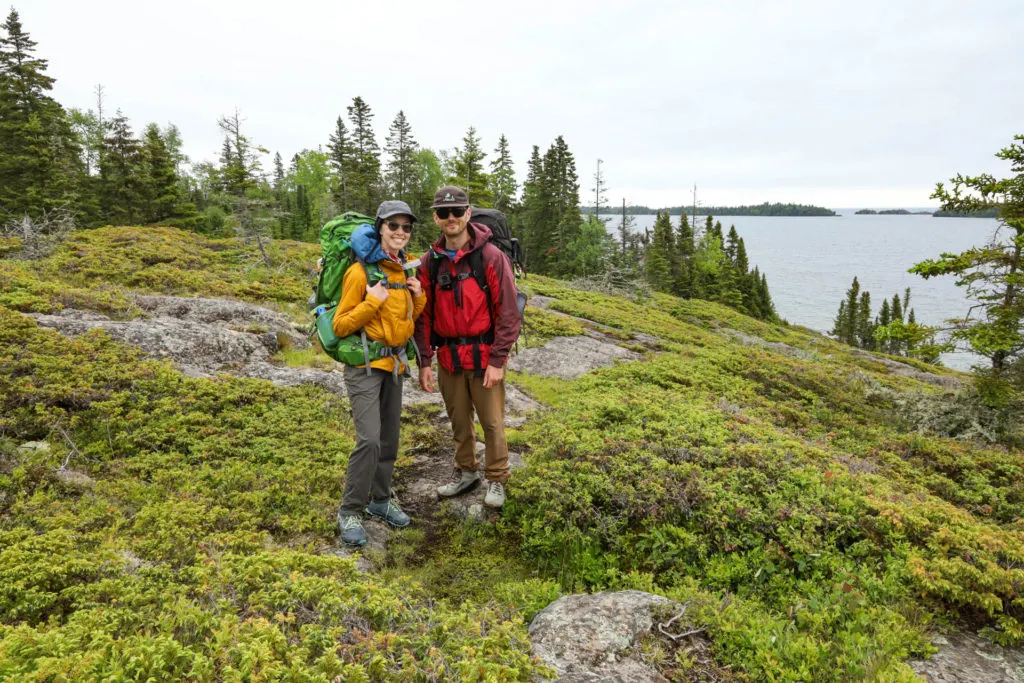 Into backpacking? Thinking of giving it a go? (If so, you should check out our Backpacking 101 article here.) You may have heard the term "ultralight" tossed around from time to time. Not sure what it means? We'll tell you. Essentially, it's a form of backpacking that involves packing as light as humanly possible in an effort to go farther faster and with less pain and strain on your shoulders, feet and joints. It's not for everybody (it does require giving up some creature comforts), but if you're ready to give it a try, here are a few simple ultralight backpacking tips to get you started.
(And when you're done, check out our test of a super duper ultralight backpacking kit here!)
1. Ditch Heavy Gear
First things first: get rid of the obnoxiously overweight stuff in your pack. I'm talking about cots for sleeping, cans of beans, steel pots and pans, full-size tubes of toothpaste, Bluetooth speakers, the novel you're reading, camp chairs, anything that's large and heavy and not 100% essential. Leave that crap at home.
2. Swap Your Gear
When it comes to more essential gear, replace heavy items like backpacks, sleeping bags and tents with ultralight versions when your old gear needs replaced. Ultralight backpacks like the Osprey Levity and Gossamer Gear Gorilla can weigh pounds less than their conventional counterparts and tents like our beloved Big Agnes Tiger Wall and Gossamer Gear The One are much lighter than your typical camping tent.
As for sleep systems, consider swapping a bulky sleeping bag for a lightweight quilt like the Enlightened Equipment Revelation APEX, using a sustainable closed-cell foam sleeping pad instead of an inflatable one, and a fly- or tarp-only shelter like the Sea To Summit Escapist (instead of a whole tent body with walls and zippers) if you really want to cut weight.
Then, move on to smaller items. Ditch heavy boots for trail runners like these Altra Lone Peak shoes, swap stoves that require heavy IsoPro canisters in favor of lighter weight alcohol stoves or tablet stoves, ultralight cookware for heftier pots, etc.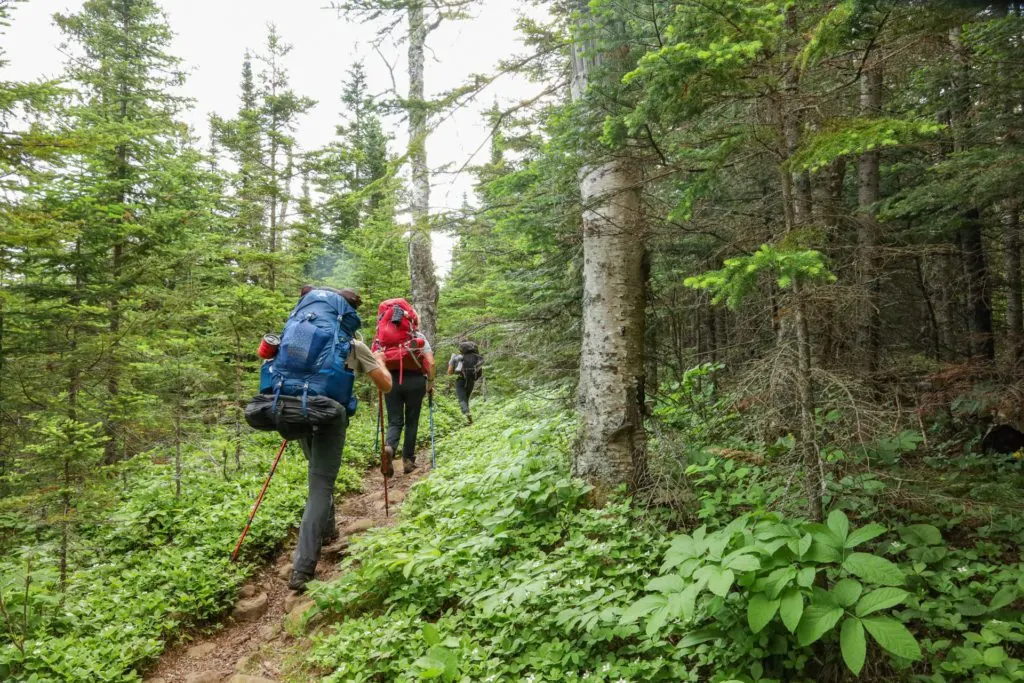 3. Consolidate
Once you unburden your pack of unnecessary, heavy gear, look over what's left and consolidate to eliminate duplicates or items you don't really need. For example, do you really need a cup AND a mug? Just bring one. You could even use it as a bowl if you really want to streamline. Do you need a tripod AND a monopod? Unlikely. A bandana AND a neck gaiter? Doubt it. A spoon AND a fork? A pot AND a pan? What is this, Master Chef? You could even use a stuff sack full of extra clothes in place of a backpacking pillow. Whatever you do, ditch the duplicates to save weight.
4. Minimize Your Clothing
What clothing to pack largely depends on your destination, the season, and the duration of your hike, but bring only what you need. If you think you "might" use it, leave it; you won't. In most scenarios, it'll be sufficient to bring one (maximum two) of everything: shirt, mid-layer, jacket, pants and shorts. The only exceptions: socks and underwear. You can sleep in the same things you hike in and wear a shirt more than once. It won't kill you. Just remember in cold and wet weather to protect at least one dry base layer with your life to prevent hypothermia.
And if you happen to have ultralight clothing like this Outdoor Vitals Ventus Active Hoodie instead of, say, a heavy fleece, and a tiny pair of these Craft Sportswear shorts instead of an extra pair of bulky hiking shorts, even better. Do take extra care to layer properly in colder climates, though. Read about layering for cold hikes here.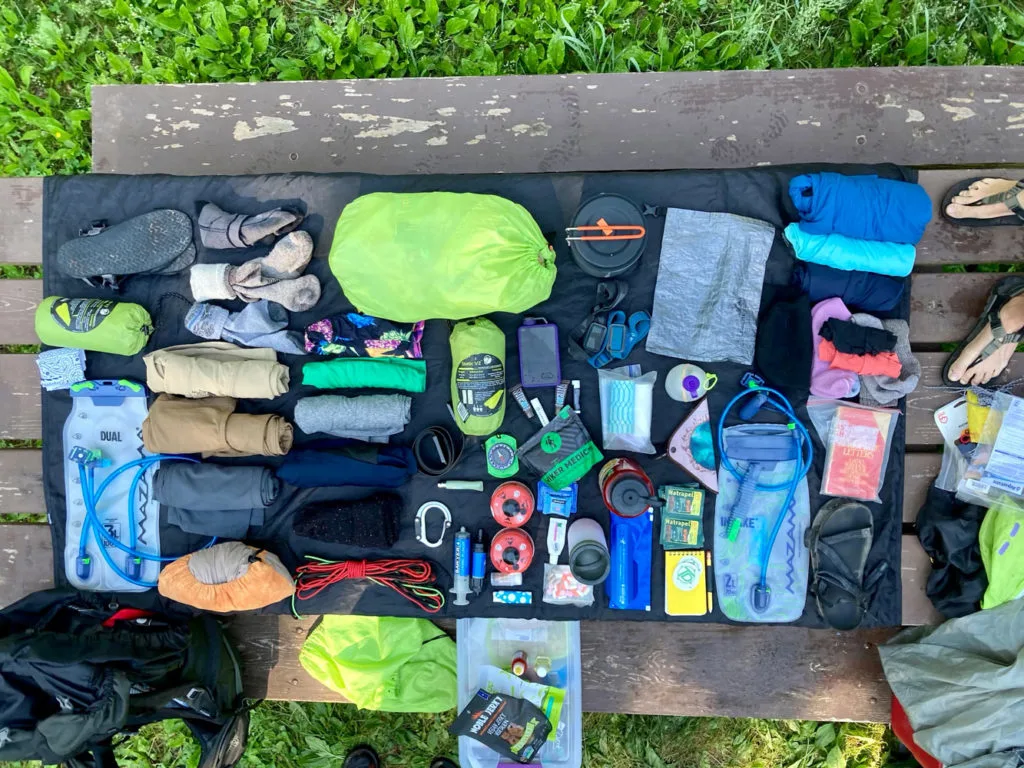 5. Pack Food Wisely
Pack what you need to adequately fuel your adventures plus just a little more (you'll likely eat more on the trail than you think you will). But leave heavy items like pre-cooked rice, cans of soup, and excessive amounts of trail mix at home in favor of freeze-dried meals, dried fruit, instant rice, etc. Need ideas? We wrote about our favorite vegan hiking snacks in this post and wrote a whole cookbook of plant-based backpacking recipes, which you can find here.
Want to go ultra ultralight? Ditch the stove entirely in favor of meals that can be eaten raw or cold-soaked like noodles and quinoa (just make sure to start soaking them at lunchtime if you plan to eat then for dinner).
That Said…
Packing for a backpacking trip is a very personal thing and you should always hike your own hike (and pack your own pack) in order to enjoy the best trip for you personally (not some ultralight packing guru). So if a slightly heavier pillow or sleeping pad makes sleeping outside that much more enjoyable for you, pack it. If fresh fruit lifts your spirits on long days, bring it. If you just don't want to bother cooking at night and want a hot meal ASAP, pack pre-cooked items.
Because if you don't enjoy your experience in the outdoors, what's the point? So take these ultralight backpacking tips and tweak them to fit your style and needs.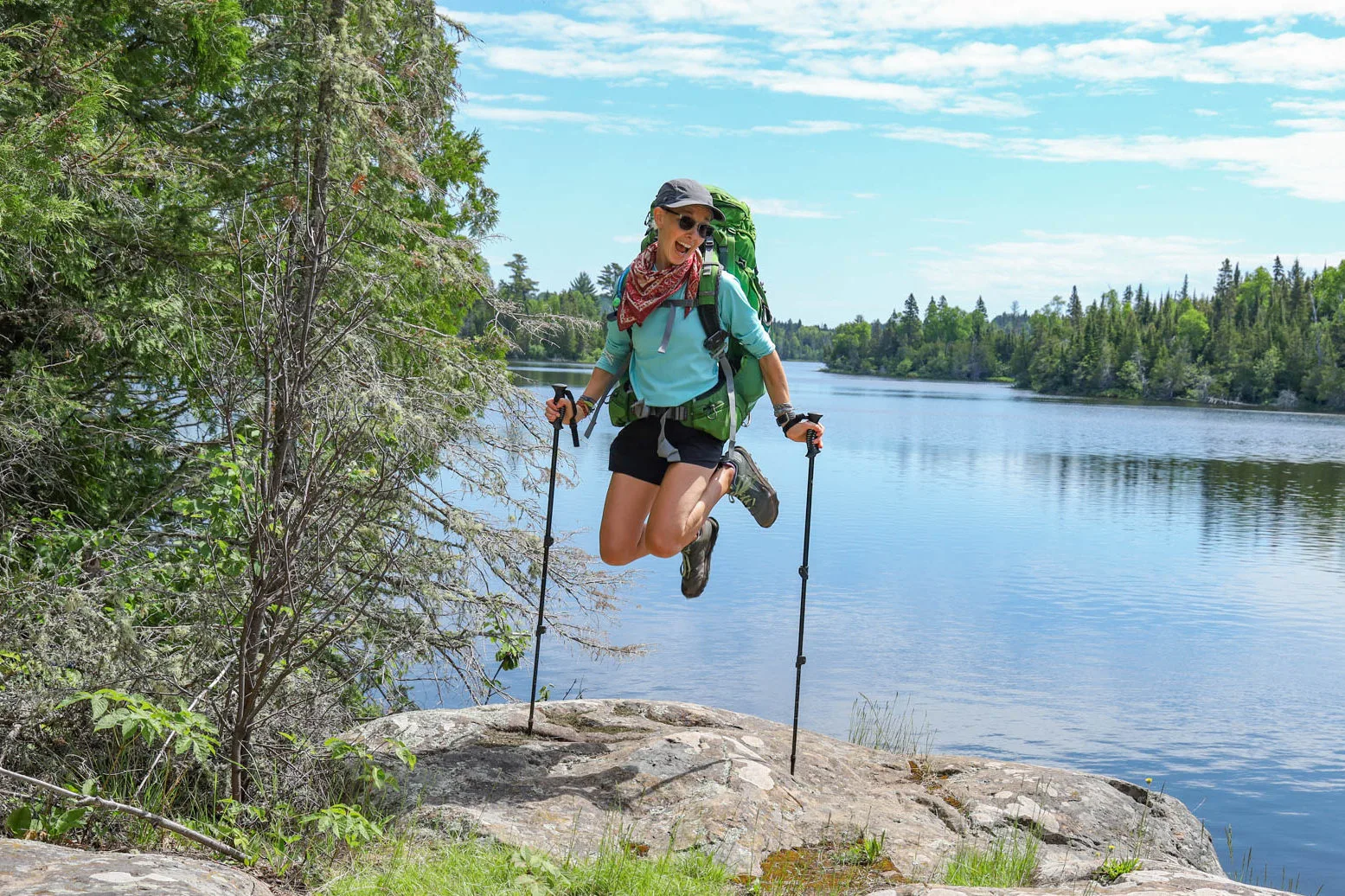 Other Ultralight Backpacking Tips
There are plenty of other little tips and tricks to cut small (and even significant) amounts of weight:
Bring just the right amount of toothpaste tabs or powder instead of travel tubes.
If you wear contacts, bring dailies or wear glasses to cut the wight of contact solution and frames.
Bring a reusable pee cloth like the Kula Cloth instead of multiple rolls of toilet paper.
Sort through your first aid kit and take out anything you don't need (we show you what should be in a wilderness first aid kit in this post).
Know where water is so you know where you can filter, purify and refill instead of carting water for your whole trip (unless backpacking in desert regions where this is sometimes necessary).
Practice makes perfect. The more you go, the more you know (what you actually need, that is). If You don't use an item on one trip, you won't likely need it on the next. So ditch it.
Ready to get out there and put these ultralight backpacking tips to use? What are your favorite tips for cutting pack weight? Let us know, then get out there and wander on!
•
This post contains affiliate links, which means purchases you make after clicky-clicking may help support Terradrift! But don't worry! You won't pay a dime more for your dope new pants.
Alisha is a freelance writer and photographer based in Austin, TX. She loves her tiny house, vegan food and experiencing the community of travel in far away places. She's also pretty sure she's addicted to coffee. alishamcdarris.com