There's a new ultralight backpack in town and it's kicking it's predecessor to the curb: the Ultralight Osprey Eja 55 Pro, also available as a men's/unisex version, called the Exos, and it's not only the newest Osprey ultralight backpack, it's replacing their old one: the Levity (for men) and Lumina (for women).
But is that a good thing? We tested them both to find out.
The Osprey Ultralight Backpack: Defined
Now, let's just get this out of the way right up top: The Osprey Eja is not an ultralight pack in the same way that a Waymark pack is an ultralight backpack or the Gossamer Gear Gorilla is an ultralight pack.
The Eja is more of a mid-tier, you could call it entry-level, ultralight pack. As in, it's a bit heavier than the others I just mentioned at 30 oz for a women's small, but still quite a bit lighter than Osprey's other packs, like the popular Atmos and Aura, which weigh about two pounds more (and we also reviewed).
It's also lighter than the non-pro version of the Eja and Exos, which are about a pound heavier than the pro versions. But it's also more functional and versatile than some other ultralight packs, namely those without frames, because, well, it… has a frame….
Which means it can still haul a pretty heavy load. Up to 30 lbs, in fact. Which is a fair amount for something claiming to be a UL pack (it's more than I'm gonna carry, anyway). But let's talk features.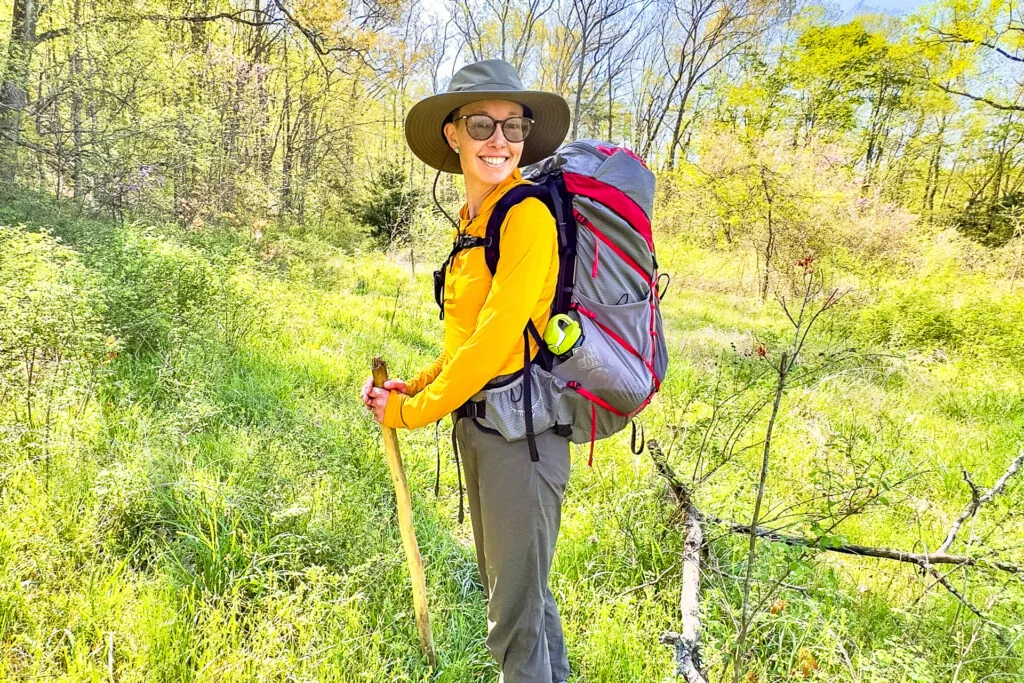 Osprey Eja Pro Features
So the Eja/Exos is an ultralight backpack with a frame, but it also has all the features you know and love on burlier packs: load lifters, comfortable foam straps, hip belts with pockets, a removable lid, and an adjustable torso.
And it's comfortable. Like, right off the rack. Sometimes true UL packs take a little getting used to, lack useful features like adjustability, and have to be packed strategically so you don't have tent poles or a bear canister jamming into your back the whole trip.
Nope, just get the harness adjusted, load it up and you're good to go. Plus it has all the accessory features most people like in a backpack: stretchy pockets, loops for trekking poles and tools, and a sleeve for your reservoir.
All of this makes it super functional because you can use it comfortably for moderately ultralight adventures, but can also take it on light winter backpacking trips, loaded with stuff, and not regret every life choice you've ever made.
Which means this could easily be a one-and-done pack for a lot of backpackers who like a more lightweight kit but occasionally need to carry a bit more weight.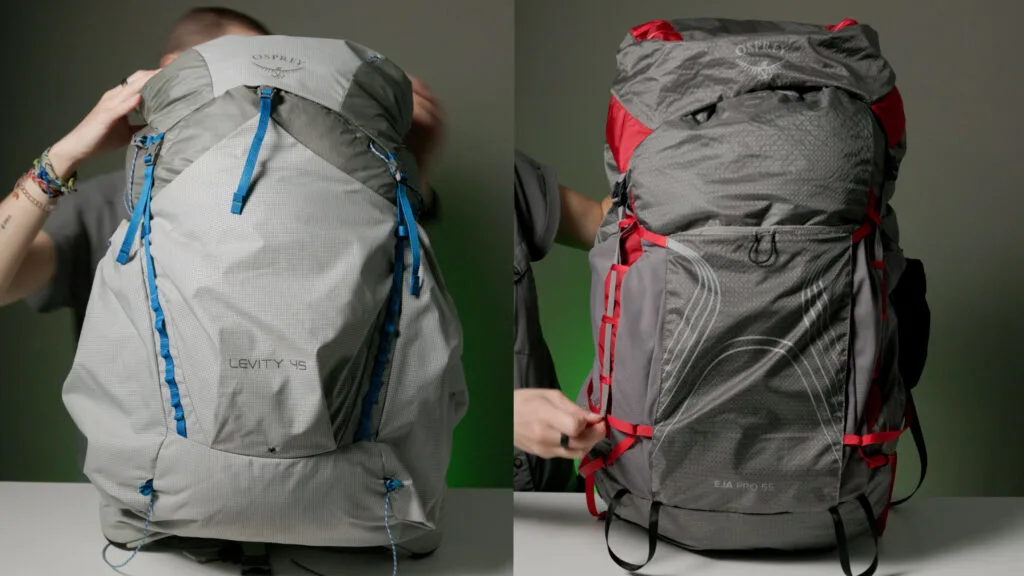 Osprey Eja Pro vs Levity
But about the time Osprey introduced the Eja and Exos, they discontinued the Levity and Lumina, which were just a smidge lighter at about 28 oz–but also 10L smaller. (There was also a 60L version of each). And they were only rated for up to 25 lbs.
Now, I tested the Levity 45 on a backpacking trip in Guadalupe Mountains National Park last year and Josh tried that pack out while I carried the Osprey Eja Pro during a backpacking trip along the Buffalo National River Trail this spring so we could compare how they performed. And honestly, I was delighted with the Ejo 55 Pro. I packed light, but not quite as light as when I tested all that extreme UL gear last fall.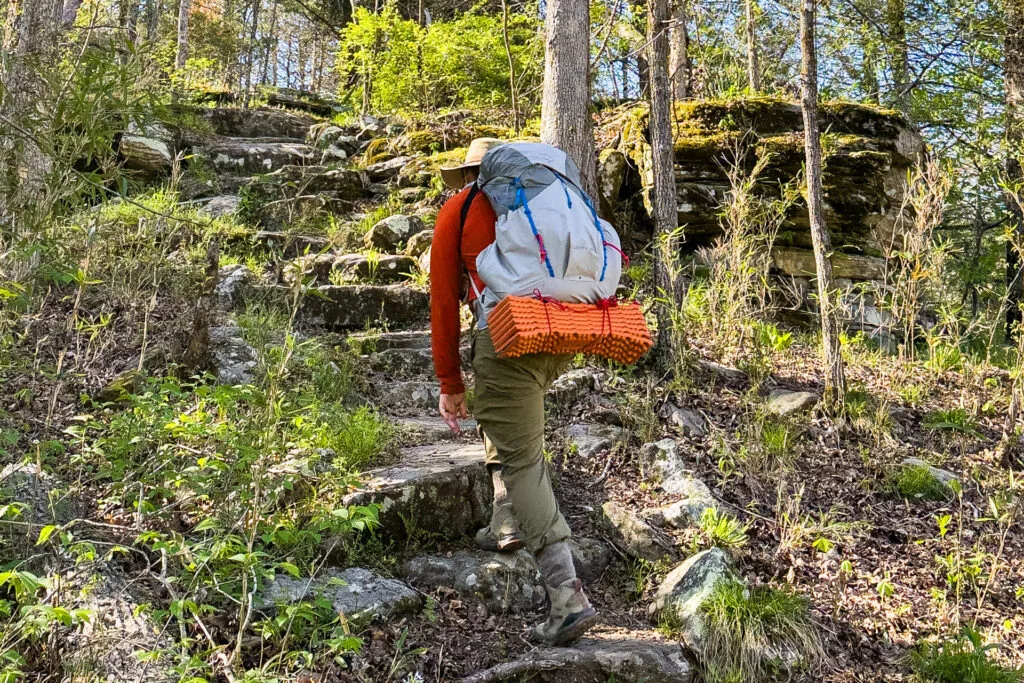 And while the Levity is tolerably comfortable, it's not nearly as comfortable as the new Osprey Exos and Eja 55 Pro.
Especially when it's loaded down with stuff. For example, in Guadalupe Mountains, I had to pack in all my water for a three-day trip. Fortunately it was winter, so I consumed less than in the summer, but still, a liter of water weighs two pounds and I was carrying about six liters.
That's 12 pounds for those of you doing the math. That's ON TOP of base weight and food. So I was really pushing the limits of the Levity on that trip, and I could feel it.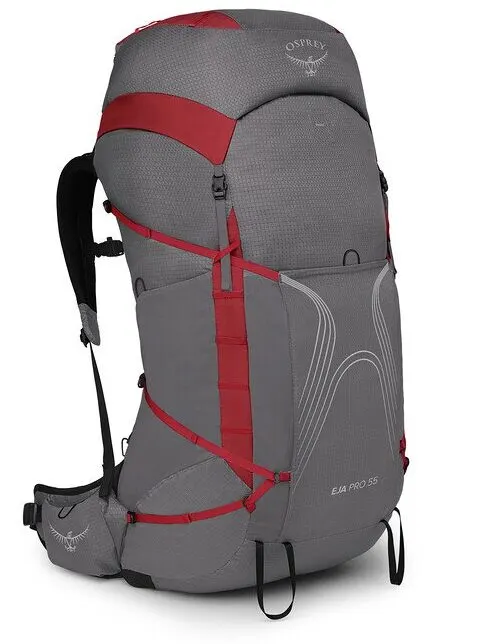 The Eja, on the other hand, seemed lighter on my back, better fitted–it is a women's specific pack, after all–and seemed to carry weight better and more comfortably without digging into my back or shoulders.
I also prefer the fabric the Eja is made of. It's not as ultralight in appearance, but it feels vastly more durable. The lid is also removable, so if you want, you could trim an extra 2.6 oz. The straps feel cushier, as does the hip belt, and is has pockets, which, frankly, is a must.
The Eja also has a more streamlined shape. The Levity kinda just bulges out everywhere, especially to the sides, which can make it wider than the wearer if the wearer is small (and has the pack fully loaded, of course).
The exterior pockets on the Levity are larger and accommodate bigger water bottles more easily, but I could still slide slimmer Nalgenes into the side slit on the Eja pockets for easier access, though it was a snug fit.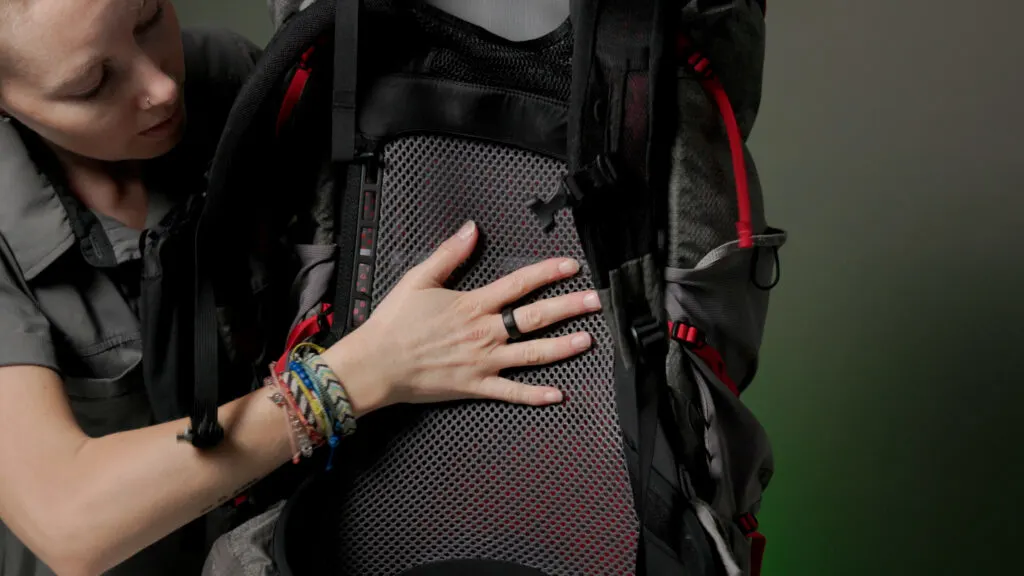 Both packs have that nice, springy, airy back panel, which is a dream to carry. And unlike on the Atmos, the hip belt of the Eja doesn't curve inward so you don't have to wriggle into it like you do with some of Osprey's other packs. It's a highly flexible belt and gets plenty small enough for tiny backpackers like me.
On that note: Osprey now offers extended fit sizes for backpackers with larger bodies. That line doesn't include the Eja and Exos Pro, unfortunately, but hopefully will soon. But there are two backpacks and two daypacks that are available in extended sizes, so huzzah!
Anyway, the compression straps are more functional and easier to use on the Eja, but it only has accessory loops on the front bottom of the pack: there aren't any at the back, meaning if you usually attach a sleeping pad or tent at the bottom, you're gonna hafta rethink your packing structure because there's nowhere to lash webbing or cord. Fortunately, The compression straps are long enough that you can use them to attach accessories.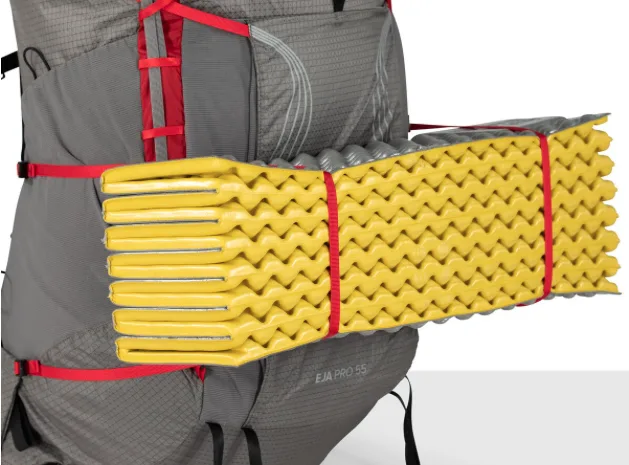 Another minor ding: adjusting the harness is super quick and easy, but at least once while I was hiking, the little toggle bars intended to lock the harness in place turned enough to pop out and made my pack feel a little lopsided until I realized what had happened. You could fairly easily remedy that issue, it's just something to be aware of.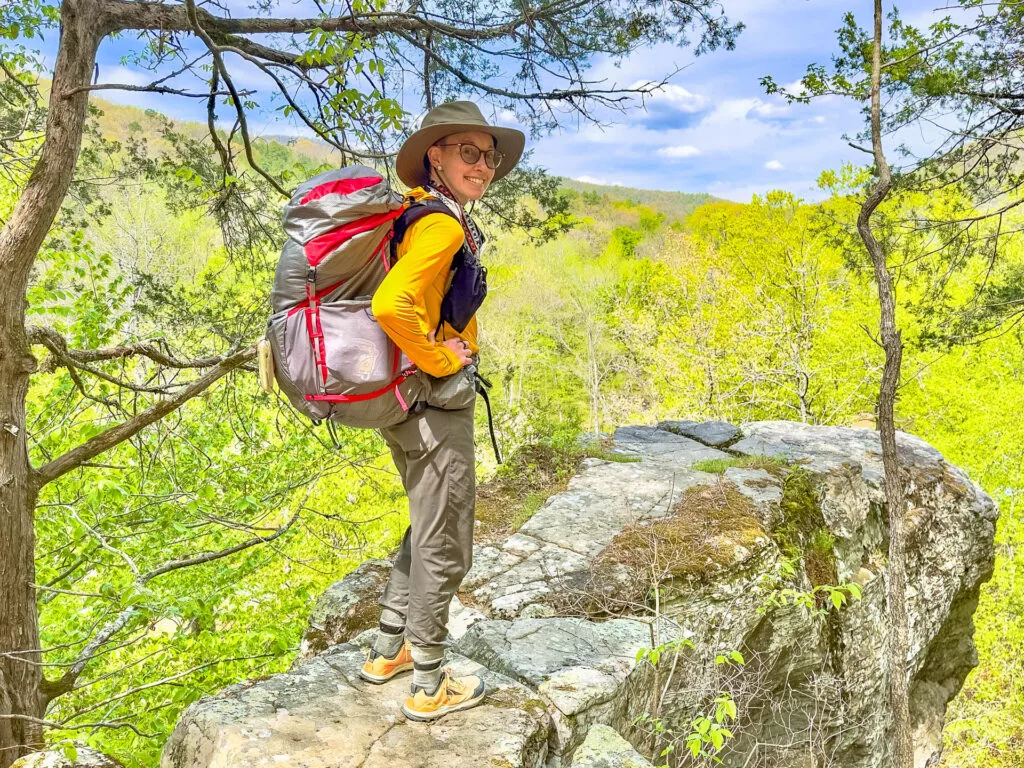 Osprey Eja Pro vs Osprey Levity: Bottom Line
Overall, I think replacing the Levity and Lumina with the Eja and Exos Pro was the right move on Osprey's part. The bags can transition between ultralight and moderate loads and do it way better than the Levity did, the new design is more comfortable and better fitting, and more durable, too.
But yeah, you are gonna pay for it. The Osprey Exos and Eja Pro 55L roll in at $290. But if it's the only pack you need for a wide range of adventures, then if you've got the budget, absolutely go for it. It is more worth the price than the Levity and Lamina, which were $250 new. Plus, The Exos and Eja aren't that much more expensive than Osprey's other high-end packs and far more versatile and comfortable than many other ultralight packs.
As for sustainability, these packs don't contain recycled materials like some other Osprey packs, but they are free from PFAS and come with Osprey's impressive Almighty Guarantee, which covers repair and replacement for any product, any reason, and from any era for the life of the pack.
Which means you can keep that backpack in play for a long, long time.
•
Want to learn more about backpacking? Sign up for our backpacking 101 course!
•
This post contains affiliate links. That means we may receive a small percentage of any purchases you make as a result of clicky-clicking on these very useful links. And that means you're supporting more dope outdoorsy content, at no extra cost. Huzzah!
Alisha is a freelance writer and photographer based in Austin, TX. She loves her tiny house, vegan food and experiencing the community of travel in far away places. She's also pretty sure she's addicted to coffee. alishamcdarris.com