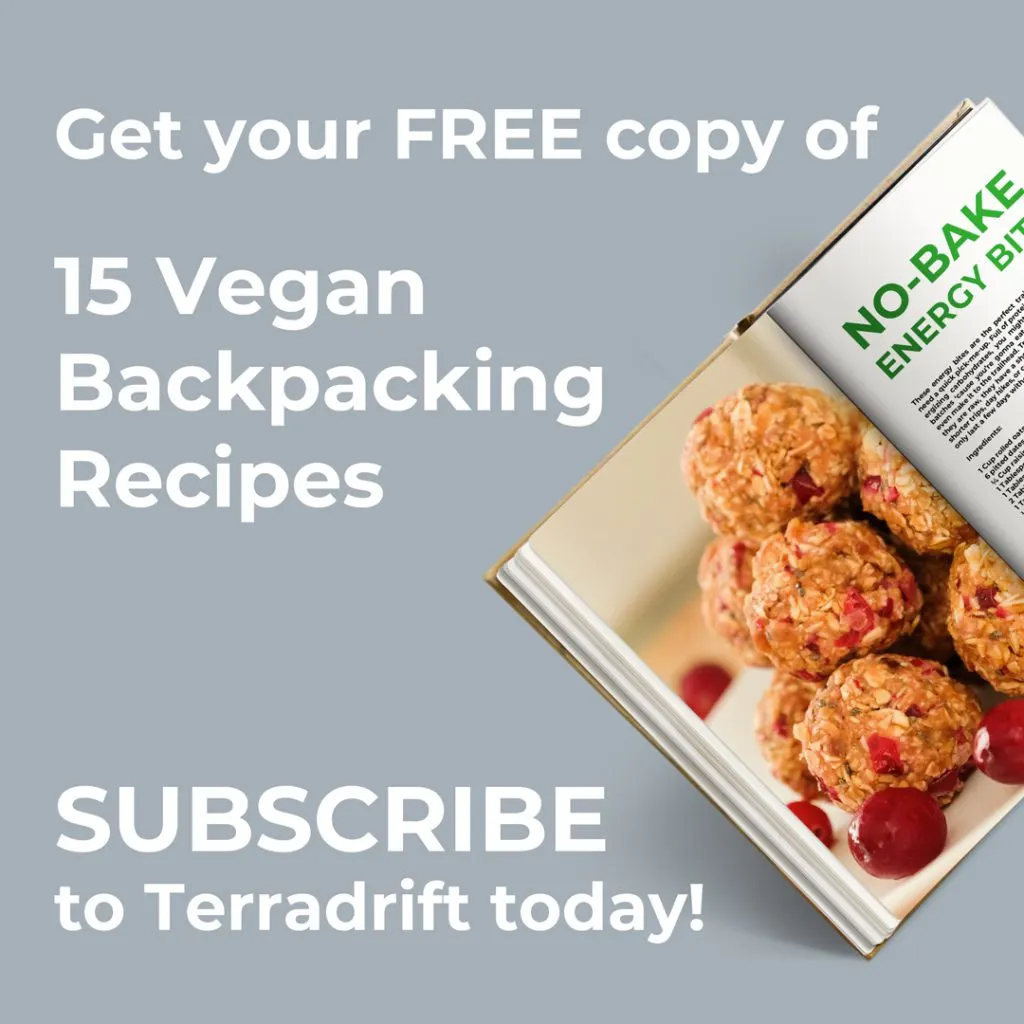 We frequently get asked what we eat on the trail. Sometimes by folks who are interested in trying backpacking and just want to know what to eat, sometimes by folks who have been backpacking for years but are looking to eat more plant-based. Either way, we've compiled a cookbook with 15 vegan backpacking recipes so you can eat well in the wilderness, backcountry, or campground.
Vegan Backpacking Recipes
The cookbook includes recipes like no-cook energy bites, vegan chili, fruit leather, cheesy potato soup and more. And they're all freakin' delish. Want the recipes for yourself? No problem! The cookbook is totally free! Simply subscribe below and you'll get a digital copy all for yourself (and then we promise not to send you a gazillion emails a week). So stop eating those terrible (and expensive) freeze-dried meals and get noshing! And then drop us a line to let us know which recipes are your favorite!
They range from breakfast to dessert and cover everything in between. You'll also find vegan gluten-free recipes in there! (That's right, we've got you covered.) And rest assured that these are tried and true recipes–some we make almost every time we go out! And in case you're not sure if we know what we're talking about when it comes to vegan backpacking recipes, check out these recipes we've written for Backpacker Magazine! And then break out the camp stove, cause it's time for dinner, baby!
Looking for other vegan backpacking recommendations? Check out our list of vegan sleeping bags, vegan hiking boots, vegan hiking socks, and vegan jackets!
For more backcountry cooking tips, check out our recommendations for mess kits and freezer bag cooking!
Josh is a freelance video producer, DP and editor based in Austin, TX. When he's not out exploring the world, he loves talking movies, tech, and travel. Check out his website, joshmcdarris.com