It would be impossible to round up all the synthetic sleeping bags for backpacking out there. There are just so many! But we thought it might be helpful to compile a list of some of the top vegan sleeping bags made with synthetic materials to make it a little easier to find a quality specimen. We've even categorized them by temperature rating since you, much like we, no doubt, tend to look for that info first. We're just thoughtful that way.
Curious as to why this list only contains synthetic sleeping bags? Check out our post on why you shouldn't use down and be enlightened! And if you want to know how to decode what sleeping bag temperature ratings mean, check out this post.
0-10 Degree Vegan Sleeping Bags
Weighing in at 4 lbs 9.8 oz, this sleeping bag is rated for temps down to 0 degrees. It's a mummy-style bag that has a blanket-style construction and even comes with a compression sack. Buy it here.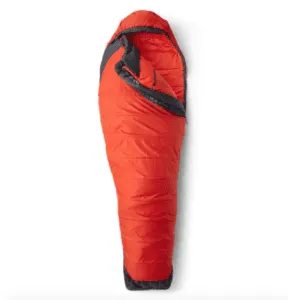 It comes in regular and long, with the regular weighing 3 lbs 8 oz. The "eco" refers to the recycled synthetic insulation! Buy it here.
15-20 Degree Synthetic Sleeping Bags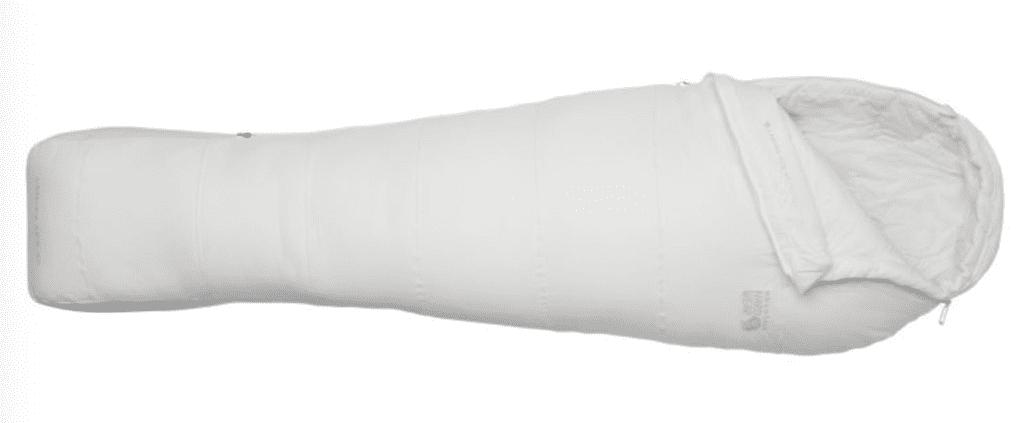 We reviewed this bag in detail in this post, but suffice it to say that it's a super cozy, extremely sustainable sleeping bag that's not only undyed, but made of 100% recycled materials. Find the 15º here and the 30º here.
UST Monarch 17º-37º Modular Sleeping Bag
With removable wings that offer a wide range of temperature ratings, the UST Monarch may be the most versatile sleeping bag on this list, taking you from warm summer camping to extra cool fall nights and everything in between. Check out our full review of the UST Monarch here and find it here.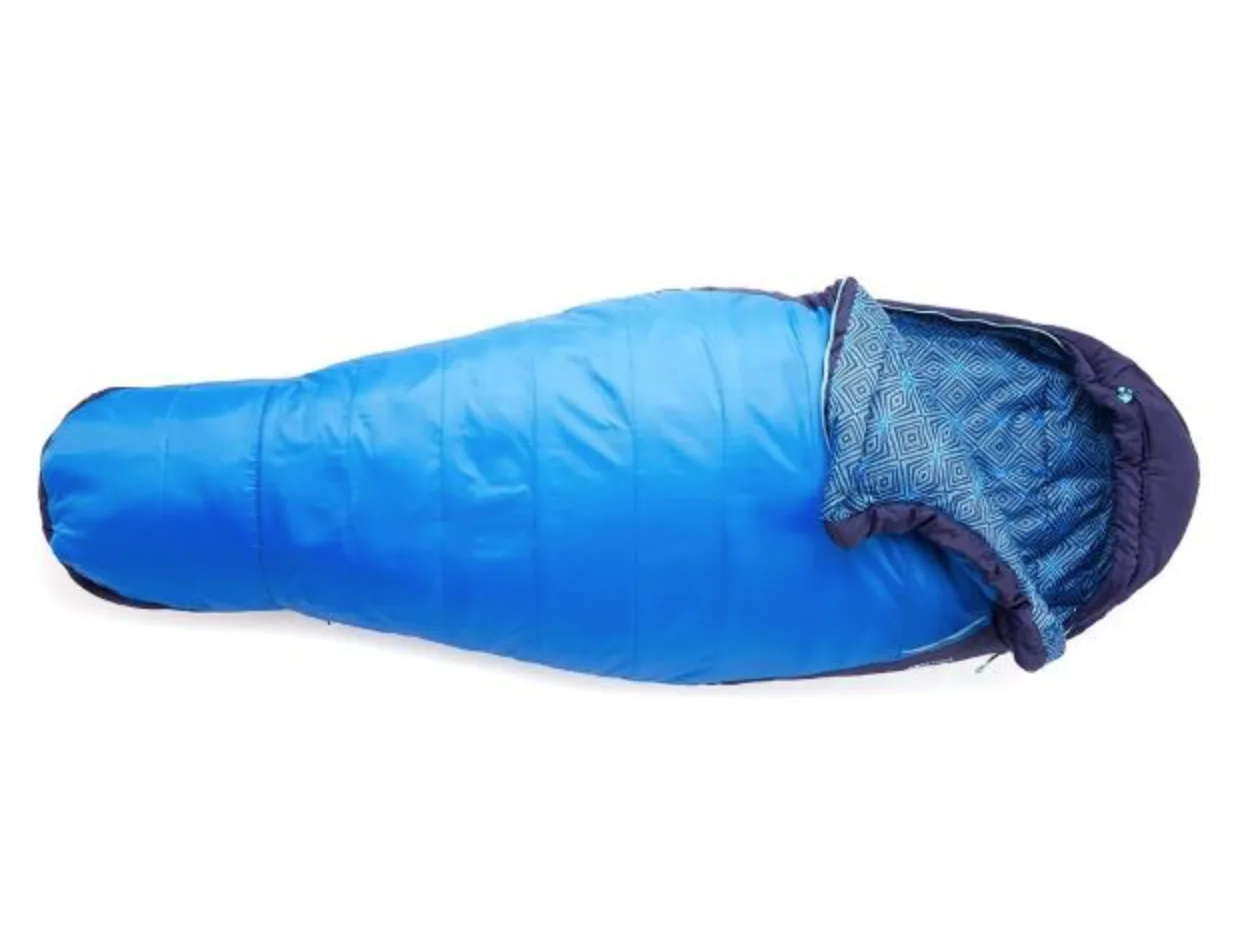 This is the bag we currently have. Interior stash pocket, slightly less weight than the 0-degree bag (it's 3 lbs 6 oz, 4 lbs 8 oz for the women's), and filled with polyester insulation. Buy the women's here and the men's here.
Forte comes in women's and men's. More room around the knees makes sleeping on your side more comfortable. There are gills to vent air on warmer nights and an integrated pillow pocket. It weighs 3lbs 8oz.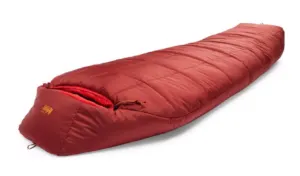 With a rice roomy foot box, this sleeping bag is one of the few that comes in short, regular and long, with the smallest weighing 3lbs 8oz. It's a unisex bag and one of the least expensive in this temperature rating. Order one here.
The Sunbeam is for the ladies, the Lost Dog for the dudes. The Sunbeam comes in petite and regular, the Lost Dog in regular and long. They weigh as little as 3lbs. Check out our review here.
This whole bag is made from recycled materials! and it has tie-down loops built in so you can strap your bag to your sleeping pad and weighs 3 lbs 14 oz. Find it here.
Available in men's and women's versions, this bag is light and compressible and weighs in at as little as 2 lbs 4 oz, plus is available in multiple sizes.
25-30 Degree Synthetic Sleeping Bags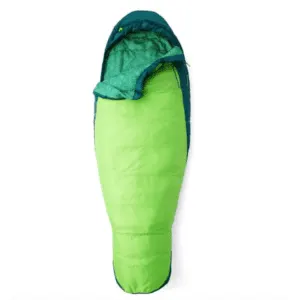 Marmot Trestles 30
Very similar to the Trestles 15 and 20, but weighing in at only 3 lbs 8 oz (for the regular–there's also a long). It packs down to 11.7 liters and comes in men's and women's versions.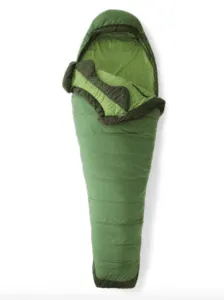 Another Marmot bag with 100% recycled insulation. The regular size (it also comes in long) of this bag weighs 1lb 14oz and compresses down to a tight 8.4 liters. And it comes in men's and women's!
Light and compressible, this bag weighs in at 2lbs 7oz and packs down to a compact 5.7 liters. For some reason, this one is only available in a women's version.
Just like the 20-degree versions, the Forte is available for women and men. These roomy bags come in 2 sizes: regular and long. The smallest either gets is 2lbs 2oz and 5.3 liters, compressed (men's regular).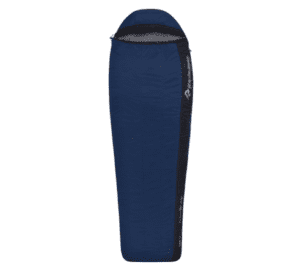 Sea to Summit 30
This brand makes 2 30 degree sleeping bags. The Quest QuII and Trailhead ThII. The first for women, the second for men. The women's is 3lbs and the men's weighs 2.5lbs.
35+ Degree Vegan Sleeping Bags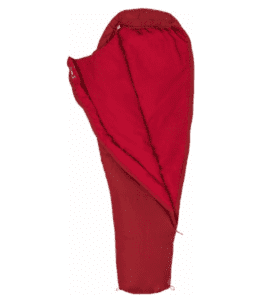 It comes in long and regular, the latter weighing 1lb 13oz and compressing to 5 liters. Zippers extend around the foot box so you can let your toes breathe and the construction is more blanket-like than other bags. Order one here.
A little larger (and roomier) than typical backpacking models, this bag weighs 3lb 2oz and packs down to 4.4 liters. There's not a hood on this one and it's a bit more square than mummy shaped. Take a look here.
For those extra warm summer nights when all you need is a light covering, try out a fleece liner instead of a full synthetic sleeping bag. Check out this one from ALPS Mountaineering here.
Want more great vegan gear? Check out our other posts on vegan hiking boots and socks!
•
*This post contains affiliate links, which means when you make a purchase you're supporting Terradrift and helping keep the killer content coming!*
•
Are sleeping bags vegan?
No, not all sleeping bags are vegan. Many sleeping bags contain down, which is harvested from animals, so is not vegan. Occasionally, wool-based fleece is also used for linings, which is not vegan.
How do I know if a sleeping bag is vegan?
Check the label. If down is listed as a material used for insulation, it's not vegan. If, however, synthetic insulation is listed, the bag is likely vegan. Check with brands and manufacturers if you want to make sure.
Are synthetic sleeping bags better than down sleeping bags?
That depends. Down is lighter and packs down smaller than synthetic insulation, making it popular with ultralight backpackers. However, down is useless as an insulator if it gets wet and is more difficult to clean and maintain. Down is also a product of an unnecessarily cruel and violent industry.
Is synthetic insulation as warm as down?
Yes. Vegan "down" has even been used in outerwear used to climb Mt. Everest!
Alisha is a freelance writer and photographer based in Austin, TX. She loves her tiny house, vegan food and experiencing the community of travel in far away places. She's also pretty sure she's addicted to coffee. alishamcdarris.com