I often find that if you're not from Texas, you don't realize what spectacular outdoor recreation options there are all over the state. From mountains and backpacking trails in the south and west (looking at you Big Bend and Guadalupe Mountains National Parks) to kayak trails near the coast (Hi, Beaumont) to rolling hills and meandering lakes in Hill Country. But even I wasn't aware of all of the options for outdoor adventure in Burnet County, just north of my home in Austin! Have I piqued your interest? Well, lace up your boots, mount your bike rack on the back of your car, and load up the kayaks, 'cause it's about to get wild! Read (and watch) to get the scoop (spoilers: there's a ski lift on the list…yup…in Texas).
Outdoor Adventure in Burnet
There are lots of outdoor activities in Burnet to enjoy. Here are a few of the spots we recommend you don't skip. Because adventure.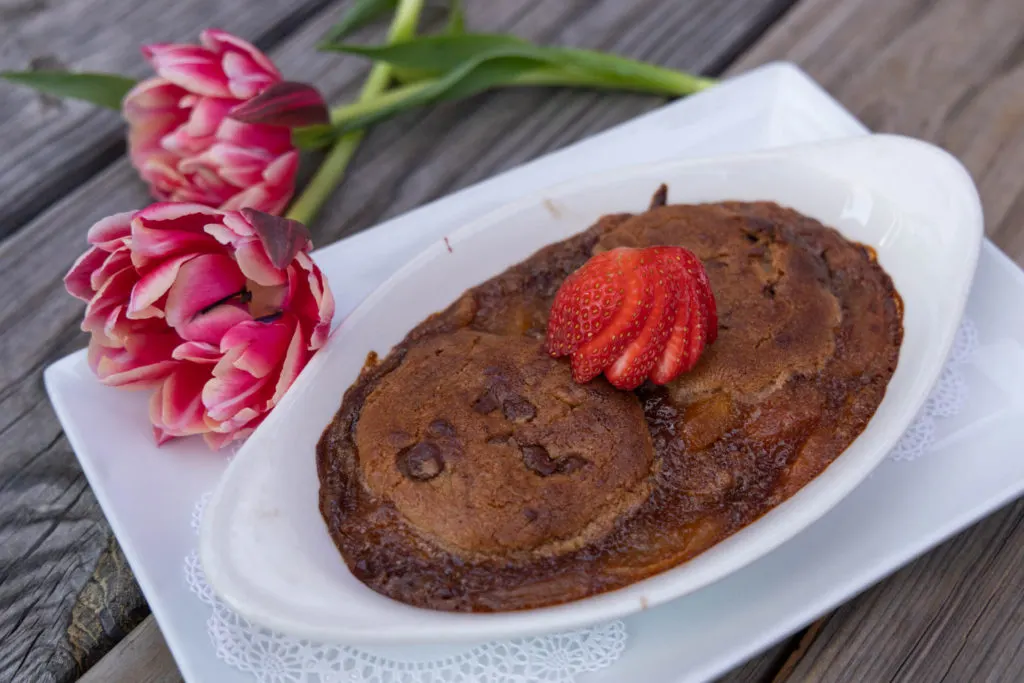 Eat
Not gonna lie, most of Hill Country (outside of Austin and San Antonio) has never been a haven for vegan food. So we recommend loading your car with the essentials so you can prep some of your own meals when you arrive. But here are a few spots with vegan food in Burnet County where you can get your grub on.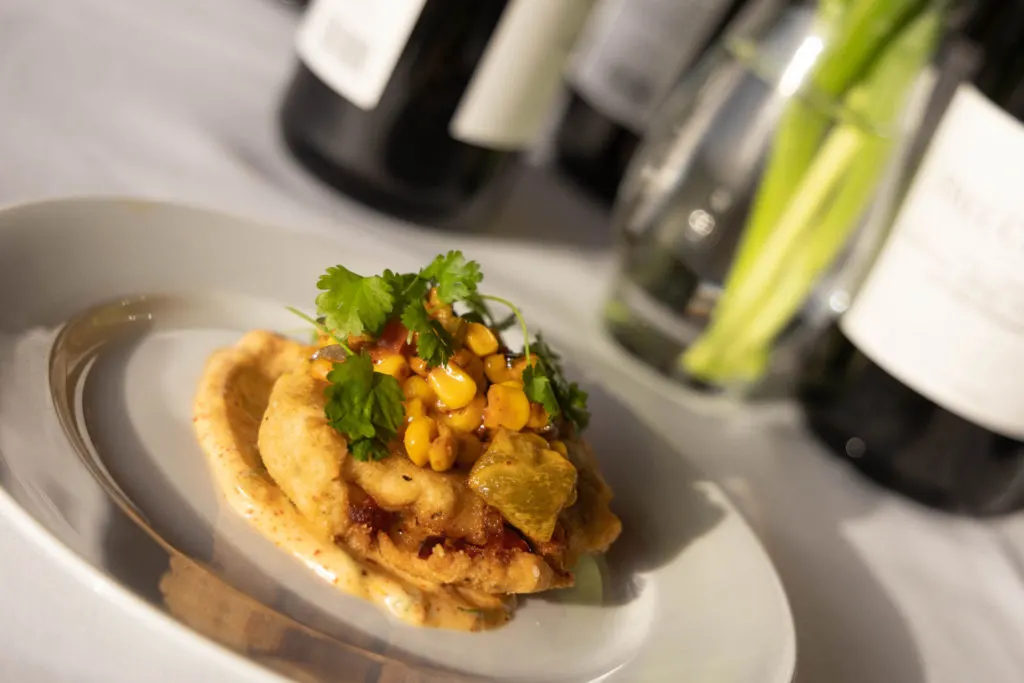 The Overlook Restaurant at Canyon of the Eagles
It's not a bad idea to give the Overlook Restaurant a heads up before you arrive if you have any special dietary restrictions (whether or not you're staying at the resort), but I'm told the chef actually enjoys preparing these kinds of dishes, so bring your appetite. There was only about one vegan item on the menu per meal when we were there, but they were all solid and filling (including a massive Impossible burger). Bonus: You can sit inside or out with views of sprawling Lake Buchanan.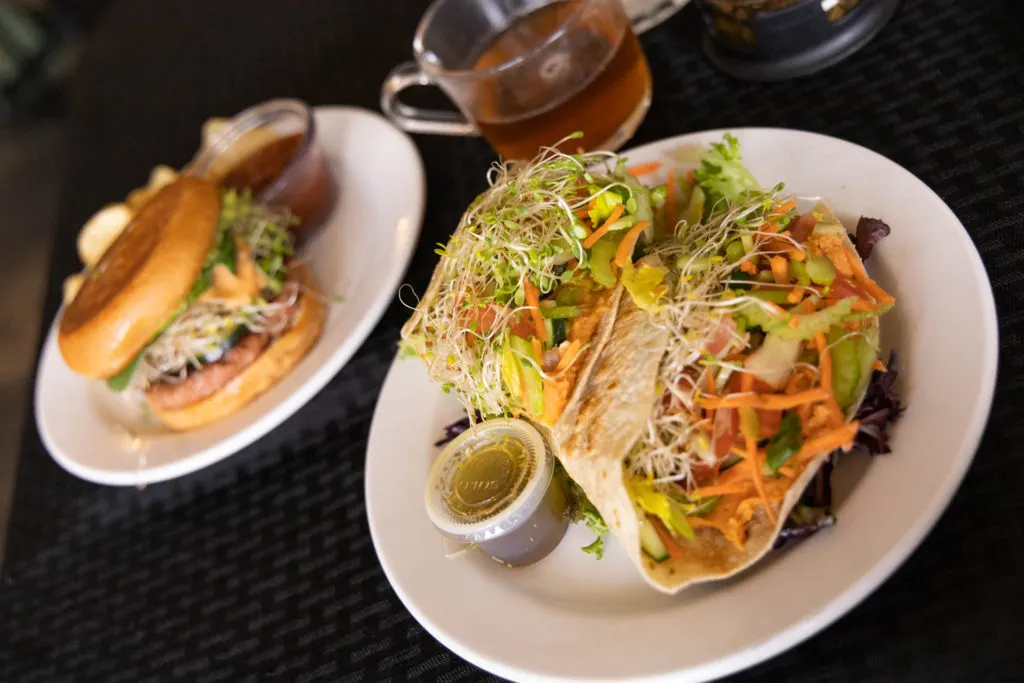 Tea Thyme Cafe
For an easy lunch, stop at Tea Thyme Cafe. There, in addition to shelves and shelves of tea options, served hot or cold, you can order coffee, smoothies, a Beyond burger, or a fresh hummus "taco" of sorts served on a crispy rice tortilla. Don't forget to grab a bevy to go to fuel your afternoon adventure in Burnet!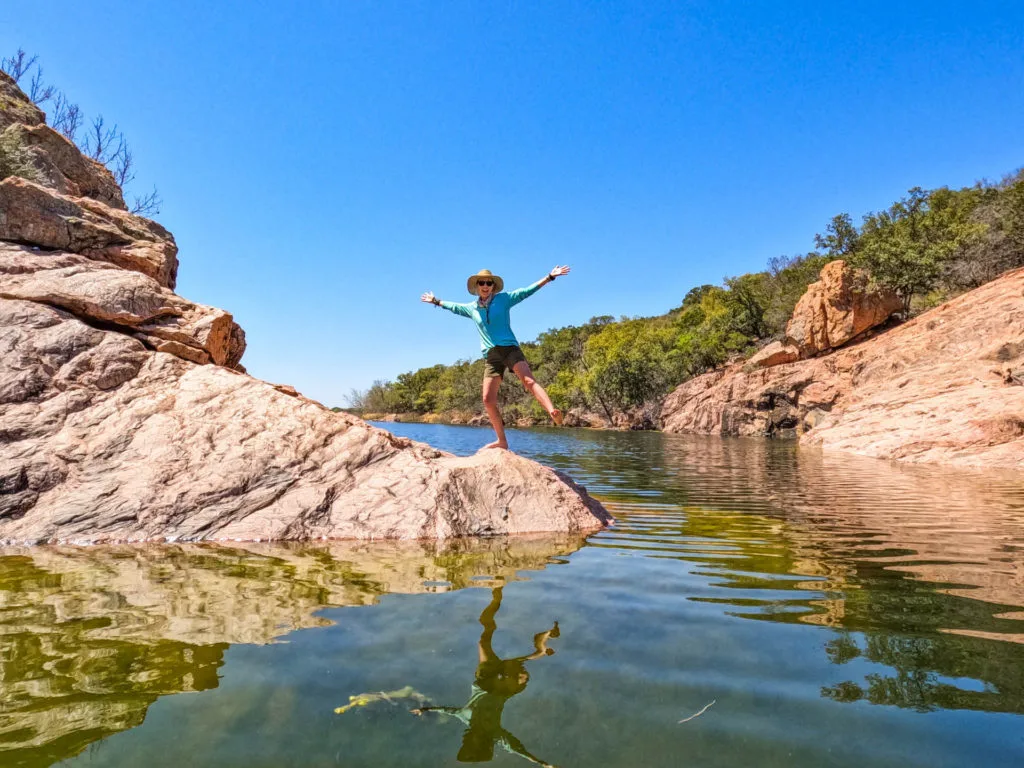 Play
Outdoor activities in Burnet County are in no short supply. So grab your gear and get to it. No time for sleeping in! Seriously. There's literally something for every type of adventurer.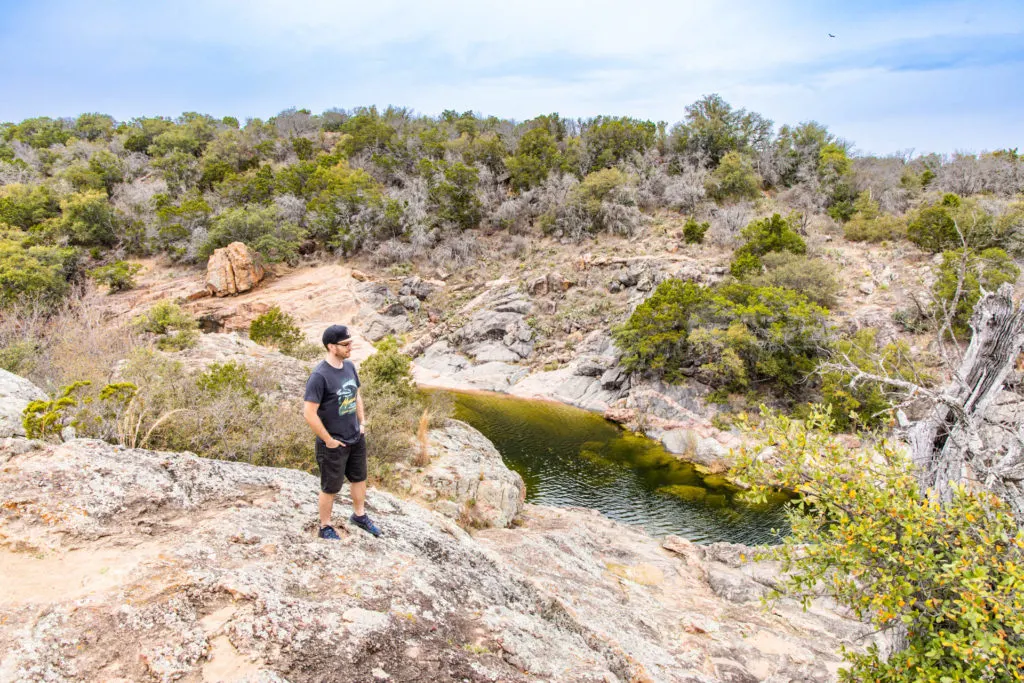 Hike and Kayak at Inks Lake State Park
One of our favorite state parks in Texas (and a favorite spot for outdoor adventure in Burnet), Inks Lake has it all: hiking, swimming, kayaking, cliff jumping, waterfall viewing, birdwatching, you name it. Stay for a day or a weekend and take your time exploring the miles and miles of trails, lounging on the water, paddling around the lake, or spotting wildlife.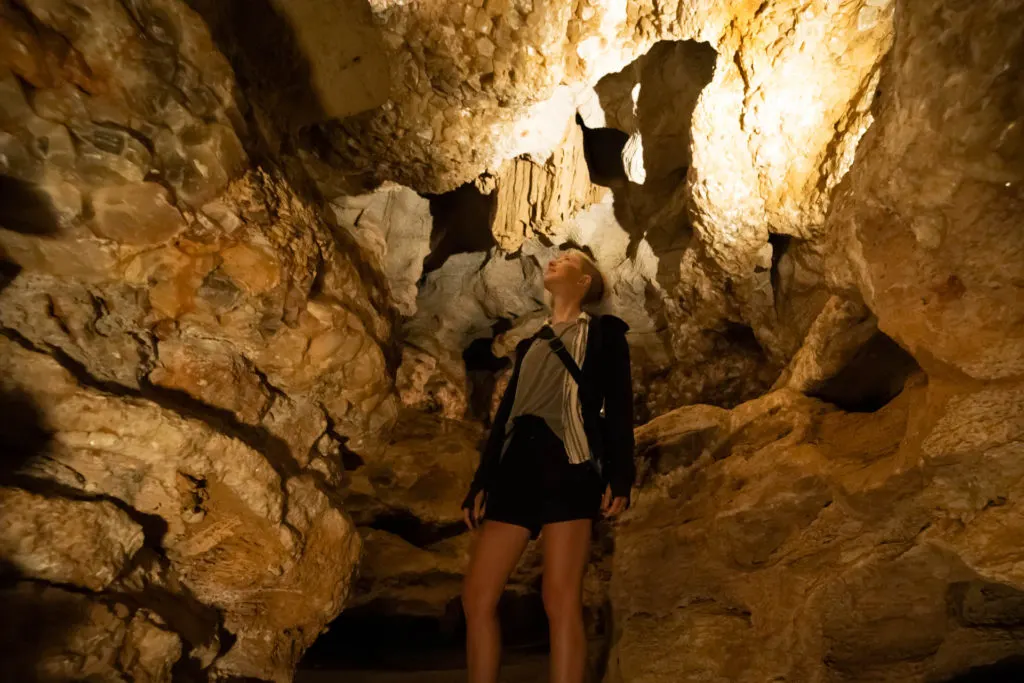 Take a Cave Tour at Longhorn Cavern State Park
Sign up for a tour at Longhorn Cavern (you can't wander through the cavern alone) and head underground at this state park. As you meander back into the cave's depths, you'll learn the geological history of the cavern, but also the local history, like how bat guano was mined here to make gunpowder during the Civil War and how the space once hosted big band performances underground! There's a walking tour, but also a more adventurous caving tour for the true adventurers out there.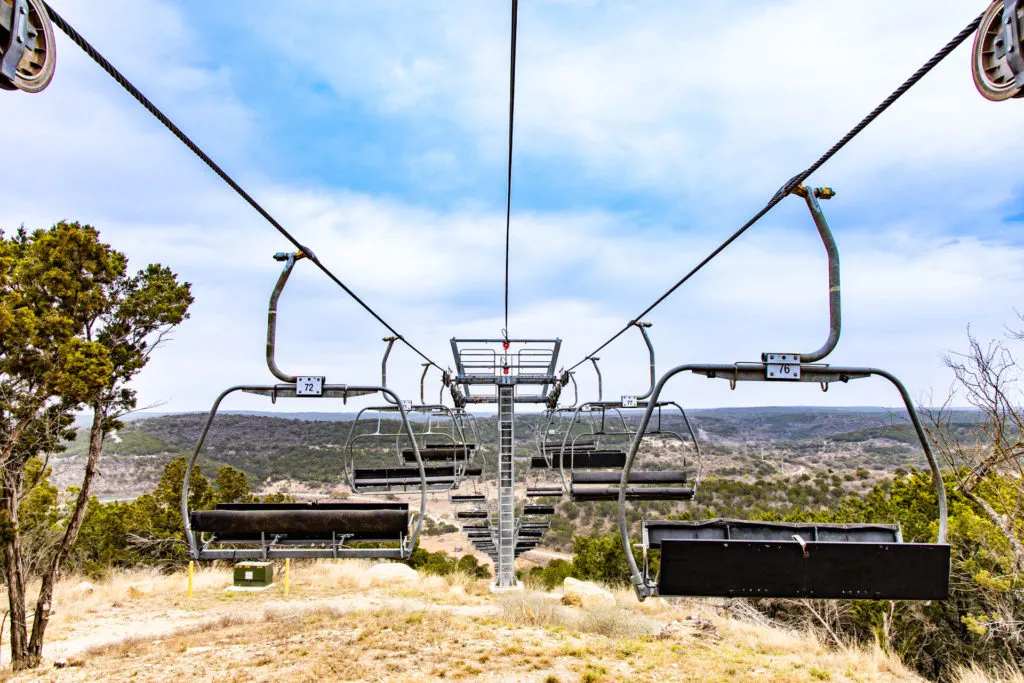 Ride the Lift (and the Trails) at Spider Mountain Bike Park
Yup, there's a mountain bike park with a ski lift in Central Texas! It's the only one in the whole state, in fact. And it's perfect for beginners and advanced riders alike. Just load your bike onto the lift at Spider Mountain, hop on the next chair, and enjoy the ride up the mountain so you can avoid the uphill climbs and save all your energy for the downhill. In addition to a day pass, you can also rent bike gear if you didn't bring your own.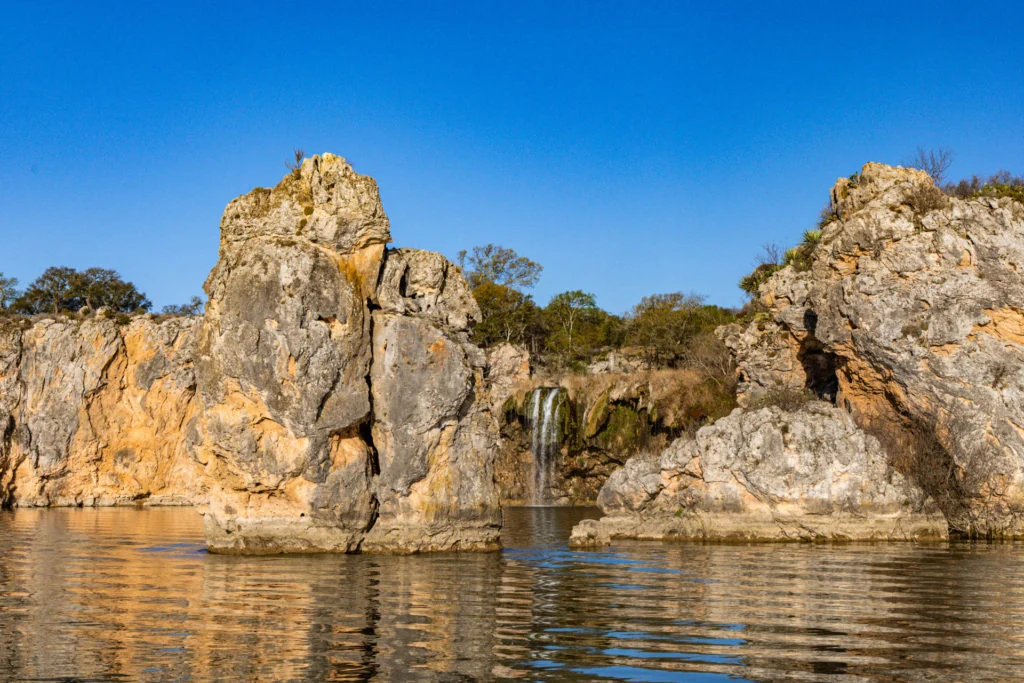 Spot Birds (and Waterfalls) on the Vanishing Texas River Cruise
On this more leisurely outdoor activity in Burnet County, you can take a 2- 3- or 4-hour Vanishing Texas River Cruise up Lake Buchanan as you tour guide shares not only fun facts and history about the area (from floods and droughts to cowboy culture), but also points out birds like egrets and cormorants and gulls as you cruise leisurely along the waterway. Have your camera ready when you get to the waterfall, because you'll only have a few seconds to photograph it before it disappears behind a rock.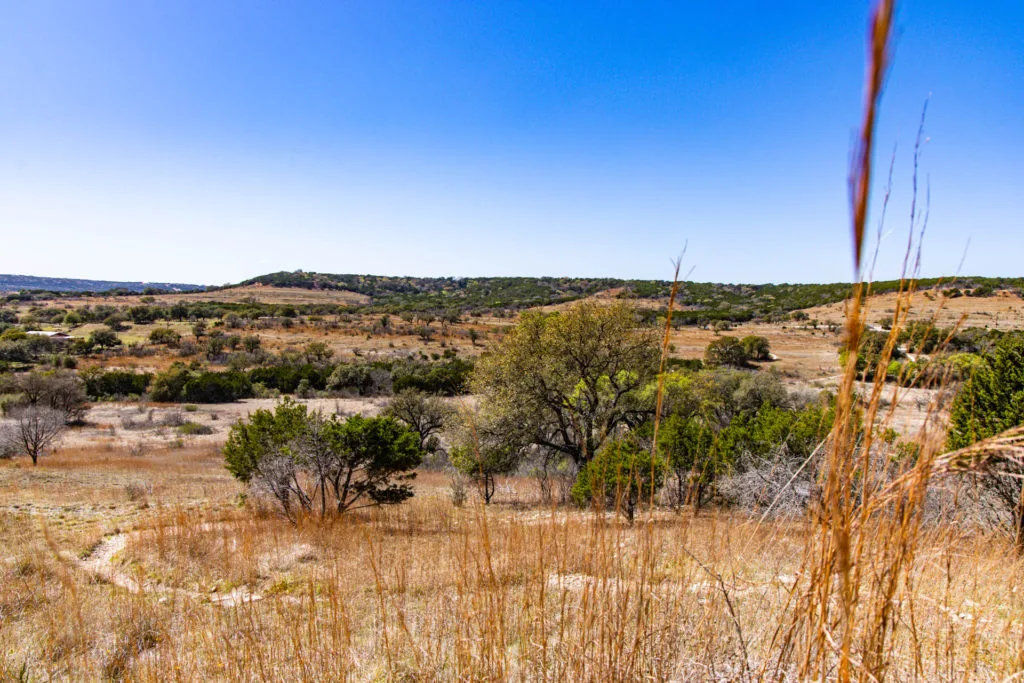 Hike and Birdwatch at Balcones Canyonlands National Wildlife Refuge
Visit Balcones Canyonland for miles of hiking trails and the opportunity to spot birds and other wildlife. In fact, the preserve is designated as such because it's a nesting area for the endangered golden-cheeked warbler, which only nests in Hill Country. So bring the binoculars and get ready to walk!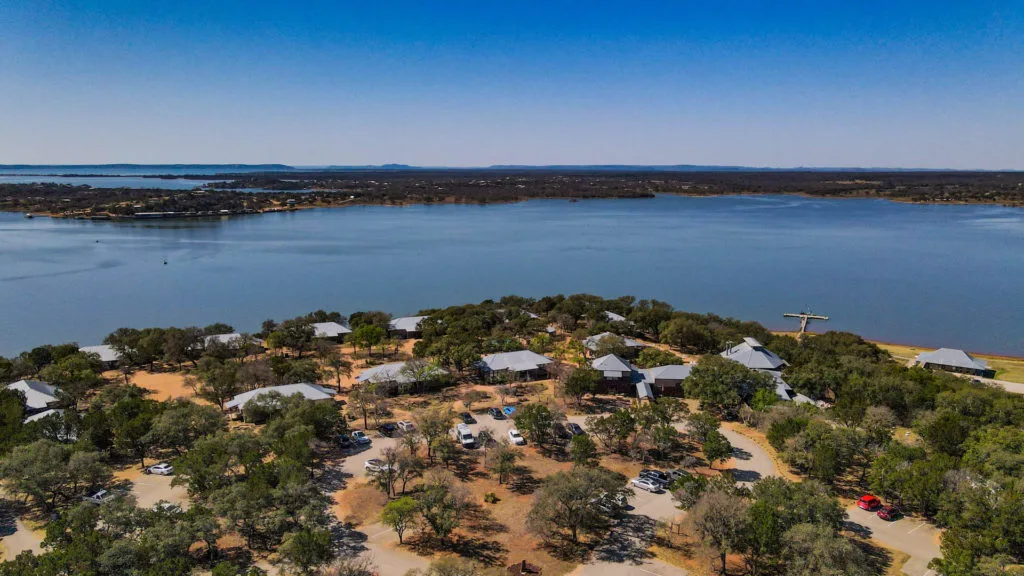 Stay
Whether you like to rough it or kick back and relax, Burnet County has unique and outdoorsy accommodations to make your trip memorable.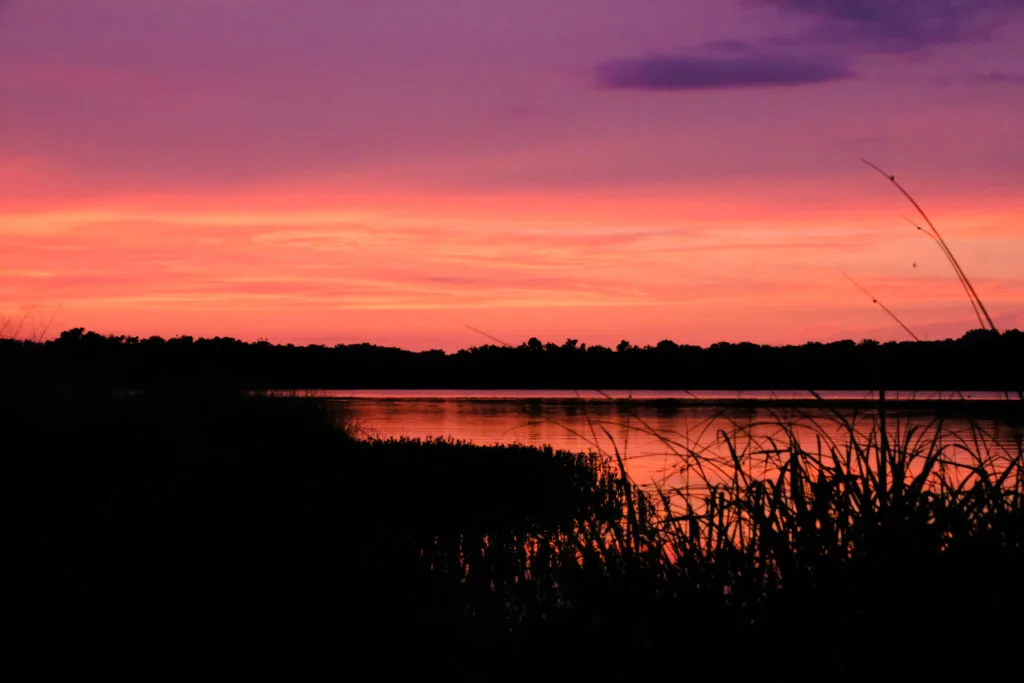 Inks Lake State Park
If camping is your jam, pitch a tent/hammock/pop-up trailer at this picturesque state park. Inks Lake is one of the most visited in the state, so weekends fill up fast, but booking is worth it for dozens of miles of trails, cliff jumping and swimming at Devils Waterhole, kayaking, you name it! It's one of our favorite state parks for camping.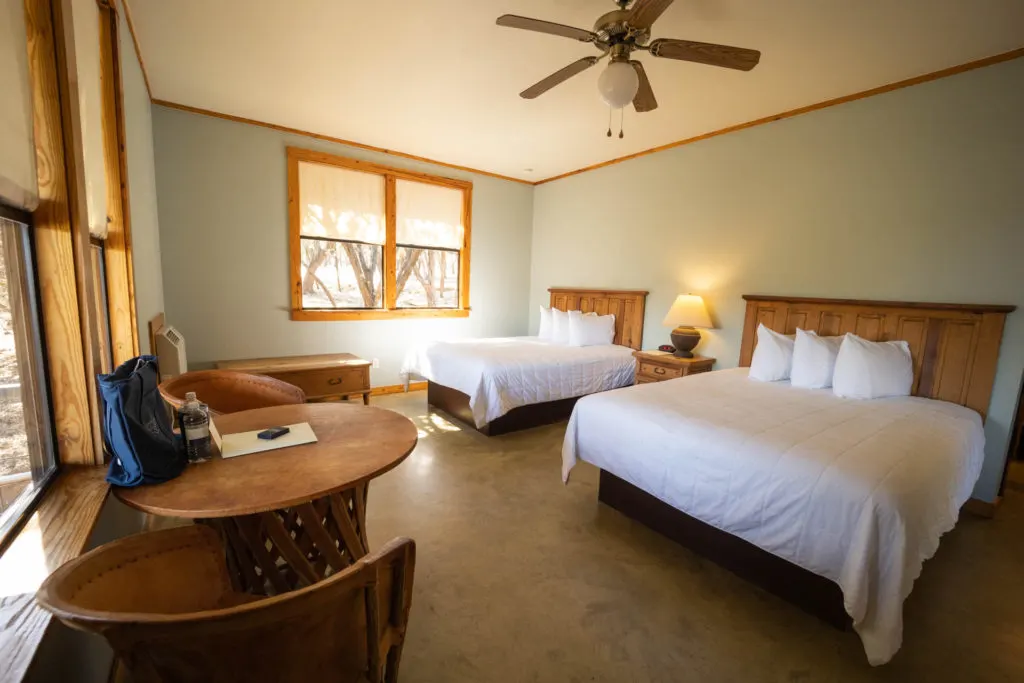 Canyon of the Eagles
Canyon of the Eagles is the perfect place to really get off the grid and enjoy nature. This resort has tent campsites, RV sites, and comfortable guest rooms (if you prefer AC and a full-size shower). There are no TV's in the rooms, so there's no excuse NOT to play outside, WiFi is only available in the restaurant, check-in, and hospitality areas, and there are miles of trails to hike or bike. There are also events like guided nature walks, educational programs, and epic stargazing presentations at the Eagle Eye Observatory. Wanna get out on the water? There's plenty of lakefront access, including a boat ramp. The on-site restaurant can even accommodate special diets (so c'mon down, fellow vegans).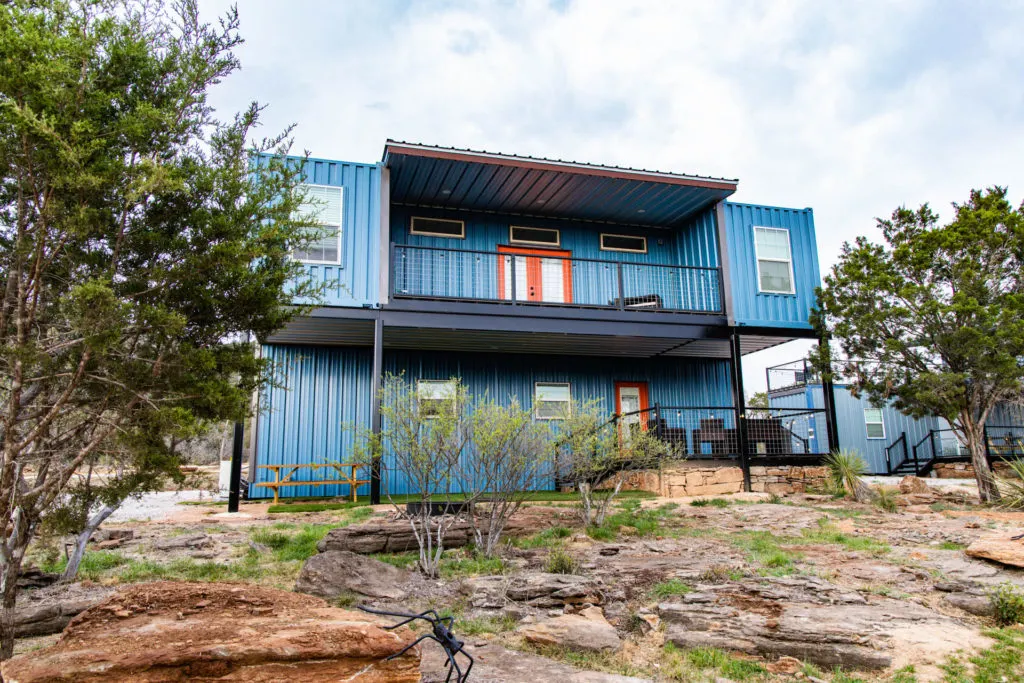 Container City
Prefer a stay a bit more on the modern side while you adventure in Burnet County? Check out Container City. The property has a total of 6 individual dwellings of various sizes built entirely out of storage containers. But while the accommodations are plenty fun in and of themselves, there's also a shipping container tavern with plenty of outdoor seating, live music on weekends, and a wood-fired pizza trailer that's more than happy to serve up vegan pizza (it's cheesless, FYI), plus easy access to Spider Mountain bike park.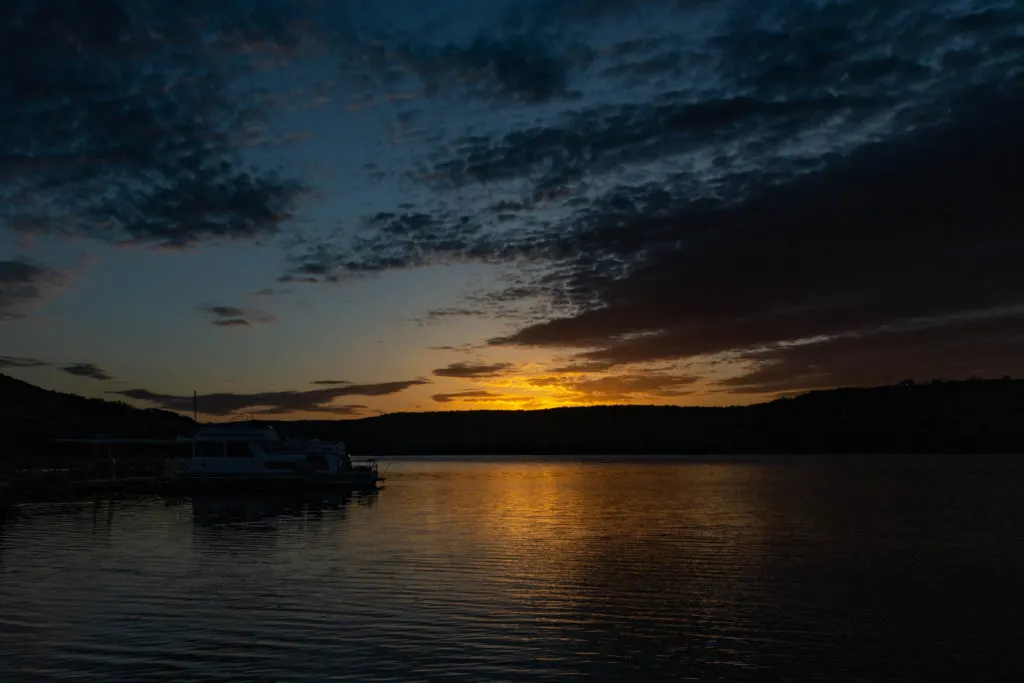 Adventure in Burnet: Bottom Line
Turns out, Texas Hill Country is just overflowing with outdoor adventure and activities. We're already plotting our next visit (it helps that we're only an hour and a half away in Austin). So yeah, whether you live in Texas or are visiting, don't limit yourself to just a city break (although you know we're always down for a long weekend in a big city just to cram our faces full of vegan food…); get out there and explore! After all, Burnet County and the Highland Lakes region is just a short drive from Austin, Dallas AND San Antonio! And totally worth the drive. So get out there and wander on already!
•
Looking for more surprising destinations brimming with outdoor adventure? Check these out!
Alisha is a freelance writer and photographer based in Austin, TX. She loves her tiny house, vegan food and experiencing the community of travel in far away places. She's also pretty sure she's addicted to coffee. alishamcdarris.com