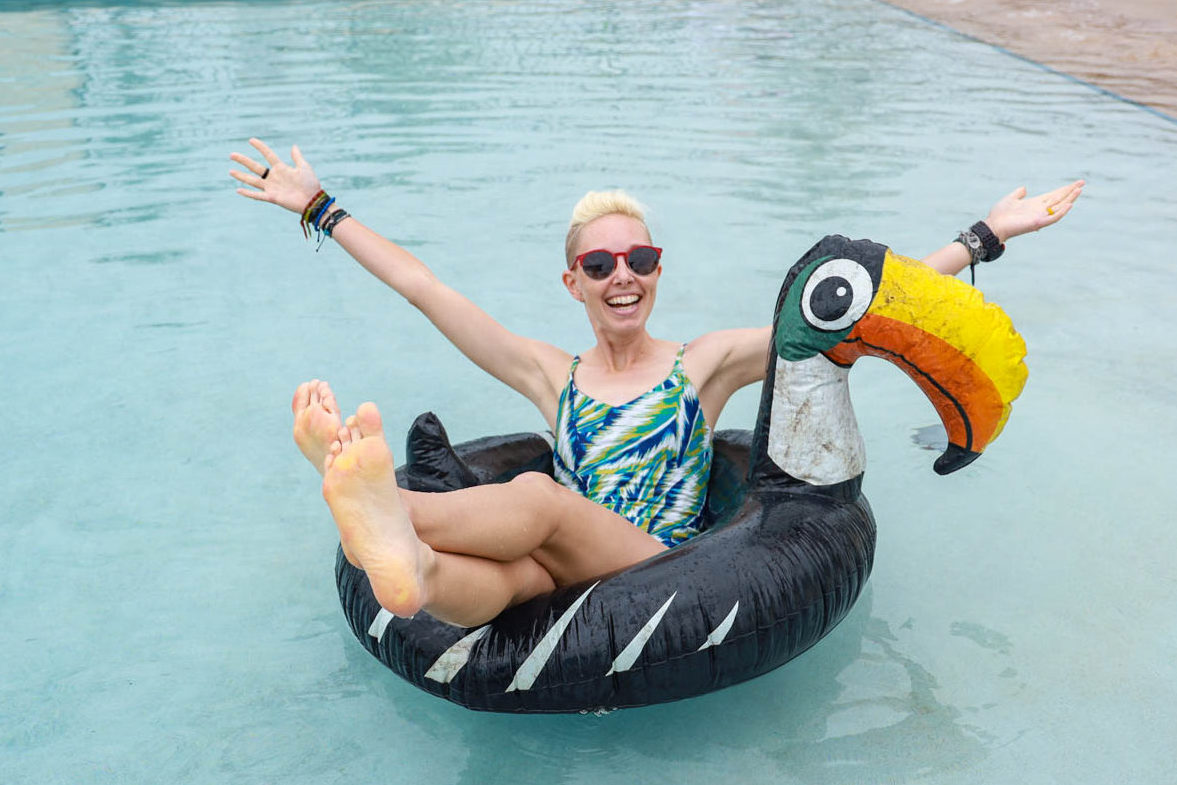 Summer is here, yo! And I couldn't be more excited. Summer is the bomb. It's by far my favorite season. Which is maybe part of the reason I live in a place where summer stretches from April to October. And summer means swimsuit season! But not all swimwear is created equal. It's made with synthetic materials, which means plastic (and we all know about microplastics at this point, right?) and many of the options out there are not made in a sustainable or equitable way. So if you're upgrading your togs this season (that's Aussie for cozzie, swimmers or swimsuit, btw), opt for one of these pieces of sustainable swimwear. And look good doing good.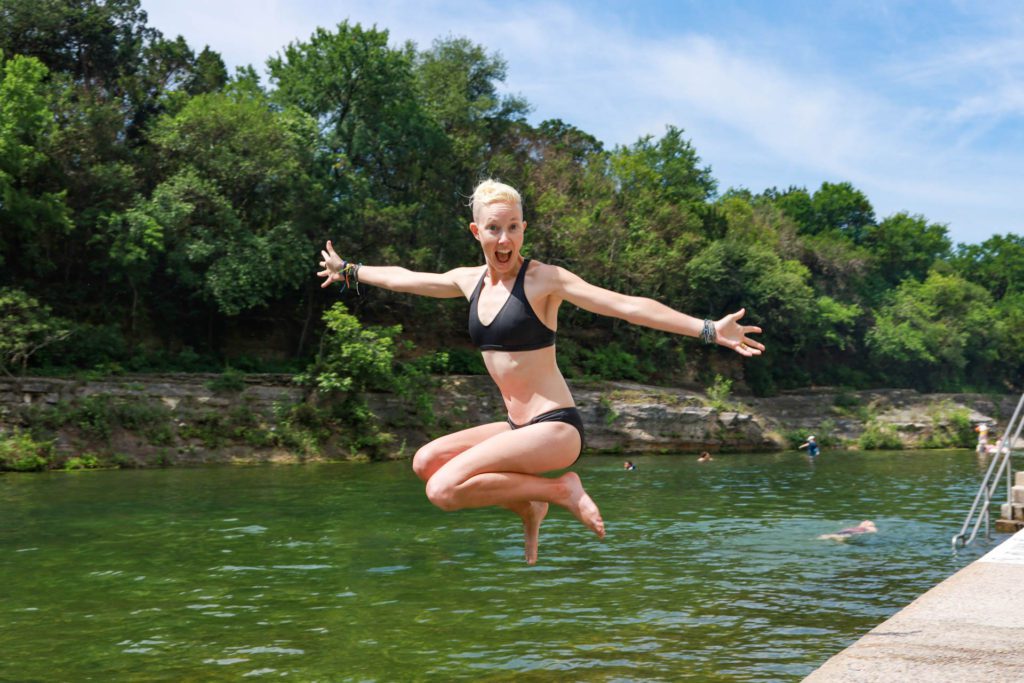 Sustainable Swimwear
Patagonia
Patagonia has long lead the charge for sustainability in the outdoors. So yeah, they're a brand you can trust when it comes to sustainable swimwear. In fact, not only are their swimsuits for men and women made of recycled materials, they're also Fair Trade sewn. And they have styles for everyone: bikinis, one-piece swimsuits, boardshorts, you name it. All with an emphasis on active lifestyles, which means yeah, they should stay put whatever you're doing in the water.
prAna
Maybe you read our Sustainability Spotlight interview with prAna so you already know they're a sustainable brand. But if you didn't, here's the lowdown: the brand is all about clothing for positive change. Positive environmental and social change. The 2021 Swim Collection is now 100% Fair Trade Certified Factory and sustainable So you can't go wrong with any of the sustainable swimwear they offer. Most are made from recycled materials. So find the whole women's line of swimwear here and the men's boardshorts here!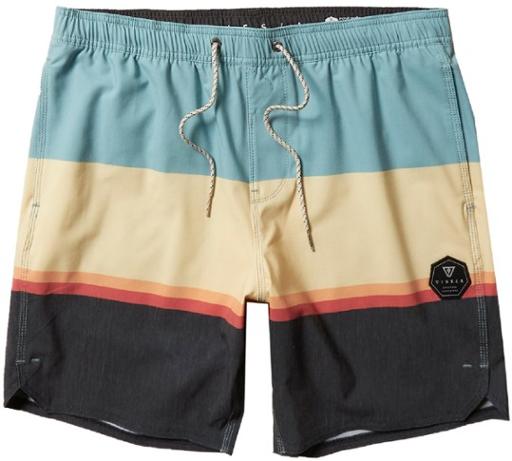 Made for surfing, swimming or just chilling, Vissla board shorts are for guys who care about the impact of their swimwear. Made with recycled plastic water bottles and upcycled coconut husks that have been turned into fabric, they're available in several rad styles, colors and patterns, from wild and colorful to black and basic. You'll find one you love, guaranteed. Check 'em out on REI.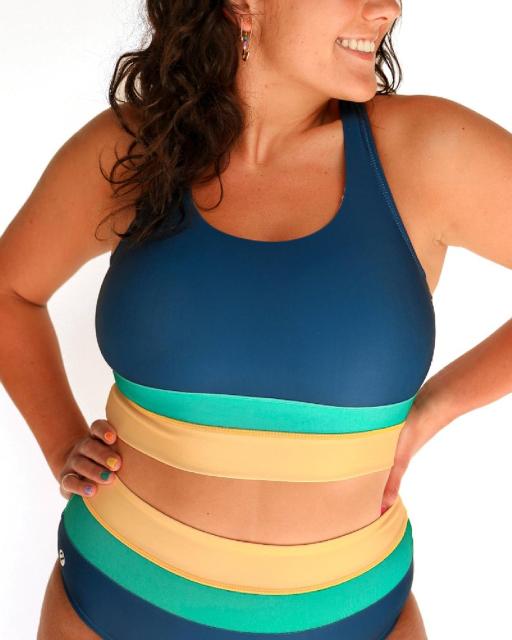 For ladies who prefer a bit more coverage, Nani Swimwear is designed just for you. The brand celebrates women's bodies (of all shapes and sizes) with less revealing tops and bottoms (uh, that are still totally rockin'), many of which are made with recycled polyester to reduce the impact of each suit on the planet. You can find Nani's most sustainable offerings on REI here.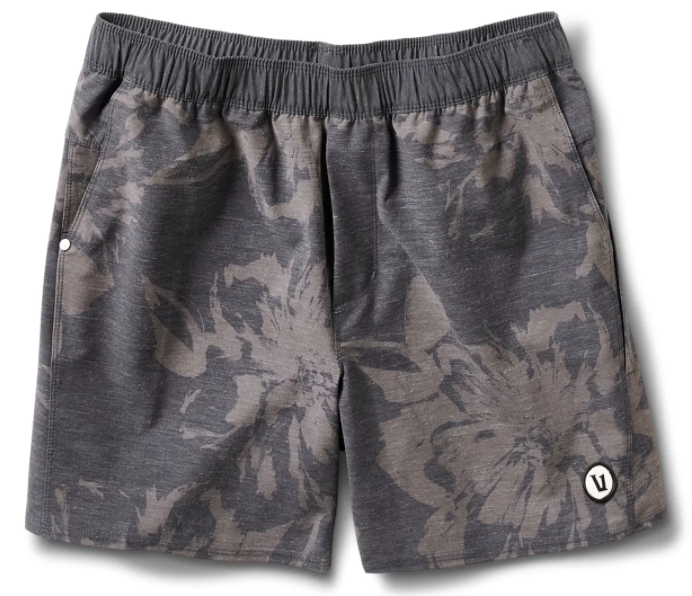 Vouri
There are so many swimwear brands that just make women's swimwear, so we thought we'd highlight on the caters to the dudes. The Cape Short in particular is an eco-friendly option: It's made with recycled polyester, coconut fiber and cotton with just enough stretch to keep them comfy in and out of the water. And they come in a slew of chill colors. Find them on REI here.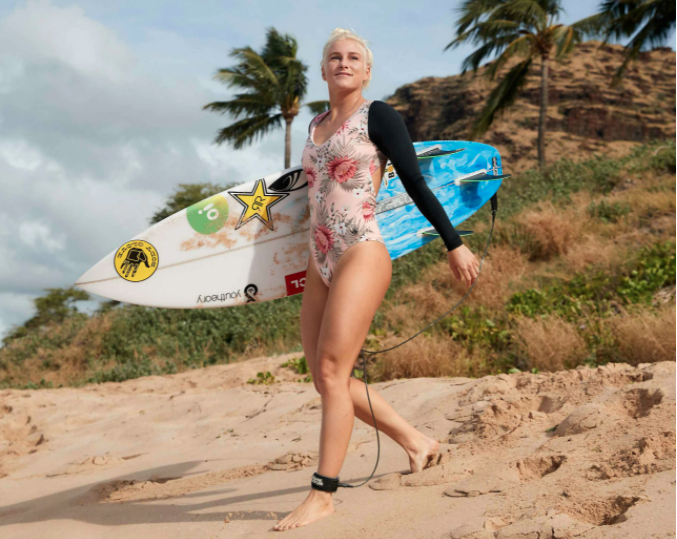 Body Glove
Body Glove just launched their second recycled swimwear collection, designed by professional surfer Tatiana Weston-Webb! The collection is made from eco-friendly materials and is perfect for surfing or just lounging on the beach if you prefer. The suits feature lively floral prints (but there are solid colors available, too) and are available in bikinis, one-pieces, long-sleeved paddle suits, and even rash guards. You can find the Tati collection and all of Body Glove's eco-friendly swimwear here (just make sure the phrase "Mindful Eco-Conscious" is in the title/description of the suit or the materials include recycled polyester if you want to stick with the most sustainable ones).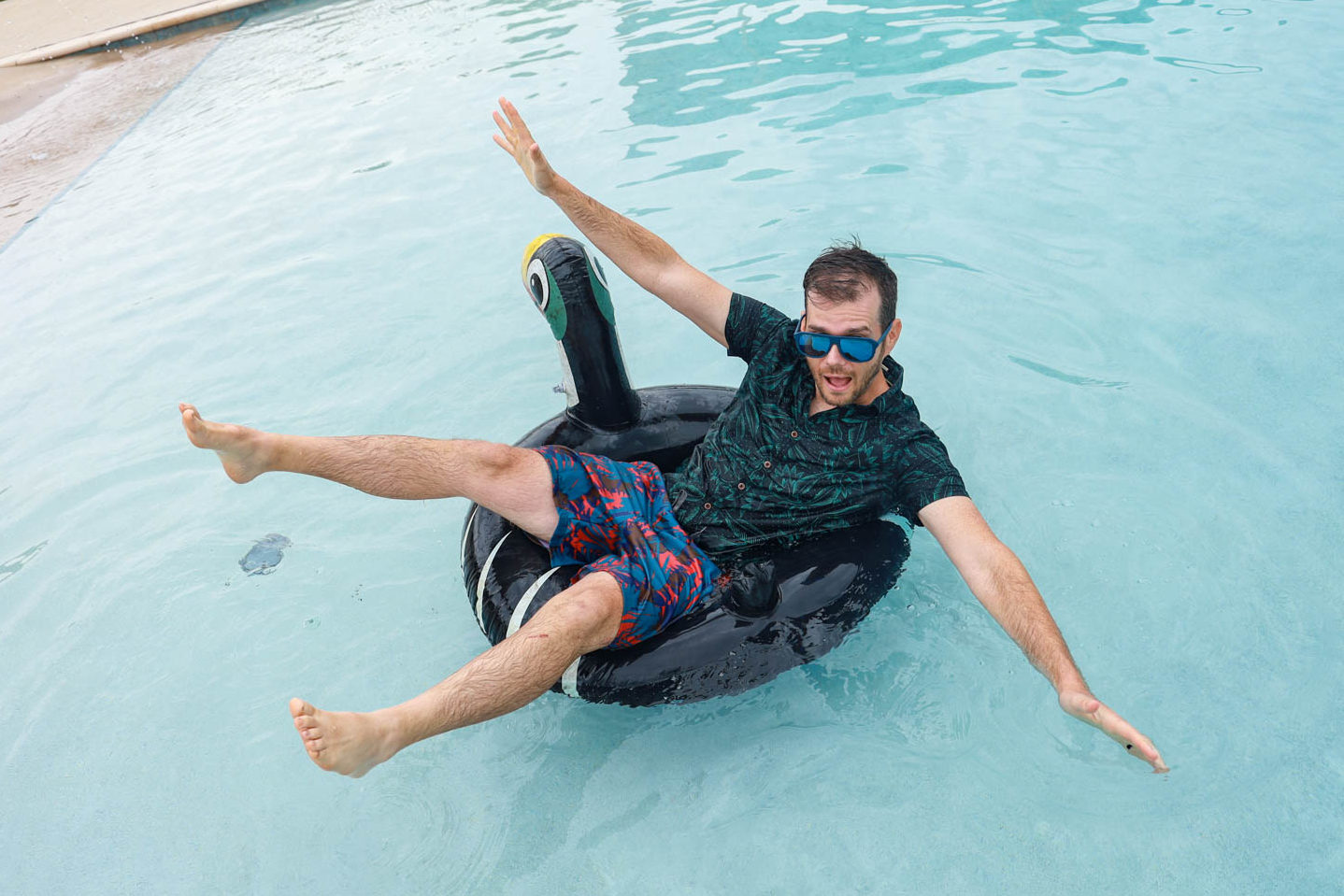 Ready to suit up and hit the pool/beach/springs/river/lake/whatever body of water is in closest proximity to you? Get out there and wander on! And do it in more sustainable swimwear. (And check out our post about sustainable sunglasses here.)
Alisha is a freelance writer and photographer based in Austin, TX. She loves her tiny house, vegan food and experiencing the community of travel in far away places. She's also pretty sure she's addicted to coffee. alishamcdarris.com