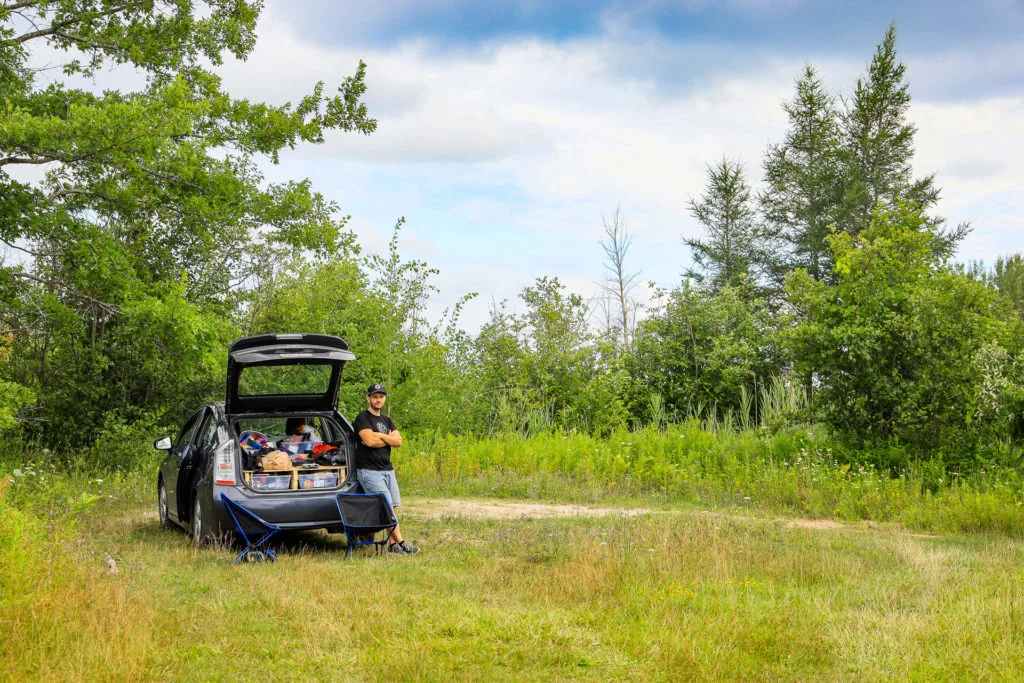 A lot of travel plans got canceled this year. International travel is largely off-limits and most people aren't too keen on the idea of flying across the country, either. So naturally, a lot of folks are shifting travel plans to include road trips. And while we can't in good conscience recommend you embark upon "The Great American Roadtrip" this year, a close-to-home jaunt may be an acceptable alternative (as long as you do it safely and responsibly). But driving across the country or across the state still comes with its own set of complications (even if you don't require a passport), so we're gonna break it down. Here's a solid list of road trip essentials that we've compiled based on years of experience (and more than a few flat tires and empty peanut butter jars) and an assumption that you, as we do, will be avoiding crowded hotels in lieu of socially distant campsites this year.
A note about travel during COVID-19: If you're going to travel across state lines during the pandemic, do your research, plan ahead, and travel safe and smart. Be mindful of travel restrictions from one state to another (some states request that visitors from designated states quarantine after arriving), check the status of the attractions and destinations you want to experience along the way (many are closed), and always have a backup plan for food and lodging. And for the love of all things good and holy, pack some sanitizer and wear a mask (it's required in many states)!
Road Trip Essentials: The List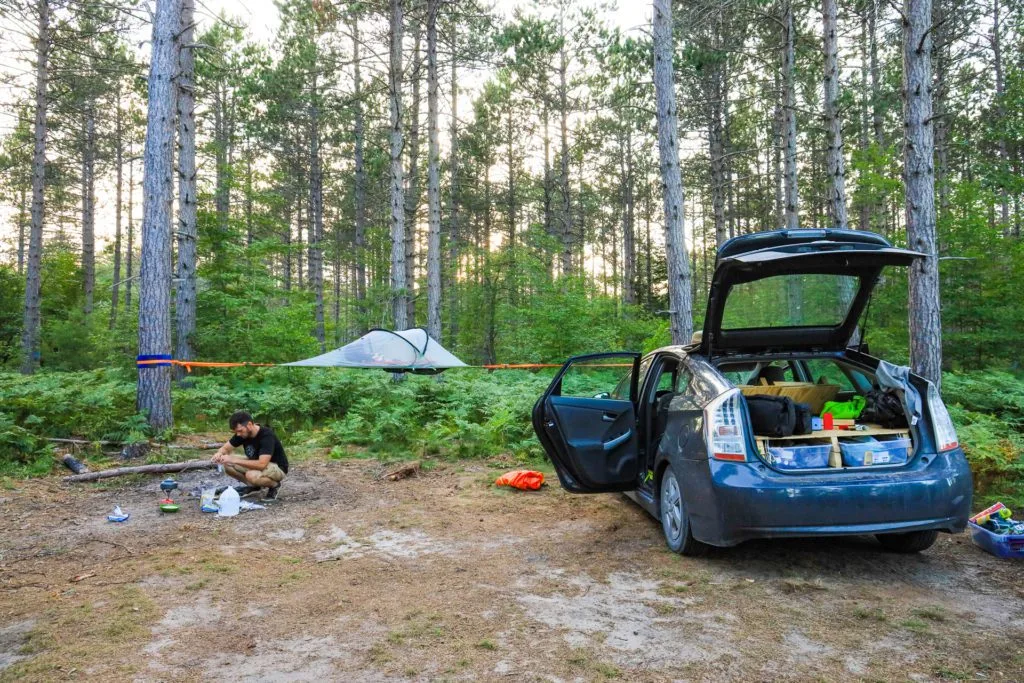 Other Road Trip Essentials
Naturally, depending on where you're headed, you'll need a more targeted list of equipment and supplies besides the above road trip essentials (like towels that double as beach blankets or rechargeable hand warmers), but we figure you're smart enough to figure out your own packing lists, so go nuts.
And obviously food and water are a necessity. Always have more than you need on hand in case restaurant hours are different than you expected or there aren't as many grocery stores along your route as you thought. Always have at least a few meals you can eat in your car and plenty of water to drink and cook with.
And because it always bears repeating these days: wear a mask. It's extra important when visiting new destinations, especially those popular with visitors and tourists. The last thing a small mountain town or beachfront community needs is an outbreak because travelers wanted to get away but weren't willing to be cautious and respectful. Even if masks aren't required, be more cautious than you would be at home, at your local grocery store, or your own neighborhood park. So wear one when you pay to fill your gas tank, stop to use a public restroom, stock up on supplies, or pick up your takeout. It's just the right thing to do.
•
*This post contains affiliate links. That means when you clicky-click and make a purchase, you support Terradrift. Thanks a bunch!
Alisha is a freelance writer and photographer based in Austin, TX. She loves her tiny house, vegan food and experiencing the community of travel in far away places. She's also pretty sure she's addicted to coffee. alishamcdarris.com