We're all about sustainability when it comes to outdoor adventure. That includes everything from vegan trail food to down-free sleeping bags to choosing clothing that's made of environmentally responsible materials. Fortunately, there are plenty of brands out there that care about the environment and the impact their products have. Cotopaxi is one such brand. So we reached out to find out more about Cotopaxi's sustainability and what it means–for all of us.
Cotopaxi's Sustainability: Q&A
Terradrift: What is Cotopaxi's mission? How does sustainability fit into that mission?
Cotopaxi: Cotopaxi's mission, as a benefit corporation and outdoors gear brand, is to Do Good. Quite literally, that's our tagline, and in all we do, whether it be product creation, supply chain, encouraging outdoor adventures, or our Cotopaxi Foundation, our business and community focus is intrinsically tied to the greater good.
So what does that mean, practically speaking? You're a certified B-Corp, so that's a pretty big deal, but how are your products better for the environment and better for people trying to get outside more?
We offer a number of collections created with sustainability in mind. For instance, our Repurposed Materials Collection uses textiles that would end up in the landfill otherwise. The Del Dia Repurposed collection is created from upcycled materials and are also one-of-a-kind colorway products, selected by employees in the Philippines according to their individual tastes. Our products are all very approachable in terms of style and price points, making them appealing and engaging when it comes to addressing outdoor needs and desires. We want people to see the outdoors as a haven, a place for fun, creativity, and connectivity. Our products try to speak to the diversity of our wider community, rather than being basic or overly technical.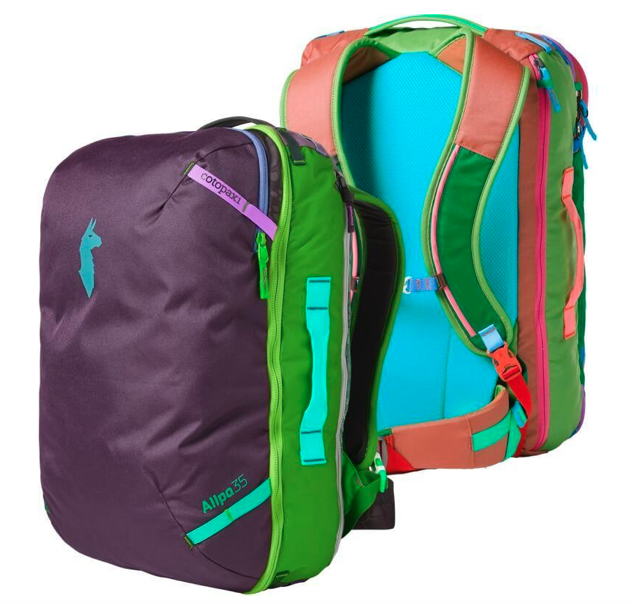 And true to that mission, Cotopaxi bags are super fun! But it's not all about sustainability; Cotopaxi puts an emphasis on giving back, right? Describe some of your efforts to "Do Good" as a company.
Absolutely. We launched the Cotopaxi Foundation to address those desires and earmark 1% of proceeds to go to sustainable grantees to support global poverty alleviation. We do a lot of impact initiatives close to home as well by supporting refugees in our state of Utah, awarding 20 community grants a year, and providing volunteering at Questivals nationally.
You have quite a few items in your Del Dia Line now. Why is that a more responsible/sustainable line of products? How does it differ from the brand's other gear?
Our Del Dia products speak to both the environmental waste side of things as well as empowerment. We use 100% upcycled materials in our Del Dia line, as well as unique colorways that are chosen by our esteemed workers, so empowering them to be creative, along with saving a vast amount of material from landfill, is uniquely Cotopaxi. Many of our other products, like the Teca windbreaker and Fleece for instance, uses 100% or a very high percentage of recycled materials as well, so it's a thread throughout our collections that we aim to use repurposed materials where possible.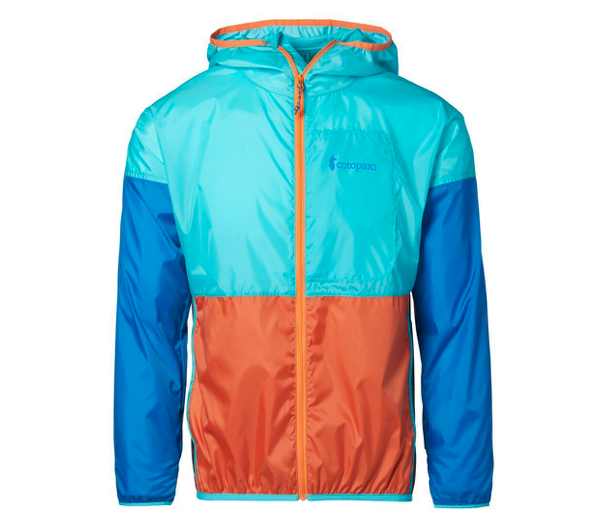 I love that. Do you think there's a certain responsibility that outdoor brands have to protect the natural spaces we all love? If so, how is Cotopaxi taking responsibility?
Our vision is to be a guiding light for other brands, and we hope to inspire others–be it on the corporate or individual side–to make more conscious decisions. Our Foundation continues to work with a variety of deserving organizations to ensure this is felt far and wide. As our product offerings expand and offer more recycled materials pieces, as well as collaborations with other brands to help bolster our voice in the sustainability space, we will continue to work hard to create a better future for the next generations.
•
Want to learn more about other sustainable outdoor companies? Check out our other Sustainability Spotlight Q&A's. And remember to shop smart when it comes to outdoor gear because we can all make a difference with every dollar we spend.
Our favorite sustainable Cotopaxi products: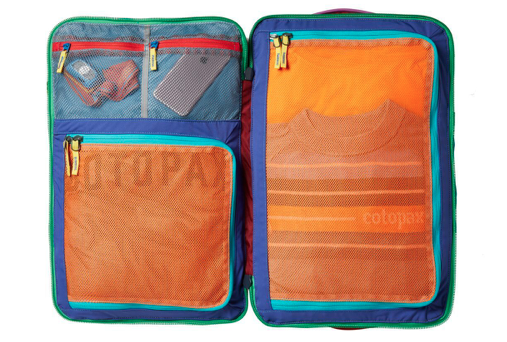 •
*This post contains affiliate links, which means when you click and support Cotopaxi by making a purchase, you also support us. And also the planet. And also the designers in the Philippines. So basically, you're doing all the good things with one click.
Alisha is a freelance writer and photographer based in Austin, TX. She loves her tiny house, vegan food and experiencing the community of travel in far away places. She's also pretty sure she's addicted to coffee. alishamcdarris.com