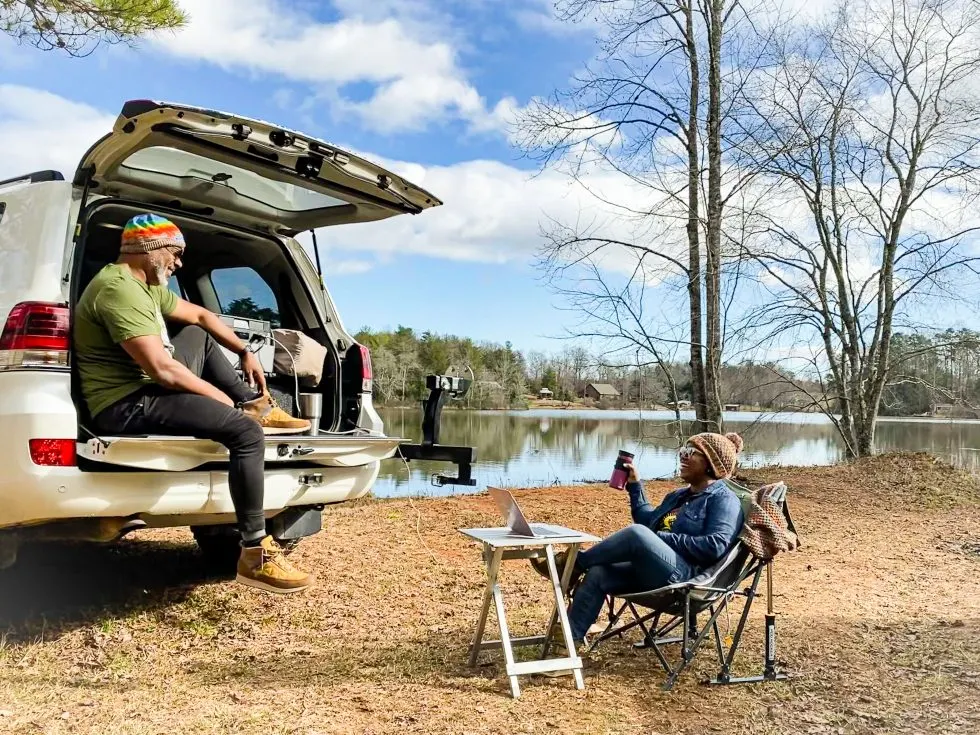 We recently connected with experienced outdoorist Sonya Staples, Co-founder of Staples InTents, to talk about how anyone can get involved in Overlanding (and do it more sustainably). And just in time for their special event, no less: The Gathering, a weekend of outdoor adventure, nature, and skill-building in Colorado designed specifically for black and brown folks, who are frequently underrepresented and excluded from outdoor activities (Aug. 18-22 or in Asheville, NC, Oct. 14-16). And since we can totally get behind people and projects that promote equality in the outdoors, we invited Sonya to tell us a bit about her and her husband Necota, their journey, and how to be a more sustainable overlander.
So read on, and check out the Staples InTents Instagram page here, and their website here!
•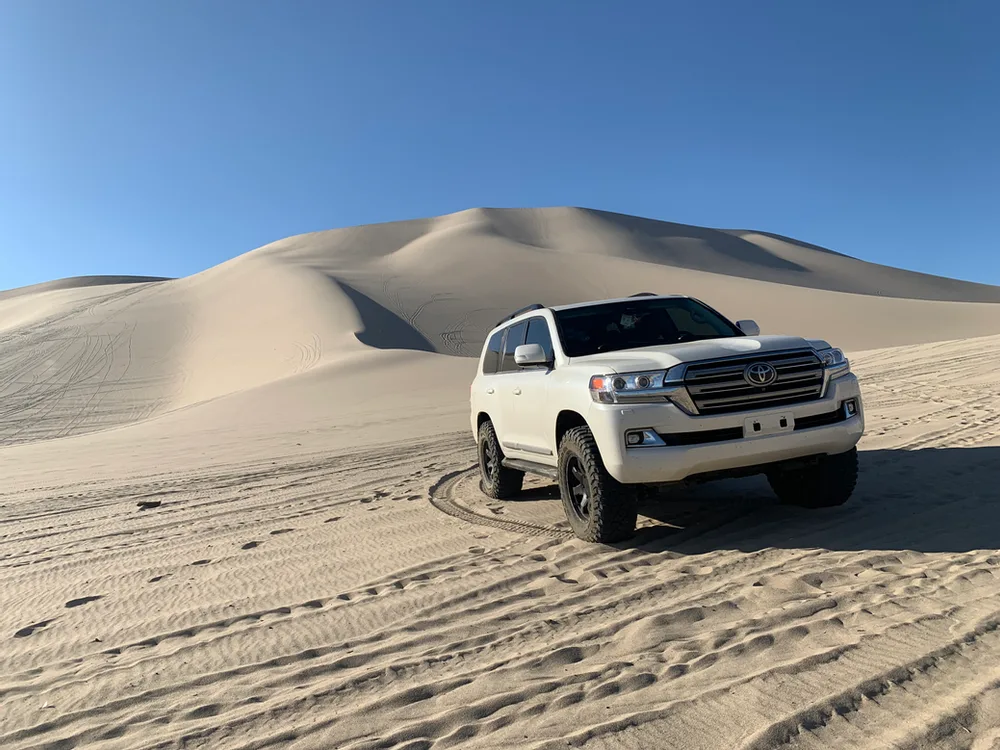 5 Ways to be a More Sustainable Overlander and Camper
We've been traveling since we met but it wasn't until we began camping in 2016 and began traveling as overlanders that we became acutely and painfully aware that we are nature sinners. Unbeknown to us, we were generating waste, lot's of dirty, grimy landfill waste and despite our best efforts to "leave no trace," we still left evidence from our presence. Sure, we were "packing it out," but what we were really doing was masking deeper issues about our camping philosophy.
We have always been the people to pick up a few pieces of trash along the journey, yet our journeys through countries around the world have sobered us up even more to our own impact. When you travel to countries that haven't developed a culture of non-littering, recycling, and also don't have an adequate trash removal infrastructure, it becomes very clear that every piece of trash has to go somewhere. So although some of our glamping choices like plastic drinking bottles, plastic grocery bags, paper towels, Ziplock bags…were easy and breezy for our camping, they were still bad choices for the environment. Digging a little deeper, we noted our purchasing habits and that our purchases usually come in discardable single use packaging. In an effort to be more sustainable, we decided to make a few small changes, and really lean into Leave No Trace.
Below we share 5 easy shifts that will have a lasting effect on the environment and catapult you to the top of environmental stewardship:
1. Use Reusable Shopping/Storage Bags
For years, we have been encouraged to switch to reusable grocery bags, but the truth is, our habits involved single use plastic grocery bags, and included other types of plastic bags as well. When camping we would typically default to disposable Ziplock bags to manage our temporary food storage, in place of bulkier storage containers. We theorized that, although plastic, we could use a Ziplock multiple times.
The reality was, that after a couple of uses, our "reused" Ziplock would quickly end up in our trash. With our transition to overlanding, we needed an easy and sustainable solution to manage all of our food storage concerns, and switching over to reusable/resealable containers. Ours are silicone, 100% BPA and plastic free. They are safe to use in the microwave, oven, stove top, dishwasher, and fridge! Our new silicone storage containers are super easy to clean and just as effective as our previously used Ziplocks.
2. Use Water-Safe Toiletries
As city dwellers, we rely on the sewage system to treat our water and return it to us clean. As campers and travelers, the world is our sewer, so we understand that we need take additional steps to protect the planet with the products we use. All of our toiletries and cleaning products need to be biodegradable so they don't cause more harm to the planet. From Castile soap for bathing and dishes, natural fluoride-free toothpaste, reef-safe sunscreen and insect repellant, biodegradable laundry detergent…all of these small changes have big impacts on the environment, our bodies, and on our ever-dwindling precious resources.
3. Filter Your Own Water
Drinking bottled water was our first recognition that we were part of the single-use plastic problem. We have traveled to enough countries to know that human consumption of liquids is a large contributor to the oceans filling up with plastic bottles. The majority of what people drink comes served in a plastic bottle, and we have seen countless liquid container plastics along roads, campsites, and washing up on ocean shores.
One day we looked into our back seat and saw no less than 7 empty bottles. With plastic bottles being such a huge impact on the environment, we knew that we had to switch to filtering our own water. We decided that going forward that we would refill those bottles with filtered water. Bingo! A simple tap filter (or refillable dispenser) and we can connect to almost any water source and have endless clean drinking water. But if filtering water isn't your thing, there are other more sustainable options to plastic like boxed or canned water. These are just a few options that exist but they have created a protocol of sorts for us. Filtered Tap > Tap > non-plastic bottled water > single use plastic.
4. Eat Off Reusable plates
Our camping style was deplorable a few years ago. Using reusable dish ware was not ideal for a weekend camping trip because…washing dishes is work; for us, camping should be about chillaxing. However, once we started camping routinely, we quickly became aware of how fast our trash piled up from meals and snacks.
We were using plastic forks, "red" cups, and paper plates without a care in about the world. We knew that our glamp style was extravagant and focused on easy breezy camping choices, but we also realized that we were adding to the world problem of non-sustainable behaviors that hurt the environment more than ever. Our transition to reusable plates, forks and cups has saved us a ton and keeps us from needing to make trash runs as frequently. Now, we just factor in a little more dishwashing time before we shift to chilling for the evening.
5. Use Reusable Towels
Paper towels are near and dear to my heart. I put them up there with essentials like duct tape, pliers, music and Dijon mustard. I could find a 100 uses for a paper towel. Dish cloth, tissue, face towel, dish towel, toilet tissue, cleaning rag, makeshift bandage, etc. All are perfectly good uses for a paper towel.
Moving on from paper towels wasn't something I saw as a problem until I understood deforestation and landfill issues. It really is "one more straw" for big world problems. Fortunately, along our journeys, we met a couple that showed us the magic of the reusable cloth towel and we became instant converts! Buying a "roll" of cloth towels cost about $30 bucks for 30 or so cloth towels. Upfront this seems steep, but a family size pack of name brand paper towels cost about the same, and you don't get to use them again. Where the paper towels go into the landfill, the cloth towels go into the washing machine for years. For everything that my beloved paper towels can do, the cloth towel does it just as easily, but is available to do the tasks many more times…into the future and beyond.
Bonus Tip
Ditch the heavy duty plastic trash bags and opt for the recycled and biodegradable trash bags. They are just as effective and have the added benefits of being recycled products that breakdown fast in landfills. The cost is close enough and you can be a "good samaritan."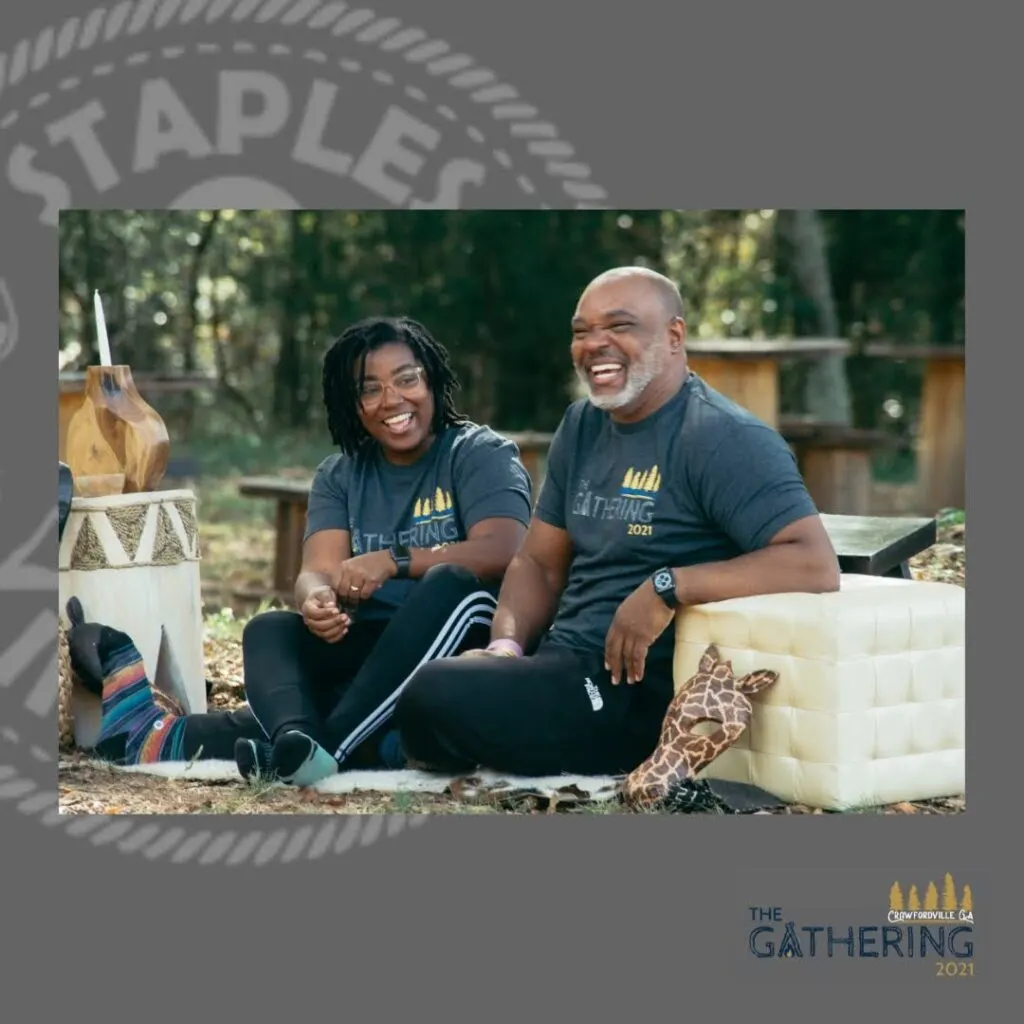 Be a More Sustainable Overlander: Bottom Line
There are many ways to be a more sustainable overlander and camper. In fact, we've written about plenty of them. Check out 5 Things to Pack for More Sustainable Travel or These Brands that Want to Help You Ditch Single-Use!
Then, if you'll be in Colorado this month, register for The Gathering here and enjoy a weekend in the great outdoors with like-minded folks (and maybe learn a new skill while you're at it)! Whatever you do, get out there and wander on (sustainably)!
•
This post contains affiliate links, which means if you click on a link and make a purchase, we might receive a small percentage for all of our hard work.