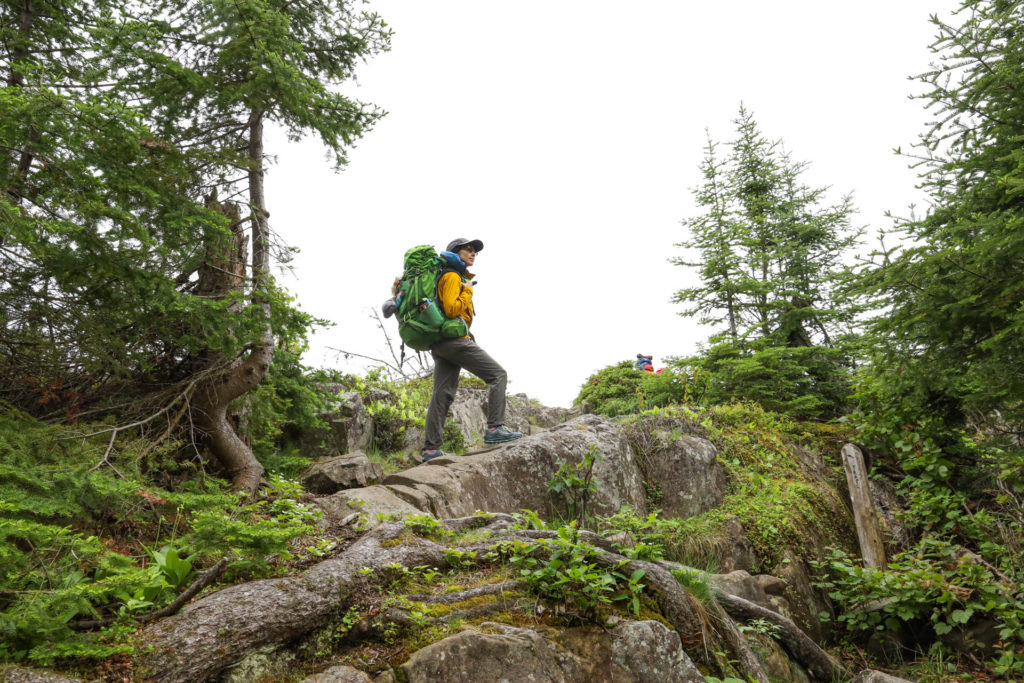 Are you new to backpacking? A seasoned veteran whose worn-out pack is in need of an upgrade? Either way, it's our humble opinion that you should gear up with something more sustainable in the backpack department. 'Cause, you know, we're all about making more sustainable choices here at Terradrift. But what makes a sustainable backpack? It's in the production, materials, durability, even what the brand that makes it stands for. So if it's time to shoulder a new pack, try out one of these sustainable backpacks on for size.
How to Choose a Sustainable Backpack: Tips to Identify Eco-Friendly Gear
There's plenty that goes into making a backpacking pack more sustainable. Here are some tips to help you identify the products and brands doing better for the environment:
Certifications: stamps of approval like Bluesign can indicate that the materials and processes involved in making the bag are as responsible as possible (read about what various sustainability certifications mean here).
Materials: Look for backpacks made of recycled materials instead of virgin materials.
Chemicals: Coatings and dyes in outdoor gear can be especially harmful. Consider bags that are undyed or PFC-free.
Warranties: Plenty of brands offer warranty programs that may help you repair your bag or provide replacement parts if things wear out.
Ethics: Is the brand committed to reducing their carbon footprint? Are they carbon neutral? Do they give back to environmental and social causes?
Repair: This one's on you. Learn how to repair gear like backpacks to make them last longer, thus keeping them out of the landfill.
It all adds up to more sustainable gear, even if one single bag isn't all of those things.
Sustainable Backpacks for Backpacking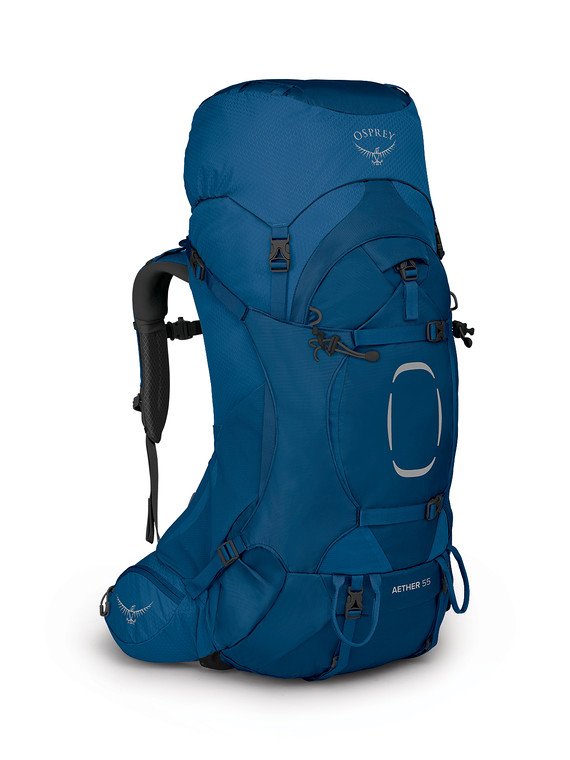 Osprey is a brand that puts sustainability first. From the materials they use (like recycled and Bluesign approved materials) to how they give back, their packs and their brand culture are about people and planet. Plus, they are switching to all PFC-free DWR treatments by 2022! But there are Osprey backpacks that are more eco-friendly than others. The Archeon line is one solid option for sustainable backpacks and is made with ultra durable recycled nylon canvas. And the Aether and Ariel packs for men and women (respectively) are made of bluesign approved materials. And did we mention Osprey offers a lifetime guarantee on all their packs? Find all the sustainable backpacks Osprey offers here.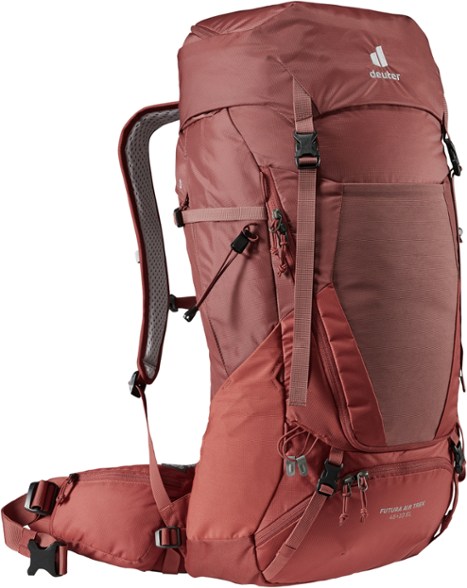 Dueter wants their packs to last, which means they'll stay out of landfills and in use longer, which also reduces the number of new packs that need manufactured. So the brand offers a lifetime warranty on all their gear and will repair your tattered pack as long as they can. But Deuter also offers packs made of eco-friendly materials, like the Futura Pro and Futura Air Trek line, which contains recycled and Bluesign approved materials. Plus, all the packs in these lines are PFC-free! Check out both packs for men and women here.
Jack Wolfskin
Europeans are more familiar with Jack Wolfskin than Americans, but it's time that's remedied, because it's an outdoor brand with a plethora of quality, sustainable gear, including backpacks. That includes a wide selection of eco-friendly packs, including the Kalari Trail 42 pack that's made of recycled and Bluesign materials plus is PFC-free. And the Highland Trail and Denali packs are Bluesign approved and PFC-free.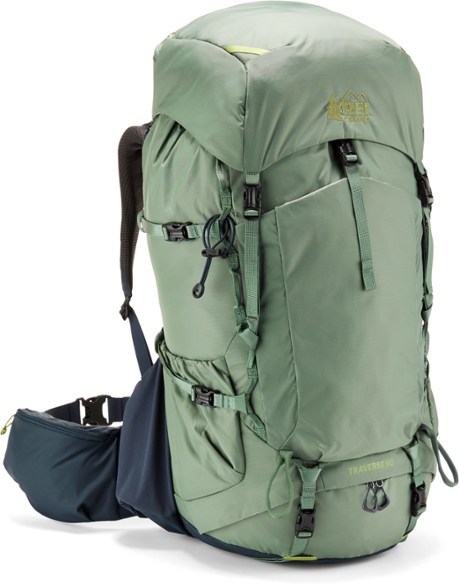 REI Co-op is one brand and retailer charging ahead in the sustainability department, striving to make not just their Co-op gear more sustainable, but their whole operation. As for sustainable backpacking packs, the entire Traverse line is made with recycled and Bluesign approved nylon and the Flash line of 55L packs for men and women are Bluesign approved. There's everything from a 32L to 65L pack in the line, for men and women, and they have all the bells and whistles you'd expect from an REI Co-op pack. Find the Traverse line here and the ultralight Flash line here.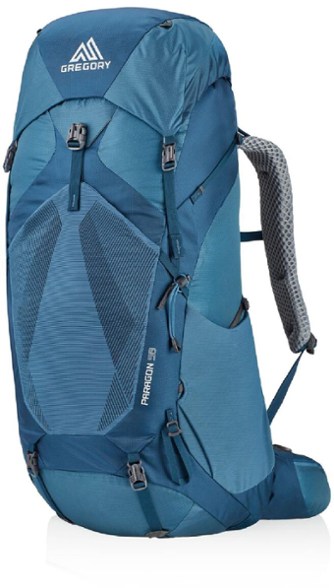 Gregory
Gregory is committed to sustainability from their company culture to their product design process to the materials they use for their gear. Among the brand's sustainable backpacks: the Katmai and Kalmia (men's and women's, respectively), which utilize recycled materials and PFC-free DWR, and the Stout and Amber (men's and women's) and Paragon and Maven (men's and women's) that use partially recycled materials. Gregory even offers lifetime guarantee pack repair service to keep your well-loved pack in the field longer.
Bottom Line
No gear is perfect, including packs. But every choice we make to choose a sustainable backpack or other piece of outdoor gear adds up to make a difference. So buy smart (even used), choose sustainable, and make it last and feel good about heading into the great, wide outdoors this season. Wander on!
•
This post contains affiliate links, which means when you clicky-click and make a purchase, we may receive a small percentage of the sale. But don't worry; it doesn't cost you extra. It does help support Terradrift, though!
Alisha is a freelance writer and photographer based in Austin, TX. She loves her tiny house, vegan food and experiencing the community of travel in far away places. She's also pretty sure she's addicted to coffee. alishamcdarris.com