I freakin' love ultralight backpacking. And not just because I'm a tiny human and practically have no other choice if I don't want to be miserable on the trail. I also love the challenge of seeing how many more ounces I can cut and still enjoy my time outside. But if you're new to backpacking–or ultralight backpacking–there's probably A LOT you're doing wrong that could potentially ruin your trip. I'm talking sore shoulders, sleepless nights, non-functional gear, you name it. So let's talk about the biggest ultralight mistakes beginners make when it comes to ultralight backpacking and how to fix them.
Because if you think ultralight backpacking is the absolute most uncomfortable way to spend a few nights in the outdoors, or you're cutting weight from your pack so drastically that it's putting your safety or comfort at risk, then you're definitely doing it wrong.
So here are mistakes beginners make when it comes to ultralight backpacking.
Ultralight Backpacking Mistakes Beginners Make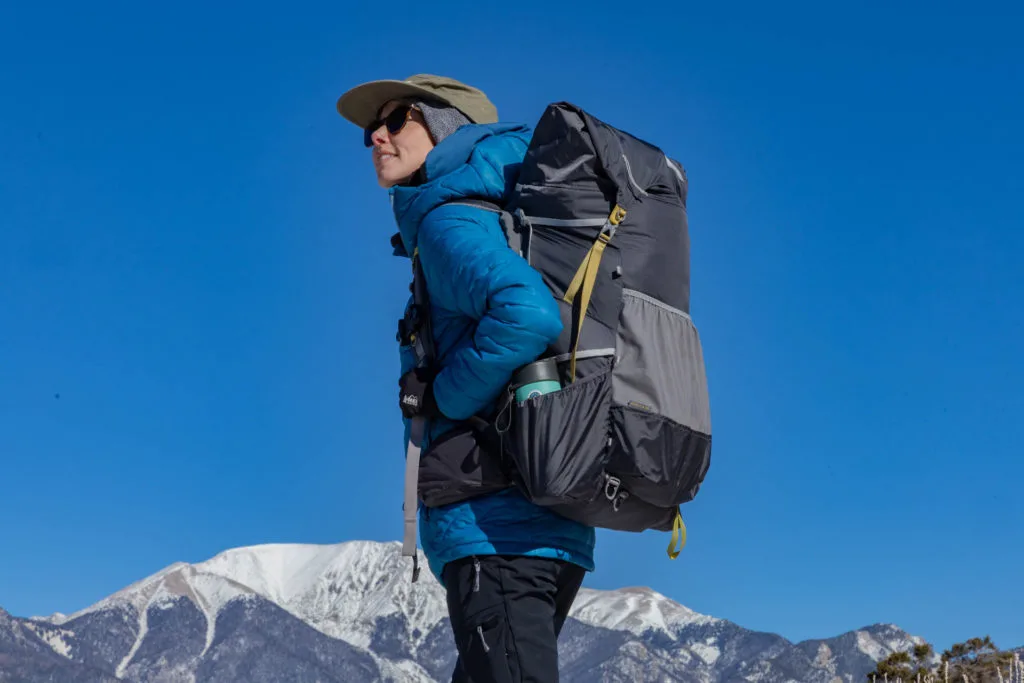 1. Buying an ultralight pack as their first piece of ultralight gear
Yeah, of course it's tempting to dive in and buy a backpack before anything else. It's like, the hero of your gear kit.
But why is doing so a mistake? Simple: Because while an ultralight pack is a wonderful and sure fire way to cut literal pounds off your load, once you commit to an ultralight pack, everything inside of it also has to be ultralight.
That's because many true ultralight packs are designed to carry ultralight gear. They lack sturdy frames, sometimes any frames at all, occasionally won't have hip belts for transferring weight off your shoulders, and may not have features like load lifters or enough space inside for all your non-ultralight gear.
In short, if you load up an ultralight pack with traditional gear, it's going to get very uncomfortable very quickly. If all of your stuff even fits. Because UL packs are typically–though not always–smaller. Like in the 35-50L range.
So before you even think of purchasing an ultralight pack, make sure you've upgraded most of your other equipment first. Unless you buy everything all at once. In which case, go nuts, and get the pack too.
Also, congratulations! You're now $1500 in debt! 😅 (I do not exaggerate. Ultralight gear is very expensive.)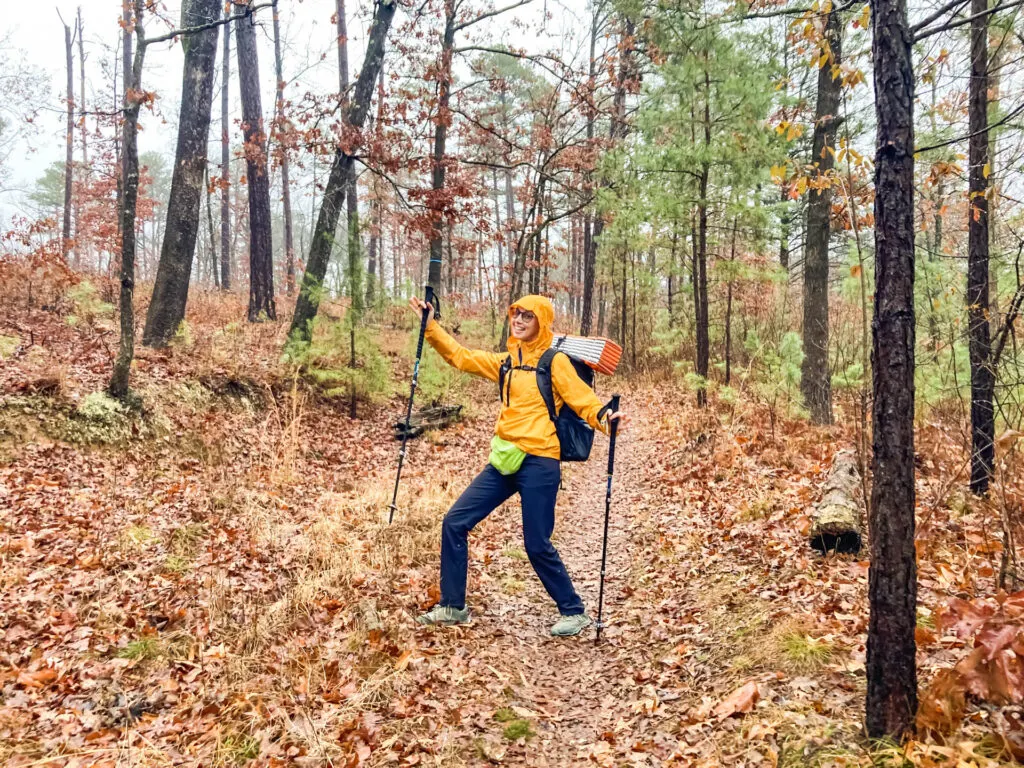 2. Opting for the lightest gear without considering your needs, wants, or comfort
It's always a mistake to buy gear just because it looks cool or you watched a review. Your gear should also suit your individual backpacking needs, desires, and be comfortable. For packs that means don't buy the lightest one on the market if it doesn't have the features you like such as load lifters or a hip belt or extra pockets or hydration reservoir routing. If you've already done some backpacking, you know what features you like. Don't sacrifice that for a teeny bit of weight savings.
If you're new to backpacking, try a few different bags out before you commit or watch reviews (our YouTube channel is a great place for that) or ask more experienced hikers what they like to get a better idea of what might be important to you.
But comfort doesn't end with what you're wearing on the trail. Beginners also tend to neglect considering their own comfort after you arrive at camp.
'Cause chances are, you're spending at least as much time at camp–even if most of that time is spent sleeping–as you're spending on your feet. So you're really going to regret over-streamlining your kit once you stop moving if you don't have the gear you need to relax and sleep well.
Now, I'm not talking about loading a camp chair onto the top of your pack. That's some heavy backpacking nonsense right there. But a closed cell foam pad makes a great insulating seat AND does double duty as a sleep pad.
That not enough for you to sleep on? Then don't torture yourself by ditching an inflatable pad. Bring one In addition to a foam pad. Listen, there are some über light options available these days. You don't have to pick between one or the other. If you can't sleep without one, then you're making a mistake if you leave it at home just to save weight.
The same goes for tents. Or shelters. Whatever you like. Personally, I prefer an ultralight tent that pitches with trekking poles instead of tent poles like the Gossamer Gear The One. But if you're not worried about insects and other critters crawling over your face and body while you sleep and aren't worried about inclement weather, then you do you and pack an ultralight tarp.
But if you don't want to risk those things, then don't be a hero and pack just a tarp for shelter If you know you're not going to get a good night's sleep. Sleep is important.
Staying warm is important, too. So don't make the mistake of getting a sleeping bag that weighs less but isn't rated for the overnight lows or you WILL spend a miserably cold night in the dirt. You'll be glad you carried a few extra ounces when you're nestled cozily in your quilt or sleeping bag.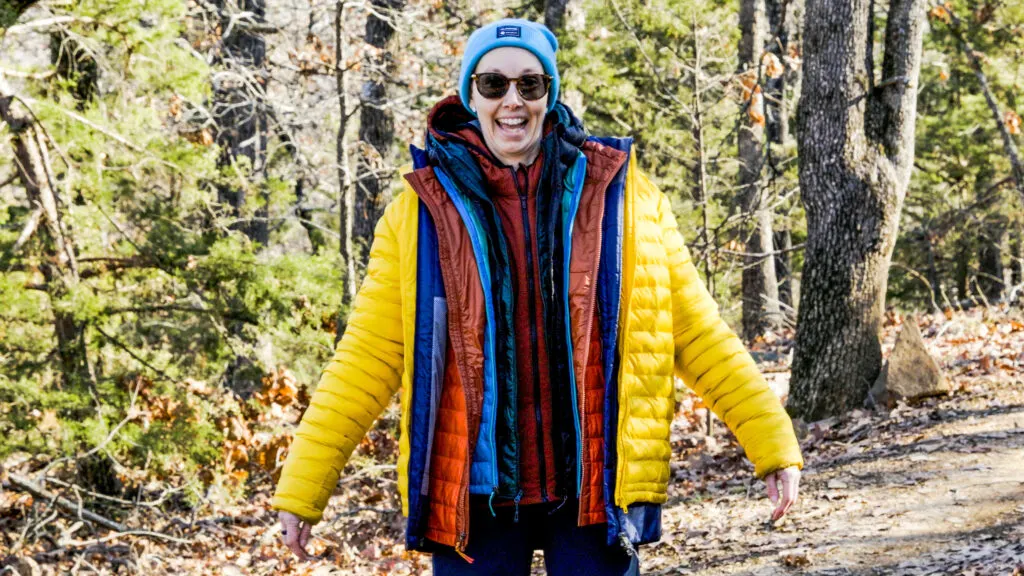 3. Neglecting to bring enough layers (or the right layers)
Now, I don't tend to bring a lot of extra clothes with me on most fair-weather trips. If anything, on most excursions, I will bring one pair of shorts, one pair of pants if it's going to be cool, one long-sleeve sun shirt, and maybe a long sleeve base layer or insulating layer if it's going to be chilly.
But note the IF's in that statement. Because if you don't check the weather before your trip and don't pack sufficient clothing, then you're just gonna make yourself miserable.
Yeah, I know, clothes are heavy, but invest in some good ultralight layers and don't leave clothing at home to save weight. Those extra items could literally save your life. So check the dang forecast before you leave home.
The same goes for outer layers and other clothing. If it's gonna be rainy for three days straight, do you really wanna clomp around camp in soggy boots all night? Bring a dang pair of camp sandals.
Likewise, think long and hard about whether that ultralight rain jacket is gonna cut it in a cool October downpour. Because not packing for the weather, and, by continuation, the severity of the weather, just to save a few ounces, is definitely a mistake.
Likewise…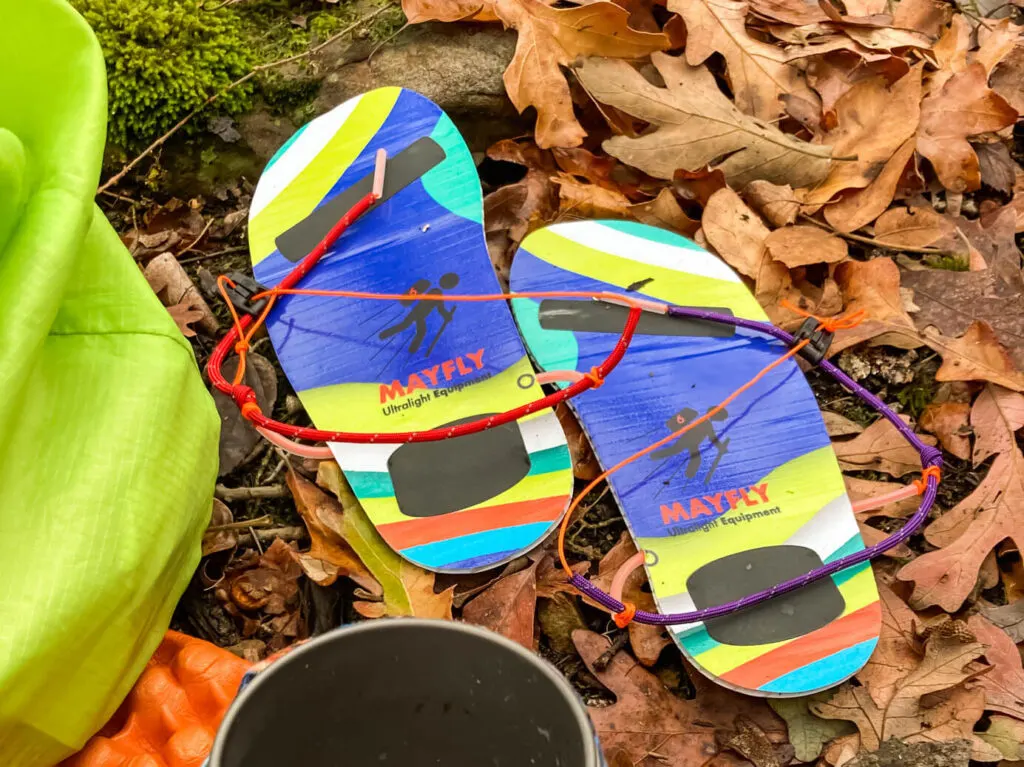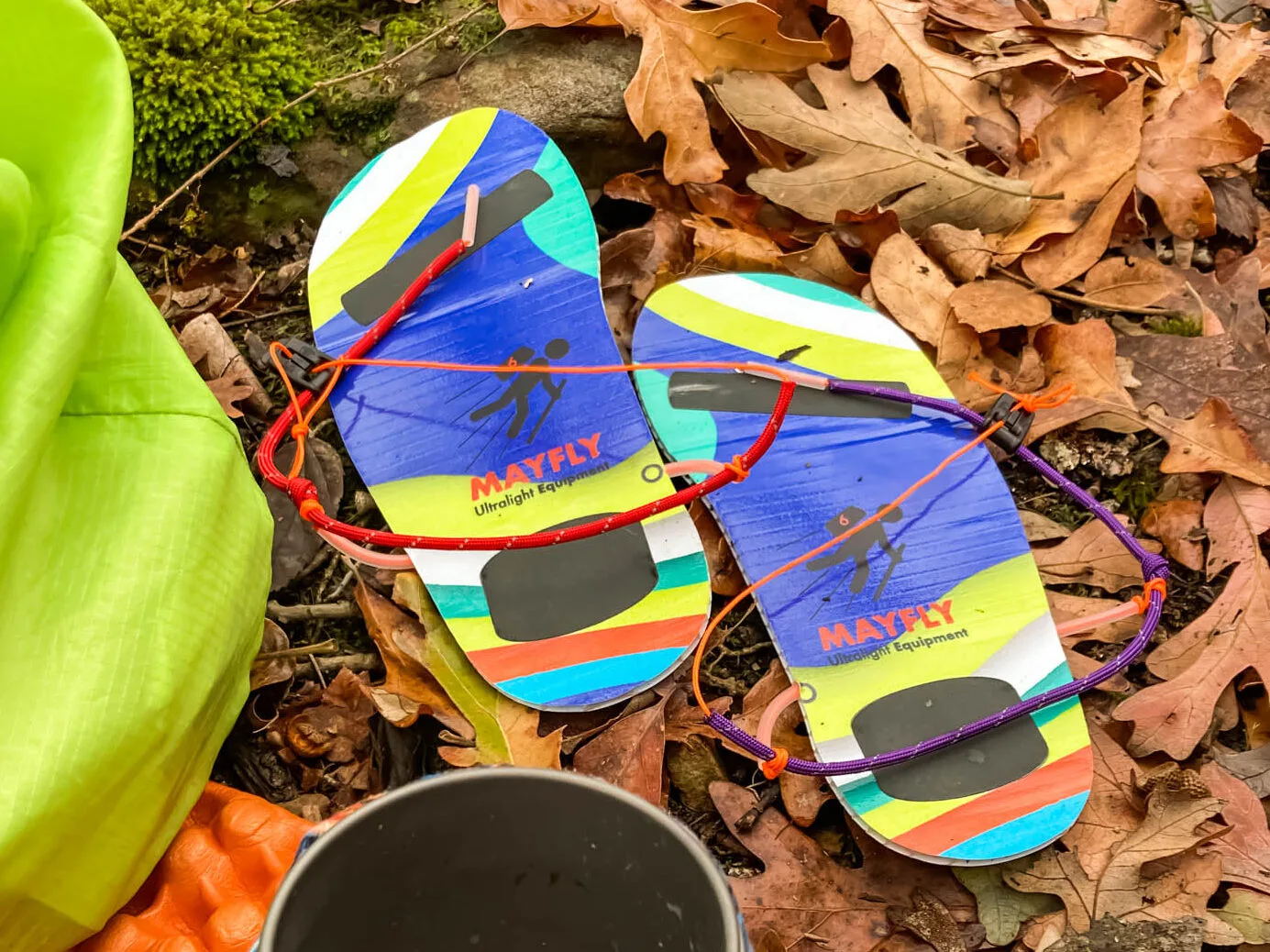 4. Choosing the lightest gear instead of the right gear
When ultralight backpacking, it's more important to choose the right gear and clothing for the job than the lightest gear for the job. And that goes for more than clothing. For example, don't trim 2 oz by "upgrading" to a lighter water filter that has a slower flow and will clog easier.
Don't bring the lightest camp sandals you can find (see above) if you want to be able to do things like cross creeks in them, hike in them in the event of epic blisters, or do more in them than lounge around camp.
Don't buy the shortest phone cable you can find if you plan to use your devices while they're charging. Don't leave functional items like a phone case or rain cover for your backpack at home in the hopes that "it'll be fine."
You will drop your phone and the glass will crack. It's Murphy's law. It's inescapable.
And don't bring the smallest backup battery you have if you're using your phone for digital maps and the dang thing doesn't even recharge your phone one full time.
Basically, I'm talking about making sure you pack gear that's right for YOU, not some old white dude on Reddit.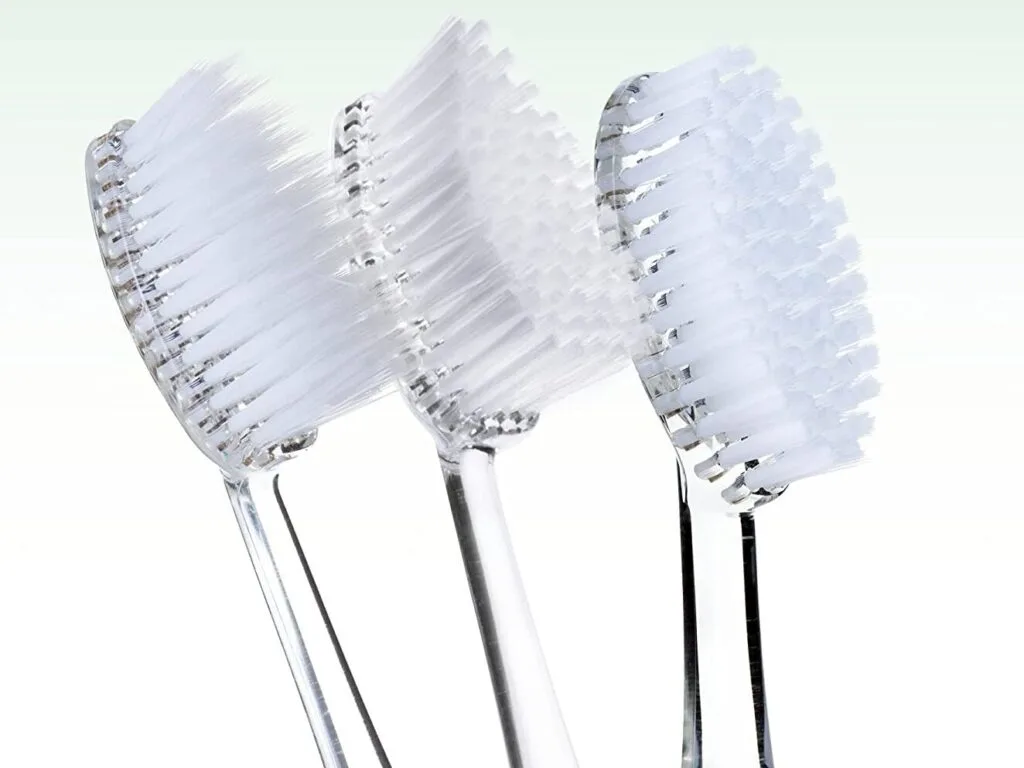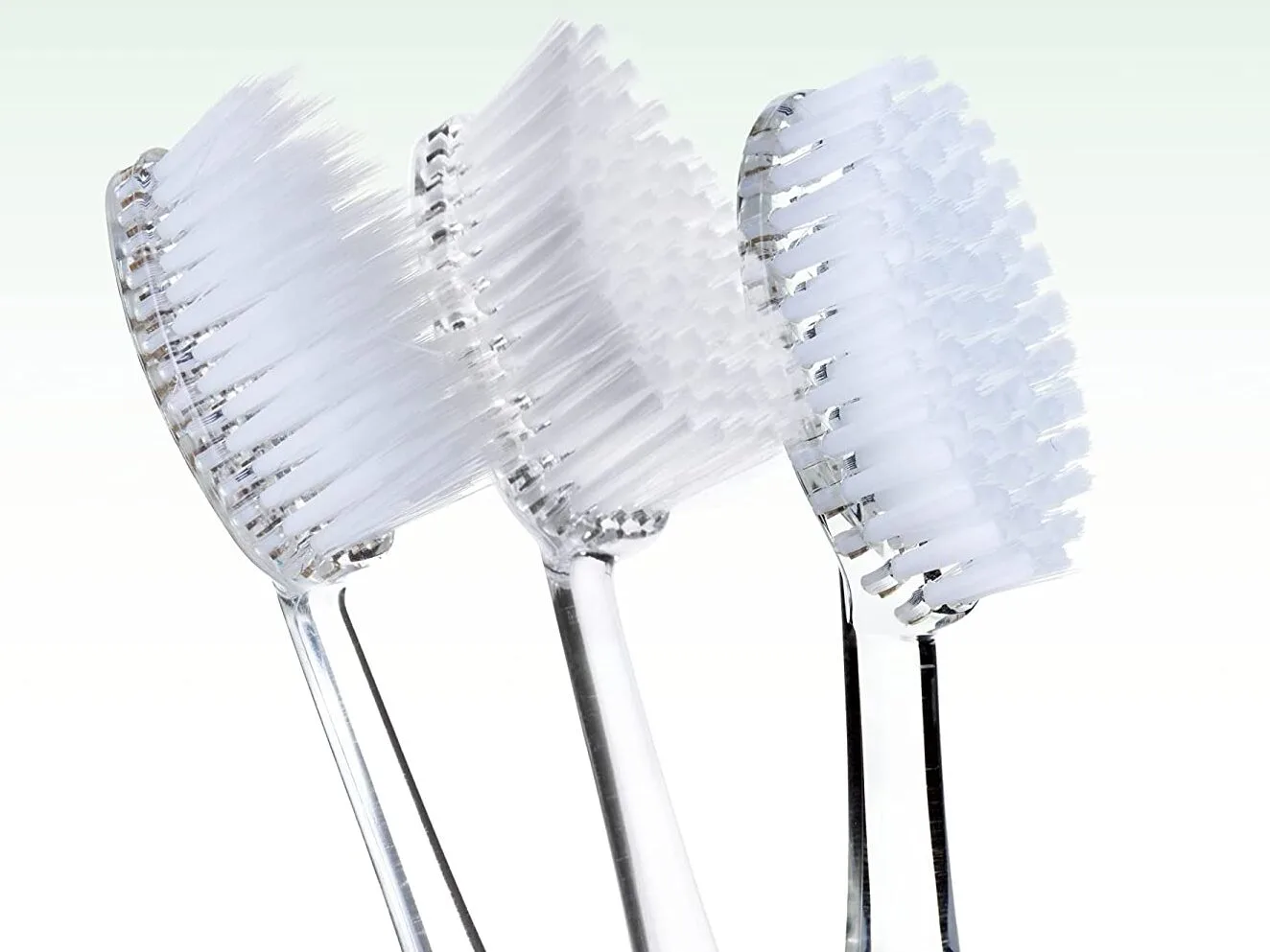 5. Focusing on minuscule weight savings
Lastly, stop cutting your dang toothbrush in half. It doesn't matter. You are literally saving 2 grams. What you ARE doing is making brushing your teeth way more difficult than it needs to be.
It's a big mistake beginners make: focusing on miniscule weight savings instead of stuff that can cut pounds at a time. So stop obsessing over tiny toothbrushes and ultralight stuff sacks and focus your weight-cutting energy on the big stuff: your tent, your sleeping bag, your sleeping pad, and your backpack.
The tiny toothbrushes and stuff sacks can come later.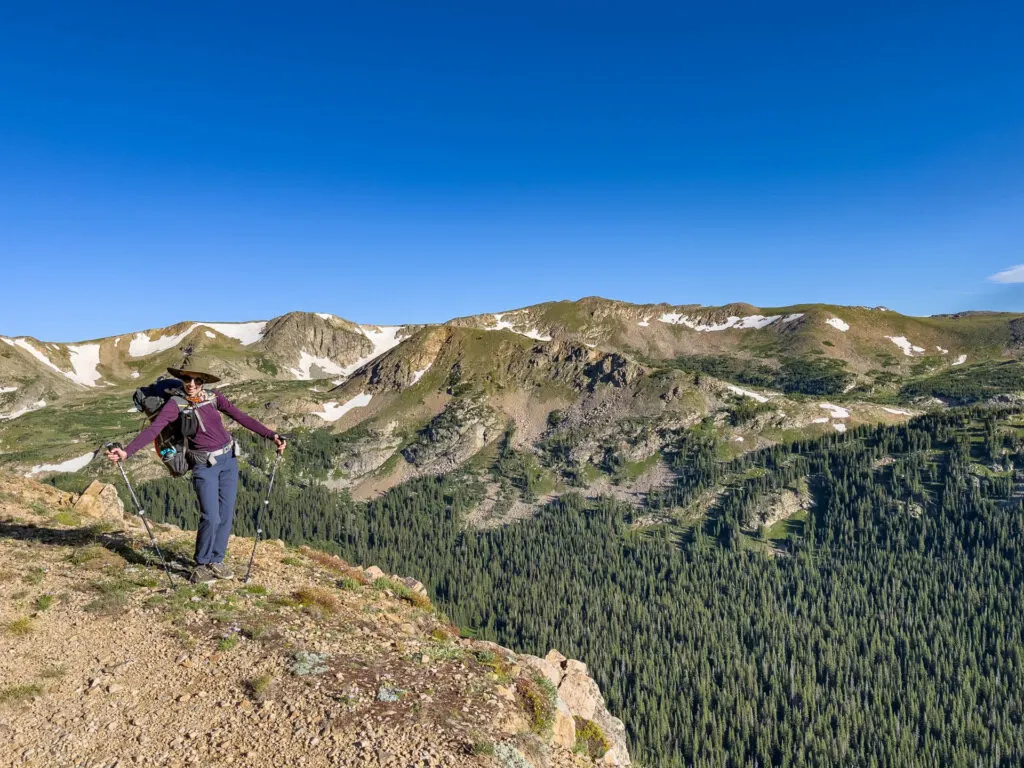 Bonus: bragging about your base weight
This is a tough one: bragging about your base weight in front of backpackers who don't, and never will aspire to, ultralight.
I'll admit it, I am guilty of this one. I mean, I take pride in how well I've been able to whittle down my kit and cut weight. Last trip: 8 and a half pounds. You heard me.
See, I'm doing it again. It's not just a beginner problem, OK. In fact, I think the more experienced you are, the more this one becomes an issue.
But we all need to remember that there are plenty of backpackers out there who are more interested in being comfortable than cutting ounces, who prefer feature rich gear, and who simply can't afford to go all-in on the ultralight thing.
It's stupid expensive OK?
So to all of you out there who've had to suffer through my over-excitement regarding weight savings–I'm talking to you, mom and dad, friends, family–sorry about that. I'll try to be better next time. Hey, we all make mistakes from time to time.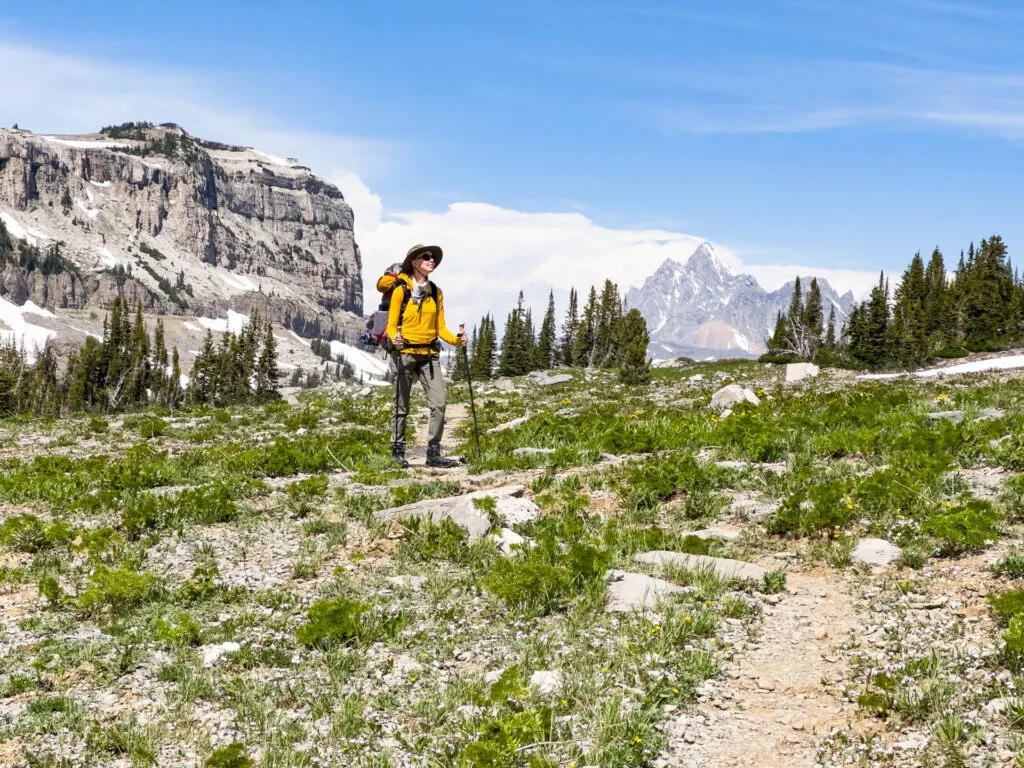 Bottom Line
There you have it. Now that you know, you can spend your energy focusing on things that matter when it comes to ultralight backpacking. You're welcome.
Now pack smart and wander on. Ultralight if you like. Or not. You do you, boo.
•
This post contains affiliate links, which means when you click-click and make a purchase, you're helping support this channel! It won't even cost you extra! So enjoy the warm fuzzies.
Alisha is a freelance writer and photographer based in Austin, TX. She loves her tiny house, vegan food and experiencing the community of travel in far away places. She's also pretty sure she's addicted to coffee. alishamcdarris.com