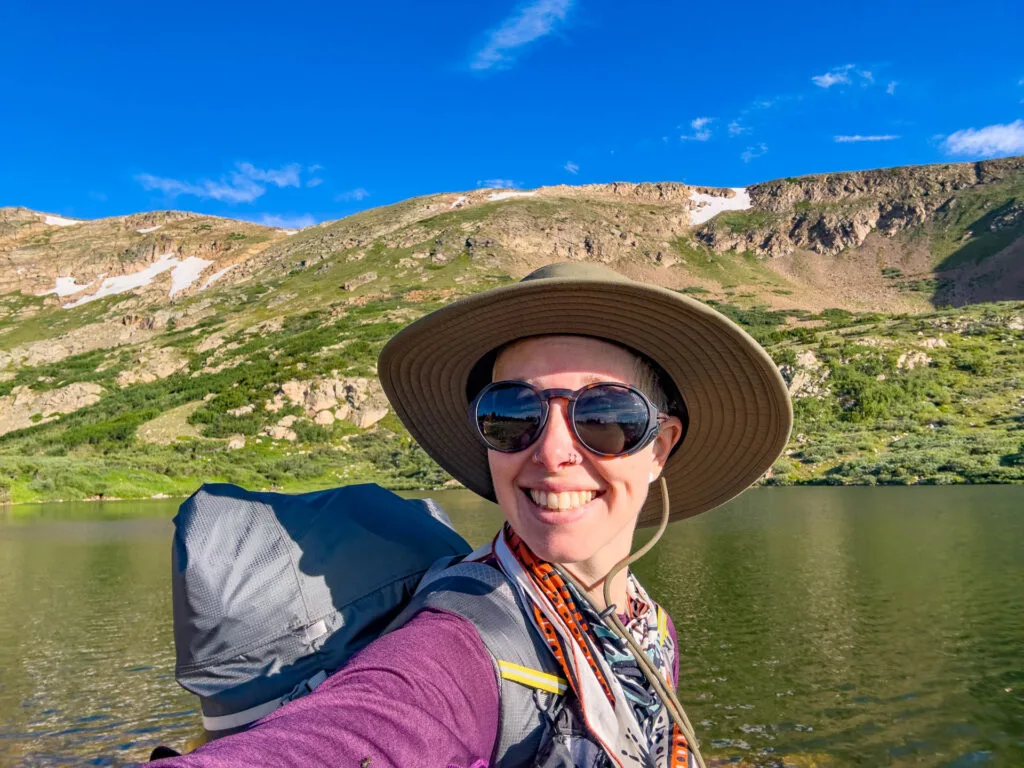 I first learned about the Fjallraven Classic USA a few years ago. One day, I opened up my shiny new issue of Outside or Backpacker magazine (publications I now write for on a regular basis) and nestled inside was a small passport book with routes and info about the backpacking event in Colorado.
Wow, I thought, this looks rad! And last month Fjallraven invited me to participate in the annual trip. I was excited and curious. What was this shindig all about? Who signed up for these sorts of things? Would I get to test any of Fjallraven's vegan gear or clothing? What should I expect? Since I never turn down an invite to go backpacking, I obviously accepted and headed to Colorado to find out for myself. Curious? Read on.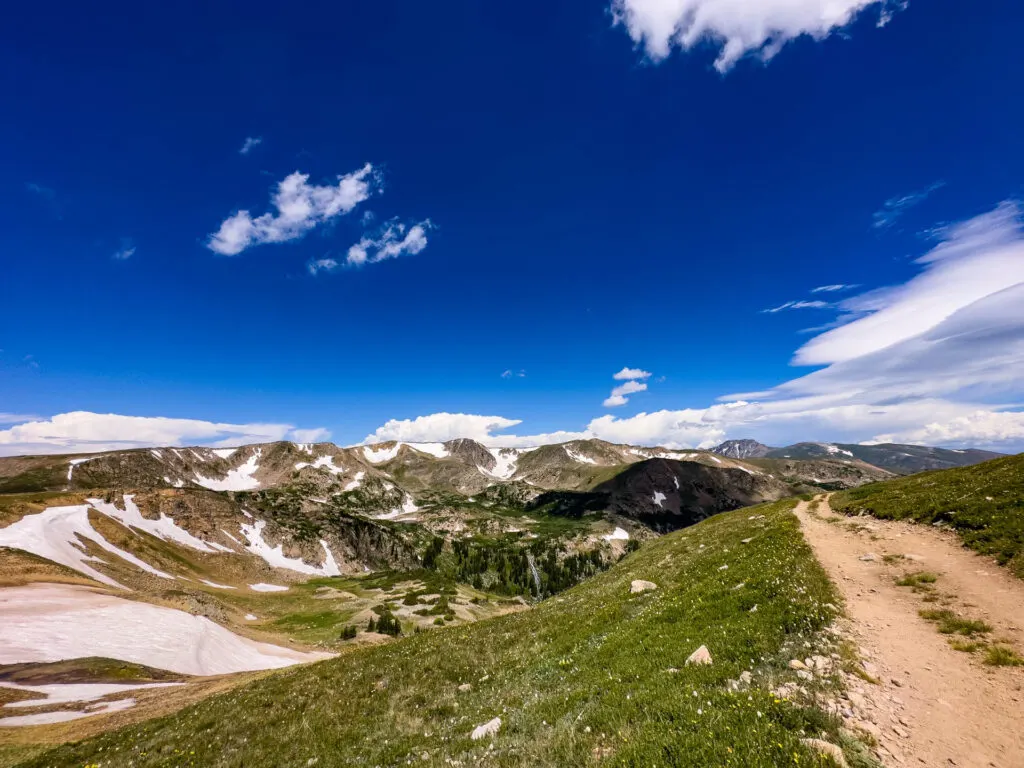 What is the Fjallraven Classic, and How Does it Work?
It's an annual event that takes place in several destinations around the world. The Fjallraven Classic USA specifically is a three-day backpacking trip in Colorado. It covers at least 30 miles (optional side-trails may be available for additional mileage) and is what I would call semi-supported. Think an organized marathon where the route is marked, there are aid stations throughout, medical staff is always standing by, snacks and water are provided at strategic locations, and you're far from the only one completing the route.
There were 160 people participating this year and they were split into 2 groups, one of which started the day after the first, so you were really only sharing the trail and campground with 80 people or so.
Except it's backpacking, so you're still carrying all your own food (you're provided with all the dehydrated meals you require) and camping equipment, moving at your own pace, there are no time constraints, and no one is pitching your tent for you when you get to the designated campgrounds. That's all you, boo.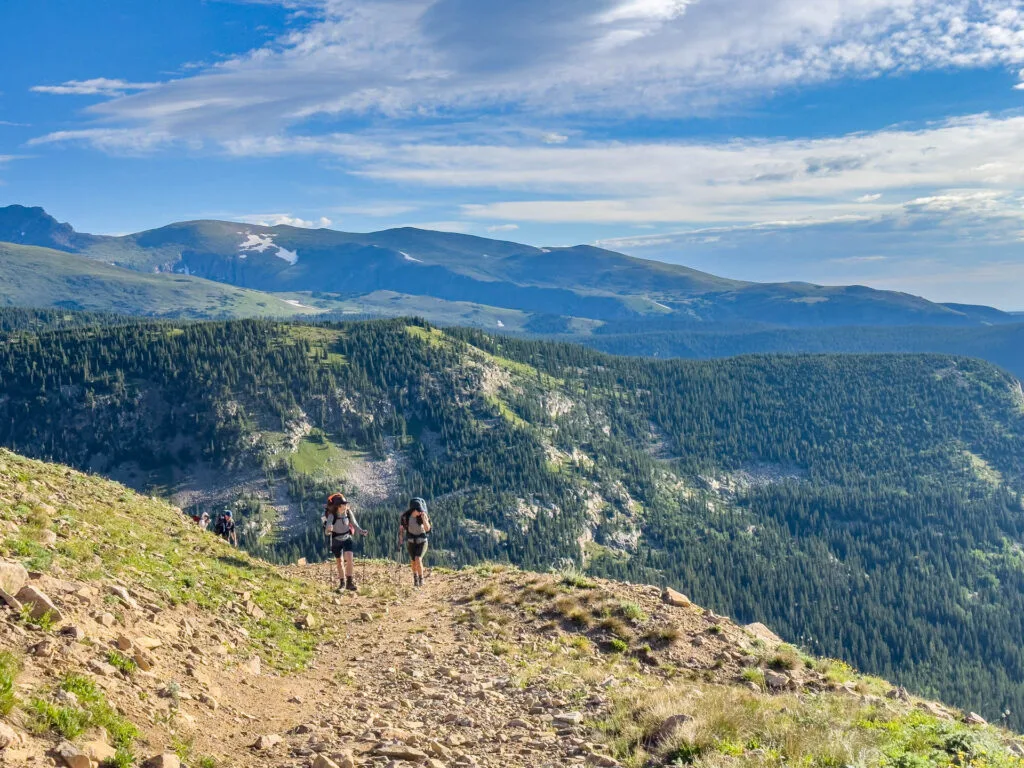 You'll be completing the trek with an enthusiastic group of outdoor lovers of all ages, getting shuttles from Trekker's Inn (the event's cheeky term for pre- and post-event base camp) to the trailhead, enjoy a convivial atmosphere at a large group campground each night (not toooo convivial mind you–this is still backpacking, after all, which means bedtime is well before 9:00pm), trekking on some of the best hiking trails in Colorado, and having a blast.
You have to purchase a ticket in advance to attend, and they sell out fast, so the Fjallraven team recommends signing up for the newsletter on the Classic website so you get notified when tickets are about to drop to have the best chance at grabbing a spot.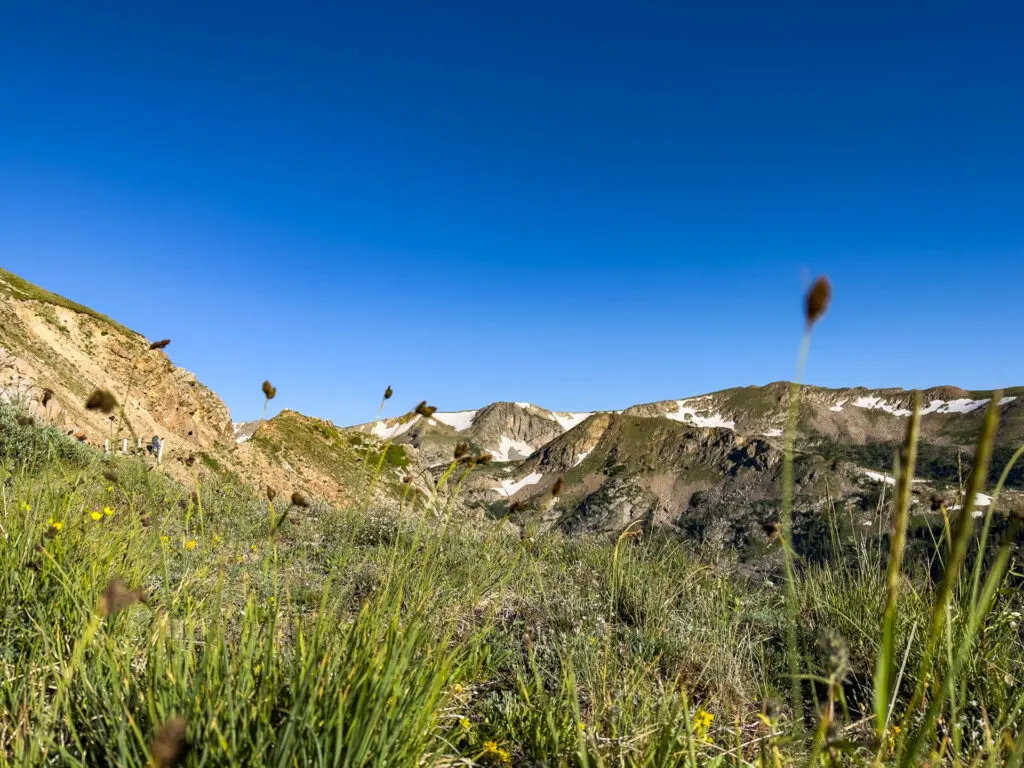 What's included in the Fjallraven Classic USA?
So far so good, right? Now you're interested! But what does a ticket get you?
Colorado backpacking permits
Wag bags (cat holes are not permitted due to the number of participants)
Dehydrated meals + snacks at checkpoints
Gas for a backpacking stove
A water filter bottle (this year is was a GRAYL–check out our review here)
Water at checkpoints
A bear canister waiting for your at camp
A reusable trash bag with Leave No Trace guidelines on it
Fjallraven Classic USA medal, pin, & patch when you arrive at the finish
A Fjallraven Classic T-shirt
Finishers party complete with food and cold bevies
Exclusive discounts on Fjallraven gear pre-hike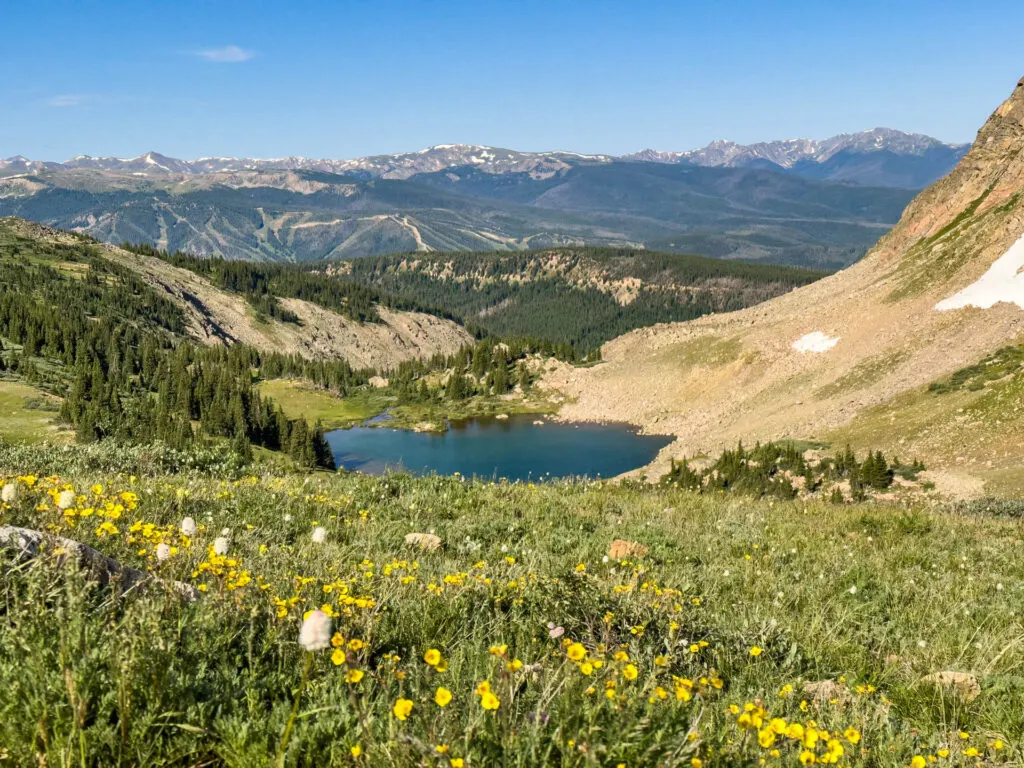 When is the Fjallraven Classic USA and how much does it cost?
The Colorado backpacking event takes place in late July, give or take a week or two. Tickets go on sale around April, which cost around $200, a steal when you compare the price to a fully guided backpacking trip (or even a major marathon!)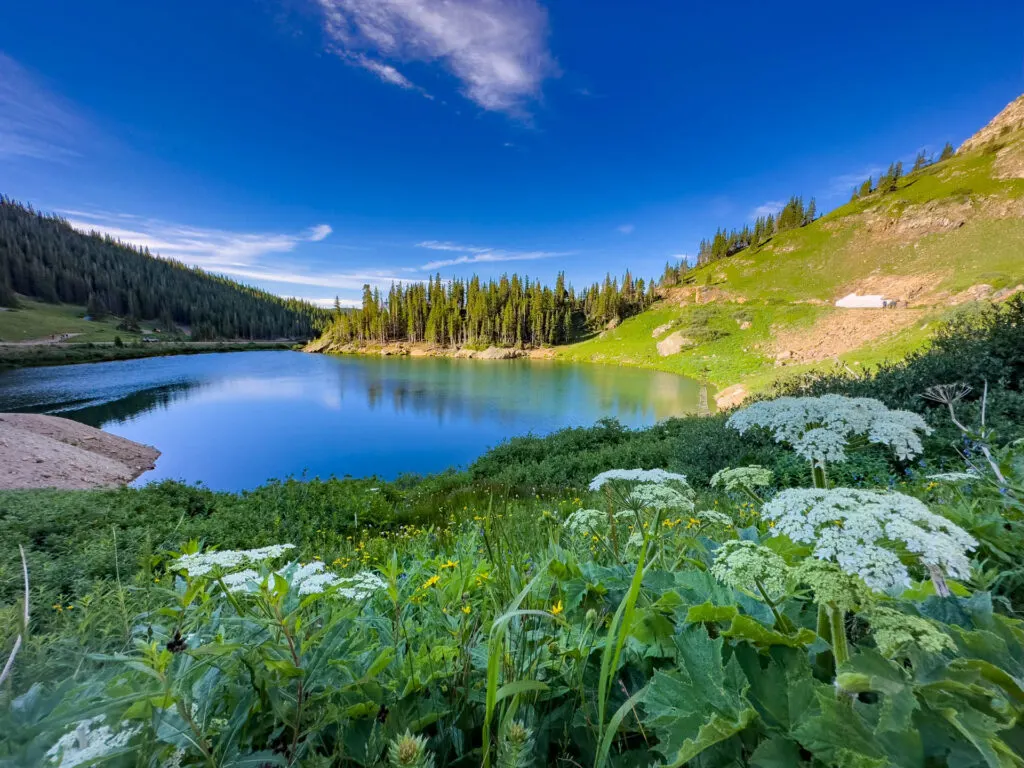 Who is the Fjallraven Classic For?
Honestly, The Fjallraven Classic is for everyone: New backpackers, experienced backpackers, introverts, extroverts, you name it. In fact, I spoke with people on the trail who had never been backpacking before ever, people who have been exploring the outdoors for years, and people who have traveled the world to participate in every Fjallraven Classic event!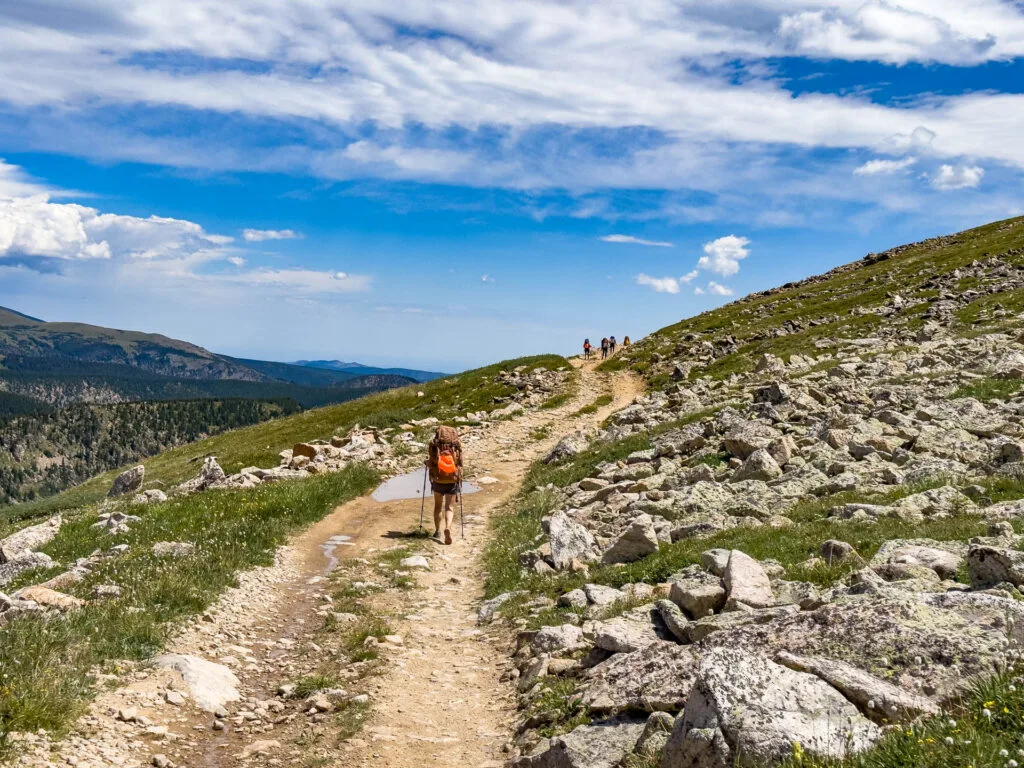 It's for backpackers who love to make new friends and enjoy the company of others and want to share the experience with a group of like-minded individuals (again, much like signing up for a marathon). There are so many opportunities to meet new people as you leap frog on trail, chat at the campground at night, and experience some of the best backpacking in Colorado together.
But that doesn't mean you have to be an extrovert. On the contrary, it was easy to position myself well out of sight and earshot of any other hikers during the day, which was wonderful, because not only do I prefer to hike at my own pace, not someone else's, but I enjoy my time in nature so much more when I can listen to and look at and feel the wonders around me as I move through the wilderness. Incessant chatting distracts me from that, so I was thrilled to have plenty of time for myself.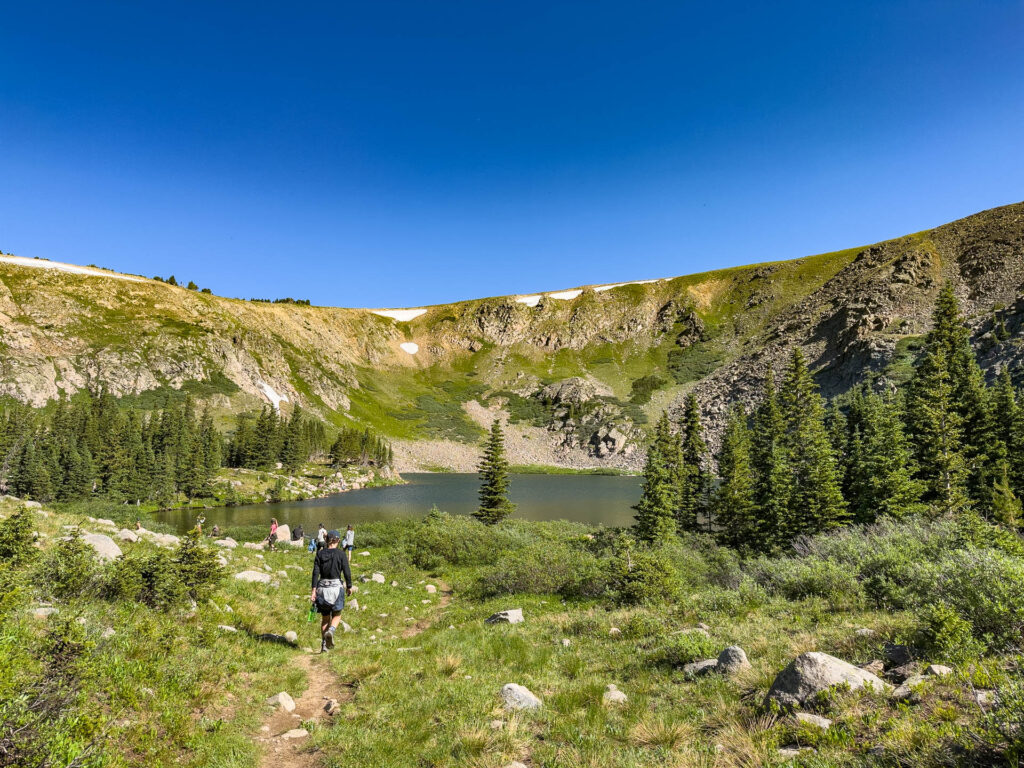 What is the Fjallraven Classic USA Like?
It's a good time, I'll tell you that (maybe one of the best backpacking trips in Colorado…?)! Every evening there are "fireside chats" (fires aren't actually permitted) where you'll learn about the route the next day, get a recap of the day's mileage, learn tips and tricks for leaving no trace, make too many jokes about pooping in a bag, find out what time to start hiking in the morning (especially if afternoon storms are expected), get blisters treated (if you pick the right boots and socks, blisters could be a thing of the past), and ask any questions you may have.
The route itself is challenging, but not impossibly so. While there is always a chance the exact route could change, the Fjallraven Classic USA is officially about 30-36 miles (depending on whether you add on side trails to alpine lakes), tackles more than 3,600 feet of elevation gain over a day and a half (the last day and a half is all heading back down), may involve creek crossings, offers the option to swim in alpine lakes, treats you to massive views of mountains and valleys and wildflowers, and more.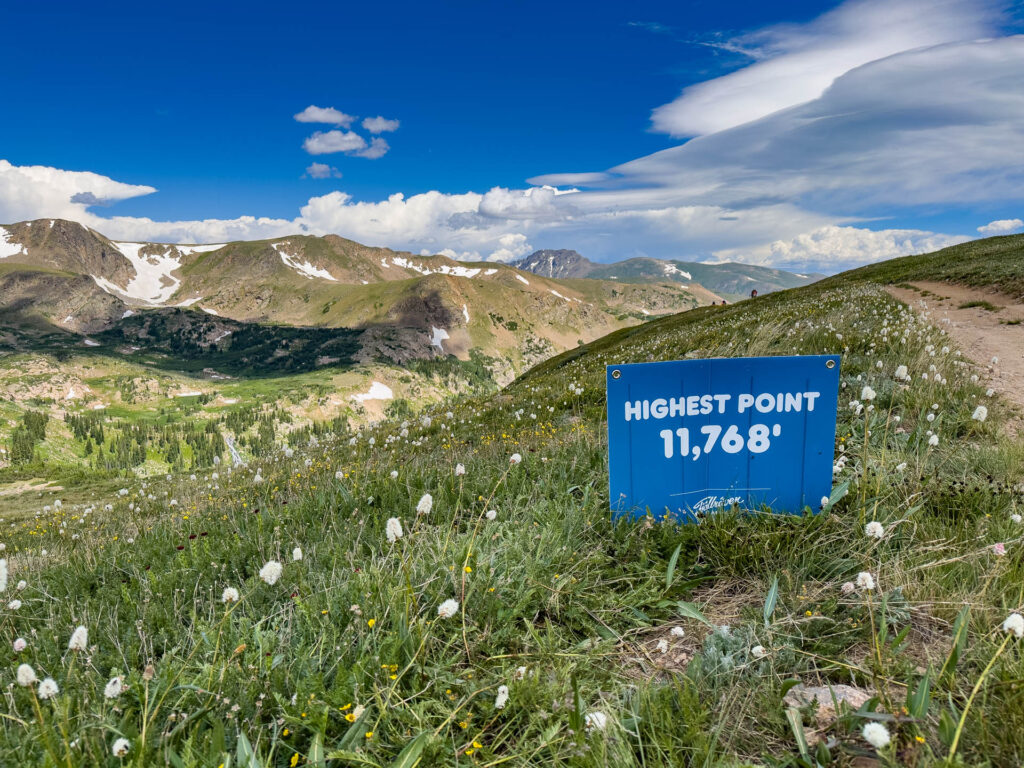 While it's sure to get your heart pumping, there were no sections that were so steep or precarious to be either dangerous or impossibly difficult. Late afternoon rains or storms were a daily occurrence, but passed quickly. You'll meander through shady pine forests, sunny stretches overlooking valleys, and exposed alpine ridges at nearly 12,000 feet.
That does mean you'll be at pretty significant altitude, so be prepared. It's a good idea to get to the area a few days before the trek to acclimate, but you should definitely drink plenty of water and have pain killers on hand in case you get a headache. Don't ignore more severe symptoms like confusion or dizziness, which can be signs of extreme altitude sickness that may require medical attention.
But plan to get up and go to bed early, spend your evenings lounging at the campsite, hike for several hours each day, enjoy the stunning scenery, and bask in the camaraderie that only the outdoors can induce.
You'll also be sharing a large, wooded group campsite with everyone, so I will say that going to the bathroom involved at least one of two things: 1.) Being comfortable peeing closer to other backpackers than you might usually prefer, or 2.) walking an extra half mile to find a private place to relieve yourself undisturbed. I usually opted for the latter, but wished several times I had been wearing my Gnara pants so I could have gone without worrying about exposing myself.
What Gear to Bring to the Fjallraven Classic USA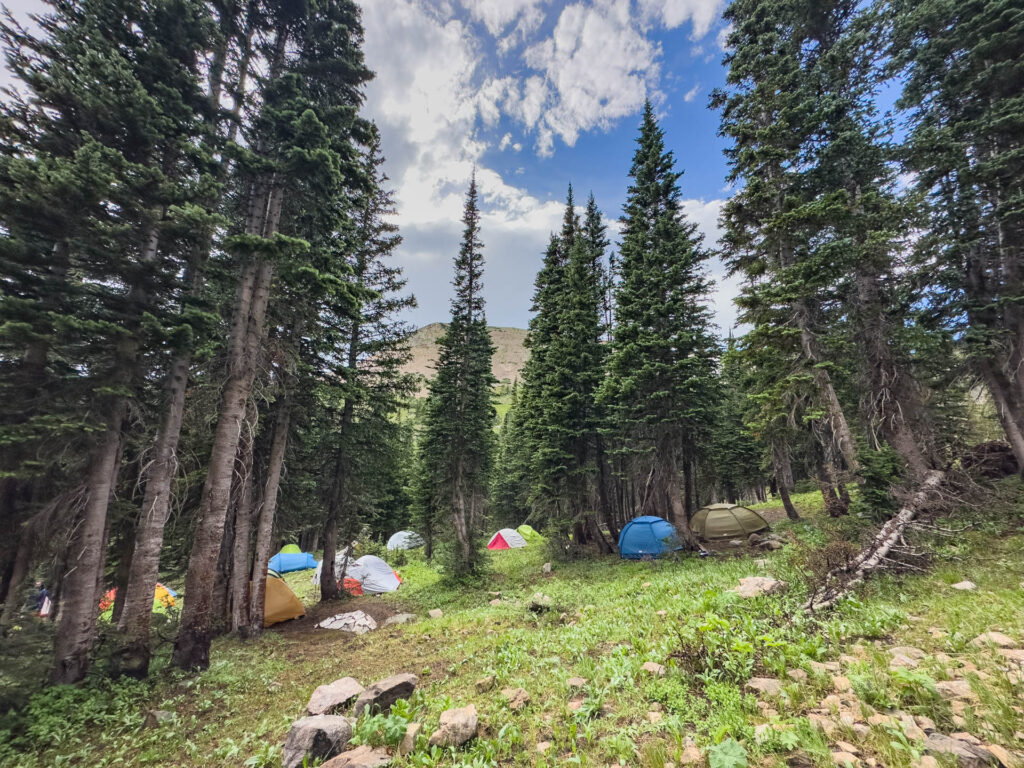 When considering what to bring for the Fjallraven Classic, the typical backpacking checklist applies (minus as much food and water since most of it is provided once you arrive). Here's what to pack:
Backpacking gear, including a tent, backpack, sleeping bag and sleeping pad, trekking poles, a stove and other gear.
Clothing suitable for the weather (hiking in Colorado tends to be cool when you're in the mountains–more on what we wore below).
Personal items like hand sanitizer and contact solution.
Protein bars and other snacks (there are munchies at all checkpoints and campgrounds, but I ate at least one bar between each one).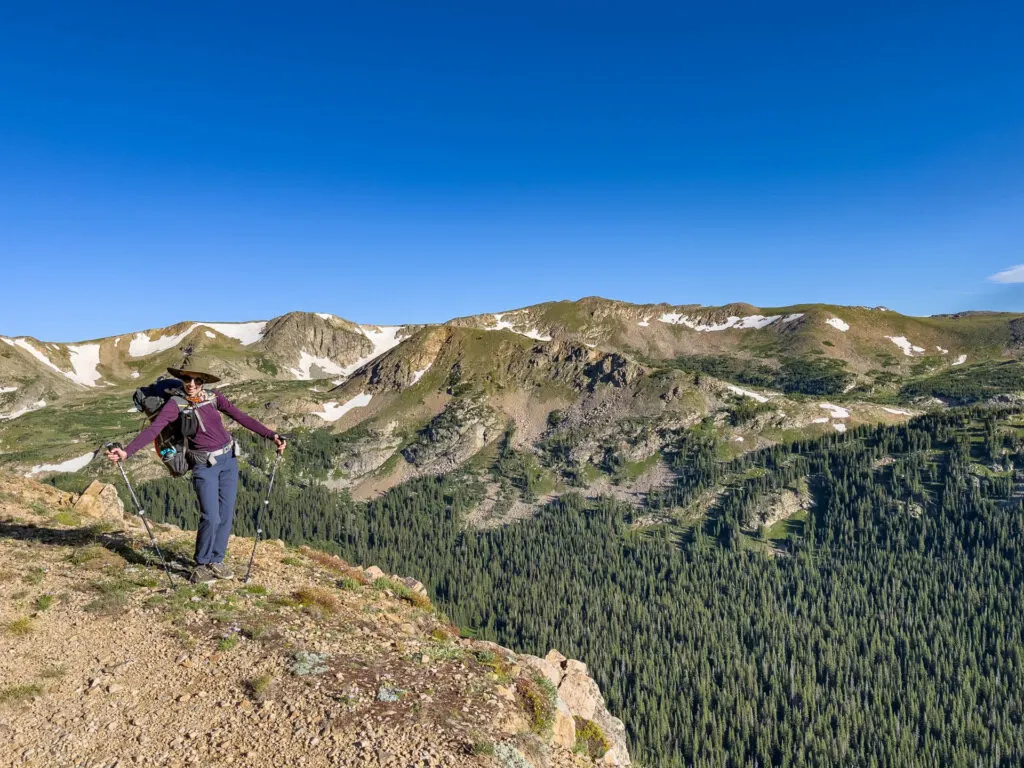 What to Wear
You know we love gear. Here's what we wore on the hike:
Fjallraven High Coast Trail Trousers: I don't usually like to hike in pants, but these are so light and stretchy and easy to roll that I rather liked them! Plus they're made of recycled materials.
Fjallraven Abisko Cool T-Shirt: Super soft, stretchy, and nicely fitted, this top could definitely go from Trail to Tavern.
Fjallraven Bergtagen Rain Jacket: Roomy, durable, lightweight, and PFC-free!
Tilley Airflow Modern hat: Made of recycled materials, this hat keeps the sun off and looks good doing it!
Montane Dart Shirt: Made of recycled polyester, it was just the right thickness for cool mountain mornings and evenings and layered great under warmer layers, plus kept the sun off during the day.
VivoBarefoot Magna Lite SG: Love backpacking in barefoot hiking boots! Watch our review here!
Injinji Toe Socks: Recycled materials, fun colors, and no blisters? Yes, please!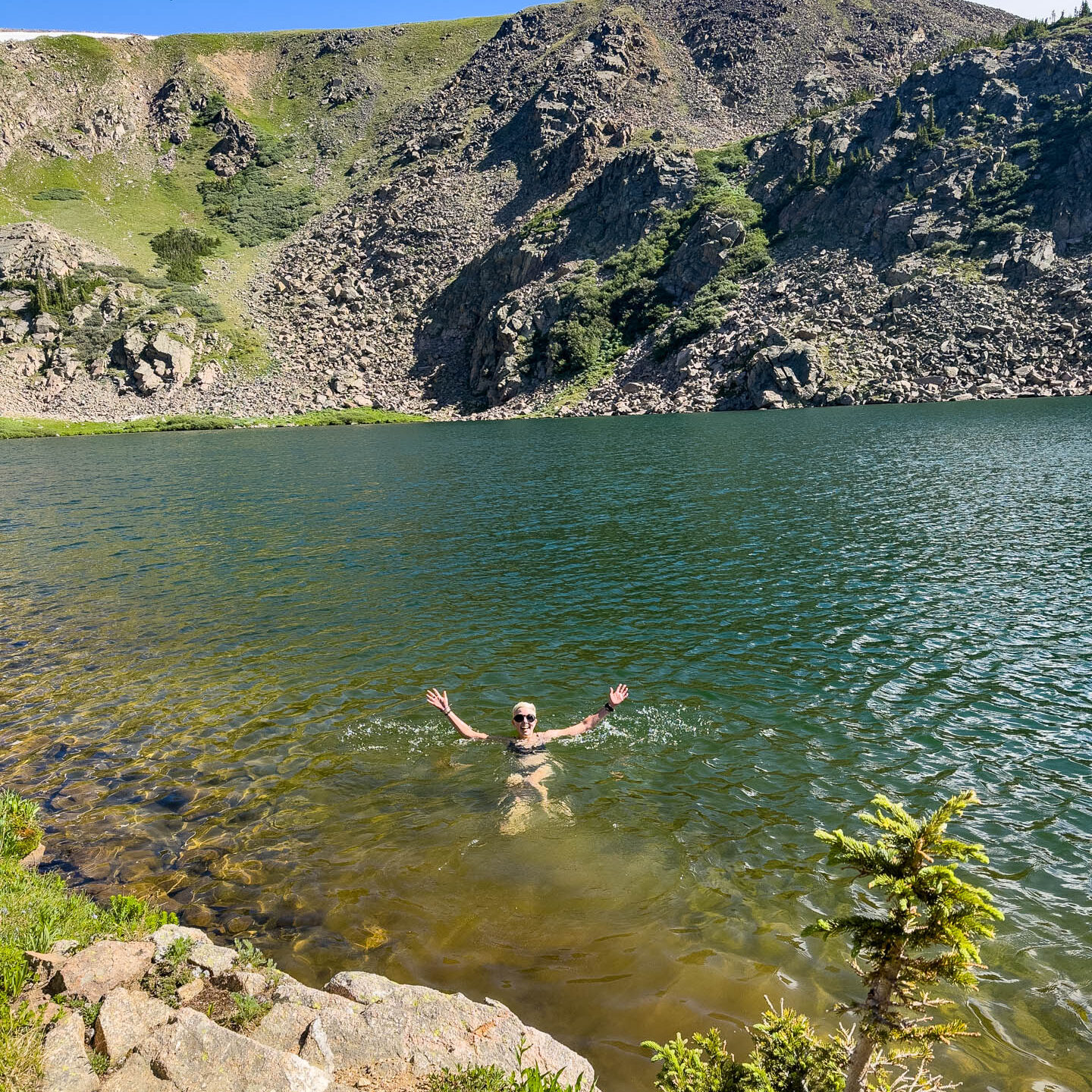 Bottom Line
The Fjallraven Classic USA is a blast. The scenery was spectacular, the company was excellent, I got plenty of alone time on the trail, and I'd absolutely do it again. So sign up to get notified in advance of next year's trip and then hit the trail, yo!
•
This post contains affiliate links, which means when you clicky-click and make a purchase, we may receive a small commission.
Alisha is a freelance writer and photographer based in Austin, TX. She loves her tiny house, vegan food and experiencing the community of travel in far away places. She's also pretty sure she's addicted to coffee. alishamcdarris.com